Lovelace
Lovelace
A beautifully designed period piece on a complicated and murky topic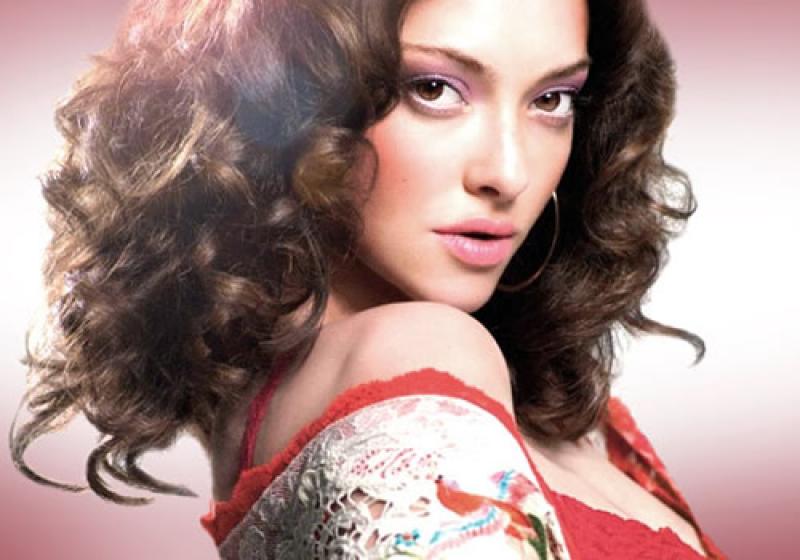 Amanda Seyfried: Linda Lovelace as more than just a porn star
Shot in Seventies throwback grainy-cam, Amanda Seyfried is superb as Linda Lovelace in the surprisingly entertaining biopic Lovelace. Peter Sarsgaard, Sharon Stone, Robert Patrick, Bobby Cannavle, Hank Azaria, Chris Noth, Juno Temple and James Franco round out a dream cast.
Directed by Rob Epstein and Jeffrey Friedman (Howl) and written by Andy Bellin, it charts the harrowing rise of 1970s porn phenomenon Linda Lovelace from her Floridian girlhood as Linda Boreman through to her starring role in 1972's big grossing adult film Deep Throat - said to have earned up to $600m on a production cost of under $50k. Lovelace's salary was $1,250.
Sharon Stone is virtually unrecognizable and utterly believable as Lovelace's stern mother
Focusing on Lovelace's beginning and middle years, this film is not a documentary (in fact, documentaries aren't documentaries either, really), rather an easy-to-watch account of a historic moment in the entertainment industry: the creation of a porn star and a pornographic crossover hit. It's a beautifully designed period piece on a complicated and murky topic – complexities that are nimbly handled by co-directors Epstein and Friedman. Bellin (Trust) takes a straightforward approach, deciding just who Lovelace was and keeping her consistent throughout, showing the outer life and inner reality of the forces that put Lovelace in the spotlight.
Like most films, this project had a variety of casting changes (including Kate Hudson in the leading role initially) until its stellar lineup solidified: Sharon Stone is virtually unrecognizable and utterly believable as Linda Lovelace's stern mother, with Robert Patrick - as Linda's father - giving a performance of contained power. Eric Roberts, Debi Mazer and Chloe Sevigny appear in cameos while, apparently, Sarah Jessica Parker's cameo as Gloria Steinem was cut in the final edit.
Within this pleasingly-structured story lurks heroes and villains, the latter almost exclusively the domain of Chuck Traynor who, having picked up young Linda at a roller rink, abuses and pimps her as accounted in the real Lovelace's book Ordeal. Nevertheless, even within the porn industry there are admirable professionals such as Gerard Damiano, the porn director played by Azaria as a man with artistic sensibilities. Bobby Cannavale is energetic as producer Butchie Peraino with Chris Noth bringing menacing weight to the role of fictional money guy Anthony Romano. James Franco plays Hugh Hefner as a vague type of porny businessman, shallowly befriending Lovelace for her noteriety. But it is the two main performances that, rightfully, rivet the attention: Seyfried is simply astonishing in her ability to inhabit the sweet yet pliantly determined Linda Lovelace as Sarsgaard, cornering the market on initially sexy sleazoids, plays Traynor less lethal and more like a dangerous, pathetic parasite.
Lovelace, who died in a car accident in 2002 at the age of 53, survived beatings, gang rapes and marital slavery, to come out against exploitative pornography yet much of her life seems contradictory, with her books, those about her (and Wikipedia) presenting divergent stories. This film shows her as a strong, balanced woman who had more than one talent. Lovelace is not a documentary, but it is intriguing, well-crafted and almost guiltily entertaining.
Watch the Lovelace trailer over the page