The Lesson |

reviews, news & interviews
The Lesson
The Lesson
The cruelties of everyday life and inexorable fate in powerful Bulgarian drama
Wednesday, 02 December 2015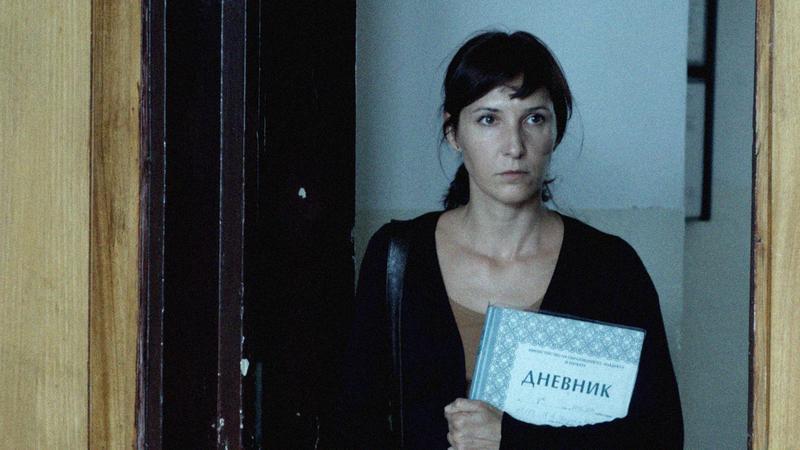 Woman in black: Margita Gosheva teaches class in 'The Lesson'
Young Bulgarian writer-directors Kristina Grozeva and Petar Valchanov have made a tight, bleak, suspenseful drama in The Lesson (Urok), driven by a commanding, unforgiving performance from actress Margita Gosheva who leads the film.
Clearly made on a tight budget (though that doesn't intrude on production values), their first feature tells an often remorseless story of what happens when the money runs out, which replays themes familiar from the Balkans while also attaining an almost existential dimension.
For a story set in the countryside, and in the summer, their cinematographer Krum Rodriguez achieves a restrained matt texture that somehow bleeds away colour, and creates an impression – albeit one hard to define – of emotional distance. Perhaps it's driven by the fact that their heroine Nadezhda (Gosheva, main picture) is a self-contained, rather strict individual, a teacher of English to pre-teens, with dark hair and a measured, clipped voice, whom we first encounter as she's admonishing her class for the theft of a purse from one of her students (the classroom environment, pictured below left).
The harsh observational realism of the Dardenne brothers comes close She deals with the matter with dispassionate fairness, something we feel is natural both for her character and occupation: the directors don't initially overstress the wider social issues in the small town world they depict, although later episodes bring home how those who have prospered following the fall of Communism have frequently done so by overstepping the moral principles of the old days. More emphatically, there's a disturbing coldness of human relationships at the heart of The Lesson.
The implications of that initial theft will play out as the plot develops, but they create the immediate impression that counting every penny is the order of the day. Nade, as she's known, earns extra money by doing translations for a local agency, though she's being paid unreliably and it clearly humiliates her to press the matter. She lives more than simply at home with her husband Mladlen (Ivan Burnev) and their young daughter; it's a stressed relationship – the husband is trying to do up the family camper-van to sell, though that goes embarrassingly wrong in the scene in which we first see Nade's home world.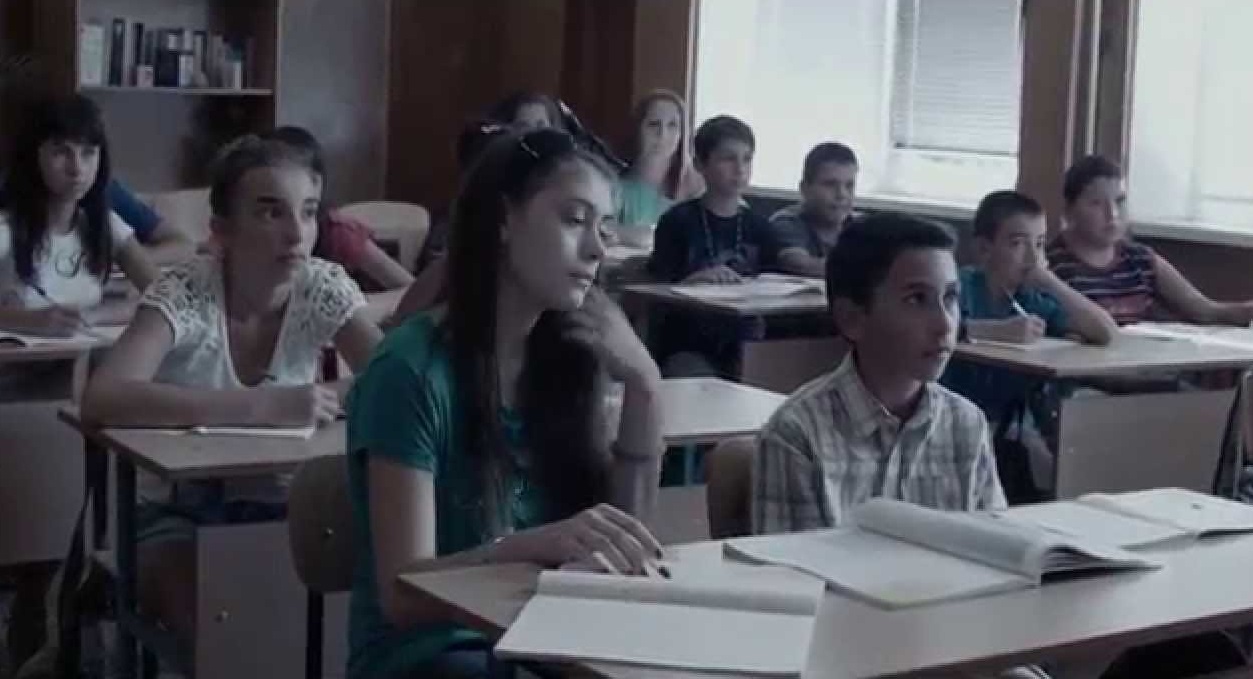 Something's wrong in their relationship, too: Mladlen has had a problem with drink in the past, though he swears that's over, making for an awkwardly intimate moment when, as she tries to kiss him, he takes that for an attempt to sniff his breath. At the same time, with his more open, humorous character, he's closer to their daughter. His real deception is revealed in a shocking scene when bank enforcers appear with a warrant to sell the family home to settle a credit they've taken on, with only a three-day deadline to repay the debt. Rather than paying off the money regularly as she had assumed, Mladlen spent it on a new gearbox for the van, though it's clearly useless by now anyway.
The rest of the film shows us how its heroine struggles against all the odds to keep the home, frustrated by the wider indifference of surrounding society as well as by sheer inexorable bad luck. The money she's owed never materialises, the bank won't budge, and she frustrates the one avenue that could resolve the problem. We gradually learn Nade's history as she visits the grave (still without a headstone after some years) of her dead mother, and then her father (Ivan Savov), who's clearly done well out of changes in society, and is now living with a much younger woman. Nade has avoided him, and a stubborn streak in her character jinxes her first visit; a second attempt (pictured below right) also ends badly – she just won't compromise on what she believes to be right.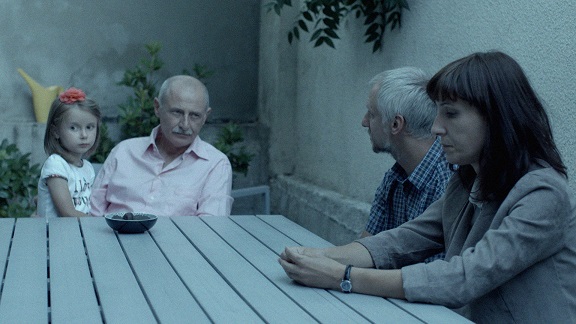 Borrowing off friends (the couple don't appear to have any) or colleagues isn't an option, making her resort to a moneylender (Stefan Denolyubov), convinced that she can repay him in a matter of days. She narrowly avoids the sell-off of the home – only after an agonisingly tense long episode that really does stack the odds against her. The sense of the clock ticking away unforgivingly has drawn comparisons with Two Days, One Night, and though they're coincidental the harsh observational realism of the Dardenne brothers is close to what we see in this Bulgarian world.
It had me recalling the character out of Chekhov's Cherry Orchard for whom the whole world can be made, or broken, by whether he can find or has lost a banknote: there's one scene here when the colour (already scarce) literally seems to drain out of Nade's shocked face, even if we could see it coming somewhat. (There's another Chekhovian motif lurking which will precipitate the film's denouement.)
The real verdict on society comes in the final reel, as Nade is forced to confront the moneylender, who now has the potential to ruin her. Rather than doing so directly, he sets out to humiliate – first a request about school, then making it clear that he's the one in total control (his figurative "you have to lick my arse" is followed by literal hints at somewhere else). Any attempt to resort to official structures – the police – brings home the level of surrounding corruption: social bonds are broken, and there's nowhere to turn.
Which may explain, coincidentally, why The Lesson wasn't even considered as Bulgaria's entry for the Best Foreign Film Oscar. Its style (no music) and acting – the greater part of the cast is non-professional – hints towards documentary, and indeed the directors derived their final plot element from a real-life episode they'd read about in the newspapers. As in other works from the region, from Bosnia's similarly-inspired An Episode in the Life of an Iron Picker through much of the Romanian New Wave, the boundaries between tragic drama and reality are perilously blurred. The film's title resounds in more ways than one, while Gosheva's performance doesn't so much speak as sear itself into your memory.
Overleaf: watch the trailer for The Lesson
Its style (no music) and acting - the greater part of the cast is played by non-profess- ionals - hints towards documentary
rating
Share this article