Laurence Anyways |

reviews, news & interviews
Laurence Anyways
Laurence Anyways
Despite its flashy visuals, Xavier Dolan's film about a straight man who wants a sex change stays on message
Saturday, 01 December 2012
The winds of change: Melvil Poupaud in 'Laurence Anyways'
At 23, Xavier Dolan may not be the new Jean-Luc Godard, but he could be the new Léos Carax. And Laurence Anyways – a tempestuous romantic melodrama spanning the entire 1990s – could be his Les Amants du Pont-Neuf. The third feature made by the Québécois enfant terrible dazzlingly demonstrates his prodigious talent as a metteur-en-scène and director of actors, though, at 168 minutes, it's about 45 too long.
It's also burdened by narrative cul-de-sacs (not least a clumsy framing device) and peppered with baroque and disco-flavoured visual flourishes that render it stylistically inconsistent. What the boy needed was a good editor – Edward Scissorhands, perhaps. It comes as no surprise to learn that Dolan cut the film himself.
Mercifully, he seldom loses sight of his story and the romantic ecstasies and agonies endured by its ardent lovers, whose affair collapses half-way through, which is to give nothing away. The cause of their break-up is as much the incompatability of their evolving value systems as it is the desperation engendered in the woman, Fred (Suzanne Clément), by the stated need of her live-in boyfriend, Laurence (Melvil Poupaud), to change his sex.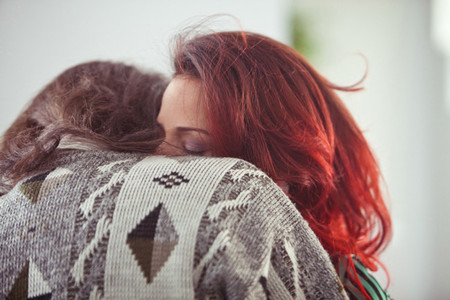 At the beginning, Laurence, a lean and darkly handsome high-school English teacher and poet, and raucous redhead Fred, a line producer, are two years into their giddy relationship. Though not exactly bohemians, they are the kind of smarter-than-thou 30-somethings who think themselves outlaws-against-the-world and express their disdain for bourgeois conformity by mirthfully making lists "of things that subtly minimize our pleasure." Try it at home, kids!
When Laurence tells Fred that he is "going to die" unless he becomes a woman, she unsurprisingly flips. It scarcely mollifies her that he has no interest in men and wants to continue to live in a committed heterosexual relationship with her. For a while they struggle on, but Fred plummets into depression, falls in love (so she thinks) with a man who doesn't want to be a woman, and leaves Montréal for a middle-class existence in Trois-Rivières, about 80 miles to the north east. In lieu of their soul mates, each finds a new family. Fred marries a good-looking drone. Laurence, now living openly as a woman, takes up with an attractive blonde and is adopted by five singing drag-queens. He also achieves success with his poetry and starts stalking Fred. And much, much more happens.
At a certain point, Laurence and Fred take a long-delayed vacation to the Isle of Black, possibly Black Island in Lake Winnipeg, their romantic mecca. During the trip, they spend an evening with a couple, one of the partners being a female-to-male transsexual. Quizzed about the success of her relationship by Laurence and Fred, the woman tells them, "I follow the logic of my heart. Gender is shallow to me." This, of course, is the essence of Dolan's film, which preaches tolerance among lovers – and is made a little too preachy by the explicit acknowledgement of gender limitations. The source of a beautiful late scene, the film's title would have sufficed – "I'm Laurence, take me anyway I am," it implies – though Shakespeare's Sonnet 116 is the last word on acceptance in love.
The film's brash colours and florid design are warranted by its evocation of emotional chaos, though, as I've suggested, Dolan goes overboard with technique: his repeated use of wide-angle long shots that look as if they were filmed through the wrong end of a telescope are more obfuscating than revealing.
Poupard, who was memorable as the girl-flummoxed youth in A Summer's Tale and a dying cancer patient in A Time to Leave, is mostly serene here as a man who tries to please his lover despite the monumental change he's undergoing. He frequently yields the screen to Clément (pictured left), who appeared in Dolan's 2009 debut I Killed My Mother. Her enraged Fred tries to bend in response to Laurence's upheaval but finds herself calcifying, and denying her own biological imperatives. They make a dynamic pair of star-crossed lovers.
Nathalie Baye contributes a fine supporting performance as Laurence's mother, who, initially contemptuous of his gender switch, learns to love him more as her daughter than she did as her son. As Fred's scathing sister Stef, the wonderful Monia Chokri deadpans the film's best lines. "Is this a fucking seminar?" she says at a birthday party. "Only PhDs can get some Black Forest?" The only problem with Laurence Anyways is that there's too much icing on the cake.
Laurence Anyways is in cinemas now