Homemade review - laughs, loss and madness in lockdown |

reviews, news & interviews
Homemade review - laughs, loss and madness in lockdown
Homemade review - laughs, loss and madness in lockdown
Netflix showcases a collection of 17 short films that capture the isolated, but shared experiences of life during the pandemic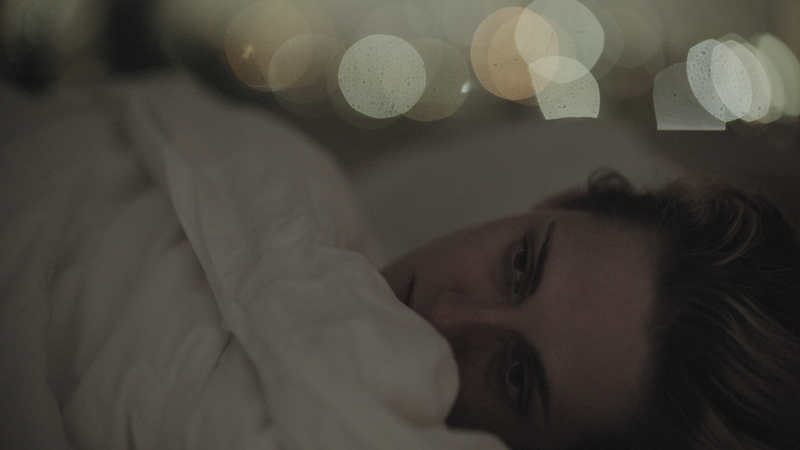 Lost in lockdown: Kristen Stewart behind and before the camera in LA
If COVID-19 isn't the only topic being tackled by creative folk at the moment, it certainly feels like it. That's perfectly understandable, when the practical and emotional conditions of doing anything at the moment – in lockdown – invariably become, in some way, the subject.
Who knows how many lockdown shorts have been aired on social media? But with Homemade, we have 17 made by a cracking collection of professional filmmakers from around the world. Like any compendium, some are stronger than others, but for the most part it's a remarkably consistent assembly.
As you'd expect, these directors make light of limited resources (a number shoot on their phones, a reminder that post-pandemic cinema may become smaller, but it will be no less interesting); and whether they're offering personal diaries, philosophical reflections or fictional extrapolations of an already-outlandish situation, they all capture something of this collective experience.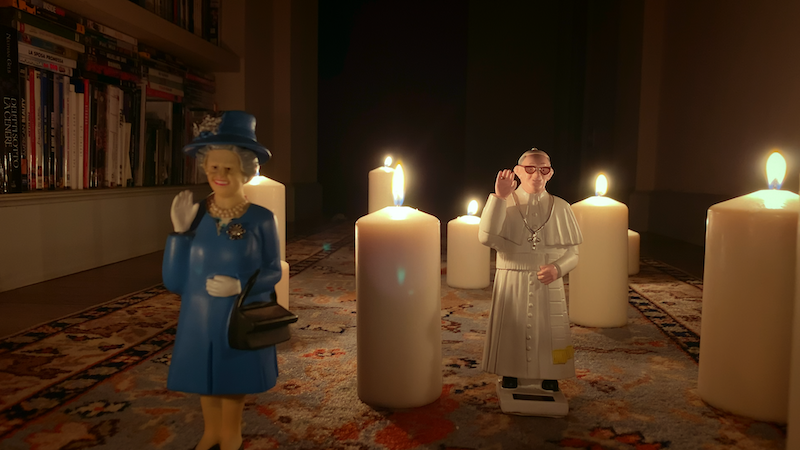 The highlights include those with a daring humour, not least Paolo Sorrentino's gloriously fruity and flirtatious meeting between the Queen and the Pope – represented by toy figures – in the Vatican (pictured left). She's presumably breaking lockdown, he is desperately trying to get her into bed, the pair reflect on the fact that confinement is their usual state. "I've been in lockdown for 94 years," the monarch muses. And how is Prince Philip, asks the Supreme Pontiff? "God knows."
The wit and inventiveness are delicious, the touch as delicate as it needs to be. Sorrentino has made two Vatican-based TV series, The Young Pope and The New Pope, so it's no surprise that he had a papal figurine to hand in his Roman home; I wonder if he had to buy the Queen in.
Pablo Larraín (Jackie), whose production company Fabula is one of two behind Homemade (the other, The Apartment Pictures, actually produced The New Pope), offers an equally hilarious confection. His form is synonymous with lockdown – a conference call – his screen split between an old fella in a Santiago nursing home, and the former lover he now seems to be energetically courting anew (pictured below).
While he declares his love and, quite embarrassing, lust, her faintly amused expression hints that the feelings are not mutual; and that would be an understatement. When the great Argentine actress Mercedes Morán finally gets a word in, the sting in the tail is blisteringly brilliant.
Larraín is about to direct Kristen Stewart as Princess Diana. Here the actress directs herself, at home in Los Angeles, mostly in close-up and brilliantly capturing the mind-melting pressure of lockdown, as day and night, dreams and reality merge into one (main picture). "Even my dreams are tripping," she complains, staring exhausted into the sun on her terrace. A woman's voice is sometimes heard off-camera, but it's unclear whether she's real, or imagined.
If Stewart has been learning from any of her directors, the suggestion here is that it is Olivier Assayas, in whose Clouds of Sil Maria and Personal Shopper she came of age as a performer. This is a tightly controlled piece, with the occasional visual jolt that suggests impending madness, as Stewart, or a version of Stewart, deals with the same enervating sense of limbo as we all are, simply struggling to keep it together.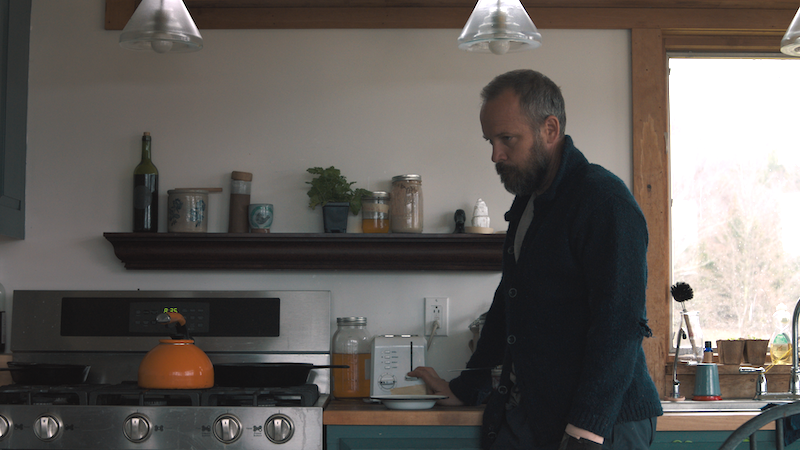 Other films step into more fictional terrain. Another actress turned director, Maggie Gyllenhaal (The Deuce) directs her husband Peter Sarsgaard in Vermont, as a man living alone in the woods, self-sufficient and seemingly self-contained, but revealed to be eaten up by loneliness and grief (pictured above). Meanwhile, the virus responsible for his loss is also affecting the planet's gravitational pull, which plays tricks on his toaster and provides him with innumerable fish suppers.
Meanwhile, Antonio Campos's tale concerns two young women and their children, whose isolation in a house on the coast is disturbed by the discovery of an unconscious man in the rushes. Despite their concerns, they take him home; when he wakes up, the chill factor skyrockets.
Both these films (and a wry comedy of escalating schizophrenia by Victoria director Sebastian Schipper) are a reminder that the isolation, dislocation and alienation that we've all been experiencing are stock ingredients of science fiction and horror.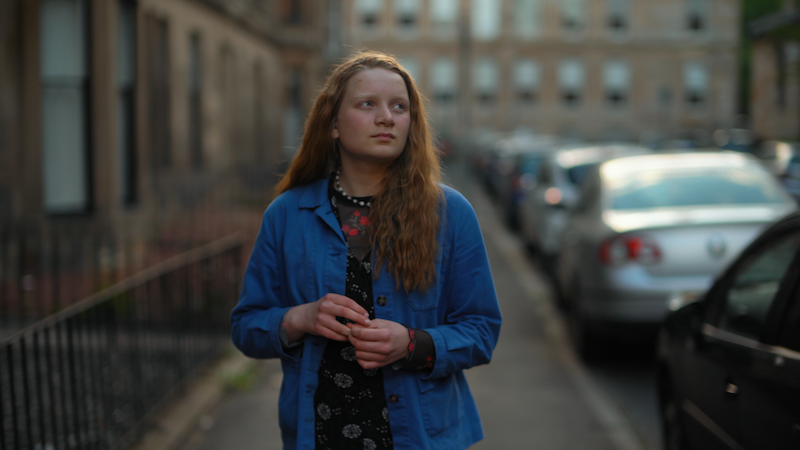 A number of films deal with family, and in particular the effects of the lockdown on children. One of the most openly personal – but least compelling – is Gurinder Chadha's celebration of her family, centred on their London home; it's well-intended, but lacks creative spark. In Glasgow, David Mackenzie (Hell or High Water) offers a similar, diary-style focus on family, particularly his teenage daughter (pictured above), but there's something mysterious and melancholy in the red-headed girl that gives depth to the lockdown procedural, and which tellingly comes to a head when she declares, "I wanted to do more things before I was 16."
Rachel Morrison (Mudbound) directs a moving video message to her five-year-old son, in which she vows to protect him from the anxiety of the pandemic, freeing him to enjoy his age. And Natalia Beristáin's gorgeous account of a young girl seemingly in isolation alone – and desperately trying to entertain herself – is a funny, poignant and very effective reminder that it's probably the kids who are most at risk of being damaged by social isolation.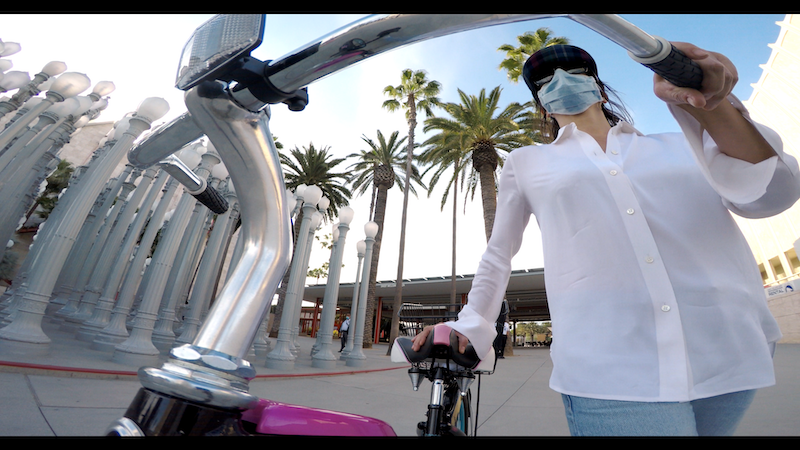 The more philosophical contributions don't all work. But there's an eccentric fascination in Ana Lily Amirpour's attractively lensed view of a female cyclist (Amirpur herself, pictured above) as she bikes around a deserted Los Angeles – frisson as she cycles down Hollywood Boulevard and its famous movie theatres, the centre of the West's entertainment industry reduced to a ghost town; thoughtful provocation from Cate Blanchett's narration.
"Do we count the things we have lost?" she asks. "Do we count what's still left?"