In the Heart of the Sea |

reviews, news & interviews
In the Heart of the Sea
In the Heart of the Sea
Ron Howard's seafaring drama is pretty but waterlogged
Saturday, 26 December 2015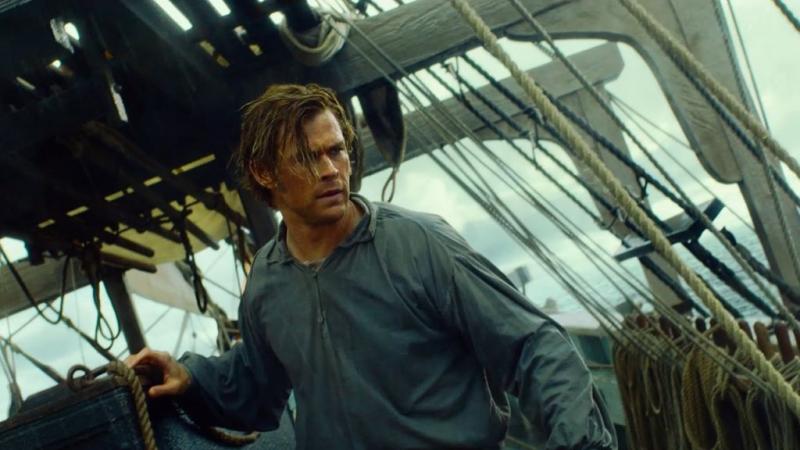 Essex boy: Chris Hemsworth aboard the 'Essex' whaling ship in Ron Howard's latest
A host of pictorially arresting, even painterly images can't make a satisfying whole out of In the Heart of the Sea, Ron Howard's film that doesn't dig very deep, its penetrating title notwitstanding. Howard has always been drawn to unusual realms, whether they be the intellect in A Beautiful Mind or space in Apollo 13 but his would-be literary-historical voyage into the world of squalls at sea has too many passages that are simply wet.
Bring back
Master and Commander
.
At heart a sort of Into the Storm with English Lit 101 bells on, the film posits a look at how Herman Melville's 1851 classic Moby-Dick came to be by landing the creatively blocked author (played by a patiently insistent Ben Whishaw) in the Nantucket home of a grizzled seaman called Nickerson (Brendan Gleeson, pictured below), who is confronting blockage issues of his own pertaining to a tale whose full horror he has done his best to suppress.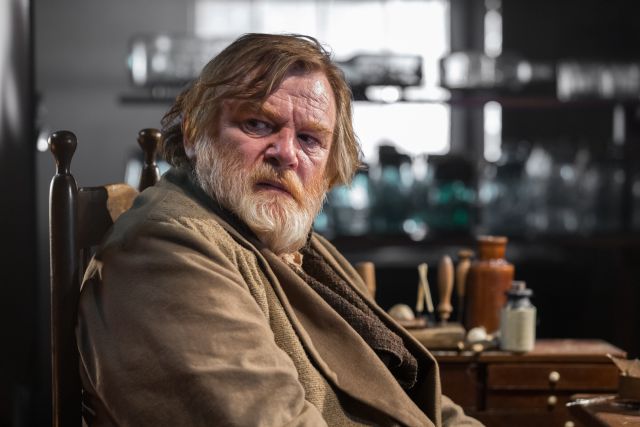 While his wife (Michelle Fairley) fusses and frets, Nickerson gradually opens up to the inquiring novelist about events that happened some 30 years before, and soon we find Owen Chase (Hemsworth) bidding goodbye to his pregnant wife (Charlotte Riley) and signing on as first mate to the Essex of Nantucket whaling vessel. All this despite some, um, leaky goings-on involving the ship's familially put-upon captain, George Pollard (Benjamin Walker, whom Broadway audiences will soon see starring in the Stateside premiere of American Psycho), who's sufficiently mean-eyed that you may wonder why Chase doesn't just call it quits and take a job somewhere as a lifeguard. .
A man of limited seafaring experience but powerful connections, Pollard wastes no time looking as if he would like to harpoon the interloper that is Chase until some mighty mammals test the entire crew and it's every man for himself among an able cast that includes Cillian Murphy, Joseph Mawle and the film world's new Spider-Man, Tom Holland, as fellow sailors; Holland plays the young Gleeson. In imagistic terms, the more powerful passages are those that dispense with Charles Leavitt's platitude-heavy script in favour of long silences that themselves speak volumes, along the lines of the similarly cosmic sequences in last year's survival saga, Unbroken.
The elements being the democratising force that they are (the sea, pictured below), Chase more than holds his own against Pollard, who himself delivers up a moral reckoning once he is returned to dry land, the memory of carnage and cannibalism while (barely) afloat sufficiently weighty for the tale-telling Nickerson that he has to slay very real demons in order to bring the story to a close. At which point, an emboldened Melville can get out the inkpot.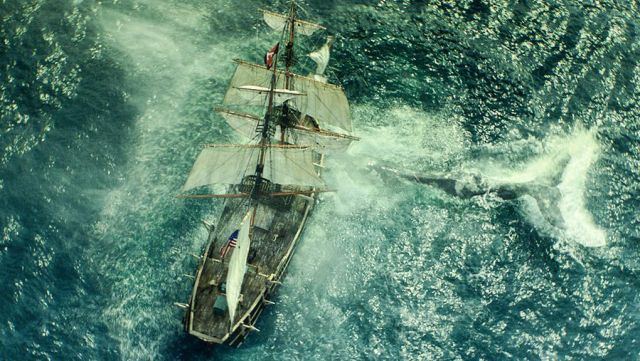 Howard of course is hardly to blame if his well-intentioned – rather drearily so, it must be said – film has opened amidst the same Oscar season frenzy as The Revenant, another film that divests humankind of any and all defences against the savagery of nature. And Hemsworth throughout cuts a commendably robust figure without wearing nobility as some wearisome badge of honour. Even so, too many of the images look as if they are ready to be framed for submission to the National Gallery, the aesthetic dazzle at odds with the you-are-there impetus that the film strives to achieve. Come the end and a satisfied Whishaw has heard enough, meaning that Melville can move on. And not before time.
Overleaf: watch the trailer for In the Heart of the Sea
Too many of the images look as if they are ready to be framed for submission to the National Gallery
rating
Explore topics
Share this article