DVD: Tempest |

reviews, news & interviews
DVD: Tempest
DVD: Tempest
Overblown misfire that harks back to pop videos from the 1980s
'Tempest': Ben Wishaw's Ariel tries to get the ear of Helen Mirren's Prospera
That's Tempest, not The Tempest. It's not the only thing askew with Julie Taymor's visit to Shakespeare's island of exile. Prospero has become Prospera, the banished Duchess – rather than Duke – of Milan. Taymor has transfigurative form, so much so she could be written into Shakespeare. She transmuted The Lion King into a stage show. She brought Spider-Man to Broadway, turning her book into a musical with songs by U2's The Edge and Bono.
Whatever level of adept she is, the alchemy hasn't worked with
Tempest
.
She's got form with Shakespeare, having already brought Titus Andronicus onto screens as Titus. In 1986 she directed The Tempest on stage. But Tempest is pretty much a dud, however much it's rationalised in the hour-plus "making of" extra on the DVD.
Th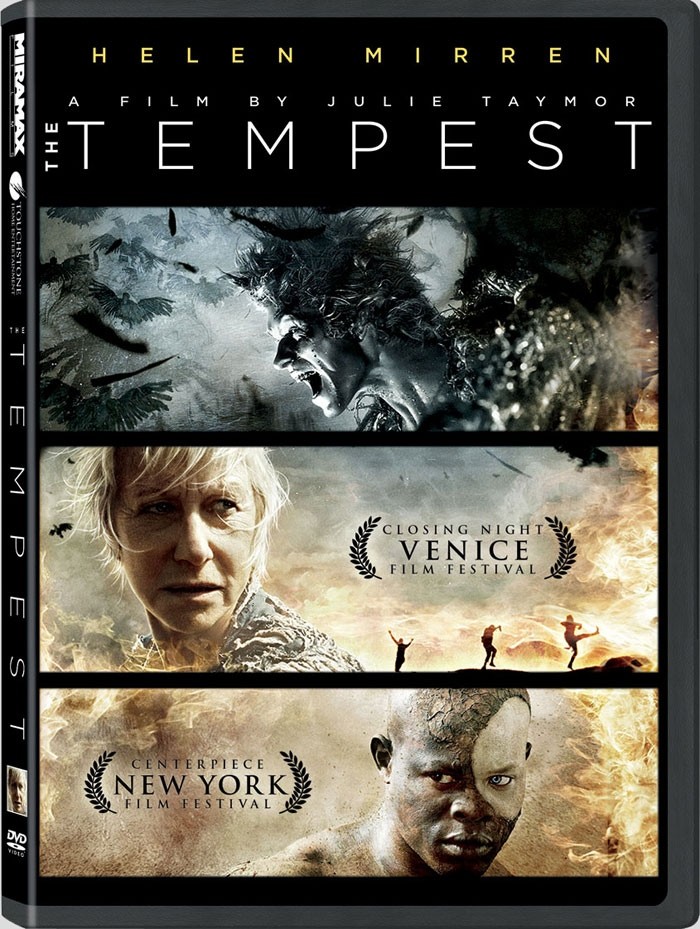 e cast calls in the Brits to bring that special Brit something. Russell Brand, Tom Conti, Alan Cumming, Helen Mirren, Alfred Molina and Ben Whishaw are all on board. Felicity Jones is Miranda, a not-quite Carey Mulligan turn. Which is OK, as the Ferdinand she falls for is Reeve Carney's cardboard cut-out, a milksop Prince that no daughter of a powerful Duchess (or Duke) would consider giving her heart to.
Mirren carries the film, her grandeur and haughtiness lighting every scene she's in. But, like everyone else, she's intoning into a vacuum – there's no to-and-fro, no interaction between characters. Only Russell Brand seems to be having fun, his Trinculo the only character cutting loose. Taymor's concern is with the setting, the deracinated Hawaiian landscape, the ocean spray and bombastic special effects. Even so, Whishaw's see-through, breast-enhanced Ariel hovers with the otherworldliness of Casper the Friendly Ghost. Two singing interludes are mawkish. Dramatic scenes are punctuated with an overblown, twiddly rock that even The Smashing Pumpkins would have dismissed as de trop. The Tempest can work when reimagined – check the science fiction version, Forbidden Planet. Fans of Duran Duran's "Union of the Snake" video might go for Tempest.
Watch Russell Brand as Trinculo in Tempest
Fans of Duran Duran's 'Union of the Snake' video might go for Tempest
rating
Explore topics
Share this article