DVD: Quatermass |

reviews, news & interviews
DVD: Quatermass
DVD: Quatermass
The earnest 1979 TV series where Nigel Kneale's professor bowed out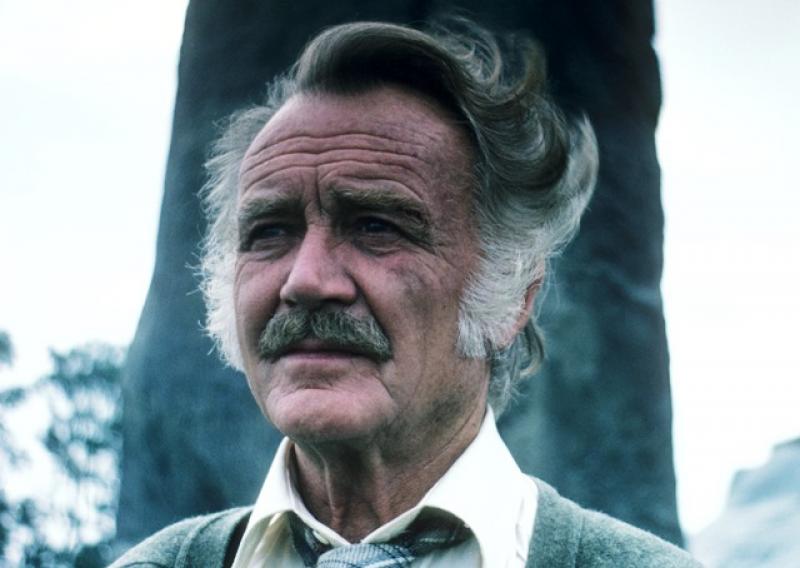 The magnificently sideburned John Mills as Professor Bernard Quatermass
Urban streets are littered with bodies. Barricades constructed from cars are ablaze. The national broadcaster works behind security suitable for a prison camp, Fearful old people live communally in underground warrens. Gangs roam cities, while in the countryside the hippy-like Planet People chant and wander, looking for sites from where they can ascend to salvation on another, mythical planet.
Professor Bernard Quatermass arrives in this chaos from his Scottish retirement retreat to take part in a TV show marking the moment when Russian and American space projects become one. He sees the programme as a platform to help in the quest for his missing granddaughter, who he thinks has had her head turned by the Planet People. Over its four episodes, the 1979 TV series Quatermass portrayed a world gone to pot.
First seen on British television in the 1953 The Quatermass Experiment, the Nigel Kneale-created Professor Bernard Quatermass graduated to a series of films adapting the BBC's three small-screen serials, which peaked with Hammer's classic Quatermass and the Pit in 1967. But that wasn't all: the former BBC character returned for his final adventure in 1979 in the Thames Television four-parter Quatermass. This new run of programmes was also re-edited as a barely released film, The Quatermass Conclusion. More recently, bringing things full circle, the redoubtable Prof was resurrected by the BBC in 2005 for a live-broadcast recreation of The Quatermass Experiment.
This important release, a two-disc set on Blu-ray and DVD, collects the 1979 TV series and its spin-off film. Quatermass is played by a magnificently sideburned but often wooden John Mills. As Quatermass's foil Kapp, Simon MacCorkindale overeggs the theatricals but is nonetheless robust. Watch out for Toyah Wilcox among the Planet People.
The series is a little creaky and earnest, and its enthrallment with hippies and the generation gap seems out-of-time for the period. This isn't surprising as it was originally planned as a BBC production in 1973, but the expense of mounting the project led to independent company Euston Films taking it on and bringing it to Thames Television. Making it into a film – which, at 100 minutes, lasts half the length of the series – was to help recoup costs through an added revenue stream. Seeing this after watching the series is a let-down, as it's too focused on action rather than the unfolding story.
Elements of Kneale's 1968 TV play The Year of the Sex Olympics and Quatermass and the Pit are recycled. But although not his best, Quatermass is still worth seeing – though the similarly plotted and recently released on DVD The Changes did do the urban breakdown, world-gone-to-pot thing better.
The enthrallment with hippies and the generation gap seems out-of-time for the period it was broadcast
rating
Share this article