DVD: The Nile Hilton Incident |

reviews, news & interviews
DVD: The Nile Hilton Incident
DVD: The Nile Hilton Incident
A tale of murder and corruption on the eve of revolution
Fares Fares as Noredin Mostafa is a noir detective in looks and depth
The world was captivated by the Arab Spring – thousands of citizens rising up in unity against longstanding dictatorships, filling squares and refusing to bow. But for many of us, it was a world away; the crowds were a single organism, thinking and acting as one.
What
The Nile Hilton Incident
does incredibly well is create the feeling of being an individual on those streets: placing you in that simmering cauldron, a city on the edge.
On paper, The Nile Hilton Incident is a classic noir: police commander Noredin Mostafa (Fares Fares, main picture) is placed on the murder of Lalena, a famous singer found with her throat slit in the titular hotel. Cigarette permanently hanging from his mouth, and loose tie peaking through a leather jacket, he's the archetypal anti-hero detective. His only witness is a cleaner Salwa, (Mari Malek, pictured below), who saw construction magnate Hatem Shaqif leave the room, but she's proving hard to find as she's an undocumented immigrant.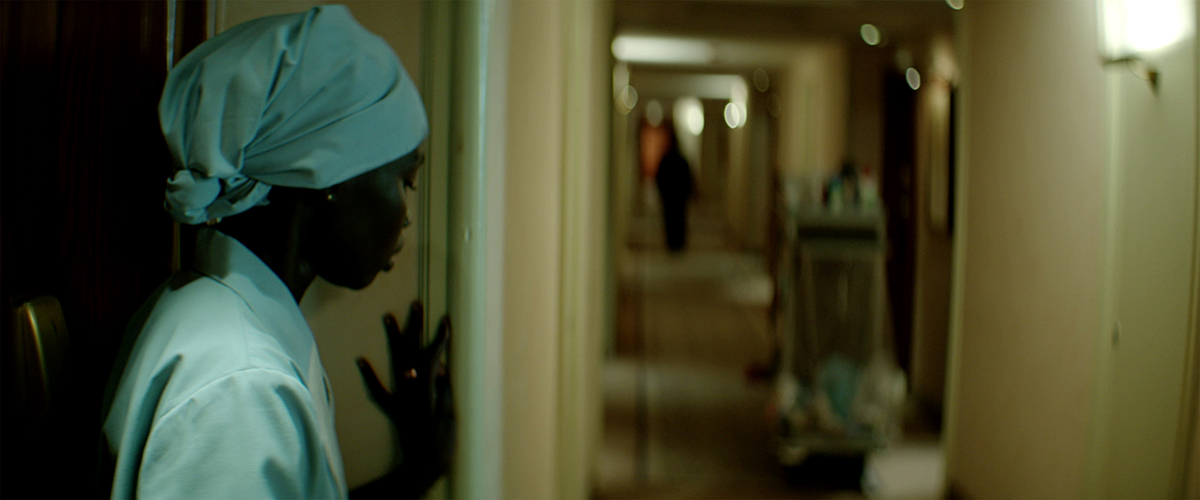 Murder and city corruption – the classic combo that cements every noir, from The Glass Key to series two of True Detective. What makes The Nile Hilton Incident standout is the location. Pre-revolution Cairo is a fascinating beast: police precincts are run as local gangs, complete with racketeering and nepotism, and case outcomes are decided through a (not-so) subtle mix of torture, bribery and political manoeuvring. Life works differently here, but there's an underlying sense that the public is turning on the system.
A thriller is only as good as its lead, and here both plot and character are purposefully revealed. To begin with, Noredin is hardly endearing, comfortable (if unenthusiastic) with collecting backhanders and blackmailing suspects. As he dives deeper into Cairo's corruption, we discover an honest man lost, willing to risk his life to find dignity and purpose again. At times, even he appears unaware why he's pushing the case against his superiors, like remembering an inner strength he forgot he once possessed.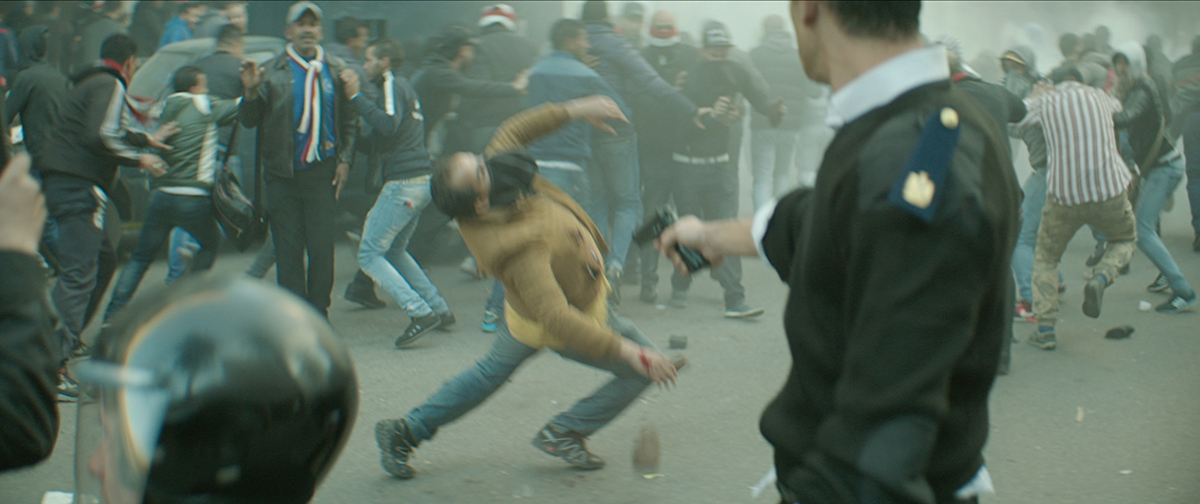 The Nile Hilton Incident is brought to life by Swedish writer/director Tarik Saleh. Although not his first feature, this is undoubtably his breakout. He rose to prominence as a graffiti artist, before moving to animation, music videos and documentaries. Here, that artistic eye frames Cairo as a series of seedy paintings, with scorching red days and cooling blues of the night. As the revolution begins, the streets become an ocean drowning our leads; it's a visually stunning turn. It is no surprise he was snatched up by HBO to direct a Westworld episode.
It's not only Saleh's visuals that impress: the script is taut, perfectly balancing the twists of the plot with the underlying changes of the country. The story plays as a metaphor for Cairo's wider problems, never preaching but effectively humanising. It's a great insight into life in Egypt, although as a primarily Swedish feature, its accuracy may be compromised.
Sadly, by staying true to original noir fashion, there's little for women beyond victim or seductress. It's also difficult at times to keep up with each reveal or lie, with an ending that requires a good deal of reflection. Luckily, now available on DVD, The Nile Hilton Incident merits rewatching for every gorgeous detail.
The story plays as a metaphor for Cairo's wider problems, never preaching but effectively humanising
rating
Explore topics
Share this article