DVD: Le mani sulla città |

reviews, news & interviews
DVD: Le mani sulla città
DVD: Le mani sulla città
Uncompromising political drama about property-development horrors in 1960s Naples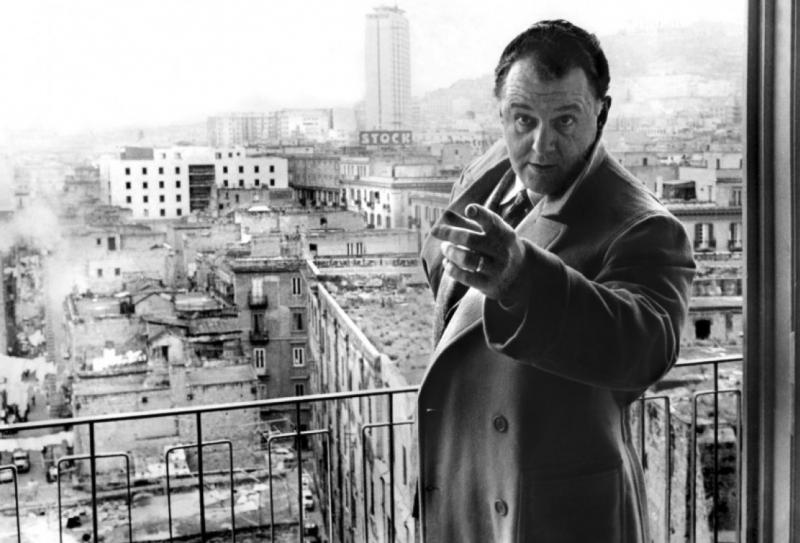 Rod Steiger as Neapolitan developer Edoardo Nottola
Hands Over the City is to Naples at a crucial point in its 20th-century history what Rossellini's Roma, città aperta is to the Italian capital and Visconti's La terra trema to the Sicilian coast. Francesco Rosi's decision to capture the only boom that Italy has ever really known in the early 1960s is an uncompromising film about the energy that directs itself to bad ends.
Its embodiment is Rod Steiger's Eduardo Nottola, a councillor who embroils city housing plans in his own profiteering property development. "So what's new, or rather old?" you might ask. And indeed the film remains pertinent. The hands over a prime piece of real estate at the beginning are Nottola's; what the speculation has already done to Naples by 1963 is shown in aerial sweeps over high rises to Piero Piccioni's racy, doomy score.
Rosi and his cinematographer, Gianni de Venzano, make brilliant drama out of a collapsing old building in the shadow of the skyscrapers, an incident (based on a catalytic real-life event) which leaves the blood of two dead men and the disability of an injured boy on Nottola's hands. The battle is on between him and crusading left-wing councillor De Vita, superbly played with fierce indignation by his real-life counterpart, Carlo Fermariello. De Vita remains the moral conscience of the film but Steiger's watchability makes his character a fitfully appealing enemy; the scene when he has to summon all his powers to fight the slide brought on by a public enquiry, pacing his studio, has amazing forcefulness.
So do the sequences in the city chambers: here, for once, the studio dubbing so ubiquitous to Italian films seems to cede to live recording of frenetic arguments accompanied by fierce gesticulations. It's a man's world: apart from the screaming real-life women of the slums, only one wife or mistress appears, a very peripheral one. Interest is rigidly focused on morality in the all-male public forum.
If that sounds merely worthy, the energetic realism prevents it from being so. A short interview by a French film critic with Rosi and his writer, Raffaele La Capra, sums up the director's impassioned belief in his theme in a remarkably short space; that and the excellent, well-illustrated booklet article by Pasquale Iannone, add to the spellbinding vivacity of a fine new print. Only the English subtitles briefly fail, for less than a minute, during a crucial piece of dialogue. We now need the same, long-overdue treatment for Rosi's Sicilian enigma Salvatore Giuliano.
Steiger's watchability makes his character a fitfully appealing enemy
rating
Share this article