Byzantium |

reviews, news & interviews
Byzantium
Byzantium
Neil Jordan gives vampires another crack in a film featuring Gemma Arterton and Saoirse Ronan
Gemma Arterton is one dangerous mother in 'Byzantium'
Byzantium is a vampire flick which in look and tone seems fashioned to resemble Tomas Alfredson's magnificently humane (if that's the right expression when speaking of the undead) Let the Right One In.
Wonderfully, unlike most pictures of its ilk, the focus is almost entirely on the fairer sex, with its bloodsucking protagonists, played by
Gemma Arterton
and Saoirse Ronan, out to prove the female of the species more deadly than the male. It's the latest film from Irish director Neil Jordan, best known for
The Crying Game
and - more appositely here -
Interview with the Vampire,
with a screenplay from Moira Buffini (
Tamara Drewe
,
Jane Eyre
).
Clara (Arterton) and Eleanor (Ronan, pictured below ) are an odd-couple mother and daughter with dangerous tastes. As we're told and shown, Clara's time "on her back" (dating back to the 19th century) has allowed Eleanor to become a refined, educated young woman, yet their immortality and necessarily nefarious lifestyle has left Eleanor in a perpetual posh sulk. Penniless and on the run from the (exclusively male) vampire authorities, the pair hole-up by the English seaside in The Byzantium guesthouse, which has been run into ruin by the kind but rather pathetic Noel (the versatile Daniel Mays). A narrative which flits between the present day and the pair's vampiric origins shows us how these vampires have been forced to sink so low.
The primary casting is perhaps the film's greatest asset. As Clara, Arterton is steely and va-va-voom vampy. Her natural, curvaceous figure and soft blunt voice make such a refreshing change to pronounced shoulder-blades and cut-glass tones. Ronan works well as Eleanor, though she's fast becoming the go-to girl for freaky/ethereal youngsters, almost to the point of parody - see also Hanna and The Lovely Bones. Having said that, she's a mesmeric presence, with the kind of open face that radiates emotion and draws you in. In support, Caleb Landry Jones makes a pleasingly unconventional love interest for Ronan and Jonny Lee Miller (although underused) proves a tremendously effective, scenery-devouring bastard.
Byzantium boasts an elevating, elegant score from Javier Navarrete (Pan's Labyrinth). Cinematographer Sean Bobbitt (Shame, The Place Beyond the Pines) imbues the British seaside with a fabulous neo-noir aesthetic, while The Byzantium hotel is the epitome of shabby chic. Furthermore Jordan's 17th film boasts some great ideas (best left undisclosed) but up until the point of reveal it can often feel a bit odd, so it's a set-up that only satisfies retrospectively.
This is a seductive, entertaining watch yet Byzantium unfortunately misses as often as it hits. It suffers from a weak ending and is often disjointed and tonally uncertain. Unlike probable inspiration Let the Right One In the injections of realism sit uncomfortably with attempts to create an uncanny atmosphere. And, considering the subject matter, it really could have done with a few frights, or at the very least some tension. Since Jordan has been here before it's perhaps more of a surprise that that he doesn't quite get it right. A trip to see this would hardly be money ill spent, but, for a vampire movie, Byzantium doesn't provide quite enough bite for your buck.
GEMMA ARTERTON ON STAGE AND SCREEN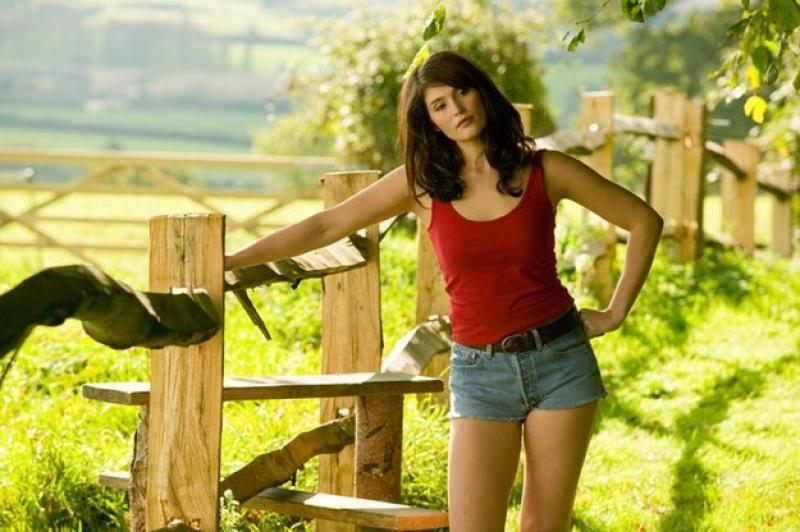 Tamara Drewe (2010). Arterton plays Posy Simmonds's modern Hardy heroine (pictured right) in barbed rural romp shot by Stephen Frears
The Master Builder, Almeida Theatre (2010). Arterton stars opposite Stephen Dillane as passions blow hot and cold in uneven take on Ibsen
Clash of the Titans (2010). Arterton comes up Persil white as the Olympians of Tinseltown plan a classical killing in 3D
Prince of Persia: The Sands of Time (2010). Fantastical desert epic beguiles the eye while deep-freezing the brain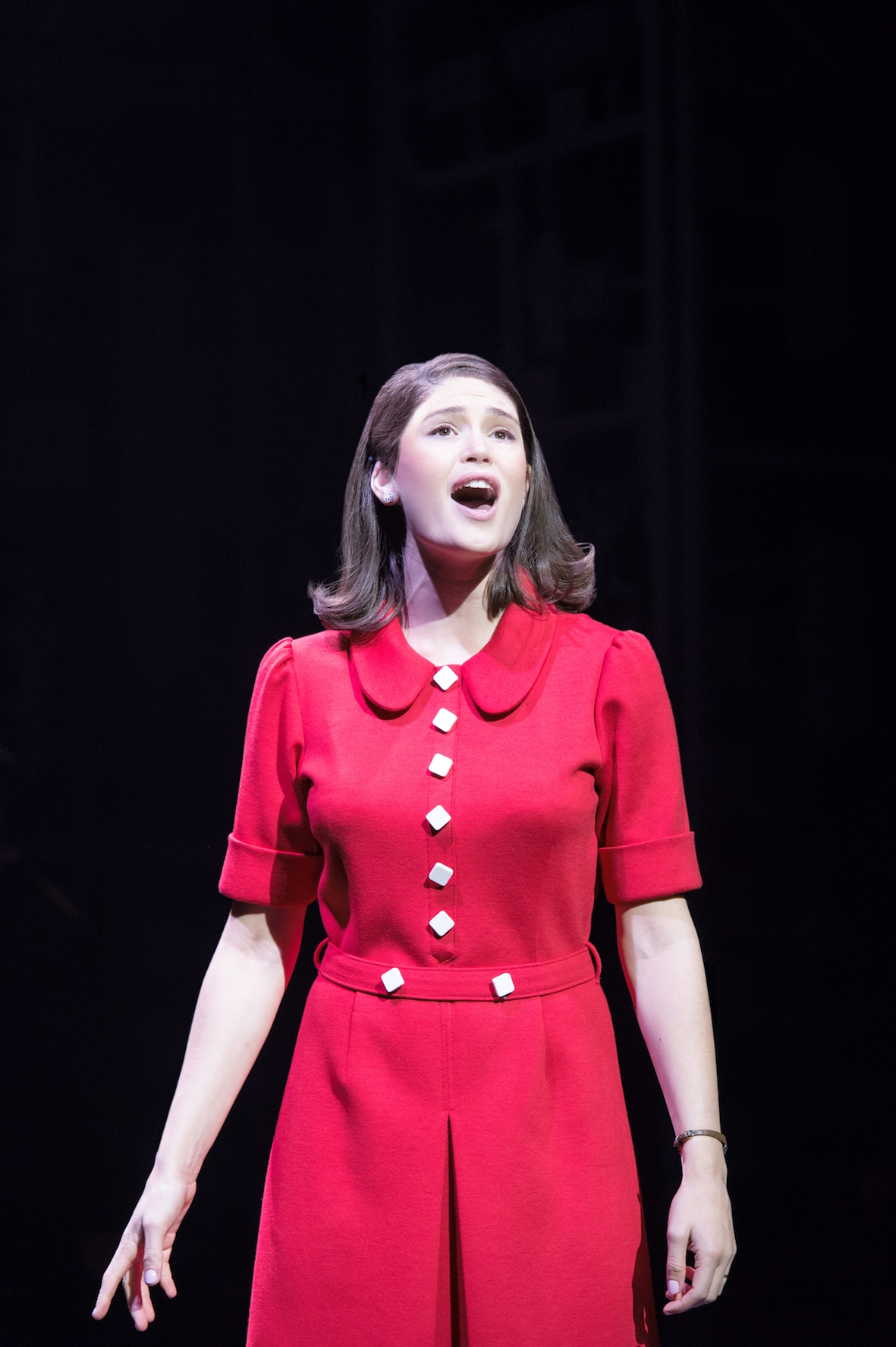 The Little Dog Laughed, Garrick Theatre (2010). Arterton plays straight woman to Tamsin Greig's mega-star comic turn in Broadway satire
Song for Marion (2013). Under Arterton's tutelage, Terence Stamp and Vanessa Redgrave work the tear ducts in paean to old age
The Duchess of Malfi, Sam Wanamaker Playhouse (2014). In a bright opening for London's shadowy and atmospheric new theatre, Arterton is radiant as Marlowe's tragic heroine
Made in Dagenham, Adelphi Theatre (2014). Arterton reveals great pipes as she takes on the bosses in musical version of the 1968 struggle for equal pay (pictured above by Manuel Harlan)
The Voices (2015). Arterton is Ryan Reynolds' victim in Marjane Satrapi's surreal portrait of an American psycho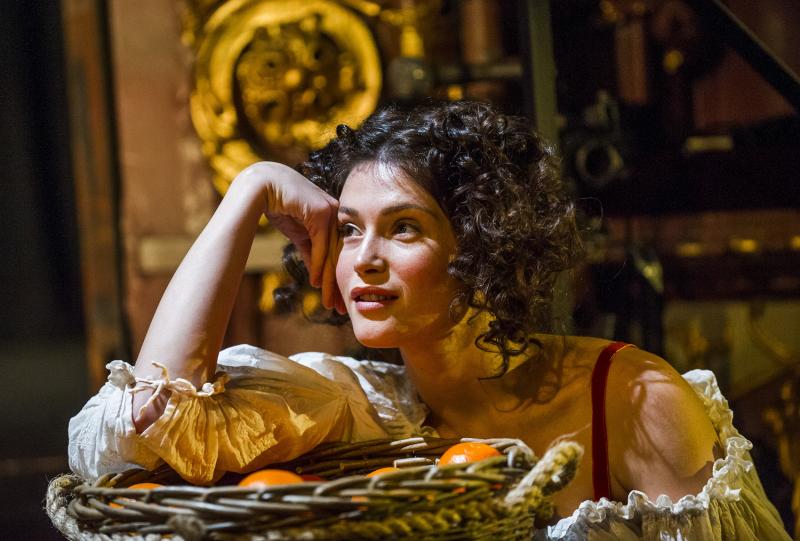 Nell Gwynn, Apollo Theatre (2016). Arterton charms king and audience in West End outing for the Globe's jolly Restoration romp (pictured by Tristram Kenton)
The Girl With All the Gifts (2016). Bestselling dystopian book reborn as underpowered movie
Saint Joan, Donmar Warehouse (2016). Revival of Shaw classic is a tour de force for near-miraculous Arterton
Their Finest (2017). Resoundingly British and sheerly enjoyable story of filmmakers joining the fight against Hitler
Unlike probable inspiration 'Let the Right One In' the injections of realism sit uncomfortably with attempts to create an uncanny atmosphere
rating
Explore topics
Share this article