Blu-ray: Down by Law |

reviews, news & interviews
Blu-ray: Down by Law
Blu-ray: Down by Law
Jim Jarmusch's hip prison break-out comedy
Tuesday, 01 February 2022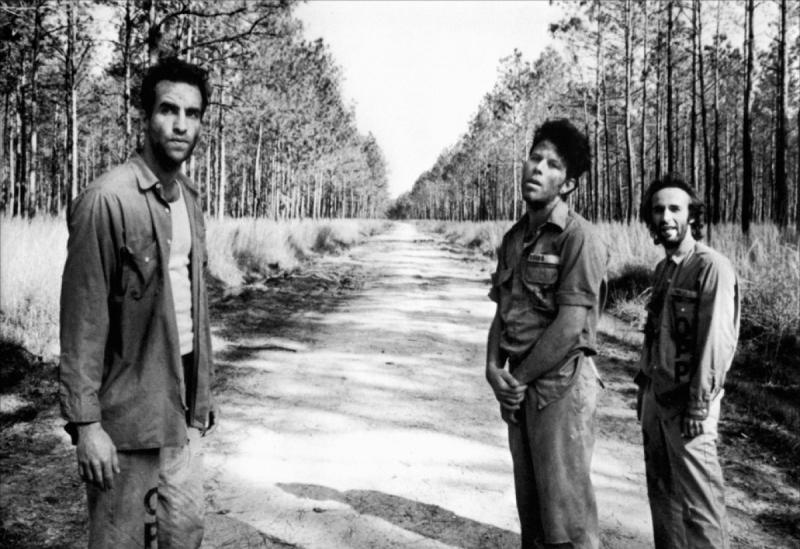 On the road again: John Lurie, Tom Waits and Roberto Benigni in 'Down by Law'
Does restoration and upgrading to 4K always make a film better? I used to think so but after watching an unnervingly image-perfect Blu-ray of Down by Law, I'm not so sure.
Jim Jarmusch's shaggy dog tale about three strangers thrown together in a prison cell was nominated for the Palme d'Or at Cannes in 1986. Shot in black and white by the late Robby Müller (Wim Wenders' favourite cameraman), Down by Law stars John Lurie (the louche lead in Stranger Than Paradise), singer-songwriter Tom Waits, and the Italian comedian Roberto Benigni in his first English-language role.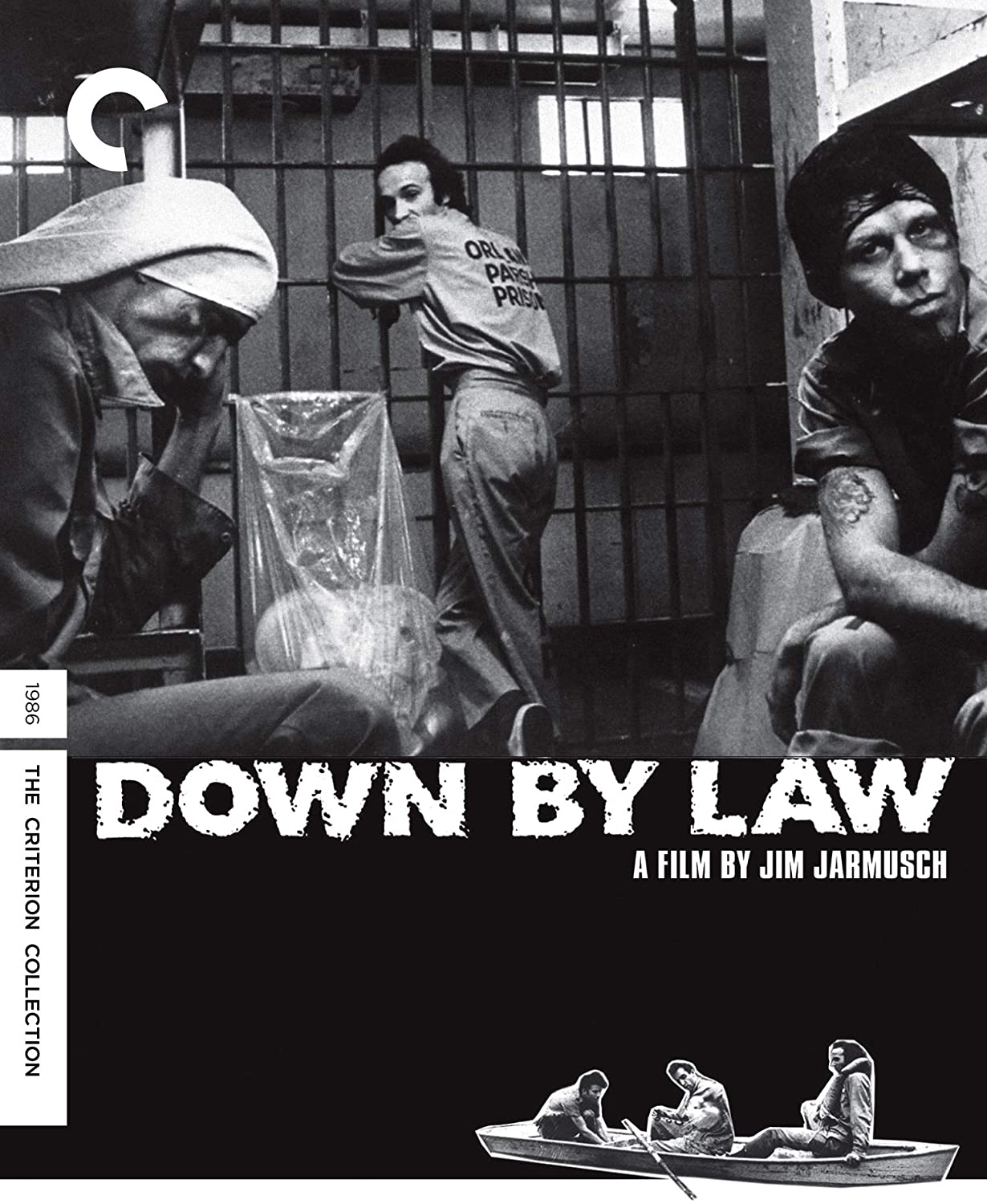 There are a few women in the cast. The wonderful Ellen Barkin is wasted as the irate girlfriend of Waits's hapless disc jockey Zack, while beautiful Billie Neal is given a brief nude scene delivering unconvincingly angry lines to Lurie's small-time pimp Jack. Benigni's Bob meets up with a kindly compatriot (Nicoletta Braschi, his real-life partner) toward the film's end, but her part is underwritten, too. This is a movie which is all about the sparring relationships between the three male characters. Jack and Zack compete to be the coolest dude, while Bob is the clownish foreigner struggling to master English – the persona that would become Benigni's signature.
Down by Law was Jarmusch's first film made entirely in a location other than his New York base. The seamier side of New Orleans – its rundown residential neighbourhoods, decrepit saloons and cramped prison – and the swampy bayou are given the poetic treatment by Müller's beautiful tracking shots. These images are perfectly enhanced by tracks from Waits's Rain Dogs album, and there's also an evocative splash of local singer Irma Thomas.
Unfortunately on this restoration, the sharpness of the image backfires on the interior scenes. Jarmusch's familiar long takes often call for two actors to appear in the same frame, with the focus pulled on the one that's speaking. These takes may have worked on the original cinema release, but here on 4K Blu-ray they make characters look like cut-outs shot against back projections.
The restoration has heightened the artifice of what was already a very mannered, stylised piece of film-making. While the images are too sharp, the sound quality on this transfer is often poor – particularly in the scene in which Barkin and Waits fight. Both of them also seem to be struggling to deliver their lines persuasively.
This new Criterion edition has some interesting extras. They include footage of the press conference at Cannes in 1986, with Jarmusch, Lurie and Benigni batting away the questions of the adoring press. In a 2002 audio interview, Jarmusch describes writing the 57-page script and notes the film's homages to other prison escape films, including The Defiant Ones. There are some outtakes (none of which are a great loss) and a lovely promo directed by Jarmusch of Tom Waits covering a Cole Porter song. Best of all is a beautifully written appreciation of the movie by the great Luc (now Lucy) Sante, a critic who clearly likes it more than me.
The seamier side of New Orleans and the swampy bayou are given the poetic treatment by Robby Müller's beautiful tracking shots
rating
Share this article