Blu-ray: Dazed and Confused |

reviews, news & interviews
Blu-ray: Dazed and Confused
Blu-ray: Dazed and Confused
Richard Linklater's loose-limbed portrait of American teenagers in 1976 gets a deserved re-release
No particular place to go: Matthew McConaughey plays skirt-chaser David Wooderson
I'm sure there's an anthropologist out there writing a thesis on American teenagers' coming-of-age rituals as performed in movies, from American Graffiti to this year's Booksmart.
Such a study would be rich with observations about how the genre has evolved from 1973, when the leads were white, male and straight, through to 2019 when one of the leading ladies is a lesbian and the other one has a crush on a mixed-race heart-throb. Somewhere in between those two extremes falls
Richard Linklater's
Dazed and Confused
, made in 1992 (but set in
1976
). There's only one black character (who isn't allowed a love interest) and no-one appears to be anything other than heterosexual, but there's an edge to its portrait of teenage pranks and romances.
Dazed and Confused has a Robert Altman feel to its narrative style with its ensemble cast of young actors, several of whom would go on to become stars. The film follows them over 24 hours at the end of term in suburban Austin, Texas, Linklater's home town. Ben Affleck plays O'Bannion, a bully who takes a quasi-sadistic pleasure in spanking freshmen in an initiation ritual, while Parker Posey leads the Alpha females in hazing, an orchestrated humiliation of the younger girls. Texas-native Matthew McConaughey plays a manipulative predator who, despite being in his 20s, hangs out with the high schoolers in order to pick up very young girls. Barely known then as an actor, McConaughey's character started off as a very minor role but he proved such a charismatic presence that more lines were written for him, and he steals several scenes. The movie isn't short of familiar genre tropes such as stoned students and duped adults, flirtations and fights, but there's a loose-limbed realism and a questioning tone that elevates it over the era's Bill and Ted cartoon capers and John Hughes' more mannered teen dramas.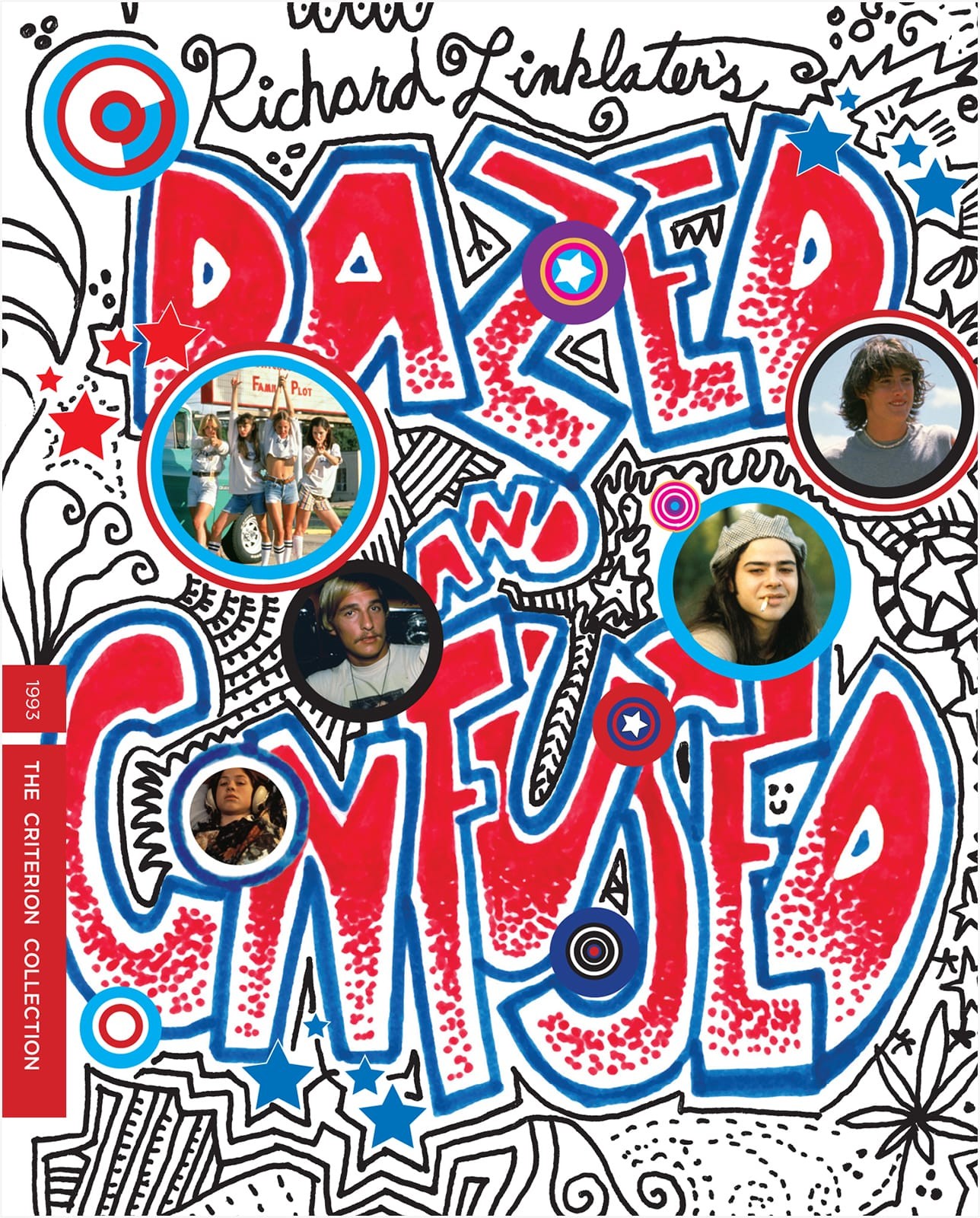 This edition from Criterion includes an excellent director's commentary, audition tapes, deleted scenes and a documentary made 10 years after the film's release when Linklater brought some of the cast back to Austin and played the movie on an outdoor screen to a huge audience of fans. We see what happened to some of its very young actors – not all of them made it in the movies and still seem dazed by the filming experience. Others, like Affleck and McConaughey, acknowledge how it made their careers.
Although Linklater had assembled the requisite ingredients for a feel-good high school romp – '70s soundtrack, pretty girls in cut-off shorts and boys bashing mailboxes – his script had enough authentic' language ("cocksuckers", "fucking bitch") for the studio producers to panic. Veteran exec Jim Jacks describes getting so angry with Affleck's swearing that he physically attacked him on the set.
The relationship between tyro director and the Hollywood establishment wasn't easy. The director's previous ultra low-budget indie film Slackers had been a surprise hit (made for $23,000, it grossed over one million) but he was not yet the auteur he would become with the Before... trilogy and Boyhood. The improvisational style of filming – rehearsing in the mornings, shooting in the afternoon, allowing the cast to rewrite their lines and add whole scenes – also set alarm bells ringing. There was little faith in the finished film, which got poor distribution and marketing but went on to become a cult hit on cable and video and allowed Linklater to subsequently carve his own path.
The inclusion of scenes cut from the final edit among the extras gives us a glimpse of the more progressive film it could have been: two feature girls talking to one another about their lives with no boys present (shades of Booksmart and Eighth Grade) and in another omitted scene one boy challenges his friends about their Vietnam-tinged racism when they insult Asian girls from the car. An anthropologist would have fun exploring what's the authentic youthful voice of the time when the film is set and what's being reconsidered from the director's position almost 20 years later. The rest of us can just enjoy the film.
Watch: Matthew McConaughey auditions for Dazed and Confused