Blu-ray: For All Mankind |

reviews, news & interviews
Blu-ray: For All Mankind
Blu-ray: For All Mankind
Breathtaking, heartstopping celebration of Project Apollo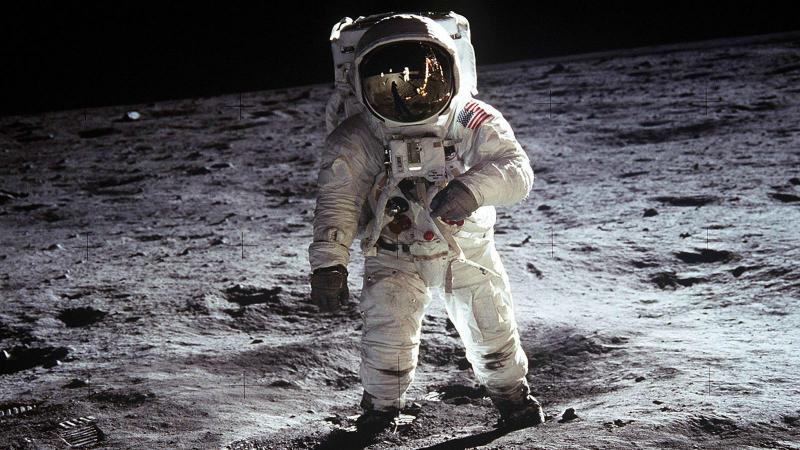 Buzz Aldrin out for a stroll
Al Reinert's For All Mankind isn't quite what it seems.
In a famous 1962 speech, President Kennedy spoke of the knowledge to be gained and the new rights to be won on the moon to be "for all people", though the plaque left on the lunar surface by the crew of Apollo 11 states that the voyage was made "for all mankind".
Reinert's
1989 film cleverly dubs "mankind" into Kennedy's speech in the film, not that you'd notice. What purports to be
footage of a single Apollo voyage
is actually a collage assembled from film shot on all six missions, plus a pre-Apollo space walk and a glimpse of the Apollo-Soyuz link-up in 1975. This is revealed in the director's commentary; the unwary might be confused by the sudden changes of personnel and film quality.
Reinert spent nearly a decade sifting through NASA's vaults, their six million feet of celluloid distilled to just 80 minutes. The film's first cut had no superimposed narration, just Brian Eno's limpid ambient soundtrack. Test audiences were left confused, prompting Reinert to add excerpts from interviews he'd recorded with the astronauts in the 1970s. While it's frustrating not to know who's talking at any one time, this Criterion release has a nifty feature which identifies most of the on-screen personnel.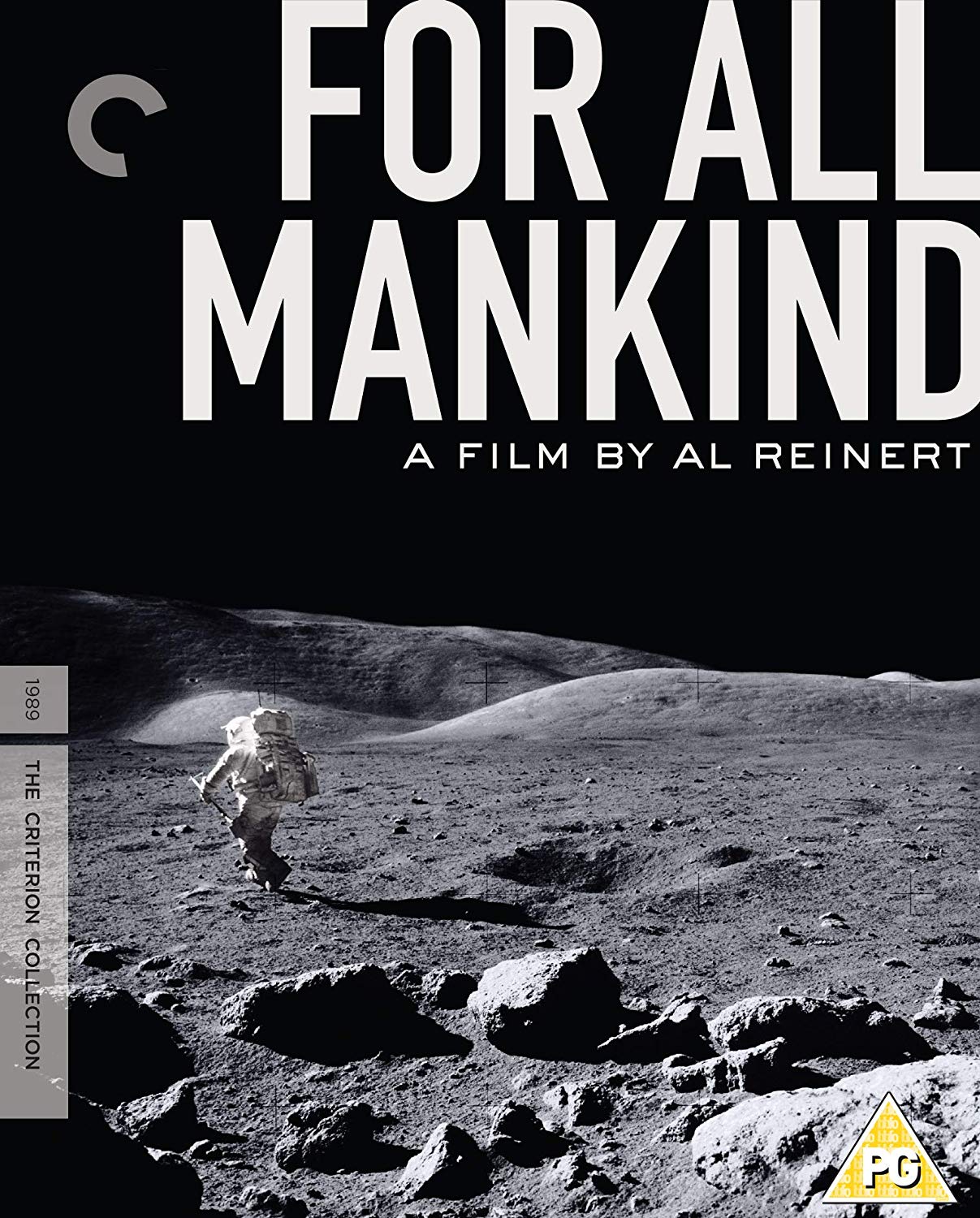 The NASA footage, handsomely restored, is jaw-dropping. Quite how Wernher Von Braun's teetering Saturn 5 rocket actually achieved lift-off is beyond my comprehension. One astronaut recalls that the launch "feels just like it sounds", while an unnamed technician tells us how proud he is that his "piece of the mission" is going to work. There's a superb description of weightlessness, and an entertaining sequence showing one astronaut struggling to assemble a sandwich in zero gravity.
The interview extracts are well-chosen, and for every plain-spoken scientific description there's a flash of poetry. These astronauts are a very human bunch, their giddy excitement a contrast to the stern-faced Houston staff, achieving mathematical miracles with slide rules, cigarettes and strong coffee. That we know what happened after Apollo 13's oxygen tank exploded doesn't diminish our terror as we see the ground crew scrabbling to devise a solution and save the crew. This is an inspiring true story, handsomely told: decent, likeable people, risking all to achieve extraordinary things. That they were mostly white, middle-class college-educated men is acknowledged by Apollo 12 veteran Alan Bean. The humble, twinkly Bean is the star of the most enjoyable bonus feature, a brief featurette showcasing his subsequent career as a painter ("I'm less astronaut, more artist"). We also get extended interviews with 15 Apollo astronauts and some terrifying lift-off footage. All essential viewing: for all the hard science and heavyweight technology on display, watching this film is an overwhelmingly emotional experience.
For every plain-spoken scientific description there's a flash of poetry
rating
Share this article