Barbara |

reviews, news & interviews
Barbara
Barbara
Superb director-actress team offers one of the best German films of the last 10 years
Monday, 24 September 2012
Nina Hoss, watchful - and brilliant - in the title role
For a remarkable BBC Radio Four half-hour programme broadcast on 14 September, The Stasi Jigsaw Puzzle, Chris Bowlby pieced together tales of treachery in the former German Democratic Republic. At one point a 1950s recording of a trial of a woman was played. Her cries above the rasping sound of the judge, if that's what he was, sentencing her to death was one of the most harrowing things I've ever heard.
The GDR was a poisonous place, crawling with vengeful creeps like that Stasi judge whose mission in life was to maintain such a level of fear in its citizens that exposure of its actual rot and corruption to the outside world was all but impossible. Christian Petzold's moving new film, Barbara, does much to correct recent soft-centred takes on the GDR, seen in 2003's hit Good Bye Lenin! or even in the harder-edged The Lives of Others of six years ago. Barbara is a fiction but neither strains for drama nor plays for heart-stopping moments; yet the whole thing is infused with a quiet tension and furtive melancholy that combine to make it one of the most satisfying German films of the last decade - and way better than The Lives of Others.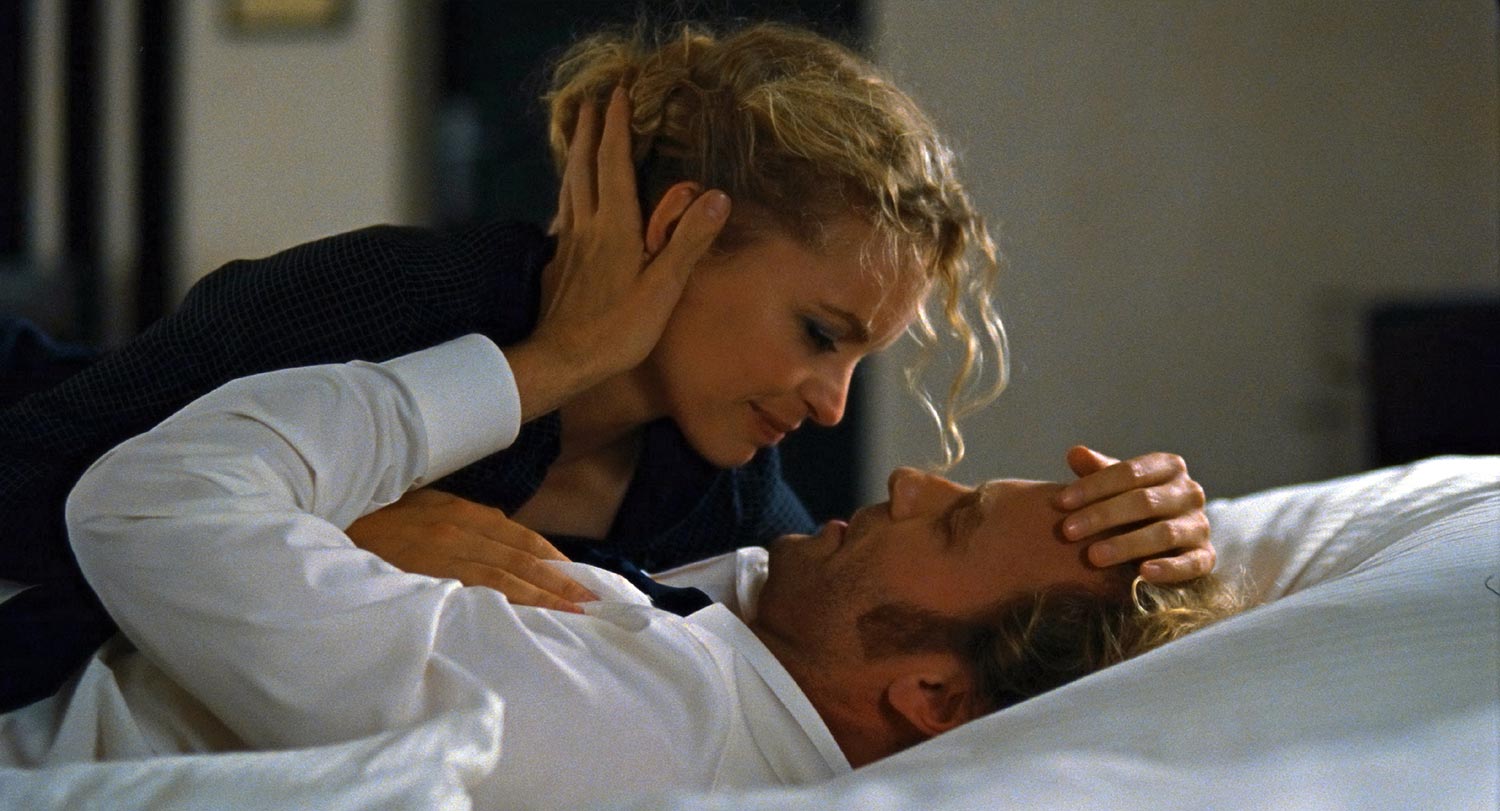 Barbara Wolff, a doctor played by Nina Hoss, has been exiled to a hospital hundreds of miles north of Berlin, somewhere near the coast, for applying to leave the GDR. She brings with her her expertise, genuine care for patients - and a still-unextinguished desire to flee to the west. We learn that she has a lover in the Federal Republic (Mark Waschke, pictured right, with Hoss). From time to time he's able to visit her. Together they plot, with potential help from illegal cash she conceals under a rock in the countryside or in the stove pipe of her utterly grim flat, her post-Soviet future.
Barbara is, largely, unable to smile - Hoss, beautiful as she is, has a well-crafted way of looking sour and fed up - and given her life that's unsurprising, though on the one occasion when she does, it's with a radiant, white-toothed beam. What Barbara has also brought with her from the GDR "Hauptstadt" (in English Soviet Berlin would have translated as "Berlin, Capital of the GDR") is charisma. When she strides, rather magnificently, to her solo table in the hospital canteen one of her new colleagues quips, "ah, Berlin"; it got a riotous laugh of approval at a public screening during February's Berlinale (Petzold won Best Director), but will be lost elsewhere (and was at this year's Cambridge Film Festival, where Barbara screened a week ago). The film is not just about two politically separated Germanies, a schism which resonates today. It's about Germans within the ghastly spy-state separated from each other by region and, more destructively, by a security apparatus which had the bad controlling the good.
Barbara has to endure strip searches in her own home under the rat-like observation of a local creep, Klaus Schütz (Rainer Bock). Hope comes in the form of fellow doctor André (Ronald Zehrfeld) (pictured left), almost outrageously sympathetic in the part, who's probably been asked to report on Barbara to Schütz. But in fact André has been relocated, too, for a medical rather than treasonous misdemeanour, and, very slowly, the two form an alliance. Expect no baring of flesh or sudden clinches. This is a slowburn love story, with a truly unexpected ending serving more to compound Barbara's compassion than to send us out on a high.
Christian Petzold is a hugely intelligent film maker. In his fifth collaboration with Nina Hoss he's drawn from her a performance of rare grace and restraint. I have doubts about Barbara's being much liked or watched on its UK release, but that's surely a reflection of our engrained Anglocentric film culture and, more to the point, assuming that all gripping German films will be about Nazis or terrorists.
Barbara is on release from 28 September
Watch the trailer for Barbara
Barbara is about Germans in a ghastly spy-state separated, destructively, by a security apparatus which had the bad controlling the good
rating
Explore topics
Share this article