Tamara Rojo, prima ballerina, becomes English National Ballet's director |

reviews, news & interviews
Tamara Rojo, prima ballerina, becomes English National Ballet's director
Tamara Rojo, prima ballerina, becomes English National Ballet's director
Royal Ballet star in her peak takes on management of UK ballet's hot potato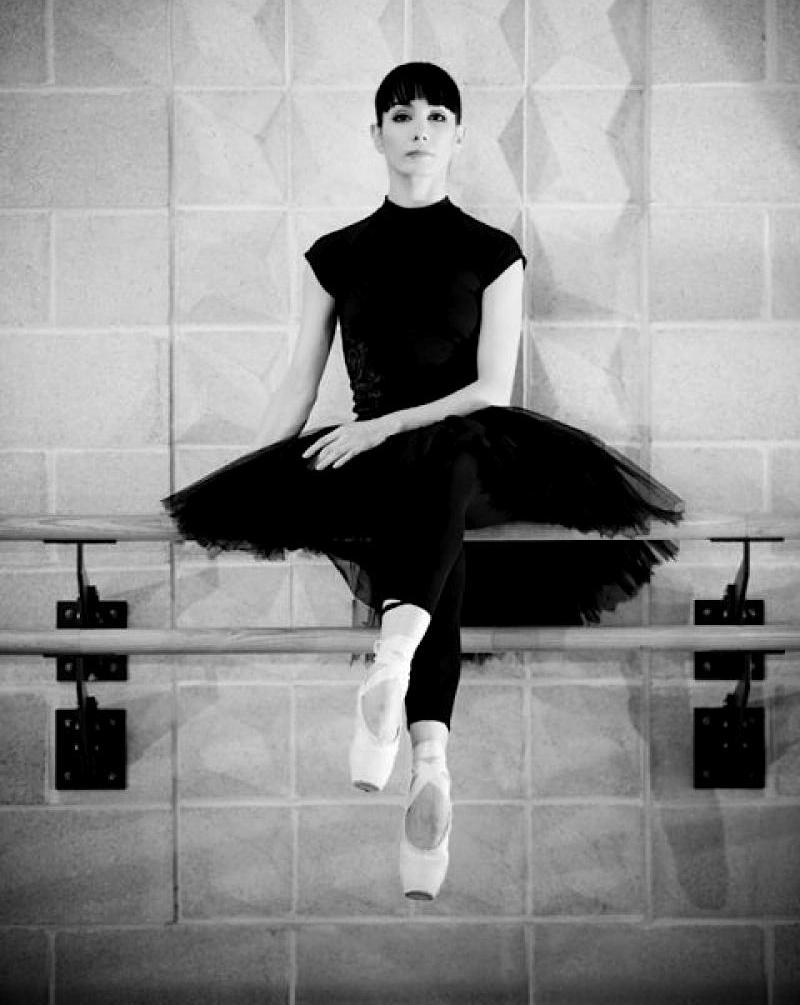 Royal Ballet prima ballerina Tamara Rojo has been appointed the new artistic director of English National Ballet. Though the announcement was officially dated for tomorrow, the press release was issued by the company this morning and the news has been widely sent out over the internet and social media since then.
The ballerina had made clear in an interview with theartsdesk back in 2009, that her eye was set on a future job as a director when she stopped dancing, and on English National Ballet in particular, the touring company where she first showed herself as a shooting star 15 years ago. When two months ago the ENB Board made a sudden announcement that current director Wayne Eagling would leave this summer, Rojo's name was among the first names to be rumoured, along with those of her regular Covent Garden partner, the superstar Carlos Acosta, and another former ENB star, Thomas Edur, now director of the Estonian National Ballet.
Though such opportunities crop up extremely rarely, the ballerina's youth and inexperience will raise questions. At 37, she is at her peak as a dancer, and she is a major world ballerina with an undoubted box office appeal. Not since Peter Schaufuss's stewardship of ENB in the 1980s has an active performer run the company, and with ENB's repertoire far more constricted now by the financial depression, Rojo will find herself directing and casting other dancers of her own generation who have less eminent careers. The first ENB production of Rojo's directorship will be the already announced The Sleeping Beauty, a landmark classic in which she is one of the great exemplars. It remains to be seen how this works out.
The Spanish ballerina also has no hands-on experience of running a company, but she has been in training, as it were, for some time, going on directors' courses at National Ballet of Canada and the annual DanceEast directors' retreat. She has taken a Master's degree in Scenic Arts and Bachelor of Dance from Madrid's Universidad Rey Juan Carlos, is a highly articulate speaker on behalf of ballet, and sits on the board of Arts Council East, Dance UK, the ICA and the Anglo-Spanish Society. She is also a guest teacher at the Royal Ballet School and a regular coach in masterclasses. A past model for Hoss Intropia fashions, Rojo has also shown a remarkable ability to network, with extensive contacts in both the Spanish royal family and Cuba's ballet aristocracy around Alicia Alonso.
Her dancing career has been similarly multi-faceted, a triumph of artistic focus and gritty ambition over orthodoxy - a clue that she is not likely to take to being bossed about by English National Ballet's endemically bossy Board. Trained in Spain, a country with no classical tradition, she had her first UK job with Scottish Ballet, and then joined English National Ballet where then director Derek Deane fast-tracked her to stardom, building his arena productions of Romeo and Juliet, The Sleeping Beauty and Swan Lake on her astonishing command of the stage. It was almost unheard-of for English National Ballet to provide the Royal Ballet with a new principal, but in 2000 Rojo did just that, auditioning with a breathtaking guest performance of Giselle when Darcey Bussell was injured.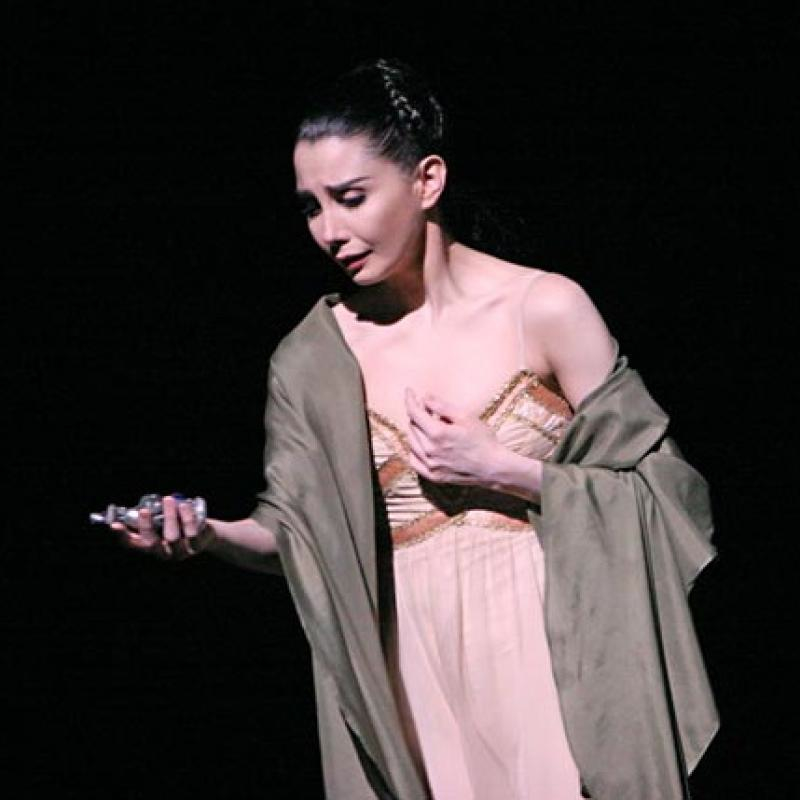 At the Royal Ballet she has shown an unmatched range, from her superlative classical interpretations of Swan Lake and Giselle, through astounding interpretations of the finest roles of that company's heritage - including MacMillan's Manon, Juliet and the Woman in Song of the Earth, Ashton's Marguerite and Isadora Duncan, Balanchine's Jewels - and European contemporary roles such as Mats Ek's Carmen. She is currently making a sensational impact in Sweet Violets, a new ballet by Liam Scarlett about the painter Walter Sickert, in which she is a semi-nude artist's model, and her final performances as a Royal Ballet principal are scheduled to be in MacMillan's The Prince of the Pagodas, Bournonville's La Sylphide and Ashton's Birthday Offering. (Pictured as Juliet, © Dee Conway/ROH)
Surefooted as she has proved in her dancing career, Rojo knows she follows in a line of unhappy tenures at English National Ballet, as one by one the artistic directors have fallen foul of the company's Board. The tensions in a touring company which needs simultaneously to present a world-class face in glamorous London seasons and perform constant regional tours that lose £100,000 a week are enormous - quite unlike those at either the Royal Ballet or Birmingham Royal Ballet.
ENB Board Chairman John Talbot announces the expectation that Rojo will be "an innovative and creative artistic leader". Veterans who have seen half a dozen ENB directors come in with just such flags waved, and depart miserably in frustration with the budget, will take this with a pinch of salt.
But one thing is sure: ENB is in crisis. Its Beyond Ballets Russes season at the London Coliseum last month, whose quality of programming and performance was praised to the skies by critics and balletomanes, was a box office failure, not filling houses even with £10 ticket offers. Two years ago even such a sure-fire box-office Covent Garden winner as MacMillan's Manon was a shocking commercial failure for ENB in the regions. Something has gone wrong with the company's audience appeal, it appears.
A BBC Four documentary last year on ENB, Agony & Ecstasy, showed the stresses as the company tried to hold a balance between populism and maintaining top classical standards. Over the next two years ENB must swallow cuts in its current £6.8m annual subsidy of £700,000. Rojo, as the next director of Britain's most suffering ballet company in a deep cultural recession, has to make bricks with straw.
English National Ballet's directors
Sir Anton Dolin, 1950-1962
John Gilpin, 1962-1968
Dame Beryl Grey, 1968-1979
John Field, 1979-1984
Peter Schaufuss, 1984-1990
Ivan Nagy, 1990-1993
Derek Deane, 1993-2001
Matz Skoog, 2001-2006
Wayne Eagling, 2006-2012
Share this article