theartsdesk Q&A: Tamara Rojo's Diary |

Dance reviews, news & interviews
theartsdesk Q&A: Tamara Rojo's Diary
Swan Lakes 4, Manons 4, films 3, creations 1: v.v.g.
Sunday, 13 September 2009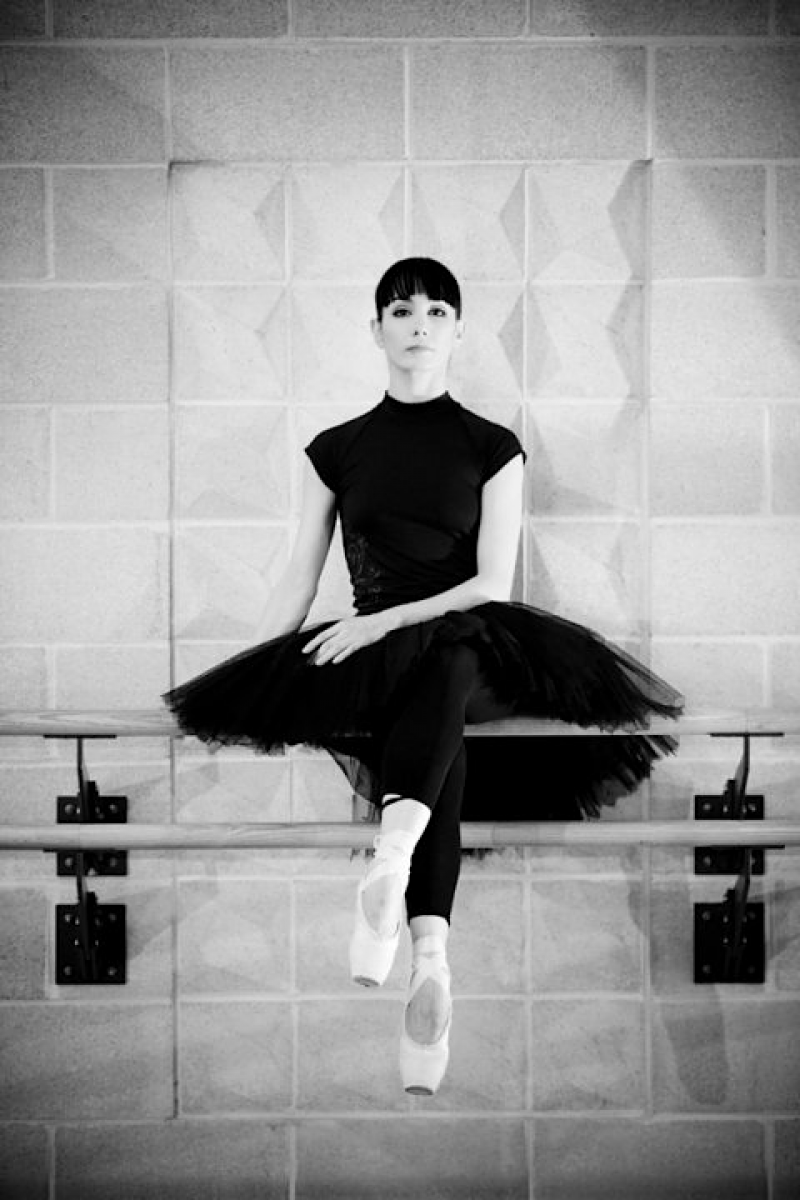 Tamara Rojo: 'We make our own world smaller than it needs to be'
The Royal Ballet's leading ballerina Tamara Rojo was holding a large and not old but already battered diary when we met, pages and dried flowers falling out of it, along with notes and photographs. It's barely a book, more a pile of loose papers, but it is the 10-year diary with which this extraordinary performer, still only 35, intends to see out her dancing career, and move on to her next.
She will spend next week nightly on stage at the Opera House's Linbury Studio Theatre in a new ballet created for her at the Royal Ballet by Kim Brandstrup, set to Bach's Goldberg Variations. It will be, unusually considering Rojo's reputation as a dramatic ballet actress, but certainly in keeping with one of the factors that makes her so outstanding a dancer, a pure musical piece.
Choreographers don't just create to order, it takes a remarkable stage personality to excite them and make them feel they can give of their own best, and the ballet they make is almost always a portrait in some way of this muse. Rojo is celebrated worldwide for her phenomenal dramatic powers and for her incredible terre-à-terre technical virtuosity, but the reason she has these powers is because of the person she is.
I think this diary is going to contain the rest of my dancing career. It ends in 2016

ISMENE BROWN: Why have you got a 10-year diary?
TAMARA ROJO: I think this is going to contain the rest of my dancing career. The diary ends in 2016. I think that's enough. Actually I was given it at the Tokyo Festival in Japan, and I thought, that's not a bad date. So I've been using it as my diary and really everything goes into it. It's easier to write down my shows if they're booked a few years ahead, and I find flowers and then I put them in the wrong place, and I get upset.
What about in 2016?
Nothing yet! But I think it's a good date to stop. I'll be 41.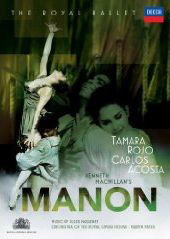 This last season has given you some milestone roles, like the revival of MacMillan's Isadora (edited by his widow, Lady Deborah MacMillan), Mats Ek's Carmen, and the filming of MacMillan's Manon and Petipa's La Bayadère for the Royal Ballet.
This year has been really good for me. Isadora was something I had been waiting a long time for. As an artist for me, the role is a fantastic thing, really great, and it's relentless as well, you are never in the wings. You are constantly there, living the action, which makes it far more real. For example, in [Ashton's] Marguerite and Armand, one of my favourite ballets, the jumps in time in the scenes are so huge that you don't develop the character in stage action - you have to do that in the wings. It's much harder to pull off. It is beautiful to see and wonderful to do.
And also I got to record Manon and La Bayadère, two fantastic opportunities. I am thrilled. And I've already done Romeo and Juliet. It's lovely for me that I am up there filmed in three big ballets.
Another thing this year was that I've been working a lot with Roland Petit, which I always wanted to do - on his Coppélia (staged in Tokyo this summer). His version is the same scenario that we know but far more French and light-hearted. It is Roland, after all. Sex is always in there, somewhere!
And now you have a new creation for you by Kim Brandstrup.
It's the Goldberg Variations, to be played live, one piano on stage, one piano out, It's a window into the Bach, in a way. It's more about the intimate relations of music and dance. We always wanted to work together, and I said to Deborah [Bull, creative director of the ROH2 programme in the Royal Opera House's Linbury Studio Theatre] I would be more than happy if we could have a go.
You performed a lead role in Rushes, his creation last year for the Royal Ballet, and it's coming back next spring.
We worked together on Rushes, but I was second cast.
Except that the two casts were needed to create the whole work - each completing the other, with different choreography and different dramatic balances.
Yes, physically the casts were totally different - Carlos and Tom [Whitehead[, and Laura [Morera] and me, so it did come out totally different.
As Kim said, the two casts made absolutely different ballets. To me Laura was being manipulated by Carlos, but Tom was being manipulated by you.
Well, to me this character in the book that Kim based it on [Dostoevsky's The Idiot] is a very manipulative character, very strong, very disturbed. Like all bullied people she's a bully herself. I started from there. It felt so nice to feel that altered dynamic between the woman and the man, that for once it wasn't the woman being fragile, but you saw how men can be so fragile, and women can be so clever and manipulative. We discussed the idea of a new piece before Rushes, though. It's taken a year and a half to find time when we're both free and the Linbury is available to get it together. Kim chose the music. At the beginning we were thinking of something Spanish reflecting me or Danish reflecting him. But one day I went to see the Bach Partitas played at the Festival Hall by Murray Perahia, and I came back in love with this man and how he played. And Kim said, 'I know him, I'll ask him!' I said, 'I don't believe you.' But he did. But Perahia was busy, and he said he knew someone else who played Bach really well. And so we got into that, and it became the Goldberg Variations.
And then in November you're taking what is a highly unusual step for a prima ballerina - you're going on a course for training artistic directors in Canada.
Yes, I'm being sponsored to spend a month there, because that's what I eventually want to be.
What attracts you to this horrendous job? You've seen the hurly-burly of artistic directors in UK ballet companies - at English National Ballet and the Royal Ballet, both companies you've danced with, you've seen this parade of Derek Deane, Matz Skoog, Anthony Dowell, Ross Stretton... you know how tough it is up there.
It's tough yes. Well, I think... I'm afraid of sounding arrogant, but I think I may have something to give, precisely because of my background. Because I have gone through so many different directors and so many different companies. And because I have a genuine love of what I do. And I had opportunities to work with many people and now I have so many friends in the international scene. People like Manuel Legris and Laurent Hilaire [principals of Paris Opera Ballet, now moving into directing], people like Masha [Alexandrova, the Bolshoi ballerina], Ulyana [Lopatkina, the Mariinsky prima] - we are genuine friends, because we keep meeting in galas. So I know everyone, I know the connections.
But the most important thing is that I believe it is time to try to recreate the Golden Era of dance, to stop being so isolated as an art form, and to try to put together different art forms, to collaborate, and try to create again an art that is alive. It's very important to keep a tradition, but we need to create a future for tradition too. The traditions in England are very young, they're only 50 years old. But where is it going in the next 20 or 30 years? I think I might be the right person eventually to look at this point. Also it's not because I want to keep dancing. I am really preparing now for the next stage. I'm going to Canada on this directors' retreat, I've done my arts degree in the university of Spain, I'm going to do my doctorate in the next couple of years, I am studying towards this. And also finding the people I want to have around eventually to collaborate with.
I am very excited about it. Too excited! That's why I have this diary, because I need to finish, I need to dance until then. Because once I let go, like you let go of a balloon, it's gone, you can't go back. So it worries me in a way that I am so excited about the next step. I want to have no regrets.
I don't think the first 10 years of my career are worth anything now. It was rubbish
Explore topics
Share this article
Subscribe to theartsdesk.com
Thank you for continuing to read our work on theartsdesk.com. For unlimited access to every article in its entirety, including our archive of more than 7,000 pieces, we're asking for £2.95 per month or £25 per year. We feel it's a very good deal, and hope you do too.
To take an annual subscription now simply click here.
And if you're looking for that extra gift for a friend or family member, why not treat them to a theartsdesk.com gift subscription?