Public's chance to be an Olivier Awards 2014 judge |

reviews, news & interviews
Public's chance to be an Olivier Awards 2014 judge
Public's chance to be an Olivier Awards 2014 judge
Free tickets to top shows as dance and opera panels seek the voice of the people
Wednesday, 23 January 2013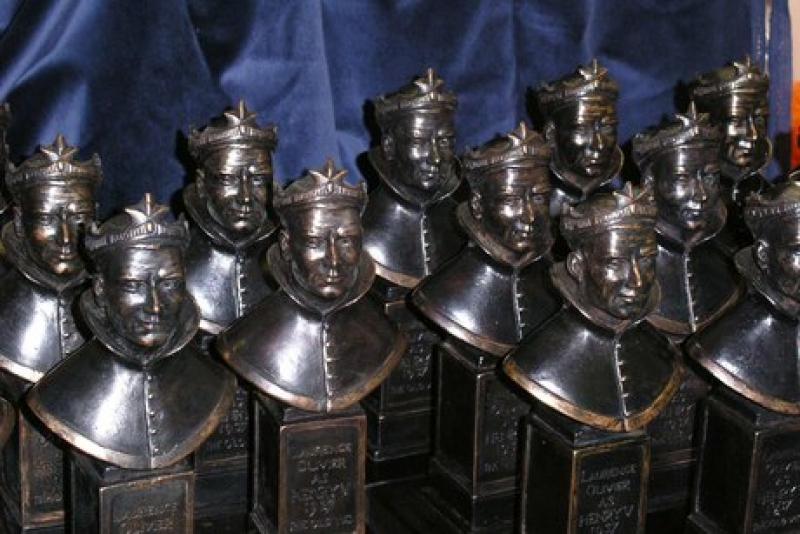 The most coveted of theatre awards seeks the people's judgment
It's an offer from paradise for the keen arts-lover - free tickets to up to 30 must-see stage shows over the next year. The Olivier Awards traditionally include "public" members on their expert panels of professionals who assess the stage arts each year, and the Dance and Opera panels are looking for their public judges for the 2014 awards, which will judge shows starting from this March.
The deadline for applications is 5 February. Applicants need to live near London and be over 18, and need to prioritise seeing all the eligible shows in their category over the next 12 months. As the job is unpaid and no expenses are reimbursed, it's a year-long labour of love and commitment. However, the end-of-year Olivier Awards party is reckoned to be the best and starriest of all the awards dinners.
The 2013 Olivier Awards ceremony will be held on 28 April for the second time at the Royal Opera House. Nominees will be unveiled on 26 March. Last year's runaway victor was Matilda The Musical, winning in seven categories, and the awards were linked live to New York.
Anyone interested in applying to be one of the 2014 public judges needs to list what shows they have seen in the past year and send in a 150-word review of one of them. The deadline for application is 5 February.
Established in 1976, the Laurence Olivier Awards celebrate the world-class status of London's theatre and are Britain's most prestigious stage honours. The awards include 23 categories, although they are not all given each year: 18 for theatre, two for opera, two for dance and one for productions presented by the Society of London Theatre's affiliate members.
The Society of London Theatre (SOLT) is the association that represents the producers, theatre owners and managers of the 52 major commercial and grant-aided theatres in central London. The organisation exists in order to promote theatre-going, develop audiences, and to serve, protect and promote the interests of those engaged in theatre across London, through activities including The Olivier Awards with MasterCard, TKTS ticket booth, the Official London Theatre guide, Theatre Tokens, West End LIVE and the promotions Kids Week in the West End and Get Into London Theatre.
For more information and an application form to join the Opera or Dance judging panels visit www.olivierawards.com, or email awards@solttma.co.uk, or pick up an Olivier Awards leaflet at any West End theatre.