World on Fire, BBC One, series finale review - may this fine war drama fight on |

reviews, news & interviews
World on Fire, BBC One, series finale review - may this fine war drama fight on
World on Fire, BBC One, series finale review - may this fine war drama fight on
Peter Bowker's ambitious series ended on a cliffhanger, with viewers waiting to learn its fate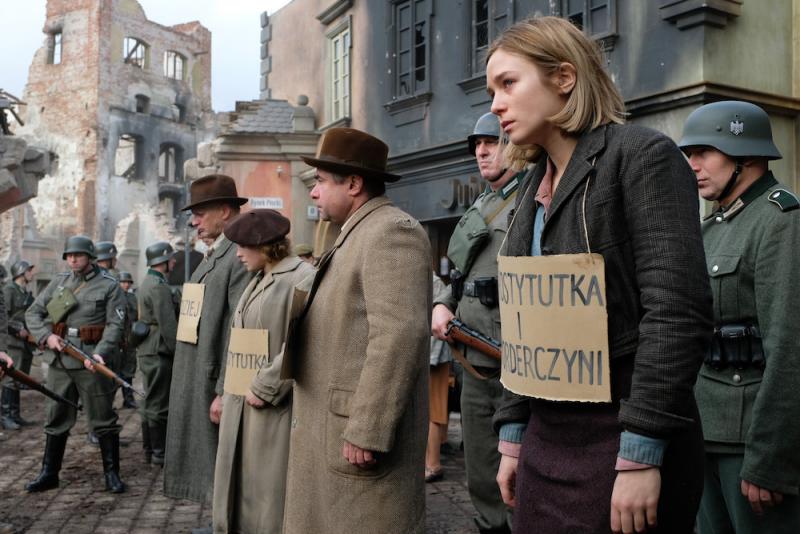 Poles apart: Zofia Wichlacz as Kasia in 'World on Fire'
A bit like all those people on the home front in 1940 (but only a little bit), we sit and nervously wait for news. Is World on Fire (BBC One) still listed among the living? Or even now is someone typing up the letter and sticking it in a brown envelope?
"Fell bravely in the field … did its country proud etc…" Please may this ambitious Sunday-night
drama
live to fight another day? In seven highly impressive and involving episodes the first series has managed the near impossible and found an original way back to the
Second World War
.
The portal in was the human heart, a messy and complicated organ housing fear and hope, joy and despair. It didn't seem to make any difference if the heart belonged to a Polish waitress or a French-African saxophonist or the owner of a Berlin laundry business. War exploded into their lives and used them for shrapnel.
From the start Peter Bowker's scripts resolved to peel away calcified layers of myth. This was no sepia-tinted postcard from the past. There were no bullet points reductive enough for Brexit's Corporal Jones, the very little Englander Mark Francois. Thus there were cold-blooded racists on our side and morally decent soldiers on theirs, and PTSD everywhere.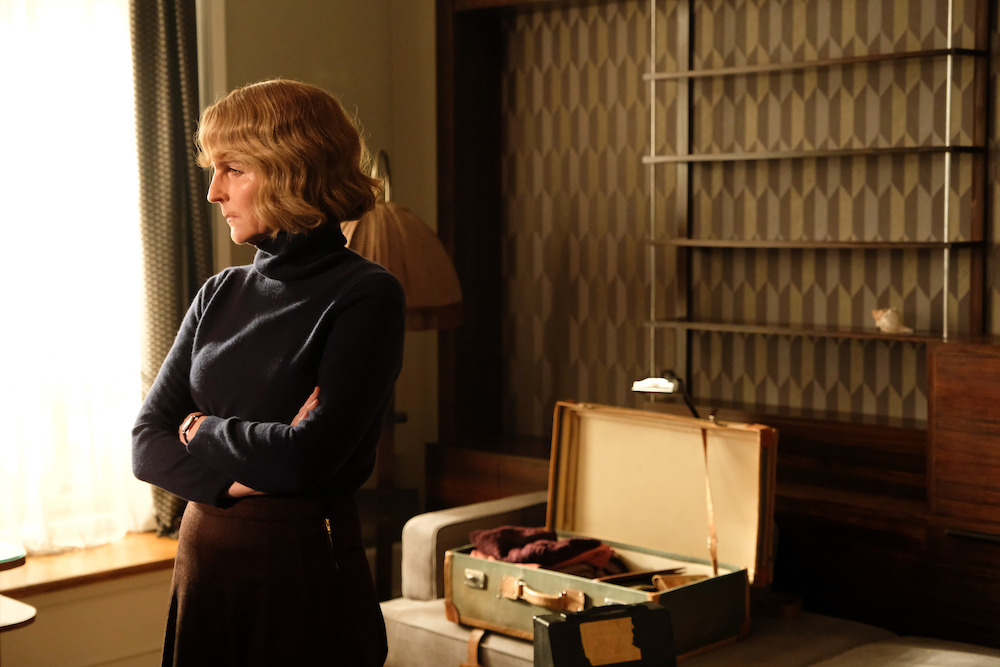 Blingier war stories on bigger screens have traded in jumbo ordnance. World on Fire's tinpot Dunkirk was no match for Christopher Nolan's, and the Nazi horrors in Poland had nothing on Spielberg or Polanski. It made up for the budgetary shortfall with a different style of ambition, knitting together the map of Europe in a cat's cradle of interconnections. Nowadays we're trained to frown on coincidence, but here it was used to impose narrative sense on senseless history. The reportage of Nancy Campbell (Helen Hunt, pictured above) did the additional work of a Greek chorus, backfilling the wider canvas.
The tone throughout has been bracingly unsentimental. Just when you thought the script was going to preserve all its surviving main characters, Frau Rossler (Victoria Mayer) killed her epileptic daughter and took her own life – a ghastly premonition of Magda Goebbels' serial murder of her brood at the end of the war.
As for the English, they were not just at war with each other, squabbling among themselves about class and identity. Some went to war with themselves too: Robina Chase (Lesley Manville) battled to suppress her intolerance and confront long-suppressed rage; Douglas Bennett (Sean Bean) fought to overcome his visceral fear of war. These roles were happily in the hands of actors equal to the task. Manville in particular worked through an enriching parade of pinched smiles and snobbish moues.
And then there was Harry (Jonah Hauer-King), perfidious Albion in khaki who was bent on achieving a heroic death in order to avoid living with his conscience. The finale denied him that outcome, though after his reunion with Kasia (Zofia Wichlacz, the pick of the younger cast) in the Polish countryside, he seemed to be on the cusp of getting his wish.
In other intensely moving news, Kasia cheated the firing squad and her brothers were reunited in an English asylum. And Harry at least has only one woman to worry about now. Lois Bennett (Julia Brown) was unconvinced by the polite attentions of fighter pilot Vernon Hunter (Arthur Darvill, pictured above), but the prospect of his death in the skies over England clarified her thoughts very nicely indeed.
Come on, BBC. Tell us what happens to this lot next.