Turks & Caicos, BBC Two
Turks & Caicos, BBC Two
David Hare trilogy continues with turgid Caribbean spy saga
A Hare's breadth: Winona Ryder and Bill Nighy in 'Turks & Caicos'
Some writers let their work do the talking. David Hare is not one of those writers. He does a lot of talking on the side, and sometimes even on the stage: no other playwright walks on as himself and simply tells you what he thinks. His gift of the gab is snake-charmingly hypnotic as he persuades you that, for example, power and money are sinuous forces in all our lives.
So how come the owner of such a silver tongue has such a cloth ear?
Turks and Caicos is the second part of a trilogy featuring an old-school MI6er going by the name of Johnny Worricker. Part one, Page Eight, was on a couple of years ago. Part three, like an authentic London bus, arrives next week. This latest instalment finds Worricker (Bill Nighy, all twitches and decency) lying low in the eponymous Caribbean tax haven with a cupboard full of cellphones for company. Not low enough for an ornery American called Christopher Pelisser (Christopher Walken) who smokes him out as "the only man who comes well out of the War on Terror".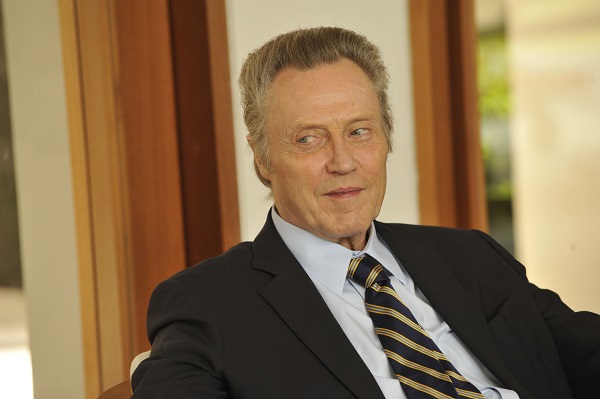 One leathery old spook has soon enlisted the other to help outflank three big-shot profiteers hanging out at a swanky hotel complex with their willowy PR (Winona Ryder). Worricker rapidly intuits that he is in Very Grave Danger. So he calls London on one of his phones, and asks his ex (Helena Bonham Carter), a former spy now working for a snarling British financier (Rupert Graves), to fly out and help.
It shouldn't be dull, of course: murder, espionage, high finance, skulduggery, conspiracy, corruption in the highest places, even a little dash of child molestation are all ingredients belonging in a rather spicier stew than this notably turgid serving of yesterday's mashed potatoes. Hare, who also directs, has a lofty disdain for the grammar of spy stories – you will encounter more heart-stopping jeopardy in a blancmange. Apparently he also has no notion of how people on screen actually speak to one another. The poor benighted cast has been asked to play ethical positions and geopolitical lecture notes rather than human beings. It all feels like late Le Carré dragged backwards through a copy of The Pilgrim's Progress.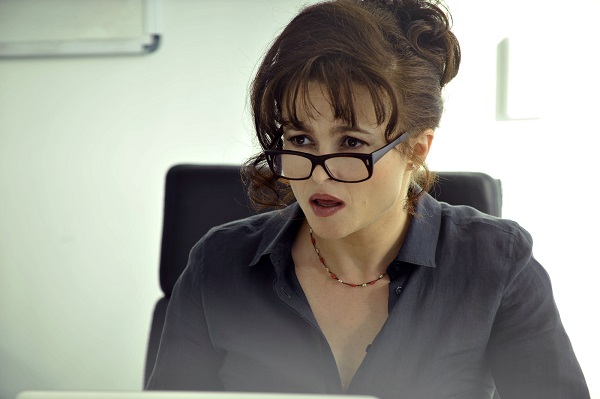 In an encounter that ought to have sizzled with thespian intent, the two gerontosaurs overact as if to defibrillate their dialogue. The cardboard hero Worricker is kept alive by Nighy's trademark angular jerks and heavy-lidded glares. Walken drawls through his lines with the speed and flexibility of an oil-tanker. Bonham Carter seems to be playing some sort of high-concept blow-up doll. Ralph Fiennes, reprising his PM from Page Eight, has one line - "There's a good steakhouse in Hoxton" – which is exactly the sort of still-born thing made-up Prime Ministers say in Hare's parallel universe. As for Ryder, her doe-eyed turn as a damaged femme fatale feels fatally bogus. "There is something deeply wrong with me," she advises. Not just you, darling. Even the island, windy and overcast and generally resembling a polar ice cap, looks faintly embarrassed to be there.
What Turks and Caicos wants to say - actually does say - is that private equity hides out in paradise tax havens to the tune of trillions, and some of this money consists of the laundered profits from building the post-9/11 detention camps. But Hare, author of the overwhelming Skylight and the spine-tingling Stuff Happens, has mislaid the wherewithal to put even an ounce of flesh on his righteous wrath and meet a television audience halfway. This is the stuff of the pulpit. He sure can talk. Listening is something else.
It feels like late Le Carré dragged backwards through a copy of The Pilgrim's Progress
rating
Explore topics
Share this article