Dropkick Murphys, Barrowlands, Glasgow |

reviews, news & interviews
Dropkick Murphys, Barrowlands, Glasgow
Dropkick Murphys, Barrowlands, Glasgow
Affable Celtic punks present a raucous family party
Thursday, 17 January 2013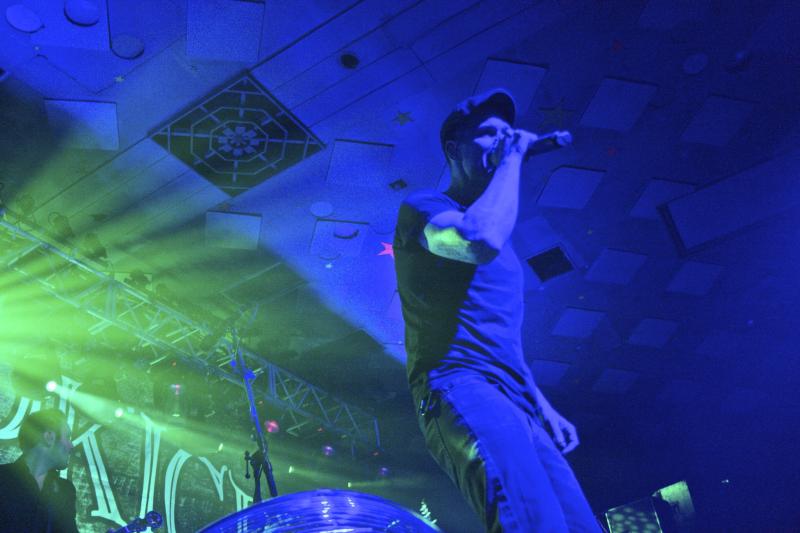 Al Barr of Dropkick Murphys works the Barrowlands crowd into a communal frenzy
Was there ever a band to generate such passionate fan adulation as Dropkick Murphys? Keeping up a chant of "Let's Go Murphys" for a good 10 minutes before there was any sign of the Boston seven-piece on the city's most famous stage, the Glasgow punks were in fine voice even before the raucous singalongs began.
But begin they do right away with "The Boys Are Back", the track that kicks off the band's new album Signed and Sealed in Blood. It's a song that's perfectly pitched to open every punk rock slam-dance party ever both in lyrics and chugging, clap-along rhythm; though it will doubtless seem a little cheesy if it holds its place in the set by the time the next tour from the ever-moving Murphys rolls around. Still, it's not as if anybody comes to see this particular band for the same reasons they go to a night at the opera.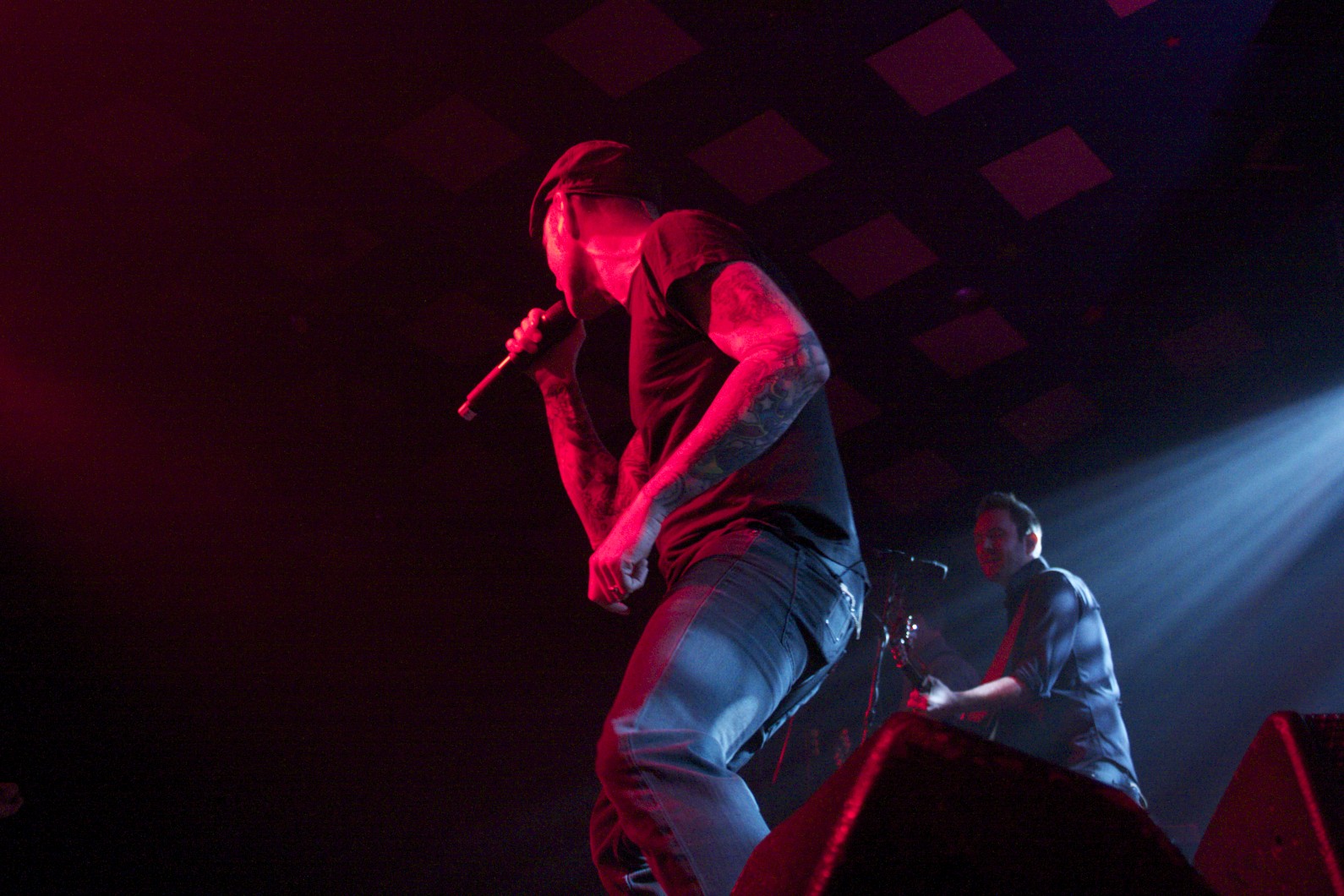 Dropkick Murphys make music that is loud, communal and vital. Theirs is the soundtrack to drinking, fighting and loving friends and family fiercely; like buying a drink for the guy you just gave a black eye to after he spilled your pint on St Patrick's Day. The hearts of Boston and the west of Scotland, linked as they are by history and Celtic heritage, have much in common and it's easy to see why the band's regular visits never lose their shine. While their passion and energy translates well in their recorded material, they're one of those bands that demands to be experienced live.
This being an album tour there is plenty of new material on display, but despite Signed and Sealed in Blood having only been out for a fortnight its songs were sung along to as if they were old favourites. "Rose Tattoo", with its Levellers-esque banjo intro and lilting Irish folk chorus, already had the sound of an instant classic; but "Burn" and "Prisoner's Song" roared with a ferociousness that had to be heard to be believed.
There are old favourites too of course, and plenty of those. Al Barr introduced "A Few Good Men", from the band's 2001 album Sing Loud, Sing Proud, almost shyly, with the acknowledgement that it was being played for the first time in about 10 years. The song was a lyrical call to arms to the ready-made army in Pogues T-shirts and - this being Glasgow - a certain type of football shirt, at least when they were wearing shirts at all. We pumped our fists in the air, stood up to be counted and sung a song for liberty. "Your Spirit's Alive" came across like the best Irish wake ever; opening like the funeral scene in The Wire where "Body of an American" plays for Ray Cole, and turning with the first verse into a rage against the dying of the light.
To the uninitiated, less familiar songs began to bleed into each other after a while, although the energy from both the crowd and the stage never dropped. Besides, Dropkick Murphys are the sort of band that never leave you feeling short-changed even when they announce they're about to play a song acoustically. Punk covers of traditional Irish folk songs ("The Irish Rover", "Fields of Athenry") sprinkled into the set played up that sense of community – they might have sounded nothing like they did when you sang them for your grandmother, but that familial sense of belonging was just as strong.
Theirs is the soundtrack to drinking, fighting and loving friends and family fiercely
rating
Share this article