Album: Throwing Muses - Sun Racket |

reviews, news & interviews
Album: Throwing Muses - Sun Racket
Album: Throwing Muses - Sun Racket
An earthy and disorientating return for the Boston trio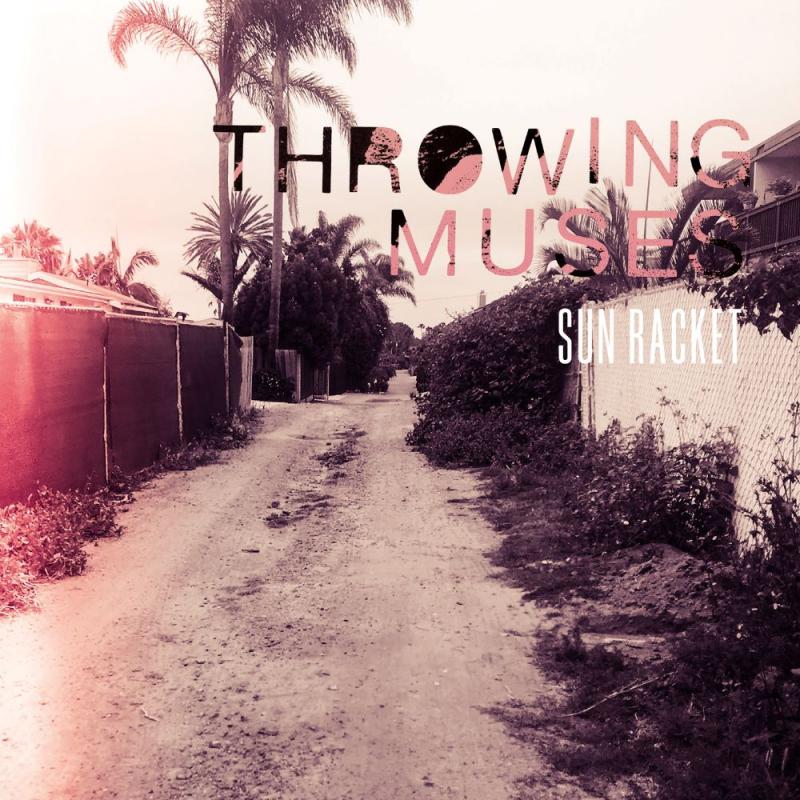 Sun Racket: witchy neo-psychedelia
"If I was a better dreamer, you'd be a dream come true" sings Kristin Hersh over the opening bars of Throwing Muses' new album, Sun Racket. It sets the tone for a distorted and woozy disc that could easily be the soundtrack to a folk-horror tale set in the woods of the band's native New England.
Floaty and ethereal melodies blend and twist around the raw and the primal to produce something truly magnificent, as Throwing Muses cast a disorientating but wholly satisfying spell with their first album in seven years.
Opening track "Dark Blue" is strident with a dark and enchanting vibe that is unpolished and earthy, while "Frosting" lays down a forceful wall of sound with Hersh's husky voice intoning hopefully, "In Heaven maybe they don't call you crazy". Well, maybe.
Elsewhere, "Upstairs Dan" is altogether more dreamlike and is drenched in reverb, while "Milk at McDonald's" is a hypnotic, trippy drone that buries itself in the listener's subconscious. On the ethereal "Kay Catherine", Hersh sings obliquely of a "rosy ring around you". These are songs with meanings that always seem just beyond touching distance – neither wholly warm nor sinister harbingers of chaos, but decidedly confusing and disorientating with no solid ground or easy familiarity. In fact, Throwing Muses' witchy neo-psychedelia reflects these uncertain times well and, if anything, feels more pertinent and visceral than their previous releases.
Having made their first appearance on British shores with 4AD bandmates Pixies, pushing 35 years ago, Throwing Muses have always previously seemed to be in the shadows of someone else and not wholly able to hold this listener's attention. However, Sun Racket is something special, hallucinatory and primal without feeling forced and laboured. It is also the sound of the delirious confusion that exists just beyond our consciousness and perception, but is nonetheless most certainly real.
Sun Racket is something special, hallucinatory and primal without feeling forced and laboured
rating
Share this article