Russell Kane, Touring |

reviews, news & interviews
Russell Kane, Touring
Russell Kane, Touring
The fey and impish comic unburdens himself to hilarious effect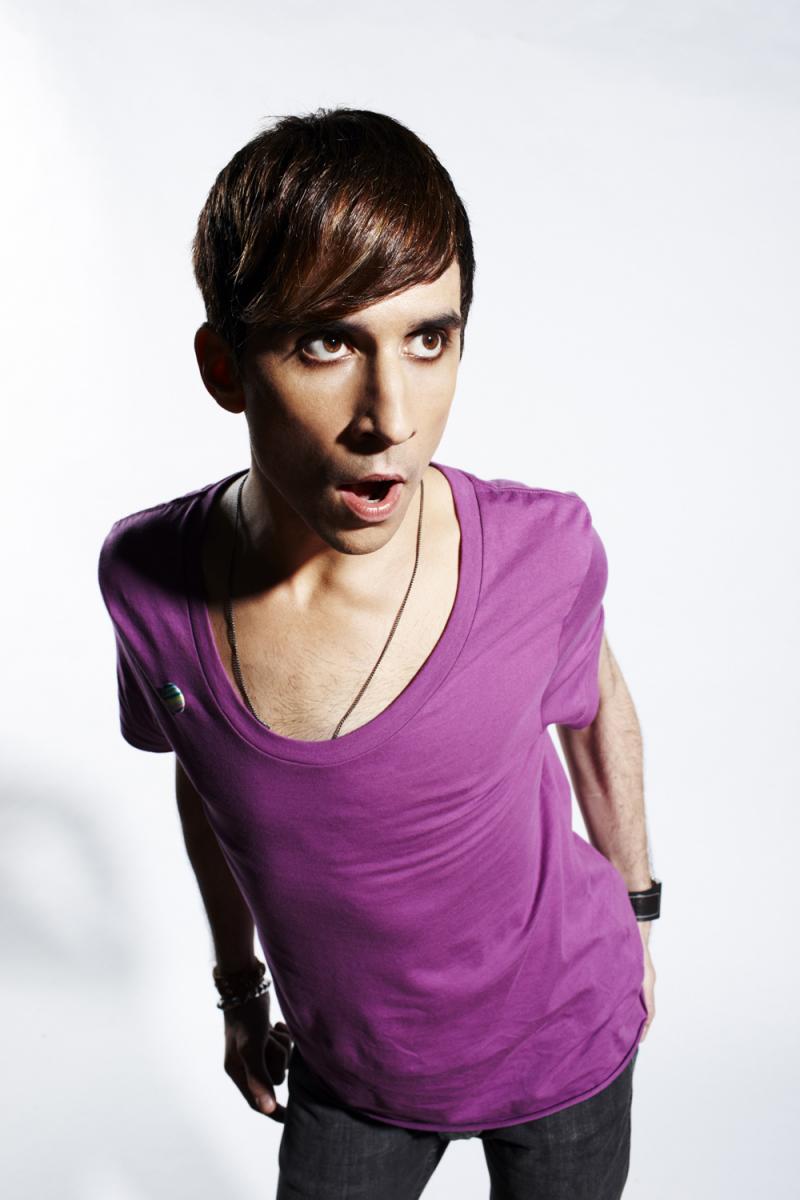 Russell Kane delivers original insights into male behaviour
There's nothing like winning a gong to rock your world. Last August, Russell Kane won the prestigious Edinburgh Comedy Award for his Fringe show and his level of celebrity skyrocketed. But within a few months his marriage broke down - and the resulting introspection provided the starting point for a very fine show, Manscaping, which I saw at the Palace Theatre in Westcliff-on-Sea.
Kane was very much on home territory – he could walk to the theatre, he told us – and much of the opening 10 minutes was spent guying the locals. Ockendon and Westcliff in particular got it in the neck, for very different reasons (apparently one's a bit rough, the other has pretensions) but there's laughter of recognition in the audience. This Essex boy knows his manor, and knows his fans, too.
On to the show proper, and Kane starts by telling us why, with his low scooped-neck T-shirt, ultra-tight pants and big hair - not to mention the fey delivery - he looks like "Jedward's aborted triplet". The new look isn't because he's gay (something he also assured us of in last year's show, Smokescreens and Castles), but because he's newly single - and much of the evening is taken up with observing the differences between how men and women cope in this situation.
Normally, this would lead to trite "men do this, women do that" observations, but Kane is too thoughtful and original a comic to do that, and some of his material is both funny and insightful. A newly single woman moves back in with her parents, goes out on the lash with her girlfriends, who tell her the ex wasn't worthy of her and help rebuild her self-esteem. One of Kane's mates, however, simply suggested he shag everything in sight.
He can even get away with a borderline offensive joke involving disability because, he tells us, he's not Frankie Boyle
Kane certainly unburdens himself as he tells a very funny, but deeply poignant, story of how he hooked up with a glamour model for the night in a posh hotel. Not his normal type of woman or place, he says, but he decided the combination might be fun. Instead, the evening turns into a disaster as every one of Kane's imagined inadequacies – and there are several – played out for real. The big finish – of the joke, not the sex – involved embarrassed nakedness and a misunderstanding over the use of a bottle of champagne and is told with brio and a superb mime.
Along the way he deals with working-class racism, homophobia, reality television and being found masturbating by your mum. On the last subject, a mother and her teenage son in the audience provided the unwitting case study for Kane's explanation of the phrase "white-arse get-out" (think of a quick about-turn) - "That'll make for a difficult journey home," Kane deadpans.
Sex, in its many and varied forms (enjoyment, humiliation, games, conquest and perversion) is at the heart of this show - indeed Kane opens with a jizz joke – but he has such joie de vivre and an impish warmth that his material never seems coarse or cruel and, noticeably, not even vaguely misogynistic. He can even get away with a borderline offensive joke involving disability because, he tells us, he's not Frankie Boyle.
I could do without Kane's hyperactive delivery – constantly running about the stage and often gabbling his words – and his tendency to comment on his own material, or self-heckling as he calls it; he may call it postmodern, but it's simply annoying and often undercuts a joke's value. But his willingness to give so much of himself is hugely appealing and Kane delivers a very original take on being a man in the modern world.
Russell Kane is touring the UK until 23 March, 2012
Watch a clip of Russell Kane
Sex, in its many and varied forms, is at the heart of this show - indeed Kane opens with a jizz joke
rating
Explore topics
Share this article