Edinburgh Fringe 2017 reviews: Ingrid Oliver / Darren Harriott / Jayde Adams |

reviews, news & interviews
Edinburgh Fringe 2017 reviews: Ingrid Oliver / Darren Harriott / Jayde Adams
Edinburgh Fringe 2017 reviews: Ingrid Oliver / Darren Harriott / Jayde Adams
An excellent mimic, a strong debut, and a dynamic entertainer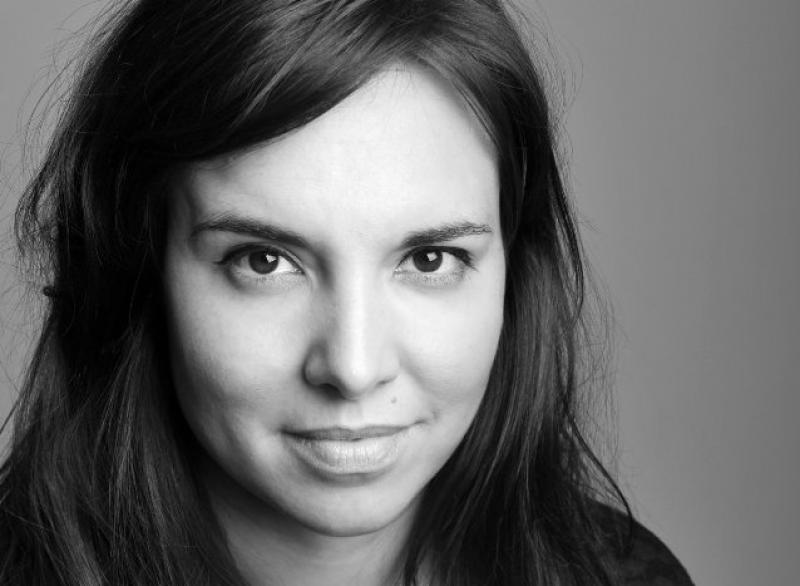 Ingrid Oliver is an old Edinburgh hand doing her first solo show
Ingrid Oliver is an old Edinburgh hand as one half of the sketch duo Watson and Oliver, but this is her debut solo show, and a very fine one it is. The set-up in Speech! is that she plays various characters giving speeches – among them a nervous TED-talker, a man leading an improv class, and a boorish student-union activist who wants to no-platform everybody ("As students we shouldn't have to engage with other people's opinions").
The highlights are a pitch-perfect routine about a shock-jock radio host not a million miles away from Katie Hopkins, dropping her "truth bombs" – ie, spewing hatred about women, liberals and even her poor studio producer – but realising she is becoming increasingly irrelevant, and another about a German translator at the European Parliament translating a Nigel Farage speech while she's going through the trauma of a relationship break-up.
Both make their political points subtly, but the theme running through the show – helped by snippets of news footage of various politicos during the scene changes – is clear; everyone thinks they are right, but what we need is some non-binary thinking to get us through the mess we appear to be in. Oliver is an excellent mimic whose studies of individuals are tic-perfect, and with a strong script she keeps the laugh quotient high in an hour that speeds by.
Ingrid Oliver is at Pleasance Courtyard until 27 August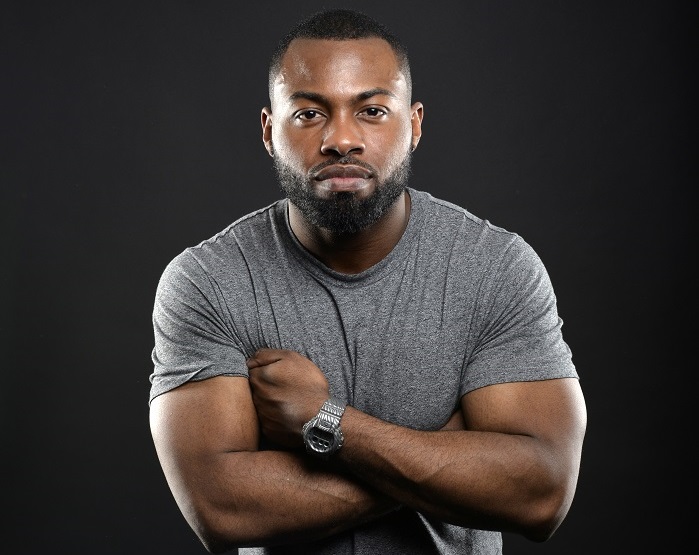 Darren Harriott ★★★

Darren Harriott, 28, makes a strong debut with Defiant, in which he recounts a back story so rich that it could provide material for a dozen Edinburgh shows. He grew up in Birmingham, the son of a drug dealer ("Our family tree is a cannabis plant") in a family with a seam of depression and suicide running through it. He does a lot of political material – on Brexit, Donald Trump, Rastafarianism, mental health – all delivered in a breezy and charmingly confident manner.
Some of the show is less rich – his devotion to his phone, Londoners being nice to one another after terror attacks, the perils of living in a flat-share – with the occasional story having the ring of being confected for the show. His extrovert style rather too often becomes shouty, but he has a lot to say and it's worth listening to.
Darren Harriott is at Pleasance Courtyard until 27 August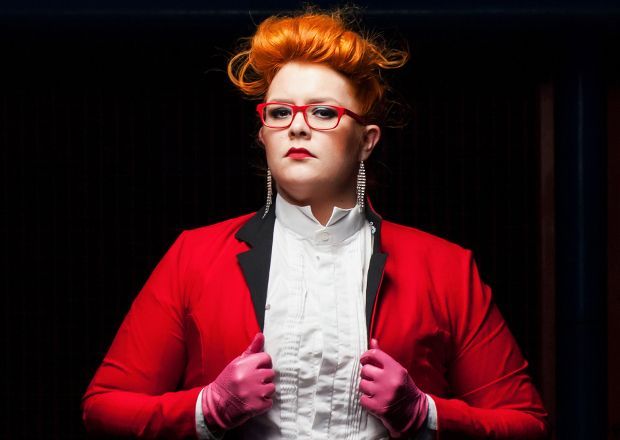 Jayde Adams ★★★
Jayde Adams starts the hour dressed as Forrest Gump, struggling to open a box of chocolates, a characterisation that tells us Jayde Adams is Jayded is a show about not fitting in. Adams then goes on to talk about her own experience of it – being a misfit at school, struggling to make friends, not feeling comfortable in her own skin until she was well into her twenties. At 32 and for a late starter in comedy too, she's doing well – she was nominated for best newcomer in last year's Edinburgh Comedy Awards.
A dynamic on-stage presence, Adams raps and sings and plays the fool as she recounts her journey to self-realisation and self-acceptance, and her interaction with the audience provides some of the hour's biggest laughs. At one point she drags a woman on stage to undergo her "best-friend test", at another a couple of the audience handle the props for her fan-assisted Phantom of the Opera title song, in which she sings both male and female parts (she has an extraordinary voice).
The laughs more usually come from her big personality and her willingness to be the butt of the joke rather than from straightforward gags, but no matter – she's a natural entertainer, and this hour is a battlecry for anyone who has ever felt like an outsider.
Jayde Adams is at Pleasance Courtyard until 28 August
More reviews from the Edinburgh Festival and Fringe on theartsdesk
Oliver is an excellent mimic, and with a strong script she keeps the laugh quotient high
Explore topics
Share this article