Sudbin, CBSO, Seal, Symphony Hall Birmingham |

reviews, news & interviews
Sudbin, CBSO, Seal, Symphony Hall Birmingham
Sudbin, CBSO, Seal, Symphony Hall Birmingham
Expansive Beethoven and Scriabin with a classical flavour
Thursday, 03 December 2015
Michael Seal: generous and empowering
You can read a lot into the first two chords of Beethoven's "Eroica" Symphony. Classical portico or violent detonation? Majestic assertion of E flat major, or the first shocking glimpse of a drama that's already under way? Michael Seal, conducting the City of Birmingham Symphony Orchestra, accelerated through those first two bars before sweeping into a sleek, swinging first subject. He could afford to let his players sing.
Those asymmetrical opening chords had done just enough to subvert the polished surface – to hint at the music's latent potential for violent disorder.
And at critical points of each of the symphony's four movements, Seal let that violence break through. Gradually, thrillingly, the speed started to push, textures began to shake apart and raw emotion – usually heralded by the black tone of the German rotary trumpets that the CBSO has taken to using in this repertoire – overwhelmed the symphonic argument. Seal's mastery of orchestral sonority was audible throughout: some of it (the roistering, full-fat CBSO horn sound in the Scherzo's Trio) simply a matter of empowering his players to play, other instances – like the way that as vibrato-less violins quietly ended a phrase in the Funeral March, the cellos and basses growled upwards to continue their line – more subtle and intuitive. Matthew Hardy's timpani were a powerful agent of misrule.
Throughout, Seal's reading followed through on the subversive logic of that headlong opening; paragraphs of Bruckner-like spaciousness and grandeur were punctuated, confronted and swung around by those climactic passages of violent release. This wasn't the roughest "Eroica" you'll hear - or for that matter the smoothest - but it was intelligent, articulate and on its own terms powerfully convincing.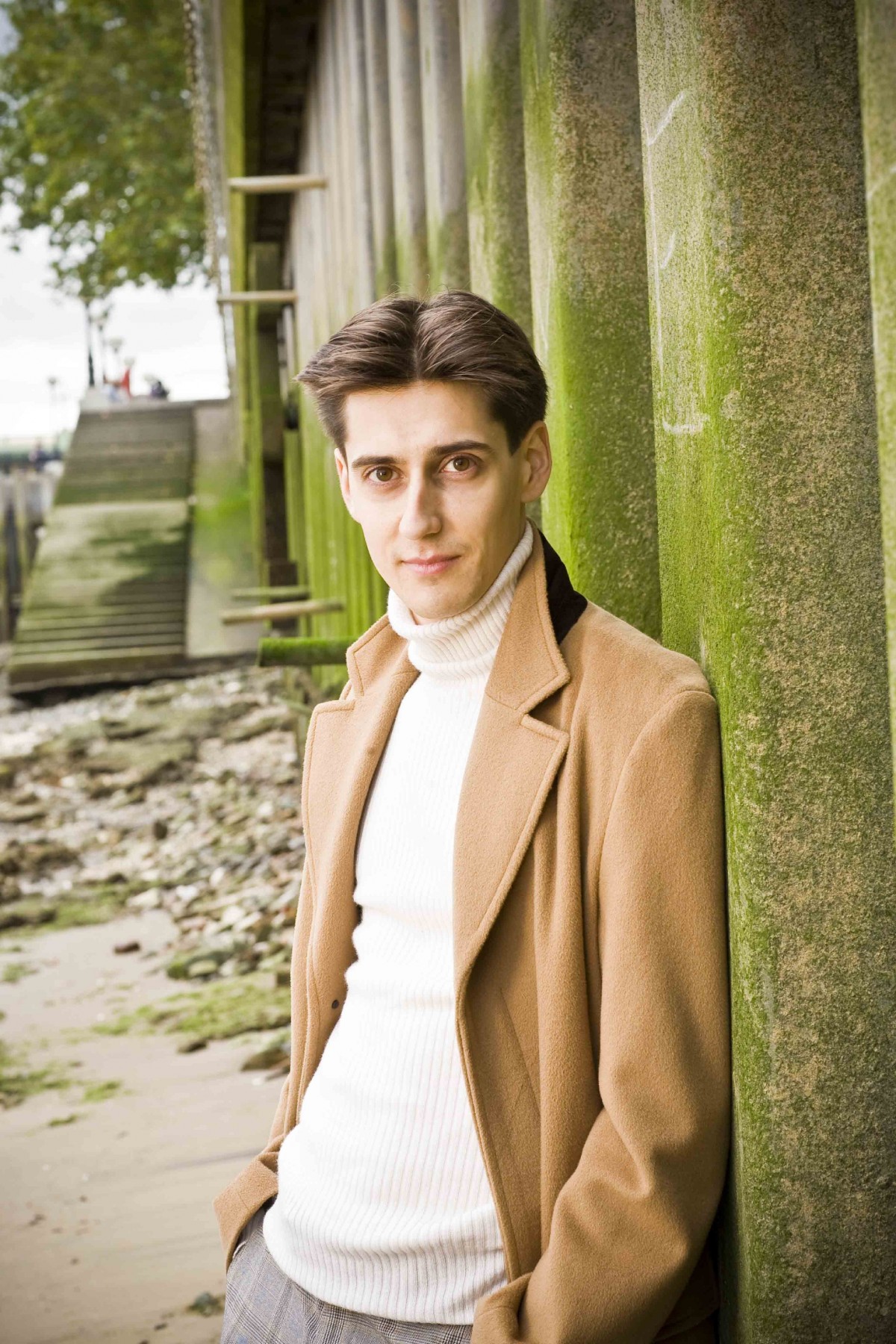 Seal had opened the concert with a performance of Rimsky-Korsakov's Capriccio Espagnol – one of those supposedly hackneyed popular classics that you actually never seem to hear any more. Rimsky said that in the Capriccio orchestral colour is the musical substance, and Seal responded by simply playing the socks off it. Rhythms were crisp, colours iridescent, and amidst a parade of exuberantly characterised solos, Oliver Janes's clarinet and flautist Marie-Christine Zupancic's fresh, fluid tone stood out. It was gleefully, unapologetically up-front, and the all-rattling, all-jangling final Alborada brought cheers from the audience. There's life in this warhorse yet.
Scriabin's solitary Piano Concerto, meanwhile, continues to hover on the fringes of the repertoire, with most of its (fairly rare) champions treating it either as supercharged Chopin or half-baked Rachmaninov. Not Yevgeny Sudbin (pictured above). Seal went for clarity rather than poetry in the opening bars, and it soon became clear that this was precisely Sudbin's own approach. Scriabin's too: what we usually hear as a perfumed dream of a first movement is actually marked Allegro.
There was no wallowing here, and no grandstanding either: Sudbin's gleaming, transparent chains of notes fell elegantly and expressively into place. Scriabin as classicist? It had a lovely purity, and Seal and Sudbin let the final, glowing F sharp major piano chord fade in the air long after the orchestra had fallen silent. Again, simply doing what Scriabin wrote shouldn't feel quite so radical; as it was, that fidelity was probably responsible for Sudbin receiving an ovation that was warmly appreciative rather than torrential. Just as he'd allowed the orchestral soloists in the Capriccio to take most of the applause, Seal now left the stage to his soloist: a typically generous gesture from this fine and hugely undervalued conductor.
Simply doing what Scriabin wrote shouldn't feel quite so radical
rating
Explore topics
Share this article