Roger Wright on Oliver Knussen: 'his challenge to us all to remain curious lives on' |

reviews, news & interviews
Roger Wright on Oliver Knussen: 'his challenge to us all to remain curious lives on'
Roger Wright on Oliver Knussen: 'his challenge to us all to remain curious lives on'
Inspiring composer, conductor and mentor remembered by Snape Maltings CEO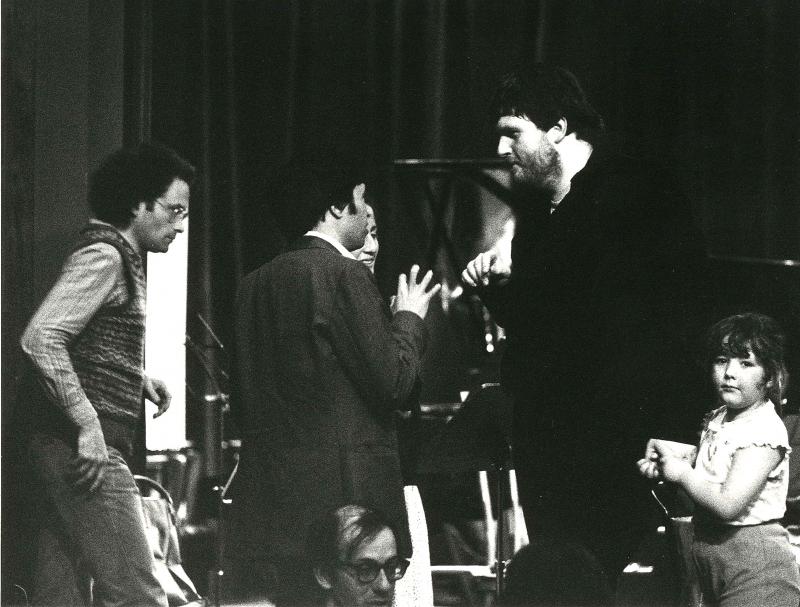 Oliver Knussen at Aldeburgh with Colin Matthews (left) and Murray Perahia
The composition course founded more than 25 years ago at Snape by composers Oliver Knussen and Colin Matthews is in full swing. The scene is the Britten Studio at Snape Maltings on the Suffolk coast. Like Colin, Olly's connections to Aldeburgh and Snape are deep and long lasting, including his Artistic Directorship of the Festival. Young composers are having their work tried out by an instrumental group, also being mentored by Olly. The ink is still wet on their scores.
The scores have been given to Olly and Colin and the run through of a new piece begins. After less than a minute, Olly shouts "Stop" and asks a question of the composer. "Do you want the clarinet to sound at the same pitch as the viola harmonics?". The composer looks carefully at his own score, "Yes", he says. "I thought so" says Olly, "in which case you have written it at the wrong pitch".
I saw it happen but like so many normal human beings didn't hear what he had heard, not least so quickly from an immediate reading of a new piece.
There, in this snapshot of Olly's working life, are a few of the qualities that made him such a giant in the classical music world [Knussen pictured left with Orchestra Mozart in 2008]. Impeccable aural abilities and extraordinary score reading - "I couldn't do it properly until I was 8" he said, matter of factly, in a TV interview with Joan Bakewell around the time of the sensational premiere of his First Symphony in which he conducted the LSO when he was only fifteen. This world and his passion for it was, to him, utterly natural, having grown up surrounded by music. His father was a professional double bass player and took him to rehearsals and recording sessions.
What really stands out for me in that story is that, at the heart of his musical world, was mentoring, advising and supporting musicians, particularly his fellow composers. In that course session the advice Olly offered was respectful and practical – and being around Olly we were all lucky to learn so much in that same spirit. He was always keen to share his musical passions and latest obsessions and to challenge lazy assumptions.
His musical friends were many and varied. As the range of tributes to him that have flowed in the last year give testimony, his was a truly international world - a unique communication network of friends and colleagues in person, online and mostly on the phone. When you begin a list of his close friends or those whom he has mentored it is a staggering list - to name but a few only scratches the surface of a roll call that is of international standing - George Benjamin, Harrison Birtwistle, Charlotte Bray, Elliott Carter, Alexander Goehr, Hans Werner Henze, Colin Matthews, Toru Takemitsu, Mark-Anthony Turnage, Freya Waley-Cohen, Ryan Wigglesworth.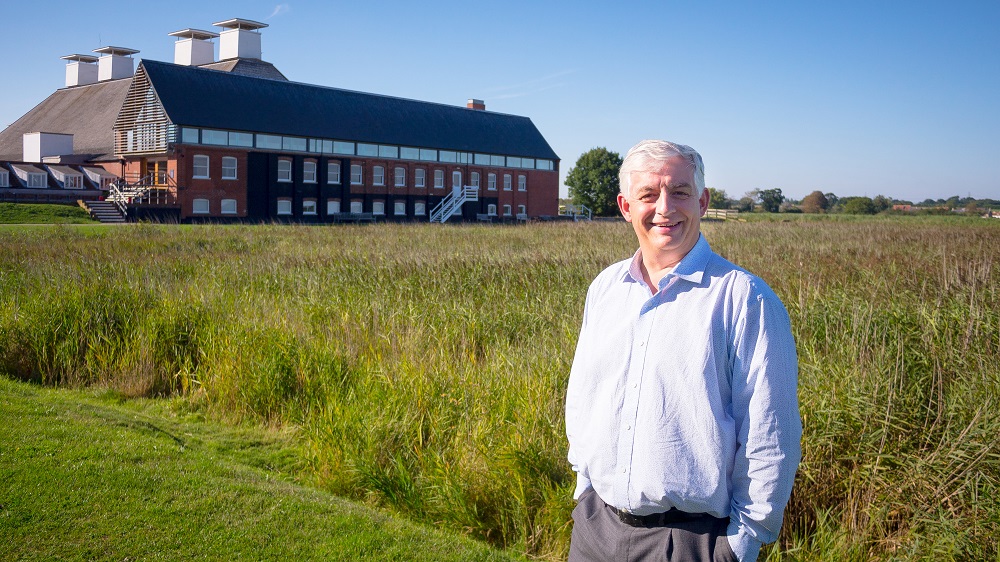 My daily drive to work at the Maltings [Roger Wright at Snape pictured above] always passes by the track which for me, and countless others, led to the special place which was Olly's home. The place where so many visitors, mostly composers and performers, benefited from his remarkable knowledge and wise counsel. We sat, usually at his desk or in a comfy chair opposite his sofa and recumbent frame, and dipped into his vast collection of scores, recordings, and films, as we studied, listened, giggled and gossiped.
It was his knowledge, coupled with his uncanny sense of what worked best for him which produced, with his fine ear, a unique series of recordings and extraordinary programming instinct which made his concerts so special, always conducted with precision and flair.
I knew Olly for 40 years and he was a regular part of my working life. Generosity to his younger colleagues was immediately evident from our first meetings when I worked at the British Music information Centre and he agreed to speak and subsequently mentor an eager schoolboy called Julian Anderson.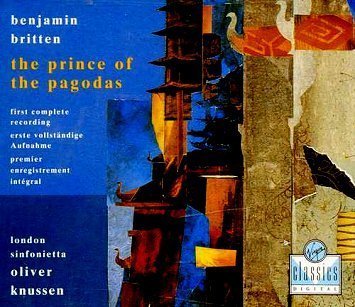 At the BBC Symphony Orchestra, the Cleveland Orchestra, his Deutsche Grammophon recordings and then at Radio 3 and the BBC Proms he was a constant and inspiring presence, and I hope that at Aldeburgh his work will continue to inspire others as we pay tribute to him throughout the festival this year.
His musical legacy of his jewel-like compositions and unparalleled recordings (try his late Stravinsky, Britten and Mussorgsky for starters) is enormous – but so too is the incalculable impact of his deep musicianship on his colleagues and friends. His generosity towards them spoke volumes as did his constant reminder of the importance of the joy that new musical discoveries can offer. In a world of diminishing attention spans, his challenge to us all to remain curious lives on.
Oliver Knussen - born 12 June 1952, died 8 July 2018 - is featured composer at this year's Aldeburgh Festival. Roger Wright, former Head of Classical Music at the BBC, Controller of Radio 3 and Director of the BBC Proms, is the Chief Executive of Snape Maltings/Aldeburgh Music
His was a truly international world - a unique communication network of friends and colleagues in person, online and mostly on the phone
Explore topics
Share this article