John Tavener, Bridgewater Hall, Manchester |

reviews, news & interviews
John Tavener, Bridgewater Hall, Manchester
John Tavener, Bridgewater Hall, Manchester
Three MIF world premieres from John Tavener make use of Mozart, Tolstoy and the local community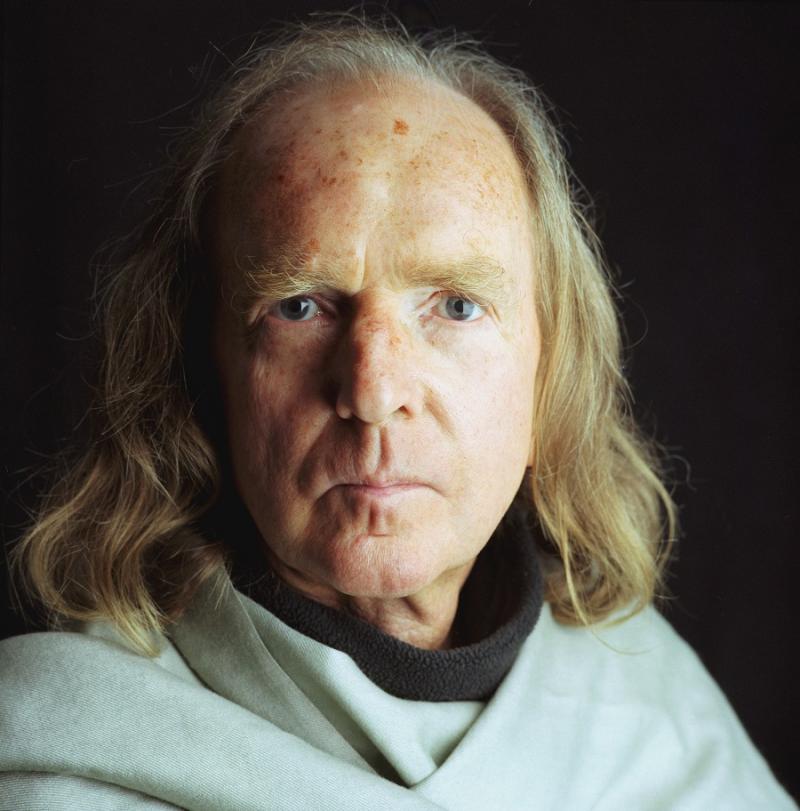 Sacred voice: Sir John Tavener
It was an inspired Manchester International Festival initiative to devote a concert to the work of Sir John Tavener as he approaches his 70th birthday. Not only that, but the programme featured three world premieres, including a choral piece specially commissioned for the MIF Sacred Voices, made up of 70 women from all faiths and none. Leading it all with the BBC Philharmonic was conductor Tecwyn Evans.
The starting point was the first performance of "Love Duet", written as the central "still point" of Tavener's pantomime The Play of Krishna. Inspired by The Magic Flute, where Papageno and Papagena sing each other's name, here we have Krishna and Radha repeatedly singing to each other to symbolise the union of the human soul with God. Over 20 minutes, their duo's love is played out against a dramatic musical backdrop, from melodious sweeping strings to hefty brass and percussion. It was a haunting hauntingly sung by tenor John Mark Ainsley and soprano Elin Manahan Thomas (pictured right).
That was an arresting curtain-raiser to Mahámátar, in which Tavener's choral music provides the soundtrack to The Pilgrimage, a 20-minute film directed by Werner Herzog. Its grainy, jumpy monochrome features touching images of pilgrims on their way to holy places in Guadaloupe, Russia and elsewhere. We see weary women carrying children and crucifixes, people processing on their knees, the severely handicapped being helped to go forward. Tavener provides an atmospheric accompaniment, using the MIF Sacred Voices and the extraordinary voice of Abida Parveen, the Sufi singer guesting after her own acclaimed one-woman show here the previous evening.
Next came the specially commissioned piece for the choir alone – If Ye Love Me – which starts and ends with the words "Love one another as I have loved you". The fact that it was sung with feeling by the large amateur choir somehow helped to make it sound all the more authentic, the voice of local people across all faiths.
It is impossible to categorise Tavener as he ceaselessly explores meaningful and penetrating sounds. For instance, his work In Alium was inspired by what he calls "A somewhat surrealist memory of childhood with Sunday School hymns and childhood prayers". It features a very high solo soprano singing (in French) with her pre-recorded self in a canon of up to 24 parts, as well as pre-recorded children's voices. Elin Manahan Thomas met the considerable demands confidently. The text is from poetry by Charles Péguy: "Hope is a little girl of no importance who came into the world on Christmas Day last year." Add in sound effects from loud organ, gong and tubular bells and it really does become a surreal cacophony.
The third world premiere was inspired by Tolstoy's great story, The Death of Ivan Ilyich. Tavener calls it "a monodrama for bass-baritone, solo cello, two trombones, percussion and strings". It's a piece consumed with the thoughts and pain of a dying man, but ends with him seeing the light. It was delivered with real intensity by Jonathan Lemalu, spiritedly accompanied by cellist Steven Isserlis (pictured above left by Kevin Davis), the composer's renowned associate. A picturesque and disturbing piece of 30 minutes, it opens broodingly with lower strings and trombone, bringing in percussion before rising in highly agitated strings. Shattering climaxes subside into reflective phases as a man on his death-bed copes with troubled thoughts and extreme pain.
The composer was on hand to hear this tribute and hobble onstage to receive the cheers of the audience. The foregoing concert was an exhilarating and illuminating Tavener trail – just the sort of event the MIF can bring off while also involving the community.
It is impossible to categorise Tavener as he ceaselessly explores meaningful and penetrating sounds
rating
Explore topics
Share this article