Facade Ensemble, Collins Rice, St Margaret Pattens Church review - meditation and reflection |

reviews, news & interviews
Facade Ensemble, Collins Rice, St Margaret Pattens Church review - meditation and reflection
Facade Ensemble, Collins Rice, St Margaret Pattens Church review - meditation and reflection
Experimental classics create space for quiet contemplation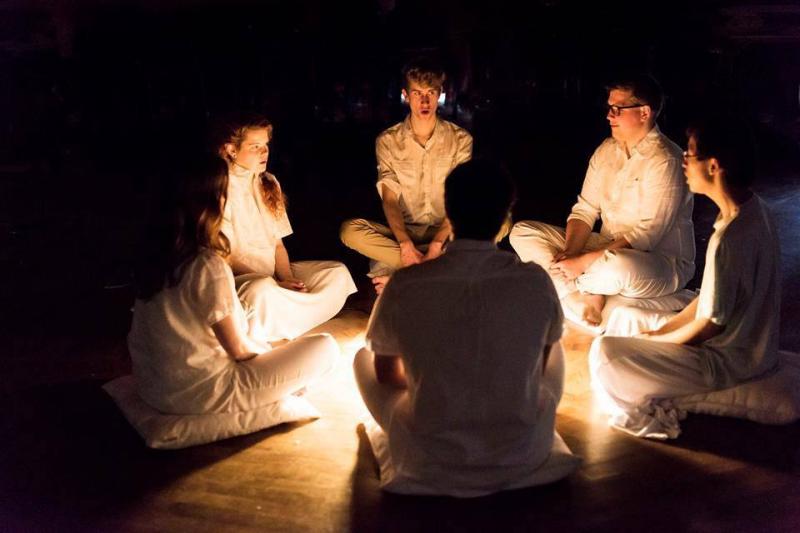 The Facade Ensemble perform Stockhausen's Stimmung in a previous tour
The Facade Ensemble is an interesting chamber group of young players dedicated to exploring 20th repertoire, in this case John Cage, Arvo Pärt and Gavin Bryars, who celebrates his 80th birthday this year. The programme, put together by founder and conductor Benedict Collins Rice was contemplative in tone, and an interesting opportunity to hear these experimental and minimal works in a pared-down scoring.
I had not come across John Cage as a choral composer until this year, when I reviewed the Latvian Radio Choir's disc for theartsdesk. It is, unsurprisingly, not like most other choral music – but it is really striking. Here we heard parts of his Hymns and Variations (1979), where he takes his eraser to a hymn by the 18th century American composer William Billings. We heard the Billings in full first (and again at the end): it is strange and harmonically awkward and it is easy to see the appeal for Cage. What he does is to pick out notes across the parts in a slow-motion hocket, thinning the texture right out, leaving a bare and hieratic procession.
The six players – three vocalists and three instrumentalists – captured the ritual aspect without it being cold. The singers, Ana Beard Fernández, Lotte Betts-Dean (pictured right) and William Searle, were razor-sharp in hitting their isolated notes, their consonants pure, and Betts-Dean in particular putting little surges through some notes that really brought them to life.
The scoring of the whole concert was dictated by Arvo Pärt's Stabat Mater, which adds a violin, viola and cello to the three voices. This time last year I heard his Passio, in which Pärt's slow tread and self-restraint makes something magical. I was considerably less taken with the Stabat Mater, which is both more varied and yet somehow less interesting. The best bits were the beginning and end. Julian Azkoul's fragile, vibrato-less opening was captivating, as was the slow descent through their ranges from the singers. Cellist Ghislaine Sara McMullin injected intensity into her lines and violist Henrietta Hill balanced the string group nicely. Ana Beard Fernández found a statuesque quality to her sound, while the passion came from tenor William Searle. I didn't love the piece, but the performance couldn't be faulted.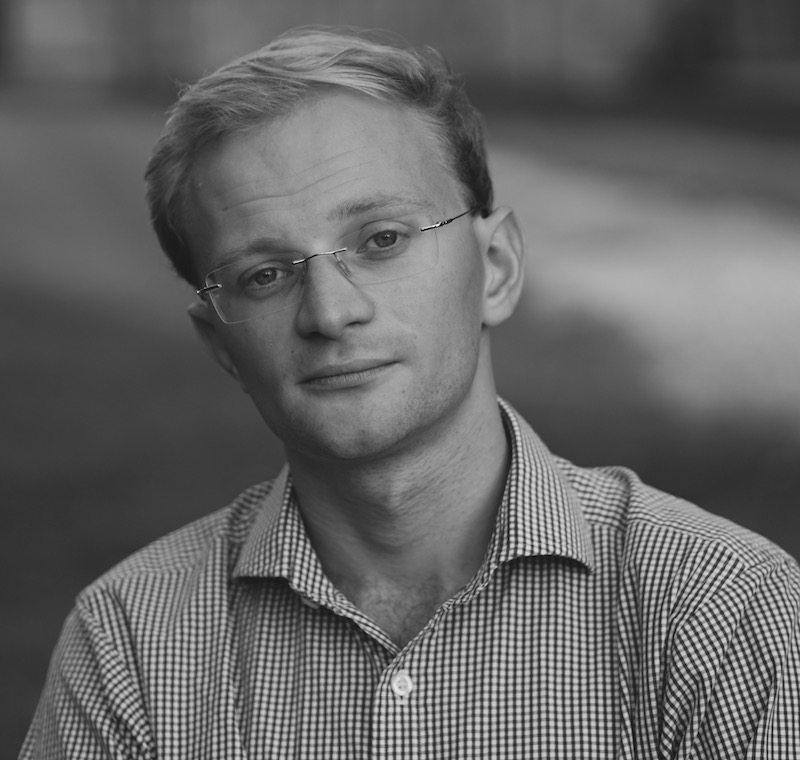 Gavin Bryars's Jesus' Blood Never Failed Me Yet (1971) is his best-known piece, but I've never heard it done with such a small ensemble, or with singers, both of which things make it into quite a different piece. A tape loop of a homeless man in 1970s London is gradually joined by a chordal backing. In an orchestral performance, the richness of the instrumental texture and Bryars's lush harmony eventually come to submerge the voice. But here, the six players, plus Collins Rice (pictured above) on piano and a group of guest volunteer singers, offer a contrasting experience: they are singing with the man, never more than accompaniment. It foregrounds the "soloist", and being in a church also pointed up the simple statement of faith in the words, which can get lost in a concert-hall setting.
As the singers go from wordless aahs to echoing some words, as the keyboard joins in decoration, as the players' parts slowly elaborate, there is an undoubted weight added to the poignancy. I would have welcomed more bottom end – a double bass would have been perfect – but this was a tender reading which found new things in a classic piece.
The six performers captured the ritual aspect without it being cold, the singers razor-sharp in hitting their isolated notes
rating
Share this article