Devieilhe, Tharaud, Wigmore Hall review - French soprano attracts young audience |

reviews, news & interviews
Devieilhe, Tharaud, Wigmore Hall review - French soprano attracts young audience
Devieilhe, Tharaud, Wigmore Hall review - French soprano attracts young audience
Debussy brings joy...and disappointment
Monday, 13 September 2021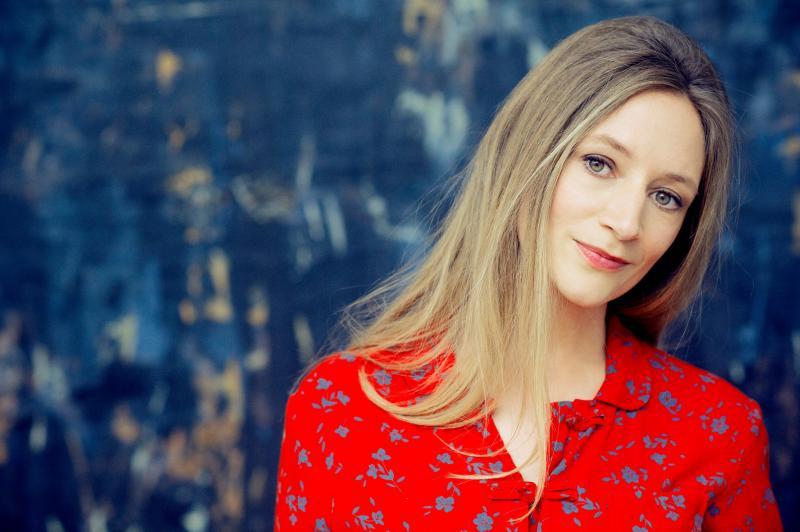 Sabine Devieilhe
Soprano Sabine Devieilhe (pronounced Devielle) and pianist Alexandre Tharaud are both well on their way to becoming "Monuments Nationaux" in France.
When their most recent album
Chanson d'Amour
(Erato/Warner) was launched in September 2020 – the title is a nod to Fauré rather than Manhattan Transfer – the radio station France-Musique more or less cleared its schedule for an entire day, with no fewer than half a dozen separate programmes to mark the release.
The appeal of Devieilhe's singing is instantly understandable. She graduated with flying colours from the Paris Conservatoire in 2011, and her first album, of Rameau, won several major awards. Theartsdesk reviewer of her UK debut, at Glyndebourne in 2015, as Fire and The Nightingale in Ravel's L'Enfant et les Sortilèges described her cannily as "perfectly stratospheric", and she has indeed remarked that what people were initially drawn to in her singing was its "instrumental quality" and what she describes as the "légèreté d'accroche" in her voice. With Devieilhe, lyricism, wonderful control and agility, and unbelievably clean intonation are absolute givens, and they often influence the choice of repertoire.
Thus, in the ten songs from Debussy which formed the backbone of the Wigmore Hall programme, the choices veered towards the early compositions, written when the composer was in thrall to the soprano Marie Vasnier. So the first half began with "Nuit d'Étoiles", Debussy's first published song from 1880, and ended with the last of the songs written for Vasnier, the complex "Apparition", a Mallarmé setting from 1884. Debussy marks the hushed ending of "Apparition", "et en allant toujours se perdant" (keeping on losing oneself as one goes). The hushed evocation the scented falling stars was magical, and Deveilhe's ethereal held high B flat was unforgettable.
Debussy also brought, for me, the biggest disappointment of the evening. Alexandre Tharaud (pictured below with Devieilhe by Jean-Baptiste Millot) has arranged Prélude à l'après-midi d'un faune for solo piano. He has published this arrangement (with Les Editions Henry Lemoine) and it appears on Le Poète du Piano, one of his twenty recordings for Erato. I have heard Tharaud in other contexts where he shines more brightly, notably an evening dedicated to the singer-songwriter Barbara where he was music director/ pianist/ second actor in a two-hander with Juliette Binoche at the Philharmonie. I came away from his reading of Faune with the impression that there are plenty of other pianists who would search out and find more of the tingle of anticipation and more colours in this piece.
The Wigmore has such a glorious history with French song in general and Debussy in particular. In the basement corridor is a framed handbill from 1928 for a gala to mark the tenth anniversary of the composer's death, with the soprano Ninon Vallin singing. Vallin's recordings are a reminder that the tradition in this repertoire is to give every word – and there are always a lot of them – its full meaning and value, whereas for Devieilhe it was the cello first, and then the voice. It is interesting that Deveilhe has recently taken the very wordy Poulenc's La Courte Paille into her repertoire. The best of these was her impassioned interpretation of the last song, "Lune d'Avril", a reminder that she has performed Constance in the Dialogues of the Carmelites.
We also heard Ravel's Cinq mélodies populaires grecques. Whereas Devieilhe employed some overt stage-setting – a hand on hip for "Quel Galant m'est incomparable", and singing both the beginning and the end of "Chanson des cueilleuses de lentisques" into the lid of the piano to gain the advantage of the resonance – the overall impression was one of dream and detachment rather than directness or earthiness.
One genuine surprise was how young many of the Wigmore Hall audience for this concert were. Mainly because of its policy of free streaming – and also the reduced-price ticket scheme for under-35's – a whole new young audience has been drawn to the hall (the older core audience still seems to be more reticent) and as the evening progressed people, started to show their appreciation more vociferously.
Their first audible cheers came after a section of relatively unknown songs by the composer Louis Beydts who is mainly known for the two dozen film scores he wrote in the interwar period. His Chansons d'Oiseaux to poems by Paul Fort were first performed in 1950. They are somewhat formulaic, with each of the four of them ending up predictably with a crowd-pleasing head-voice escapade. They suit Devieilhe to a T.
Devieilhe is unbeatable at what she does best: her encores were operatic extracts: the "Fire" music from L'Enfant et les Sortilèges in memory of her first UK appearance, and "Viens, hymen" from Rameau's Les Indes Galantes... because of the (contested) assertion that Rameau is the father of French music. Both the encores were cheered to the roof.
With Devieilhe, lyricism, wonderful control and agility, and unbelievably clean intonation are absolute givens
rating
Explore topics
Share this article