Crowe, La Nuova Musica, Bates, St John's Smith Square |

reviews, news & interviews
Crowe, La Nuova Musica, Bates, St John's Smith Square
Crowe, La Nuova Musica, Bates, St John's Smith Square
Pure ecstasy from one of the world's most stylish lyric sopranos
Tuesday, 20 December 2016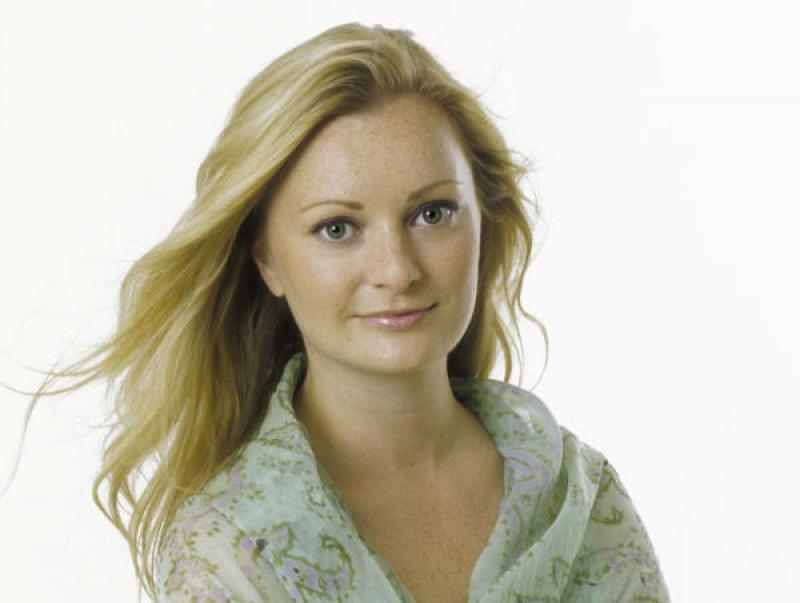 Lucy Crowe: irresistible stage presence
Five seconds of cadenza in Mozart's Exsultate Jubilate would be enough to tell you that there's no more magical stylist among sopranos than Lucy Crowe. In an evening of Allelujas, Glorias and heartfelt Amens beautifully modulated by director of sprightly La Nuova Musica David Bates - henceforth David Peter Bates - hers was the central spot, and you wanted it to go on for ever.
Even as much as she gave - five consecutive movements in Bach's Cantata Jauchzet Gott for soloist, trumpet (the brilliant David Blackadder) and string/continuo ensemble before the interval, four in the Mozart after it - might have killed a lesser singer. But Lucy Crowe still keeps the coloratura light and seemingly effortless, despite knowing how to inject weight and extra radiance when the silvery voice needs it. There's far more colour here than you might expect from an ostensibly light lyric.
Her stage presence is irresistible - even if she was a touch more score-bound in the Bach - and the singular vibrato which is so much part of her vocal personality came into play during stretches like Bach's Chorale "Sei Lob und Preis mit Ehren", where Crowe was the radiant centre while two violins and cello held an angelic conversation around her, and the pure opera aria at the core of "Exsultate, jubilate".
When it comes to holding an audience, the soloists who stepped out of the eight-strong La Nuova Musica chorus could have learnt a thing or two: look happy, you're announcing good news! But while the awkward depths of the first aria in Bach's Nun komm, der Heiden Heiland posed some problems for light tenor Simon Wall - it's really baritonal in register - Augusta Herbert had far more vocal personality and strength than her three soprano counterparts from the Monteverdi Choir in the previous Monday's Bach. The novelty in this early Weimar cantata - BWV1, no less - is the celestial pizzicato door-knocking to illustrate the bass's recitative.
Admirable continuity here from Bates (pictured right), whose gestures are a bit more restrained than they used to be, but always make a point you actually hear in the playing. Which was super-refined from first violins sounding as one, the two cellos and bass splendidly resonant in St John's, the oboes and horns added for the later 18th century works cutting characterfully through the textures (a moment when first oboist Leo Duarte duetted with Crowe in the Mozart brought smiles all round).
Haydn's blessedly brief Missa Sancti Nicolai rounded off a light-filled evening. There isn't a lot of individuality beyond the rococo church cliches here - only the "Amens" of the Gloria, perhaps, and the affirmative unity of voices against more elaborate instrumental writing in the Sanctus - but the brevity is a joy in itself, and the buoyant flow of movements, a Bates speciality, kept us on our toes. The gentle icing on the cake was the team's Bach-chorale contribution to an admirable Facebook project, Carols for Cancer. If they'd been able to follow the German model and produce a CD of the entire concert, I'd have bought one on the way out.
Lucy Crowe was the radiant centre while two violins and cello held an angelic conversation around her
rating
Share this article