Classical CDs Weekly: Prokofiev, Schubert, Zemlinsky |

reviews, news & interviews
Classical CDs Weekly: Prokofiev, Schubert, Zemlinsky
Classical CDs Weekly: Prokofiev, Schubert, Zemlinsky
Blistering piano concertos, emotionally draining chamber music and a pair of late-romantic symphonies
The Pavel Haas Quartet take a well-earned break
Prokofiev: Piano Concertos 1-5 Jean-Efflam Bavouzet, BBC Philharmonic/Gianandrea Noseda (Chandos)

Two of Prokofiev's five piano concertos are so well-embedded in the repertoire that they tend to dwarf the other three. So it's great to have the whole lot squeezed comfortably onto a pair of discs. I've long enjoyed Ashkenazy's 1970s accounts, accompanied by a beefy LSO under André Previn. Jean-Efflam Bavouzet's playing is rather different; he realises that there's more to Prokofiev than pure brawn. Not that these performances are lightweight in any sense – the remorseless cadenza in the first movement of No. 2 is rightly gruelling here. Such a wonderful, theatrical moment, the orchestra's muscular lower brass almost drowning out the soloist. But we'll get back to 2 and 3 later. Turn to the second disc, and dive into the seldom-heard 4th concerto for left-hand only. This was commissioned by an ungrateful Paul Wittgenstein. He never actually performed it, telling a disappointed Prokofiev that he didn't understand the music; Prokofiev's plans to rework it for both hands were never realised. Bavouzet's reading is the best I've heard – sparky in the brittle moments, finding unexpected depths in the second movement's Andante. The finale hangs together well, and that tiny coda, abruptly condensing the first movement's material into 90 seconds, is brilliantly realised. Bavouzet is just as persuasive in No 5. This is an occasionally baffling work, but his reading will make you smile.
Gianandrea Noseda's nimble BBC Philharmonic are well-matched partners – not as sumptuous as some rivals, but rhythmically alert. Muted strings catch to perfection the noirish swoon of No. 1's slow movement, and the brassy big tune is all the more potent for never lingering. No. 2's Scherzo and Finale are breathtaking. No. 3 is light-footed, witty and propulsive. All concerned sound as if they're enjoying themselves. Comprehensive notes from Prokofiev expert David Nice too, and good Chandos sonics.


Schubert: String Quartet No. 14, String Quintet in C Pavel Haas Quartet (plus Danjulo Ishizaka, cello) (Supraphon)
Franz Schubert was familiar with the work of 18th century poet and composer Christian Friedrich Daniel Schubart's 1806 Reflections on an Aesthetics of Music, which includes an entertaining rundown of the characteristics of different musical keys. Schubert's Death and the Maiden quartet is in D minor – then an unusual choice for a chamber piece. Schubart associated it with "melancholy womanliness", one in which "the spleen and humours brood". Not very promising, though at least Schubert didn't opt for F Minor, a tonality redolent of "deep depression, funereal lament, groans of misery and longing for the grave". This quartet is a big-boned, uncompromising work, containing many moments when the music almost buckles under its own expressive weight. You really feel the pain in this bold performance, the impact heightened by a close recorded balance. The Pavel Haas Quartet's cellist Peter Jarůšek's is one of this group's greatest assets, anchoring every grinding chord with dark weight and closing Schubert's first movement with a weary shrug. Equally good is the Presto's shadowy opening, and the quartet's final chords sound like a heavy door slamming shut.
And we've a generous coupling; an emotionally generous reading of Schubert's vast C major Quintet. Adding a second cello makes the sonorities richer still, and the Haas Quartet tread with some skill a fine line between intimacy and extravagance. This is a brilliantly assertive, large-scale reading. But these players always know when to step back; the Adagio's more ethereal strains are painted with heartbreaking poignancy. The Allegretto's final bars are overwhelming, outright triumph undermined by that snarling semitone. Glorious, thought-provoking music. I can't think of many more productive ways of spending 54 minutes.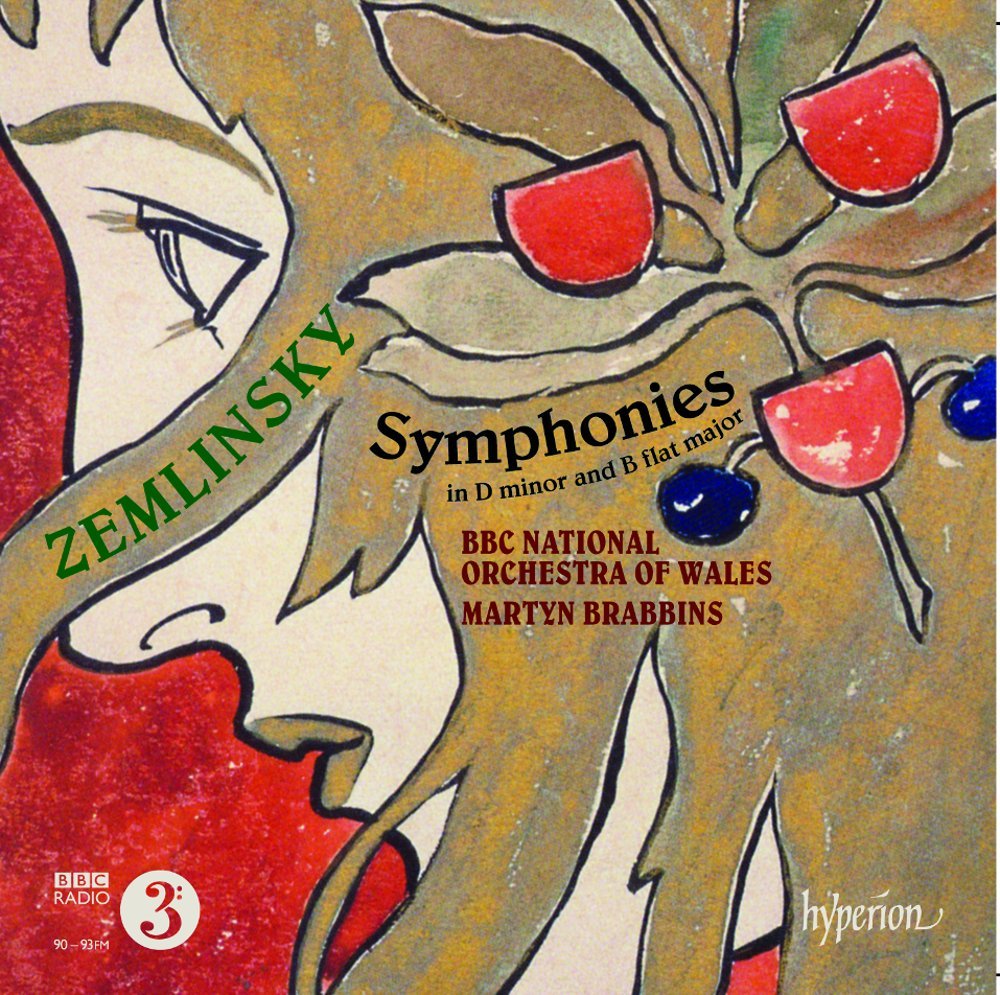 Zemlinsky: The Symphonies BBC National Orchestra of Wales/Martyn Brabbins (Hyperion)
As a young composer, Alexander Zemlinsky was supported by the ageing Brahms. He became a friend of Schoenberg and was, for a time, the composition teacher and unlikely lover of the young Alma Schindler, who then went on to marry Mahler. He's a fascinating transitional figure. Several of his works have a toehold in the repertoire, notably the gorgeous Lyric Symphony which owes a huge debt to Mahler's Das Lied von der Erde. Zemlinsky's two orchestral symphonies are from his student days, but they're hugely assured, enjoyable pieces, filling in the gaps between Brahms, Strauss and Mahler. Brahms was in the audience for the premiere of the 1892 Symphony in D minor. You feel that he would have been impressed; Zemlinsky's dark orchestral colours suggest the older composer without ever sounding like too obvious a tribute, and the first movement has a confident sense of purpose and plenty of forward motion. The slow movement recalls both Dvořák and Bruckner, and if the finale's blazing D major conclusion doesn't quite feel hard-earned, it's brilliantly scored.
More impressive is the 1897 Symphony in Bb. The descending horn call at the start is such a simple yet memorable idea – nostalgic, bucolic, bidding farewell to a musical culture and tradition already on the wane. The ensuing Allegro has infectious swagger, the Scherzando has Mahlerian bounce and the Adagio is marvellous. Zemlinsky alludes to the passacaglia of Brahms 4 in his finale. As with the earlier work, the dramatic major key coda sounds as if it's been clumsily bolted on as an afterthought, but it provides plenty of uplift. Hyperion's sound is glowing – one of the richest recordings they've issued. Martyn Brabbins's BBC Welsh players raise the roof in the noisier climaxes, and the notes are excellent. Lovely sleeve art too.
The music almost buckles under its own expressive weight
Share this article