Classical CDs Weekly: Peter Eötvös, London Conchord Ensemble, Kate Lindsey |

reviews, news & interviews
Classical CDs Weekly: Peter Eötvös, London Conchord Ensemble, Kate Lindsey
Classical CDs Weekly: Peter Eötvös, London Conchord Ensemble, Kate Lindsey
Viennese chamber music, Hungarian opera and smouldering songs from composers in exile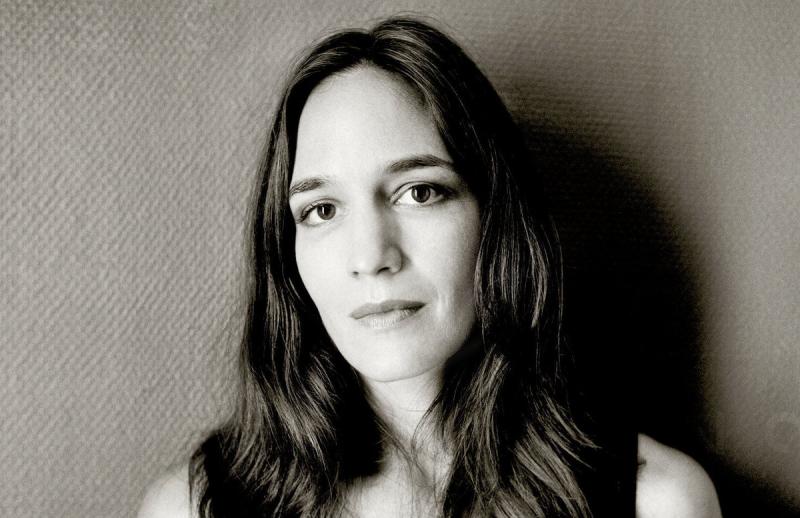 Smoky tones: mezzo-soprano Kate Lindsey
Péter Eötvös: Paradise Reloaded (Lilith) Soloists, Hungarian Radio Symphony Orchestra/Gregory Vajda (BMC)
Experiencing new operas on disc without seeing them performed means that any judgements have to be based on the music alone. Péter Eötvös's Paradise Reloaded (Lilith) worked for me, largely because the score is consistently entertaining. This is a reworking of an earlier Eötvös opera, The Tragedy of the Devil. Playwright and librettist Albert Ostermaier shifted the focus away from Lucifer to Lilith, Adam's first wife; the opera examines what might have happened if she, instead of Eve, were to be seen as the ancestress of mankind. Ostermaier's Lilith represents free will, contrasting with Eve's purity and femininity. Or so reads the spare synopsis in the liner notes, the problem with this release being that the libretto isn't translated. I managed to find more plot details courtesy of Google but still needed constant recourse to a German dictionary. Still, there's much to enjoy even when baffled. I was floored by the musical depiction of the Fall in Scene 2, where three angels sing a Bach chorale under piercing string harmonics, and Eve's fearless vocal acrobatics collapse into coughing after she's taken a bite of the apple.
Eötvös writes beautifully for female voices, and the most alluring moments are those given to soprano Rebecca Nelsen's Eva and Annette Schönmüller's Lilith respectively. Eric Stoklossa's pure-toned, naïve Adam can't really compete. Holger Falk's Lucifer is an appealing thug, his best scenes soundtracked by rumbling timpani and brass glissandi. There's a remarkable quartet near the opera's coda, before all ends with an exquisite monologue from Lilith. There's so much beauty in Eötvös's score: it's compelling as a piece of abstract vocal music. But please can BMC put an English libretto on their website? This is a studio recording, so we get an immaculate performance, free of bumps, coughs and splits. The packaging, as is usual from this source, is appealing. And the notes also tell us that Albert Ostermaier is the goalie in the German authors' football team.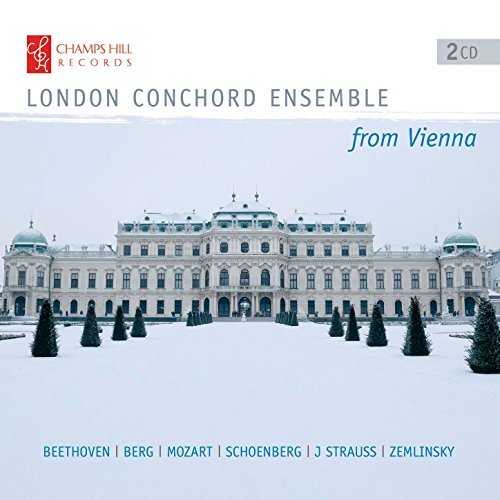 London Conchord Ensemble: From Vienna – Music by Beethoven, Berg, Mozart, Schoenberg, J Strauss and Zemlinsky (Champs Hill)
There's an assortment of riches here: two generously filled discs of Viennese chamber music, from Mozart to Schoenberg. You can indulge yourself and digest the lot in one sitting, or consume in smaller chunks. I've done the former several times and was never struck down with musical indigestion. All the performances are good, with some among the best available. Like this account of Mozart's Quintet for Piano and Winds, the four wind soloists beautifully supported by pianist Julian Milford. This is effervescent music-making: pass through the poised slow introduction into the first movement's Allegro moderato and be dazzled at the polished joy of the playing, oboist Emily Pailthorpe a stand-out. Milford is the one constant across the discs, and he's just as sensitive in the Kegelstatt clarinet trio, clarinettist Maximiliano Martin's honeyed tones mingling with Rachel Roberts on viola. Beethoven's youthful Op. 16 Quintet isn't quite on the same level, but you'll struggle to find a more engaging reading.
It's not such a big jump from here to Schoenberg's Kammersymphonie No. 1, an exuberant tonal work, heard here in Webern's quintet arrangement. Which is perfectly fine, but this "symphony of fifteen" really has to be heard in its original form; Schoenberg's frenzied coda really needs a pair of raucous horns to achieve maximum impact. Subtler is Berg's own violin, clarinet and piano transcription of the slow movement of his Chamber Concerto, and there's an attractive trio for clarinet, cello and piano by Zemlinsky. Plus there's Schoenberg's appealing septet arrangement of Johann Strauss's Emperor Waltz, dispatched with style and elegance. Richly recorded and abundantly annotated, this is a superb collection.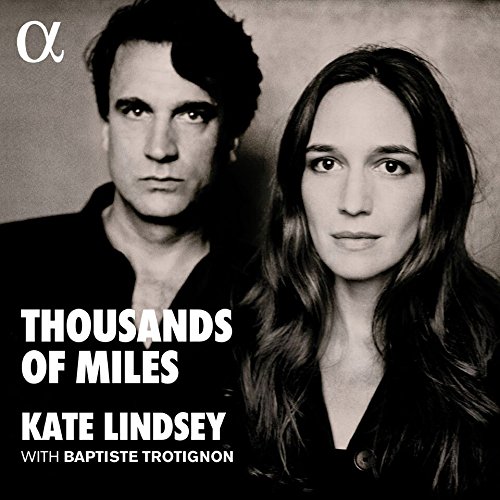 Thousands of Miles Kate Lindsey (mezzo-soprano), Baptiste Trotignon (piano) (Alpha)
This is essentially a Kurt Weill song anthology, supplemented with snippets by Alma Mahler, Korngold and Zemlinsky – each of them having begun composing in Europe before being exiled in the US. It's seriously impressive; mezzo Kate Lindsey's honeyed, smoky tones allowing her to inhabit Weill's idiom with utter ease. And it's an inspired choice to have her accompanied just by jazz pianist Baptiste Trotignon, whose idiomatic, melodically faithful arrangements are sheer perfection. Lindsey isn't a jazz singer, and Trotignon understands that. It's as if we're hearing these songs in rich, velvety monochrome. Weill's setting of Brecht's "Nanna's Lied" isn't as potent as that by Hanns Eisler, but it's wonderfully sung, and Lindsey's account of "Pirate Jenny" is excellent. Better still are a selection of unfamiliar numbers from Weill's Broadway years, several of them familiar from a 1960s Lotte Lenya LP. "Thousands of Miles" and "Big Mole" from the musical Lost in the Stars are remarkable, and a pair of numbers from Street Scene dazzle: Trotignon is magnetic in "Lonely House"'s doomy opening, which soon melts into one of Weill's greatest tunes.
Alma Mahler's "Die stille Stadt" carries a huge emotional charge, and Korngold's "Schneeglöckchen" is a find, the titular snowdrops blooming too early before they're flattened by the cold. My personal favourite is Zemlinsky's "Und hat der Tag all seine Qual", a song with a killer melody and a glorious piano part, nicely played by Trotignon. Exceptionally good - my favourite vocal recital of the year so far.
We're hearing these songs in rich, velvety monochrome
Explore topics
Share this article