Classical CDs Weekly: Mia Brentano, Wim Henderickx, Saint-Saëns |

reviews, news & interviews
Classical CDs Weekly: Mia Brentano, Wim Henderickx, Saint-Saëns
Classical CDs Weekly: Mia Brentano, Wim Henderickx, Saint-Saëns
Flemish and German contemporary music, plus three French piano concertos
Saturday, 19 January 2019
Unsentimental nostalgia from Wim Henderickx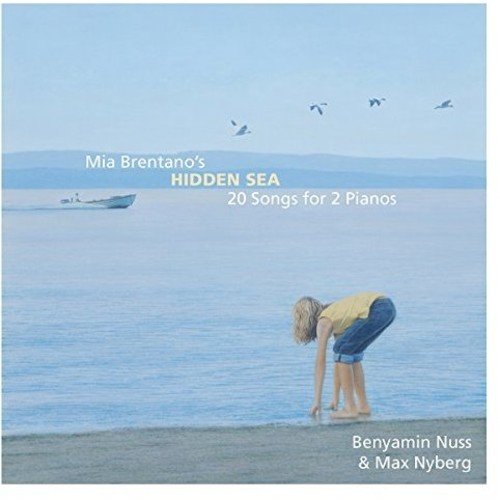 Mia Brentano's Hidden Sea – 20 Songs for 2 Pianos Benyamin Nuss & Max Nyberg (pianos) (Mons Records)
Hiddensee is a car-free German island in the Baltic Sea. It's mentioned as one possible inspiration for the pieces on this beguiling disc; this music exists in its own prelapsarian world. There are allusions to Gershwin and, allegedly, Barbra Streisand, though the popular influences are treated in sophisticated ways. These pieces also sound incredibly difficult to play, Brentano suggesting that these songs without words need classically trained pianists to do them justice. "Early Birds" is a case in point, an ineffably Gallic-sounding etude with some fiendish treble writing. Wonderfully performed by Benyamin Nuss and Max Nyberg, this disc cries out to be consumed via decent speakers or headphones, allowing one to register how Brentano divvies up the various musical elements between left and right pianos.
The highlights are many. "Slapstick" bounds along nicely, and the tiny nocturne "Wherever You Are" feels much bigger than its 66-second duration might suggest. Cellist Asja Valcic adds a touch of garnish to several tracks, the squelchy harmonies in "Misty Morning" hitting the spot. Why haven't we heard of Mia Brentano before? Hmm. Klaus Martin Kopitz's tricksy, evasive sleeve note raises more questions than it answers, and a spot of googling reveals that the Brentano is actually Kopitz, a German composer and musicologist. We've been had, in other words. Does this matter? Not at all, and anyone who's spent the last few weeks unsuccessfully dodging news bulletins and headlines could do worse than to tune out and wallow in a warm bath of Kopitz/Brentano. Four bonus improvisations by Nuss and Nyberg are thrown in.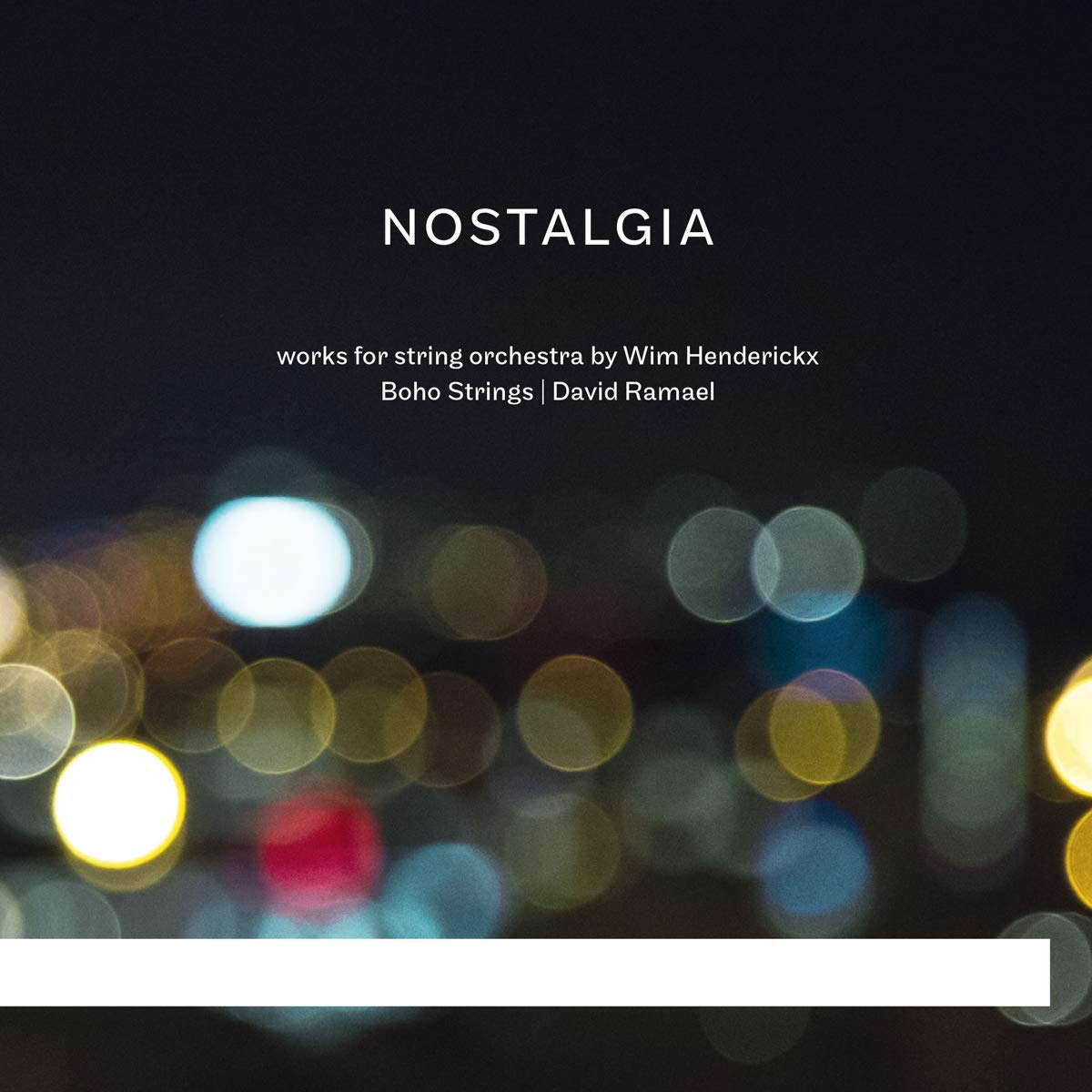 Nostalgia: Works for String Orchestra by Wim Henderickx Boho Strings/David Ramael (Antarctica Records)
The stamping, dissonant chords which kick off the first of Flemish composer Wim Henderickx's Four Pieces for Clarinet and String Orchestra can't help recalling Stravinsky, Bartók and Bernard Herrmann, though Henderickx's capricious twists and turns are very much his own. The recorded sound is overwhelming, in a good way. And a reminder that there's nothing so effective as a crack orchestral string section when it comes to presenting uncompromising repertoire. The works on this disc are all all reworkings of earlier music, and its tempting to think that they've found their definitive shape here. These Four Pieces have a weight and gravitas that's intoxicating, and it's hard to imagine the original quartet version having the same impact. The same goes for the expanded In Deep Silence III, each of its three movements "hovering on the edge of silence". A spectral quote from a Haydn quartet haunts each movement, appearing in full near the close. It's a spine-tingling moment.
The spare Two Nocturnes from 1994 was revised five years later as a work for flute and string orchestra. Makyo, for marimba and strings, is heard in its original form. Nostalgia was originally scored for seven Middle Eastern instruments, though Henderickx has consciously avoided using western strings to merely imitate. The results are ravishing, a nine-minute rhapsody for flute, clarinet, marimba and strings. Earlier discs of Henderickx's music left me slightly nonplussed. This one, however, is exceptionally good. Performances are magnificent, David Ramael's Boho Strings sounding stark and sumptuous by turns, and the three soloists impress.
Saint-Saëns: Piano Concertos 1, 2 and 4 Louis Lortie (piano), BBC Philharmonic/Edward Gardner (Chandos)
Saint-Saëns' five piano concertos are one of music's unsung treasures. They're all fun, and they fit snugly on a pair of CDs. There are scores of decent recordings: Stephen Hough's Hyperion set is excellent, and I've just been introduced to Jeanne-Marie Darré's scintillating 1950s cycle, Darré's pianistic sparks easily overcoming the slightly dim mono sound. Louis Lortie measures up nicely. Saint-Saëns' youthful Piano Concerto No. 1, written in 1858, has one of the most arresting openings to any concerto: echoing horn calls answered by tremolo strings, before the soloist begins to wake up. It's magical stuff, Saint-Saëns slyly reframing the horn call into a more conventional main theme. Lortie is superb, well-matched by Edward Gardner's lithe BBC Philharmonic. How can anyone not grin as the finale rattles to a close? More elusive is No. 4, a work more easily assimilated after reading Alfred Cortot's suggestion "to play the solo part like a role, to take inspiration from the atmosphere of each movement". You hear this in the brief "Allegro vivo", the plaintive wind theme answered by Lortie as if we're eavesdropping on a conversation.
Concerto No. 2 retains a toehold in the repertoire, and deservedly so. Given the choice between hearing a stodgy reading of Brahms 2 and this, I'd plump for the Saint-Saëns every time. Lortie and Gardiner give the concerto's po-faced, baroque opening plenty of weight. Reach the first movement's snarling close and it's as if things have turned very bleak indeed, but Saint-Saëns turns the tables and follows it with two catchy fast movements. Lortie excels in the final tarantella, Gardner's players accompanying with style. A real feel-good disc, in glowing sound.
This is one of the most arresting openings to any concerto
Explore topics
Share this article