Classical CDs Weekly: Mendelssohn, Shostakovich, Bernstein in Paris |

reviews, news & interviews
Classical CDs Weekly: Mendelssohn, Shostakovich, Bernstein in Paris
Classical CDs Weekly: Mendelssohn, Shostakovich, Bernstein in Paris
Three big box sets: romantic symphonies, Soviet string quartets and an American conductor visits Paris
Saturday, 05 January 2019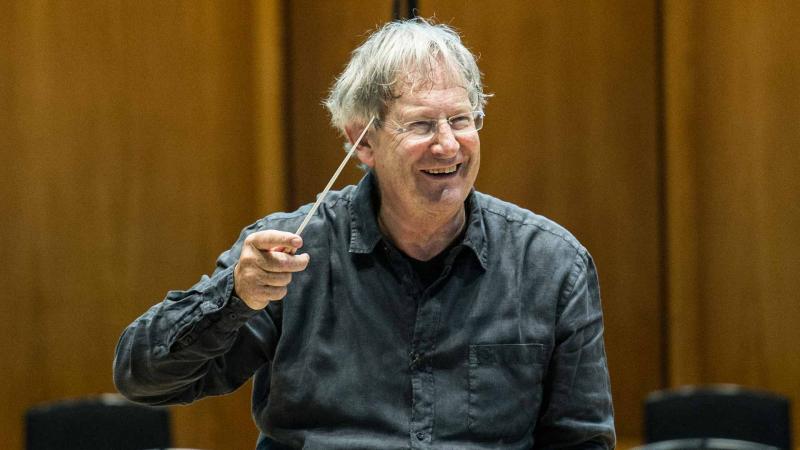 All smiles: Sir John Eliot Gardiner conducts Mendelssohn
Mendelssohn: Symphonies 1-5, Overtures, A Midsummer Night's Dream London Symphony Orchestra/Sir John Eliot Gardiner (LSO Live)
That Mendelssohn wrote five symphonies is widely known, though I'd wager that 99% of listeners only know 40% of them. Begin with the rarely-played Symphony No. 1, written when Mendelssohn was 14. Though his precocity is engaging rather than irritating; this is an impressive symphony on its own terms, and not purely because it was written by someone barely out of short trousers. The third movement sounds a little familiar, and then you discover that it's a revamped version of the Octet's scherzo, sounding equally fizzy in orchestral garb. Sir John Eiiot Gardiner lets us hear Mendelssohn's stormy original minuet too. It's very good, though no match for its replacement. Why is this music so seldom heard? The Scottish and Italian Symphonies retain toeholds in the professional repertoire, though you've probably got a better chance of hearing them played by amateurs. I've occasionally found Gardiner a little chilly on disc, the pursuit of technical brilliance achieved at the expense of ebullience. That's never a problem here: the smiles come thick and fast. Marvel at how well Gardiner's LSO slyly crank up the volume at the start of No. 3's scherzo, or stay on track during No. 4's devilishly fast tarantella. You'll fall in love with these pieces all over again, and the dryish Barbican acoustic works to the music's advantage.
Mendelssohn's Symphony No. 2 is a very different beast, a 65-minute hybrid of symphony and sacred cantata. The Monteverdi Choir's entry in the fourth movement is a real coup de théâtre, though much of what follows feels more dutiful than inspired. Wonderfully performed though, with excellent vocal soloists. More convincing is the similarly neglected No. 5 (actually Mendelssohn's second purely orchestral symphony), an endearing, solemn work full of chorales and weighty cadences. Gardiner throws in the four overtures (Ruy Blas and Calm Sea and Prosperous Voyage especially good) and the incidental music to A Midsummer Night's Dream, complete with narration. All directed with palpable love. A real bargain, with outstanding notes and a bonus Blu-ray audio disc.
Shostakovich: String Quartets 1-15, Piano Quintet Borodin Quartet (Decca)
That Elizabeth Wilson provides the concise, informative booklet essay for this release is a plus before you've even started listening. As is the fact that Decca programme the quartets chronologically, and throw in a bonus disc containing Shostakovich's magnificent Piano Quintet plus a selection of shorter quartet pieces. Previous incarnations of the Borodin Quartet have tackled this repertoire before, and their analogue Melodiya set (missing the last two quartets) sounds wonderful in its Chandos reissue. Does this new box set, taped between 2014 and 2017, withstand comparison? Definitely: you might quibble that the voltage is a notch or two lower, but these are intensely musical and emotionally involving performances. The artillery assault in the Eighth Quartet won't rattle your windows, but how refreshing to hear the percussive thuds as actual notes. Everyone knows that work, but there's so much more to explore here. Newcomers should start with the Sixth, a near-perfect blend of wit and melancholy, each section closing with the same bittersweet cadence. Or with No. 5, its powerful opening movement the Beethovenian allegro which Shostakovich complained of being unable to write in a symphony. There's little bluster or padding in these quartets, and anyone who's ever doubted this composer's technical abilities should listen and weep. At the peerless mash-up of mournful passacaglia and folk dance in No. 10, or at what Shostakovich does with a sinuous 12-note theme in the extraordinary 12th Quartet, its exultant final minutes totally devoid of irony.
No. 14's tender coda glows in the Borodins' hands, making the bleakness of the nihilistic 15th all the more gruelling. The bonuses are essential listening: we get the two early transcriptions plus the surviving opening movement of an aborted quartet in E flat. New to me were extracts from Shostakovich's score to the 1936 film Girlfriends, the players joined by Alexei Lubimov and trumpeter Sergei Nakariakov. They're fragments, but brilliant. And pianist Alexei Volodin is outstanding in the Piano Quintet: witness how well he matches the strings' delicacy in the lovely "Intermezzo". An exceptional release.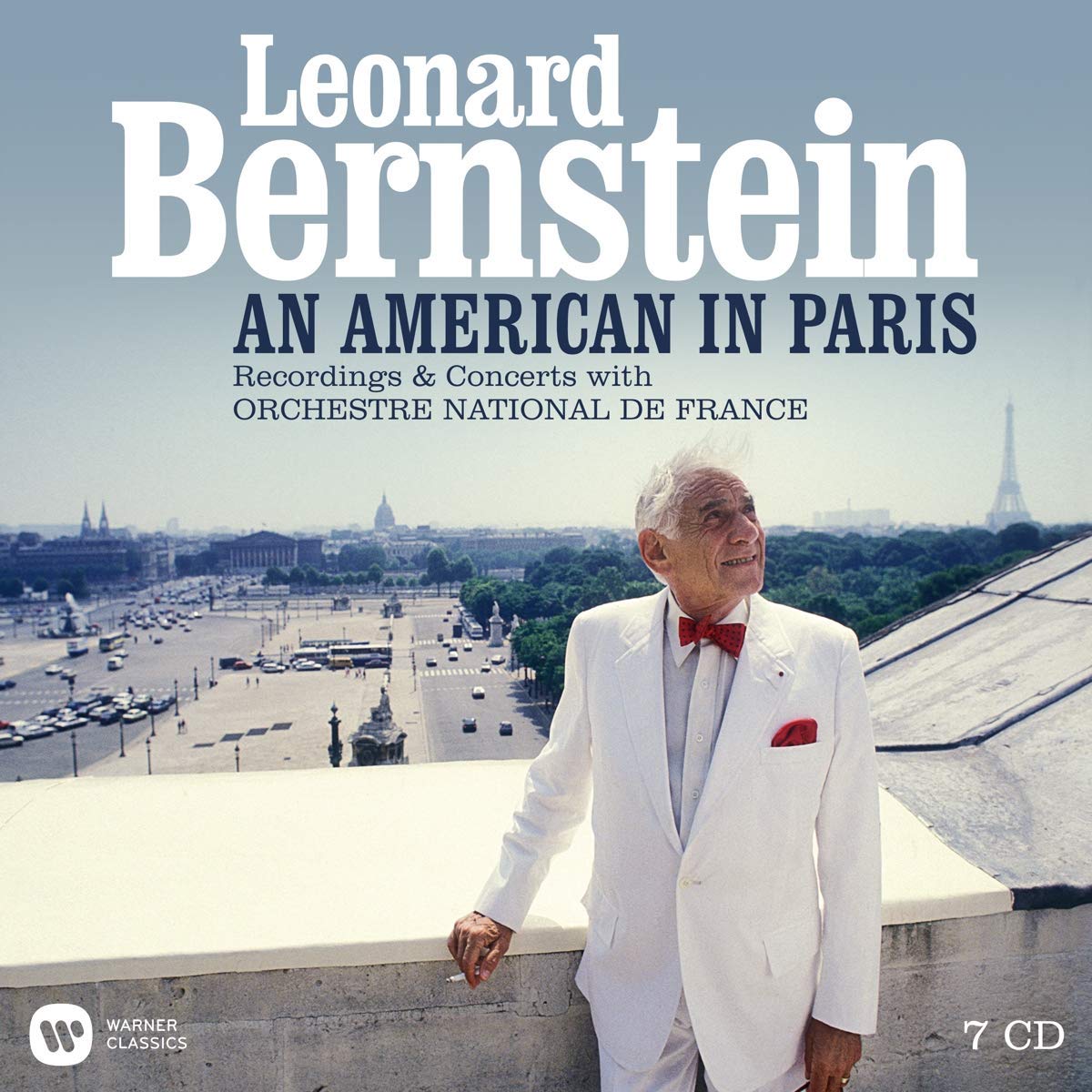 Leonard Bernstein: An American in Paris - Recordings & Concerts with the Orchestre National de France (Warner)
Leonard Bernstein stepped down as Music Director of the New York Philharmonic in 1969, though he continued to work with the orchestra until his death. Intending to spend more time composing, he also developed enduring relationships with several European orchestras. Bernstein's work with the Vienna Philharmonic was well documented by DG, and this superb box set collects his recordings made for EMI in the 1970s with the Orchestre national de France. Several are classics; I'd forgotten how exciting Bernstein's 1976 remake of Berlioz's Symphonie Fantastique is, and far better engineered than his New York version. And there's a stunning Milhaud disc. La Création du monde has never sounded slinkier, and there's a definitive performance of Le Bœuf sur le toit. Avoid if you're not a guiro fan: me, I grinned like a doofus for the entire 20 minutes. Particularly five minutes in, when a pair of deliciously French-sounding trumpets blast out an insanely catchy tune. It takes genius to prevent a work like this sounding naff, but Bernstein nails it. Other delights include a thoughtful performance of Rachmaninov's Piano Concerto No. 3 with Alexis Weissenberg, the work's opening daringly expansive. Plus Berlioz's Harold in Italy and Schumann's Cello Concerto with Rostropovich as soloist.
You may have some of these recordings already. Even so, you need this set because of the bonus material. Hearing Bernstein rehearse in superbly idiomatic French is a joy, whipping his players into a frenzy during Ravel's Alborada del gracioso (what a fabulous bassoon sound!) and audibly purring when things click into place. Warner give us two previously unreleased live recordings. From 1975 comes a Ravel selection, with Marilyn Horne singing Shéhérazade and Bernstein making sparks fly in the Concerto in G. And a 1979 concert features the On the Waterfront suite and the dances from West Side Story, the latter edgier and more involving than his slick DG remake. Great cover photo, too.
Bernstein audibly purrs when things click into place
Share this article