Classical CDs Weekly: Krenek, Belfiato Quintet, Bjarte Eike's Barokksolistene |

reviews, news & interviews
Classical CDs Weekly: Krenek, Belfiato Quintet, Bjarte Eike's Barokksolistene
Classical CDs Weekly: Krenek, Belfiato Quintet, Bjarte Eike's Barokksolistene
Atonal piano concertos, Czech wind music, and a trip to a 17th century pub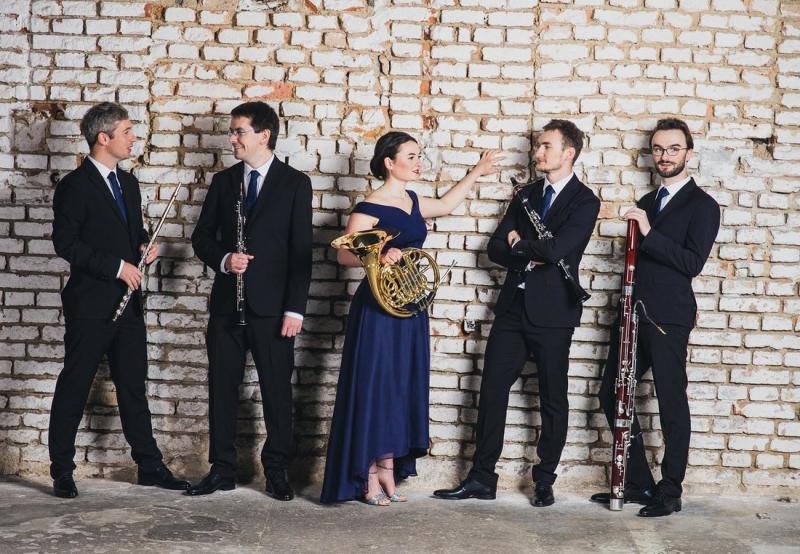 Up against the wall: the Belfiato Quintet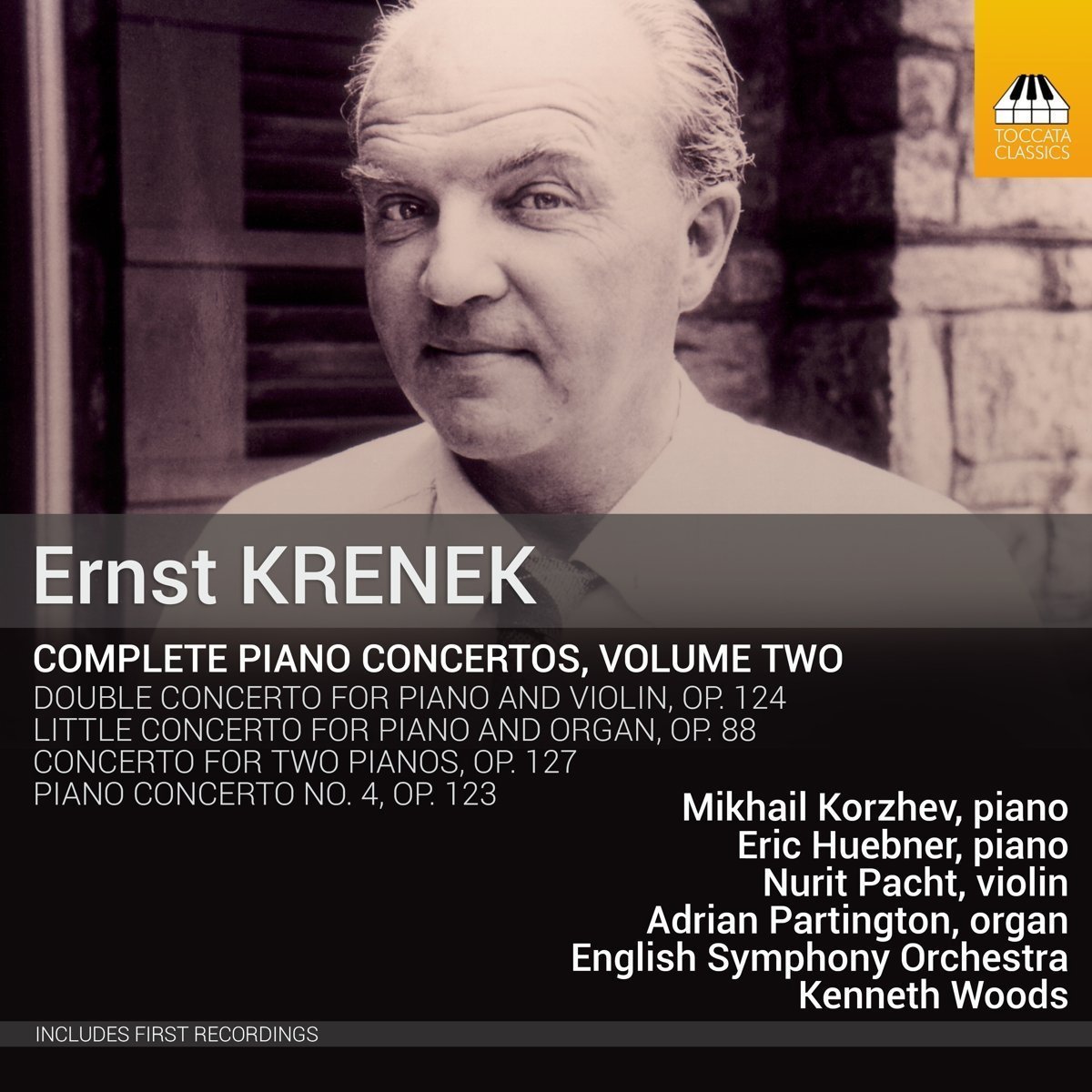 Krenek: Complete Piano Concertos, Volume 2 Mikhail Korzhev, Eric Huebner (pianos), Nurit Pacht (violin), Adrian Partington (organ), English Symphony Orchestra/Kenneth Woods (Toccata Classics)
A cycle of piano concertos by Ernst Krenek won't be on many people's shopping lists, but Volume 1 in this series was unexpectedly absorbing. All hail its successor, which contains just one piano concerto in the conventional sense. That's the Concerto No 4, composed in 1950 and another example of Krenek's gift for writing exuberant, approachable atonal music. The first movement's waltz rhythms are unmistakably Viennese, the nods to tonality suggesting that we're never more than a stone's throw from late Mahler. There's more nostalgia in an angsty slow movement before the finale's spiky fugue and throwaway close. It's hard not to smile; bits of it sound like Scott Bradley's Tom and Jerry scores, recomposed by Schoenberg. Mikhail Korzhev is the heroic soloist, wisely prioritising wit over brute force. He's joined by Eric Huebner for the Concerto for Two Pianos, originally commissioned by a duo famous for playing Poulenc's double concerto. Krenek's example is a more frenetic, angular affair. It becomes more lucid and entertaining with repeated listens. There's even a surreptitious snatch of O sole mio thrown in, giving rise to a headscratchingly bizarre moment.
Violinist Nurit Pacht teams up with Korzhev in a brief Double Concerto for Violin and Piano. The oddest work here comes last: Krenek's Little Concerto for Piano and Organ, with Adrian Partington playing the unshowy organ part. It lasts less than ten minutes but feels rather longer, and the chilly organ writing gave me the heebie-jeebies. What might be wonderful music to accompany an expressionist silent film isn't a whole lot of fun for the casual listener. Still, a fascinating collection – and how refreshing to have three sets of sleeve notes, written respectively by soloist, conductor and music historian. Ken Woods' hardworking English Symphony Orchestra acquit themselves brilliantly. Snap it up.
Foerster: Wind Quintet in D, Haas: Wind Quintet, Janáček: Mládi Belfiato Quintet (Supraphon)
Janáček's Mládi is a typically eccentric product of the composer's Indian summer. Eccentric but irresistible – this little piece will brighten anyone's day, evidence of how, as the booklet essay puts it, "joie de vivre always prevails over languor and melancholia" in this composer's music. It's full of typically sharp edges, softened by the young Belfiato Quintet's impeccably blended sonorities. Oboist Jan Souček is particularly impressive, his lyrical solos in the "Vivace" exceptional. The dash to the finish is immaculate, and the obbligato bass clarinet makes its mark. Janáček's influence is audible in a 1929 quintet by Pavel Haas, with sweetly singable tunes unfurling over quirky ostinato figures. There's some fiendish horn writing in the first movement, handled with aplomb by Kateřina Javůrková. Haas saves the best till last with an unexpectedly restrained finale, the last chord sounding more melancholy than triumphant.
The longest work here is the gorgeous 1909 quintet by the Czech composer Josef Foerster. Mixing Brahmsian rigour and wistful nostalgia, it's full of choice moments: the opening of the "Allegro Scherzando" like a Dvorák scherzo in bonsai form, the cheery closing pages glowing with unpretentious good humour. All lovely. Your shelves are possibly overladen with box sets of string quartets. Kickstart your wind quintet subsection with this marvellous disc.
Bjarte Eike Barokksolistene: The Alehouse Sessions (Rubicon)
"The pub has, since the earliest of times, been the English people's second home." So writes the Norwegian baroque violinist Bjarte Eike, possibly unaware that rocketing business rates and cheap supermarket booze have forced many locals to the wall. The Alehouse Sessions is a rousing throwback to the late 17th century, when musicians were prohibited from performing in theatres and instead had to earn a living in taverns and inns. Eike's backing band includes a charango (google it – I had to) and harmonium, and make a thrilling, punchy sound at full tilt: these recording sessions must have been made in a state of caffeine-fuelled sobriety.
Numbers like the "Curtain Tune" from Purcell's incidental music to Timon of Athens are rhythmically sharp and musically thrilling. The arrangements, by a variety of hands, suggest varying levels of authenticity but all are true to the music's spirit. Tunes from Ireland, Scandinavia and Canada reflect London's ongoing status as a musical melting pot; an extended medley including melodies from Norway, Denmark and Shetland is a high spot. The vocal harmonies a few seconds into the sea shanty "Pass around the grog" approach Beach Boys heights. As an album it's as much fun to listen to as it must have been to make. Joyous.
Mikhail Korzhev is a heroic soloist, wisely prioritising wit over brute force
Explore topics
Share this article