Classical CDs Weekly: Handel, Rachmaninov, Andy Findon
Classical CDs Weekly: Handel, Rachmaninov, Andy Findon
An Italian opera, bittersweet late Rachmaninov and a flautist doubling up on baritone sax
Saturday, 28 January 2012
Andy Findon and his platinum flute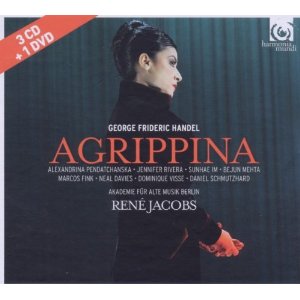 Handel: Agrippina Akademie für Alte Musik Berlin/René Jacobs (Harmonia Mundi)
Handel's early opera appears in a new edition from René Jacobs, in a version which aims to reconstruct Handel's original intentions. Agrippina was premiered in Venice in 1710 and was a huge hit, bolstering Handel's operatic confidence which blossomed after he pitched up in London two years later. Jacobs's edition is trimmed – several arias in the third act are gone – but you don't feel you're missing much. As with this conductor's superb Magic Flute, there's a thrilling sense of theatre, helped by the fact that that this recording was based on live performances conducted by Jacobs in 2009. Vincenzo Grimani's libretto recounts the Empress Agrippina's efforts to place her son Nerone on the throne after the unexpected death of her husband Claudio – who then turns out not to be dead after all. Those new to Agrippina will need to keep the libretto close to hand in order to follow each tortuous plot twist.
There's little sense of Jacobs's cast going through the motions; they give performances which are entirely credible. Alexandrina Pendatchanska's Agrippina is almost overpowering, but she's such a marvellous actress that you forgive her the odd touch of shrillness. And the men's low voices are superb, particularly Marcos Fink's Claudio and Neil Davies as Pallante. I also swooned at countertenor Bejun Mehta's portrayal of Ottone. The whole thing is driven along infectiously by Jacobs, who adds a typically hyperactive continuo. It's superb. There's also an entertaining bonus dvd giving us a flavour of Vincent Boussard's visually stylish 2009 staging. Everyone involved looks as if they're having the time of their lives.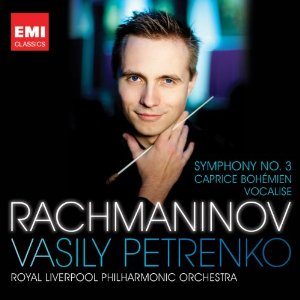 Rachmaninov: Symphony no.3, Caprice Bohemien, Vocalise Royal Liverpool Philharmonic Orchestra/Vasily Petrenko (EMI)
Vasily Petrenko's Rachmaninov readings on the Avie label were stunners, and this new volume is released by EMI. Shrewdly, he gives us the underrated, rarely performed Symphony no 3 instead of its better-known predecessor. A mid-1930s work composed during Rachmaninov's American exile, it should by rights be a popular classic. In places the music sounds like a dry run for the magisterial Symphonic Dances of 1940, one of the greatest final works written by any composer. There's the same relentless, nervous energy, the poignant backward glances and an abundance of singable tunes. And there's an almost cinematic fluency to the musical transitions – with an incredible amount of action compressed into the symphony's 40 minute span. Petrenko does give the piece a more acerbic, contemporary sheen – the blazing tutti just after the first movement's motto really erupts. The dissonant climax at the end of the movement's development could come from Mahler's 10th Symphony – muted brass snarling under anguished string chromatics. This symphony is not all gloom though – the miniature scherzo that pops up in the slow movement is nicely witty, and Rachmaninov's brash finale here sounds life-affirming rather than desperate.
There's also a sweetly flowing account of the Vocalise which never sounds maudlin, and the early Caprice bohémien, a hyperactive, percussion-heavy showpiece in its final pages. All magnificently rendered, but that's a given with this particular conductor/orchestra combination.
Watch Vasily Petrenko conduct Rachmaninov: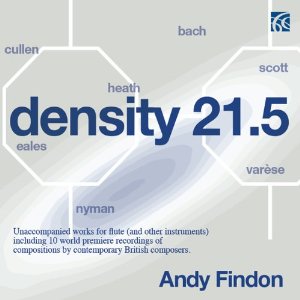 Density 21.5: Unaccompanied works for flute Andy Findon (Nimbus Alliance)
Flautist Andy Findon is best known as a session musician. He's played for Michael Nyman, Andrew Lloyd Webber and he's a member of ELF, whose debut disc was reviewed here last year. He avoids the pitfalls of a solo disc such as this one by playing alto flute, piccolo and baritone saxophone on various numbers, so that the flute's potentially neutral tone never palls. And he can produce a brilliant sound when needed, sharp and percussive or sweetly consoling as necessary. The title work, Edgard Varèse's Density 21.5 (the name refers to the density of platinum) is a sinuous, enigmatic display piece. Terrifying leaps between extremes of the flute's register are managed magnificently, and this short work does turn into a highly approachable display piece. Listen to it several times, and Varèse's language begins to make complete sense; this was a composer for whom colour and timbre were of key importance.
David Cullens' Sonata tackles head on the problem of writing for a monodic instrument, the flurries and arabesques helping to imply the harmonies. Of the other contemporary works on this recital, Dave Heath's brilliant Coltrane, played by Findon on alto flute, traverses a huge stylistic and emotional range in its seven minute span. Pianist Geoff Eales's The 11th Commandment has fun with its irregular time signature. There's even a Bach partita, and the whole is rendered irrestistible by Findon's heroic baritone sax playing in Michael Nyman's Yamamoto Perpetuo #5. All enjoyable, and effortlessly musical.
Explore topics
Share this article