Classical Music CDs Round-Up 12 |

Classical music reviews, news & interviews
Classical Music CDs Round-Up 12
This month's recordings sifted and sorted
Saturday, 25 September 2010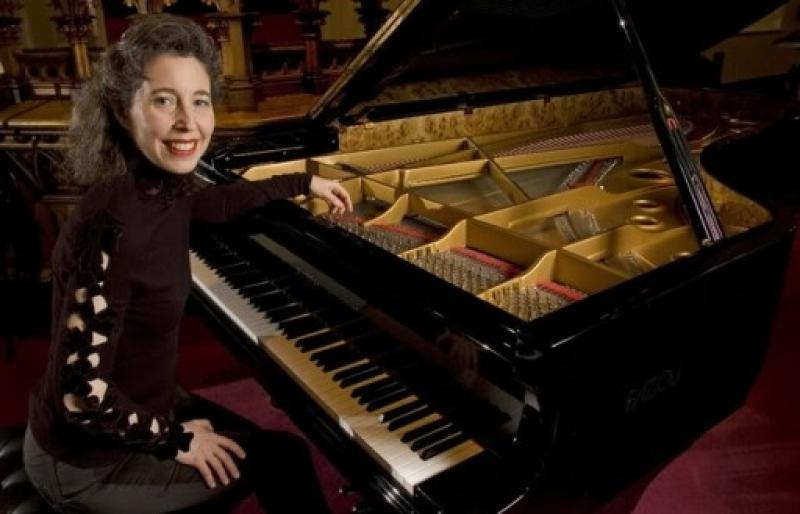 Angela Hewitt plays Bach: 'Enjoyable, exciting, passionate and very moving'
This month's selection includes a rare recording of a Danish masterpiece and a glorious late-Romantic Austrian symphony. There's a thrilling set of Bartók piano concertos and music composed by Dvořák's son-in-law. Going back further in time, we've two Mozart releases, one blowing the cobwebs from an operatic masterpiece, the other a period instrument version of a very dark symphony. There's a vintage live recording of Verdi's
Requiem
and a stunning box set of Bach's keyboard music played on piano by a Canadian pianist who's not Glenn Gould. Two scintillating live recordings from London's Wigmore Hall deserve a hearing, along with more contemporary offerings from Jonathan Dove and Arvo Pärt.
CD of the Month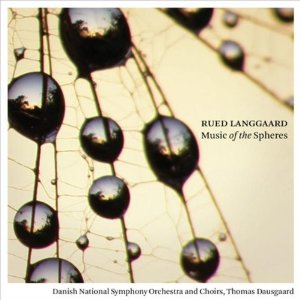 Langgaard: Music of the Spheres Danish National Symphony Orchestra and Choirs/Thomas Dausgaard (Dacapo)

One of those legendary works more talked about than actually performed, Danish composer Rued Langgaard's crazy Music of the Spheres received its Proms premiere this year. Composed between 1916 and 1918, it's an extravagantly scored work for soprano, chorus, orchestra and "distant orchestra" - a piece full of spatial effects which came over brilliantly in the vast Albert Hall. Langgaard was an oddity, a gifted outsider who remained fiercely distinct from the mainstream Danish musical establishment. He loathed the music of his more celebrated near-contemporary Carl Nielsen and found himself increasingly isolated until his death in 1952.

Music of the Spheres dates from the most adventurous, early phase in his career. You need to be careful when listening to Thomas Dausgaard's live recording - the quiet bits are almost imperceptible, so you crank up the volume and then get poleaxed by a tutti passage of seismic power. There's little conventional development; rather an unexpected sequence of events. Langgaard's orchestration can be startling – it's hard to believe that the shimmering opening wasn't written 40 years later. There's an impressive organ flourish, tumultuous timpani thwacks and some splendid, fruity choral writing, but the most memorable moments are where Langgaard holds back, and we're left floating in the most delicate, rarified air. It's the sort of piece with an atmosphere and impact almost impossible to express in words; suffice to say that it's also completely accessible if you've a weakness for big romantic pieces with choirs, and that this is a really good performance, ending in a riot of brass and bells which thins out into eerie glissandi played on piano strings, soft singing and a final blazing unanswered question.
This is possibly the strangest, most delicious music you're likely to hear all year. Good couplings too – the extracts from Langgaard's opera Antikrist, plus his spooky final work, From the Abyss. Fabulous.
Box Set of the Month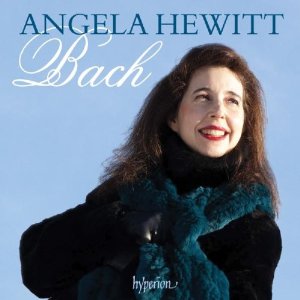 Angela Hewitt plays Bach: The Complete Solo Piano Recordings (Hyperion)

Summarising this set is near-impossible: 15 discs collecting Angela Hewitt's Bach keyboard performances, in recordings made between 1994 and 2008. In fact it's not quite complete, as she's recorded The Well-Tempered Clavier twice, and this release includes the later version. So we get the Goldberg Variations, the French and English Suites, the Toccatas, the Italian Concerto and much, much more. Listening repeatedly to the 17 hours of music contained in this box has been one of the most enjoyable things I've done all year. Hewitt plays the Goldberg Variations with all repeats, including a breathtakingly slow Variation 25, magically drawn out. Her second recording of The Well-Tempered Clavier is more warmly recorded and expressive than the first, with a symphonic sweep that's compelling for the work's three-and-a-half hour span.

Hewitt is never austere or stern, Bach's geniality shining through in her readings of the sets of suites, the dance movements burbling with wit. She doesn't use much pedal, giving her playing a crystalline, though never clinical, clarity, with fugal voices clearly defined. The smaller, less well-known works shine: sample the delightful "mopping up" (Hewitt's own term) collection of short pieces on disc 15. Hewitt's sleeve notes are an entertaining read – less about the music than about the circumstances and stories behind the recording of each work. As much as I love Bach played on the piano by Glenn Gould and Murray Perahia, Angela Hewitt's collection is possibly the most consistently enjoyable of all, turning music which can seem dry and academic in the wrong hands into something enjoyable, exciting, passionate and very moving. There's a bonus disc entitled Not Bach, a sampler of her performances of other composers, including Messiaen, Chopin and Beethoven. It's all marvellous.
Watch Angela Hewitt play Bach (YouTube):


Opera of the Month