Classical CDs Weekly: Feldman, Schumann, Vaughan Williams |

reviews, news & interviews
Classical CDs Weekly: Feldman, Schumann, Vaughan Williams
Classical CDs Weekly: Feldman, Schumann, Vaughan Williams
The final work from a minimalist maverick, plus orchestral music from Germany and Britain
Saturday, 06 January 2018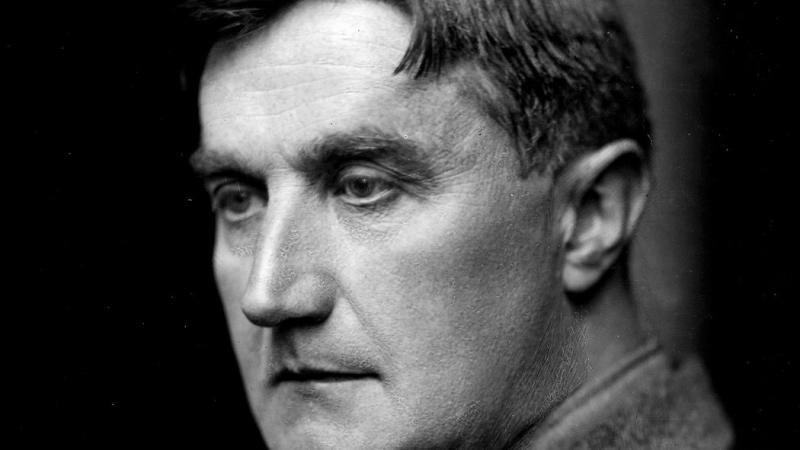 Ralph Vaughan Williams, looking pensive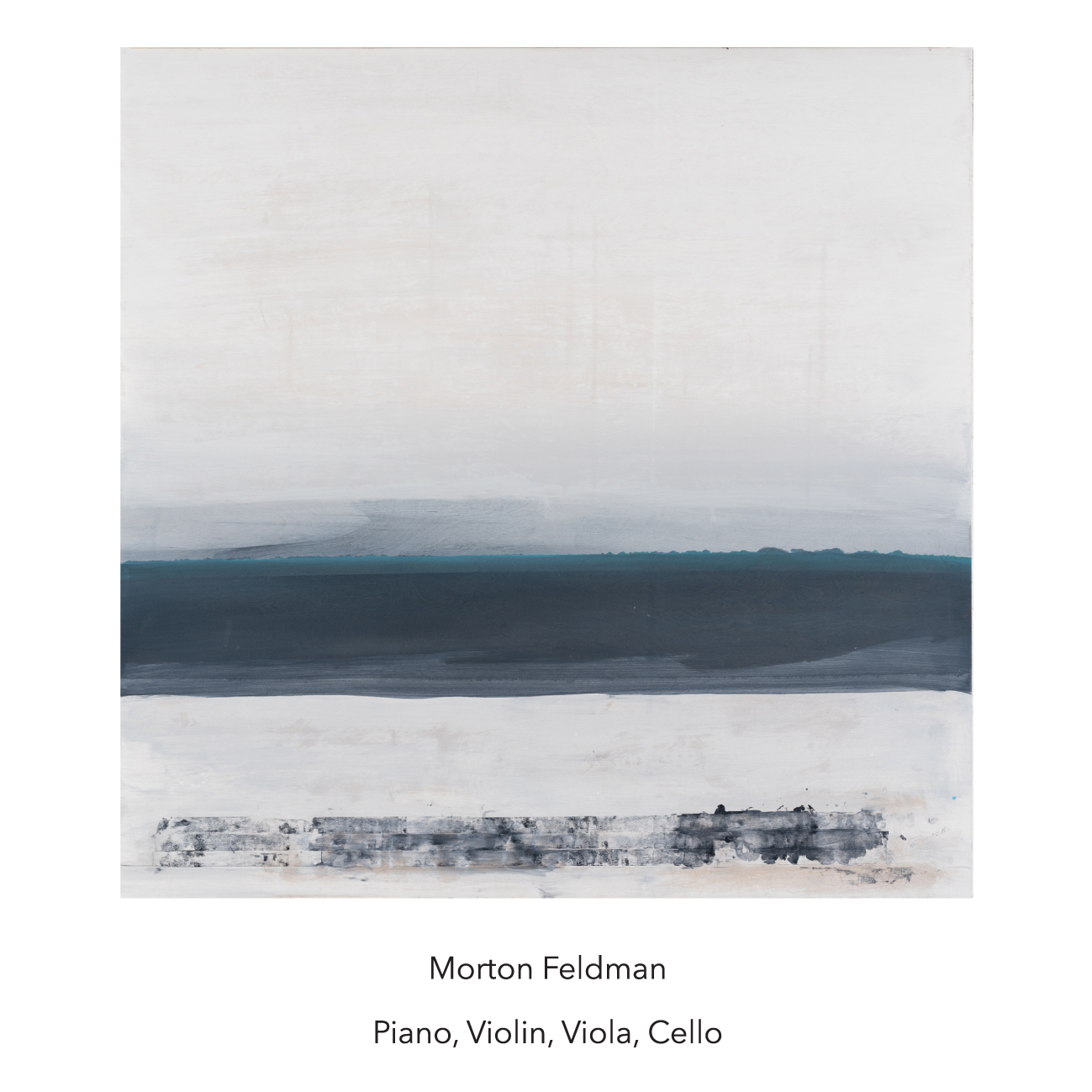 Morton Feldman: Piano, Violin, Viola, CelloMark Knoop (piano), Aisha Orazbayeva (violin), Bridget Carey (Viola), Anton Lukoszevieze (cello) (Another Timbre)
Morton Feldman's output can serve as a useful post-Christmas palate-cleanser. His is music stripped down to the barest essentials. Piano, Violin, Viola, Cello was Feldman's final work, an unclassifiable quartet where the participants communicate with the subtlest of gestures. The lack of conventional musical structure is liberating. Don't sit, pencil in hand, waiting for an emphatic recapitulation or a juicy cadence. Instead, there's a stately progression of soft string chords overlapping bell-like piano notes. Feldman occasionally hints at conventional diatonic harmony, but these moments don't jar or stand out unnecessarily. Ideas are half-recalled; tiny motifs are almost repeated.
This intense, emotionally-charged performance lasts for 74 minutes. Near the close, the string voices begin to start their chord notes separately, and a rising piano figure signals the work's close. That you cant switch off is largely down to these players. The concentration is palpable, the effortless synchronisation suggesting telepathy. Pianist Mark Knoop stands out, his every whisper compelling. Don't think about shelling out for a course on mindfulness - buy this instead. Production values are superb, from Sheffield-based Another Timbre. No notes are provided, but Feldman probably would have preferred it that way.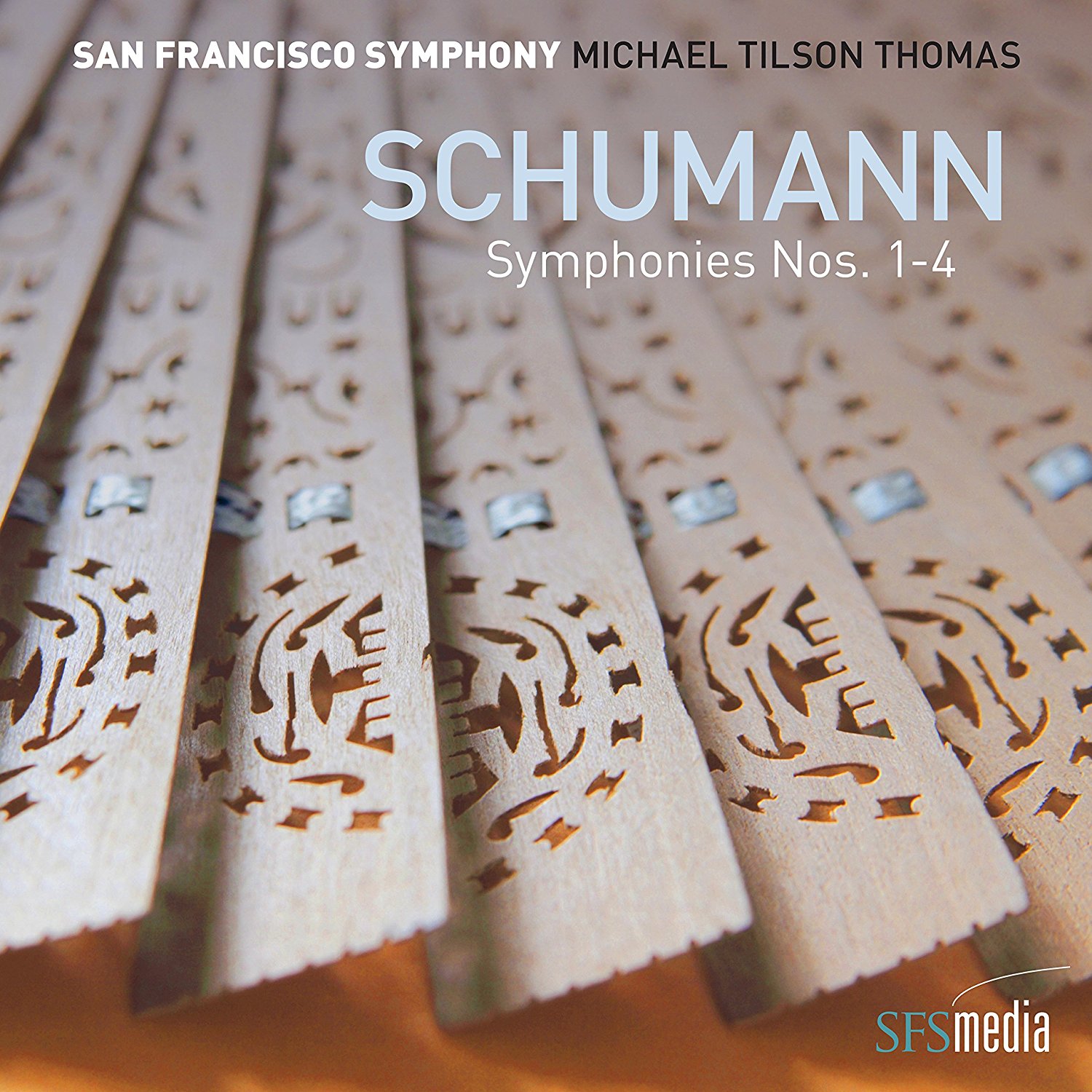 Schumann: Symphonies 1-4 San Francisco Symphony/Michael Tilson Thomas (SFS Media)
This lavishly produced orchestra-own-label live set of Schumann's symphonies is best compared with Simon Rattle's enjoyable Berlin cycle. Though Michael Tilson Thomas's San Francisco Symphony package has the edge: it's more reasonably priced, better recorded and takes up much less shelf space. There's a pleasing transparency to the orchestral sound and the textures never become clogged. Tilson Thomas doesn't tinker with Schumann's scoring but he does vary the number of players at any given point: "there's a difference between hearing eighteen people in a chamber music kind of style, and hearing eighty people playing quietly." Symphony No 1's intro is button-bright, Schumann's "world turning green" magically realised. The pick of the bunch is this team's Symphony No 2, the uneasy mixture of heartbreak and ecstasy balanced to perfection. This "Adagio espressivo" plumbs the depths, the clouds lifting in an exultant, effervescent finale.
Trumpets and horns are excellent throughout. Especially in the affable Third Symphony, its scherzo a bucolic, stately romp. There's no bludgeoning bombast in the last movement's closing minutes but plenty of exuberance. No 4's darker moments aren't shied away from: the grinding brass pileups roar, and the last movement's Brucknerian intro is spine-tingling. Everything falls into place: this is a supremely intelligent, affectionate set of performances, immaculately played. Tilson Thomas's sleeve note is an enjoyable read. Applause is retained, though audiences are commendably silent throughout.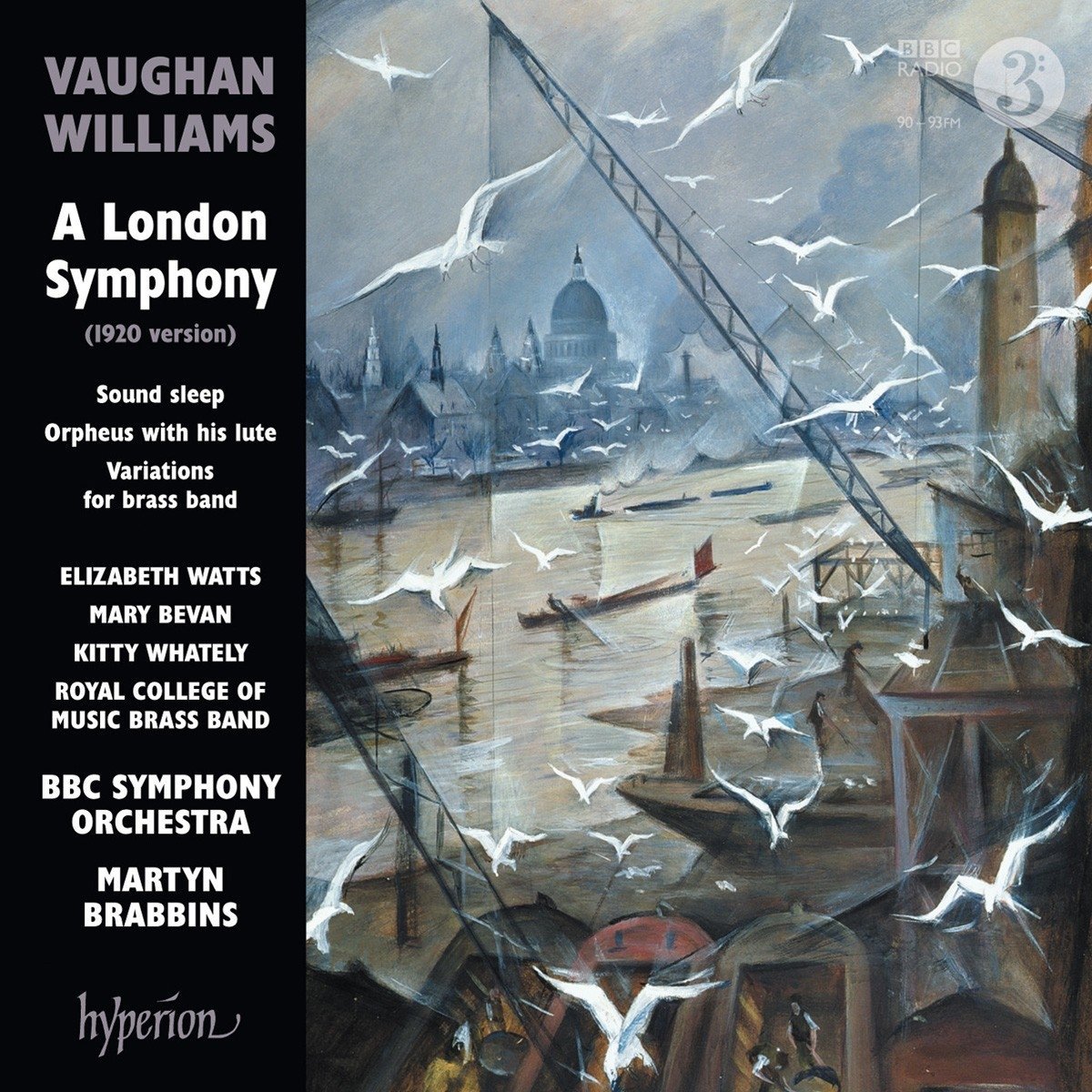 Vaughan Williams: A London Symphony (1920 version), Sound Sleep, Orpheus with his lute, Variations for brass band Elizabeth Watts, Mary Bevan (sopranos), Kitty Whately (mezzo-soprano), Royal College of Music Brass Band, BBC Symphony Orchestra/Martyn Brabbins (Hyperion)
Vaughan Williams revised his Symphony No 2 three times. What originally lasted over an hour in 1913 reached its definitive form in 1933, shedding 20 minutes along the way. Richard Hickox's Chandos recording of the complete score is a must-hear: much of the excised music is fabulous, particularly a substantial chunk of the scherzo. The first published edition of the score appeared in 1920, now lasting 52 minutes. The symphony is undoubtedly a better, more coherent work in its final form, but this new recording of the 1920 edition does contain some surprises, and your life will be all the richer for having listened to it. Bernard Herrmann pleaded with Vaughan Williams to restore an impressionistic extended passage near the end of the slow movement, and more striking still is the symphony's extended close. Maybe it's a little too extended, unbalancing the movement's structure, but hearing it in Martyn Brabbins's performance is spine-tingling, like hearing long lost session tapes from a favourite band. The BBC Symphony Orchestra are on magnificent form, and Martyn Brabbins's big-hearted direction digs deep and scales the heights. Wind solos in the "Lento" are exquisite, and there's a seismic tamtam thwack at the climax of the finale. Unmissable, and deeply moving.
The couplings are excellent too: a delectable setting of a Christina Rosetti poem for three female voices, and an equally charming version of Shakespeare's Orpheus with his lute, both songs composed early in Vaughan Williams's career. They make a neat contrast with one of his final works, 1957's Variations for brass band. It's a n ear-tickling work, full of arresting colours and capped with a sonorous coda. Hyperion's notes are good, and the cover art is appealing.
Don't think about shelling out for a course on mindfulness - buy this instead
Explore topics
Share this article