Classical CDs Weekly: Bruckner, Unsuk Chin, Dvořák |

reviews, news & interviews
Classical CDs Weekly: Bruckner, Unsuk Chin, Dvořák
Classical CDs Weekly: Bruckner, Unsuk Chin, Dvořák
Romantic symphonies from Austria and the Czech Republic, and contemporary concerti from South Korea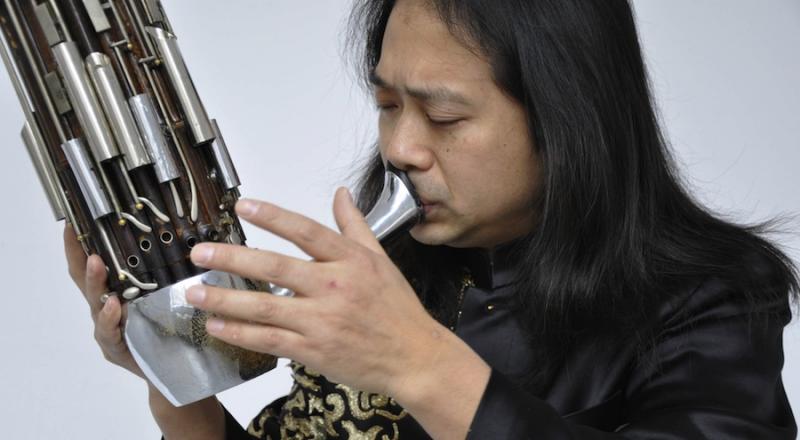 Wu Wei in action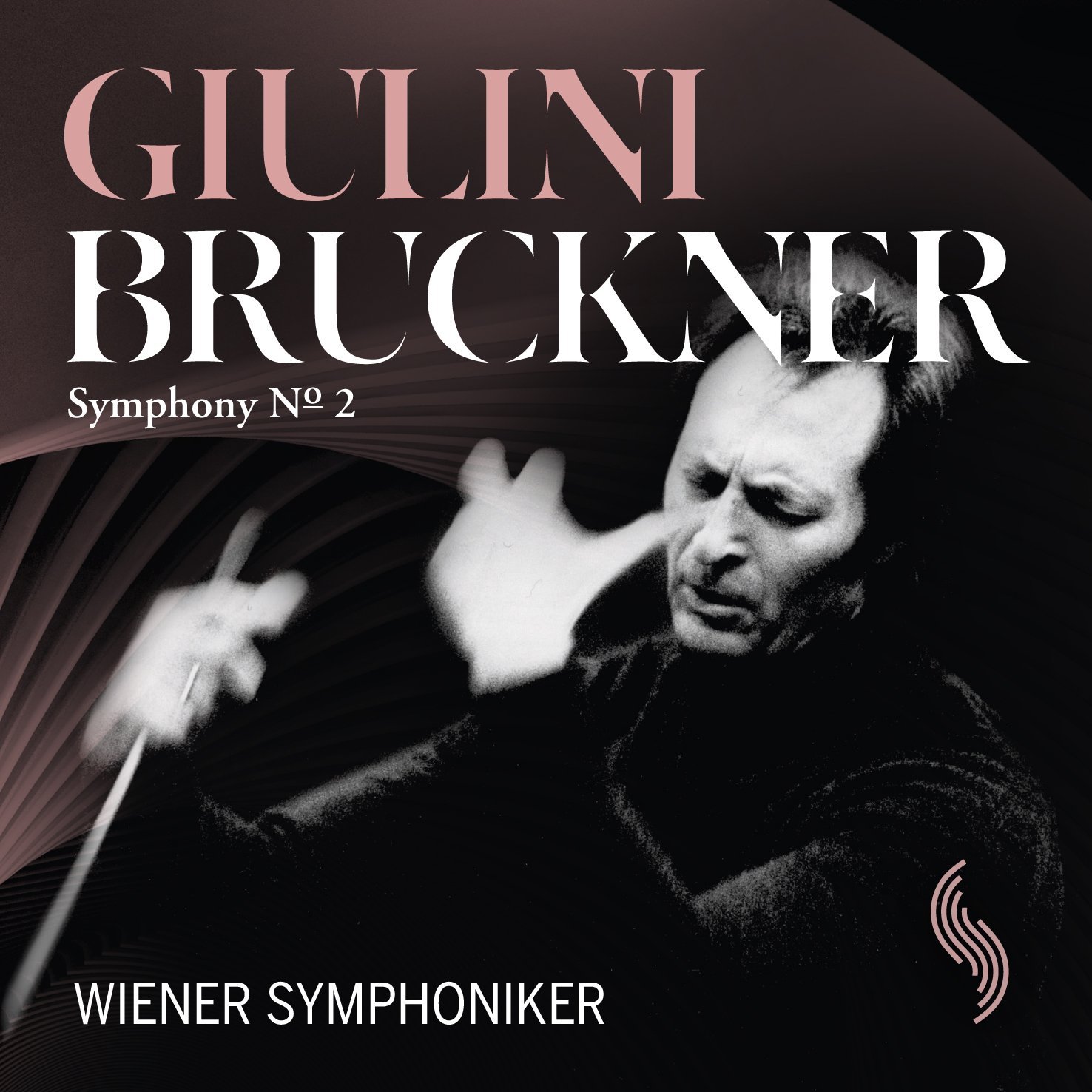 Bruckner: Symphony no 2 Wiener Symphoniker/Carlo Maria Giulini (Wiener Symphoniker)

No apologies for reviewing a reissue, as this disc is fabulous. Originally a 1974 EMI recording, it's now released on the Wiener Symphoniker's own label. Carlo Maria Giulini was their Music Director between 1973 and 1976. The orchestra apparently loved him, and there's an affectionate sleeve note penned by Robert Freund, principal horn during his tenure. Giulini's professionalism and quiet humility shine through, and Freund rightly alludes to the conductor's spontaneity. Giulini's few Bruckner recordings make the best possible case for the composer, combining an intelligent structural sense with glowing warmth. Symphony no 2 isn't played as much as the later ones – a shame, as it's deeply approachable, enjoyable music. There's lots of repetition, and a translucent orchestral sound: Bruckner owed as much to Schubert as he did to Wagner, and you can really hear that debt in this work.

Giulini knows exactly how to pace the frequent pauses and tempo changes, and this is an eloquent, lyrical reading. There's an abundance of energy at the symphony's opening, leading to an exhilarating rush during the first movement coda. The Andante's majestic, slow swell is cannily managed, and the Scherzo's trio has the requisite Viennese lilt. The Finale's brassy close is exultant but never oppressive – Giulini treats it as a fitting close to a very accessible, big-hearted symphony. Wonderful timpani add plenty of bite to the bigger climaxes, and the warm analogue sound has worn well.


Unsuk Chin: 3 Concertos Sunwook Kim, Alban Gerhardt, Wu Wei, Seoul Philharmonic Orchestra/Myung-Whun Chung (DG)

What a fantastic-looking instrument is the Chinese sheng, resembling a miniature set of organ pipes. Or a varnished bundle of firewood. Describing the noise it makes is harder still. Like a harmonica, it can be blown or sucked. Bagpipes, accordion and harmonium all come to mind. South Korean composer Unsuk Chin's brilliant Šu for sheng and orchestra was composed for the virtuosic Wu Wei, who played it with the forces on this DG disc at Wednesday's Prom. You'll wish you'd seen him play; hearing this recorded performance is an intoxicating, head-scratching experience. Mostly because you can't imagine how some of Wei's sounds are produced. Breathy sustained single notes melt into bandoneon-like flurries and percussive clicks. Chin's tutti writing is superb, notably when she gets the entire orchestra to rise and fall with the soloist, the entire ensemble breathing and exhaling as one. Resolution never quite arrives. The work fades into silence, the gusts of air propelling it quietly drifting away.

Šu is so arresting that the other two concertos struggle to make the same impact. Chin's Cello Concerto is played here by its dedicatee, the wonderful Alban Gerhardt. It too emerges from a sustained single note, and the best moments come when Chin avoids hyperactive busyness – the bleached, static opening of the third movement is a highlight. Gerhardt's playing is phenomenal, flipping between warmth and prickly brilliance. Sunwook Kim plays the earliest of the three works, Chin's 1997 Piano Concerto. He can be a steely, muscular player, a quality necessary in a piece which is almost as exhausting to listen to as it must be to play; the percussive writing becomes exhausting. Buy this for Wu Wei's Šu, and be grateful that major record labels are occasionally prepared to put out high-profile CDs of interesting contemporary music. Myung-Whun Chung's excellent Seoul Philharmonic Orchestra are unfazed by Chin's demands.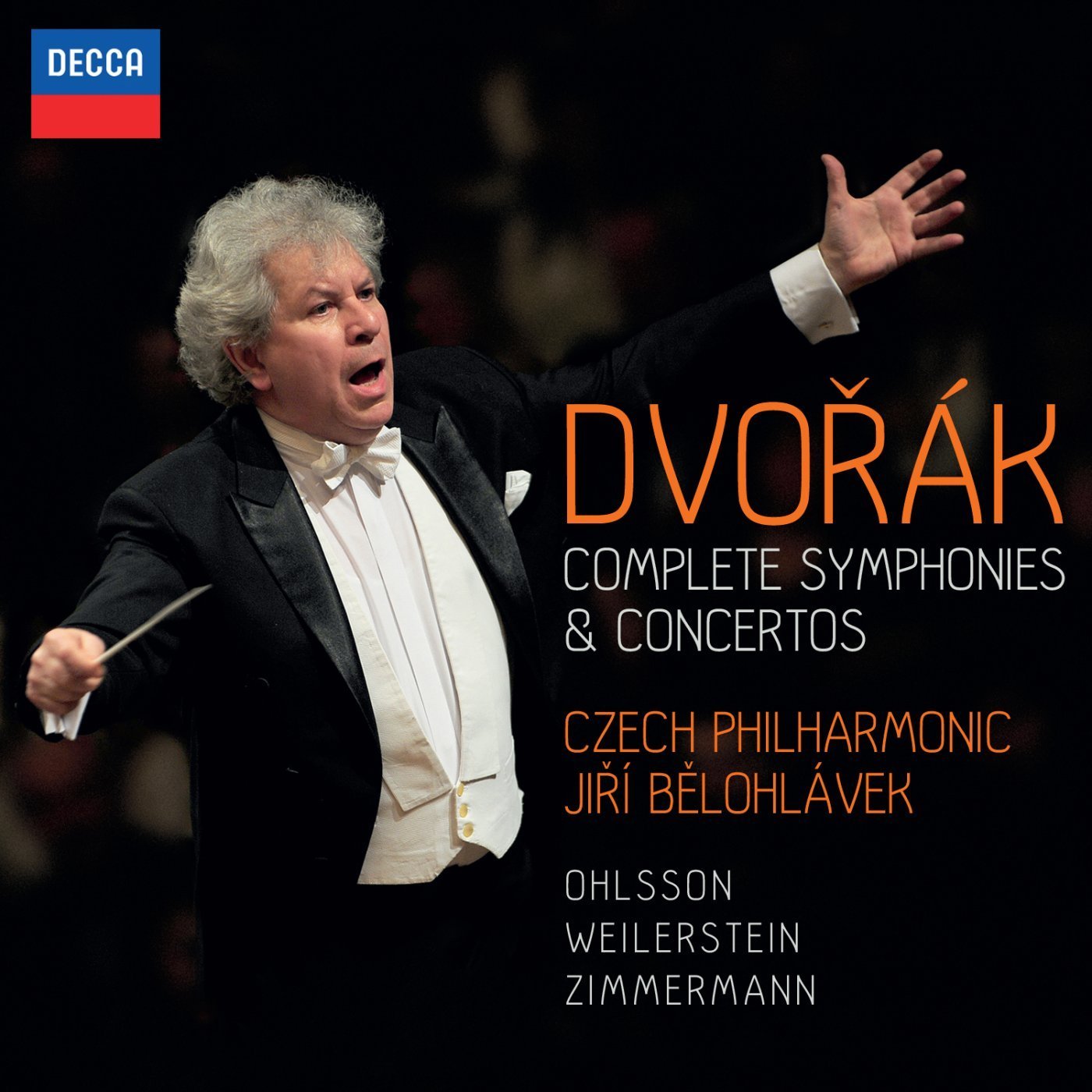 Dvořák: Complete Symphonies & Concertos Czech Philharmonic Orchestra/Jiří Bělohlávek, with Frank Peter Zimmermann (violin), Garrick Ohlsson (piano), Alisa Weilerstein (cello) (Decca)
These are good times for Dvořák symphonies. There's a satisfying recorded cycle unfolding in Bournemouth with Jose Serebrier, and Manfred Honeck's recent live 8th in Pittsburgh is a corker. You can pick up vintage sets by Kertész, Kubelik and Neumann for the price of a few drinks. This new one comes with good credentials; the Czech Philharmonic can still make a distinctive sound, and Jiří Bělohlávek has this music in his bones. The orchestral playing is high-class – if you came to know some of these pieces through scratchy Supraphon LPs, you'll find that the Czech Philharmonic's timbre remains very recognisable. Winds are piercingly clear but never shrill, and there's still a welcome touch of vibrato in the brass. The Cello Concerto's first movement horn solo, as noted by David Nice, is exquisite. Bělohlávek's strings play with weight, security and agility. Are the interpretations up to scratch? The three concertos almost justify buying the set; Alisa Weilerstein's Cello Concerto is more than decent, but the real find is Frank Peter Zimmermann's glowing reading of the inexplicably neglected Violin Concerto. Structurally it's a bit unbalanced, and the Finale goes on a bit, but when it's performed this well you don't care. Garrick Ohlsson makes the strongest case for the even rarer Piano Concerto, making it sound like laid-back Brahms.
Dvořák symphonies become dull and stodgy when they're played as if they are actual Brahms. Bělohlávek knows this, and injects the requisite rhythmic lift. If there are any reservations, it's that several of these performances don't take wing. Nos 8 and 9 are thoroughly respectable, but don't set neck hairs tingling. No 7 is cooler and less volatile than it can be, though I like Bělohlávek's doubling of the string line in the finale's coda with brazen trumpets. Working through the other symphonies chronologically is fascinating. No 1, unperformed until 1936, is both accomplished and entertaining, while No 2 has a sublime extended slow movement. The tripartite No 3 bounds along in Bělohlávek's hands. No 4's Allegro feroce contains an uproarious, catchy trio. With Nos 5 and 6 we've arrived at mature Dvořák. Bělohlávek's 5 is a pastoral delight, and No 6's swinging first movement is delectable. Decca's sound is good, and the whole slimline package is offered at bargain price.
The Chinese sheng resembles a miniature set of organ pipes. Or a varnished bundle of firewood
Explore topics
Share this article