Classical CDs Weekly: Britten, Hindemith, The Quadriga Consort |

reviews, news & interviews
Classical CDs Weekly: Britten, Hindemith, The Quadriga Consort
Classical CDs Weekly: Britten, Hindemith, The Quadriga Consort
A seasonal cantata and an enchanting musical fairytale, along with British and Irish carols performed by an Austrian group
Saturday, 07 December 2013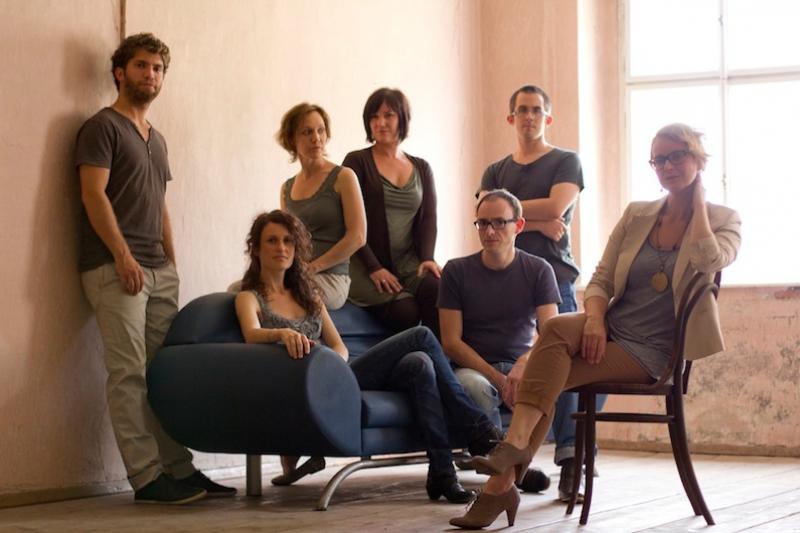 The Quadriga Consort
Britten: Saint Nicolas, Hymn to St Cecilia, Rejoice in the Lamb Andrew Kennedy (tenor), Choir of Kings College Cambridge, Britten Sinfonia/Stephen Cleobury (Kings College)
After beginning work on the cantata Saint Nicolas in 1947, Britten confessed in a letter that "it'll be difficult to write, because that mixture of subtlety and simplicity is most extending, but very interesting..." In the event, the two extremes were managed magnificently, and listening to this superb new recording makes one appreciate just how successful Britten was in mixing accessibility with compositional rigour. Stephen Cleobury's recording makes one listen afresh to the clever string and piano writing, and the extended solo tenor arias sound all the more immediate when framed by music of such cheery affirmation. I'm thinking of "The Birth of Nicholas", the disarming, diatonic phrases answered repeatedly by a boy treble singing a single note. Until the organ roars out, and Andrew Kennedy's magnificent tenor voice blasts out the same line. It's rarely sounded better than it does here, Cleobury carefully highlighting the way in which Britten thickens and enlivens the tutti parts. The twinkling coda to "He journeys to Palestine" will induce shivers of delight. Even more arresting is a tiny moment in "Nicolas and the Pickled Boys", where, after massed Alleluias, three boys intone the same words over a simple organ accompaniment. Britten-phobes could do worse than start here. Saint Nicolas has rarely sounded this approachable.
The couplings, Britten's Hymn to St Cecilia and Rejoice in the Lamb, feel more incisive, bolder with boy trebles and altos; the complex harmonies of the former never sound mushy. Rejoice in the Lamb's quirky strangeness is accentuated. The choral singing is pretty faultless throughout, nicely-captured in a resonant chapel acoustic. Mervyn Cooke's notes are interesting. A lovely disc, or discs, as there's a bonus SACD as well.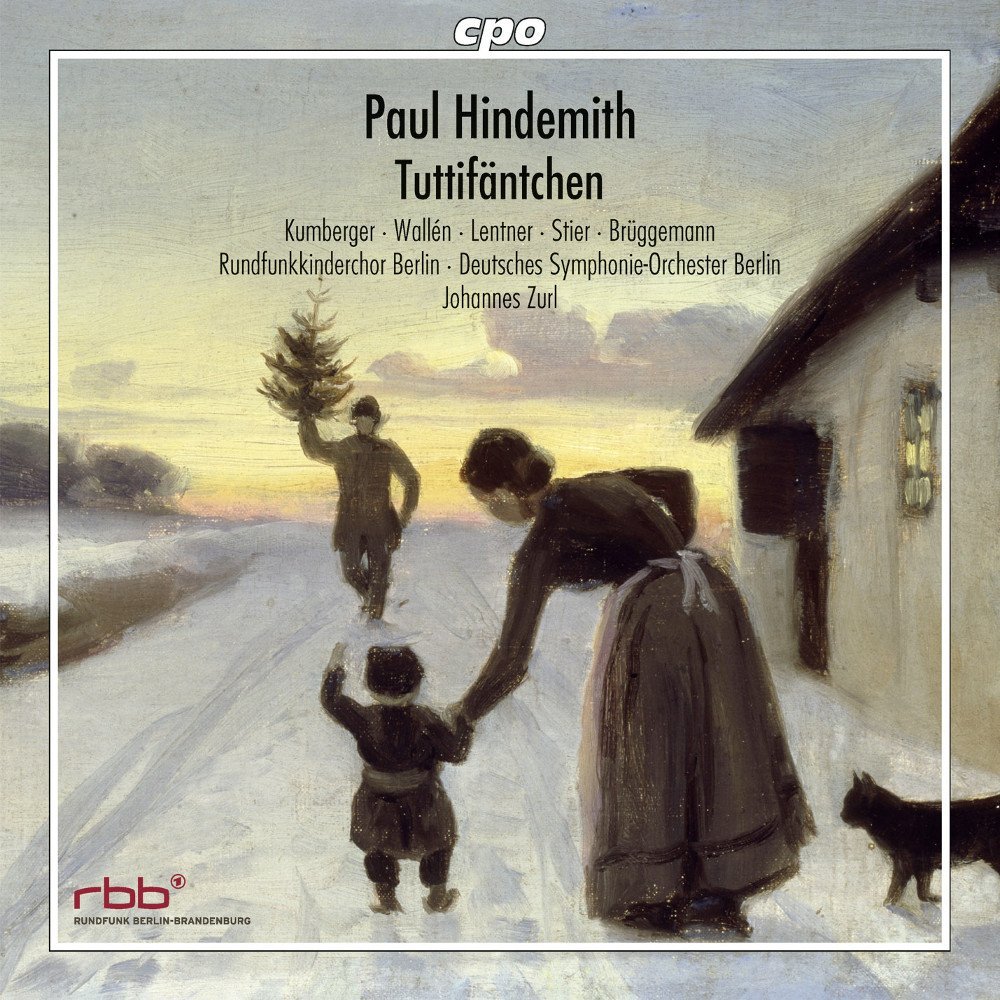 Hindemith: Tuttifäntchen Soloists, Deutsche-Symphonie-Orchester Berlin/Johannes Zurl (CPO)
Hindemith's Tuttifäntchen is an exotic, neglected delight – extended incidental music for a Christmas-themed childrens' play first performed in 1922. Hedwig Michel and Franziska Becker's Pinocchio-like scenario doesn't relate directly to the nativity story but does incorporate seasonal elements. The eponymous puppet Tuttifäntchen is carved from a fir tree. There's plenty of snow and magic, and the score closes with a German rendition of O Come All Ye Faithful. Hindemith's score is remarkable in its beguiling, tender euphony. Which shouldn't be a surprise; he was a supremely practical, highly-skilled composer who knew exactly what a piece appealing to young listeners should sound like. Crucially, it never sounds too operatic, the parts originally written for actors with decent singing voices. There are occasional flashes of Hindemith's early, sardonic style, such as the catchy, spiky foxtrot for marionettes. But the prevailing mood is one of improbable sweetness and innocence – if the brief trio at the end of the first song doesn't have you in tears, you've a heart of stone. Allusions to Viennese operetta and Stravinsky's Petrushka are deftly woven in.
The score's most affecting passages come near the close. There's a enchanting, oddly affecting melodrama intoned by Tuttifäntchen when he's reunited with his fir tree, followed by a sublime lullaby. "A mother's love keeps true watch: Sleep, my child, good night" sings Mutter Berthe, before the closing hymn. Bele Kumberger is perfect as Tuttifäntchen; the other roles, however small, are sung with reverence and care. All accompanied with lucid ease by Johanne Zurl's downsized Deutsche-Symphonie-Orchester Berlin, and nicely recorded to boot. The German dialogue is provided on separate tracks, and full translations are provided. It's magical. One of the best things you'll hear in 2013. Trust me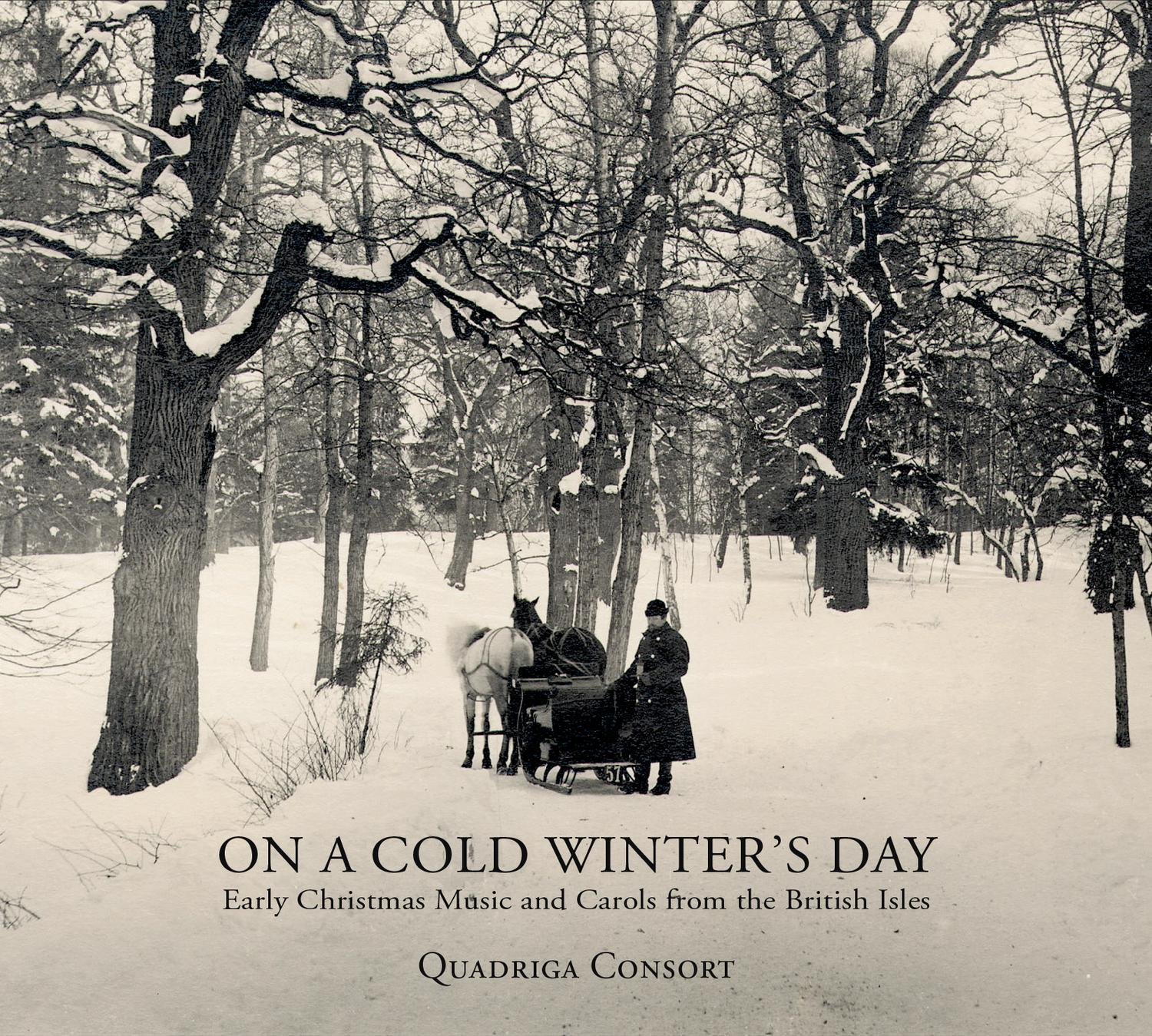 On a Cold Winter's Day – Early Christmas Music and Carols from the British Isles Quadriga Consort (Deutsche Harmonia Mundi)
Tasteful sleeve art suggests that this disc from Austria's Quadriga Consort will be a cut above the typical seasonal offering. These traditional songs and carols tend towards the melancholy, the minor-key. The Quadriga Consort's harpsichordist and leader Nikolaus Newerkla's arrangements are generally idiomatic, witty and unfussy. He does go a little over the top with a harmonically dubious, wholly inauthentic assault on the Wexford Carol, but you almost forgive him. There's a welcome lack of sugar, helped by sensitive use of recorders and a pair of violas da gamba. There's a palpable chill to a version of Thomas Weekes's To Shorten Winter's Sadness. A Wassail, A Wassail appears with an appealing alternative melody – as does The Holly and the Ivy, where Newerkla has set the English text to a traditional French tune. It works a treat.
And good to hear a generous selection of Scottish and Irish numbers. Turlough O'Carolan's flatly named Tune no 176 is a fabulous little instrumental, and two traditional Gaelic carols are enjoyable. Elisabeth Kaplan's pure-toned voice is a consistent pleasure – though there are moments when the production balances her too closely.
the prevailing mood is one of improbable sweetness and innocence – if the brief trio at the end of the first song doesn't have you in tears, you've a heart of stone
Explore topics
Share this article