Classical CDs Weekly: Bernstein, English Cornett & Sackbut Ensemble, Kubrick's Music |

reviews, news & interviews
Classical CDs Weekly: Bernstein, English Cornett & Sackbut Ensemble, Kubrick's Music
Classical CDs Weekly: Bernstein, English Cornett & Sackbut Ensemble, Kubrick's Music
A 100th birthday box set, 17th century winds, plus music favoured by a famous film director
Saturday, 20 October 2018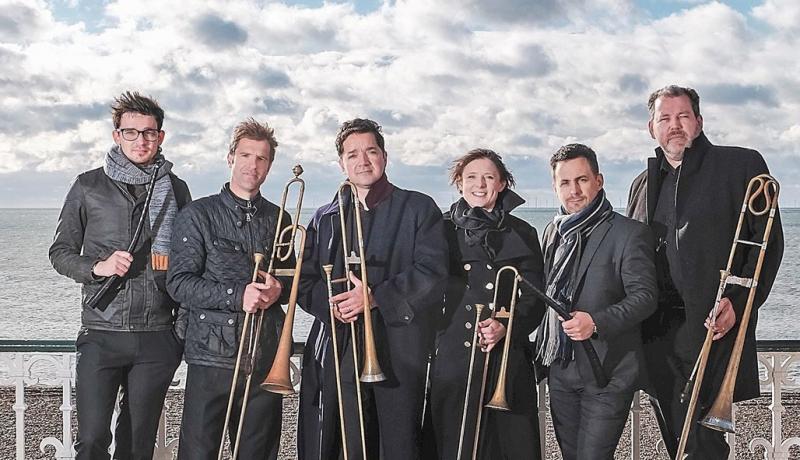 Sonorous burblings from the English Cornett & Sackbut Ensemble
Bernstein: The Complete Naxos Recordings Marin Alsop (conductor) (Naxos)
One of the best reasons for investing in this superb Bernstein box set lasts less than two minutes and isn't even by Lennie. Turn to Disc 7 and John Corigliano's contribution to A Bernstein Birthday Bouquet, eight 70th birthday variations on On The Town's "New York, New York" from composers with personal connections to Bernstein. Corigliano mixes Copland with Sinatra, to brilliantly witty effect. You hope that the dedicatee was amused. Luciano Berio's opener is a treat, and there's plenty of fun to be had in spotting the quotes and allusions in each composer's variation. Hats off to Marin Alsop's game Sao Paulo Symphony Orchestra for nailing the character of each movement: Alsop can be patchy in standard repertoire but she's aways been an outstanding advocate for her mentor. Other rarities include early piano pieces orchestrated by Gavin Sutherland as the Anniversaries for Orchestra and five short bits of CBS Music written for the radio and television station's 50th anniversary (predictably, there's good use made of the notes C, B flat and E flat). Plus some orchestral excerpts from the poorly-received musical 1600 Pennsylvania Avenue and the 'political overture' Slava!. All great fun, and punchily played.
Alsop's Baltimore accounts of the three symphonies are solid, if lacking the visceral excitement of Pappano's Warner set. And there's an excellent Bournemouth Symphony disc collecting the Serenade (one of the last century's great violin concertos in all but name), beautifully played by Philippe Quint, coupled with the ballet Fascimile and the late Divertimento. The only major omission is the Symphonic Dances from West Side Story, but there's a pulsating, razor-sharp account of Fancy Free from Sao Paulo. More importantly, the set includes Alsop's convincing account of the sprawling, uneven Mass, with Jubilant Sykes a charismatic Celebrant. There's not a dud performance here, and there's a genuinely entertaining bonus DVD: Georg Wübbolt's Leonard Bernstein – Larger Than Life includes interviews with the composer's children, plus contributions from Alsop and Sondheim. It's hard not to shed a tear when the ailing Bernstein rails against the physical and mental effects of old age, and there's a brief interview with Gustavo Dudamel, revealing what happened when he used one of Bernstein's batons. All good – treat yourself to an early Christmas present.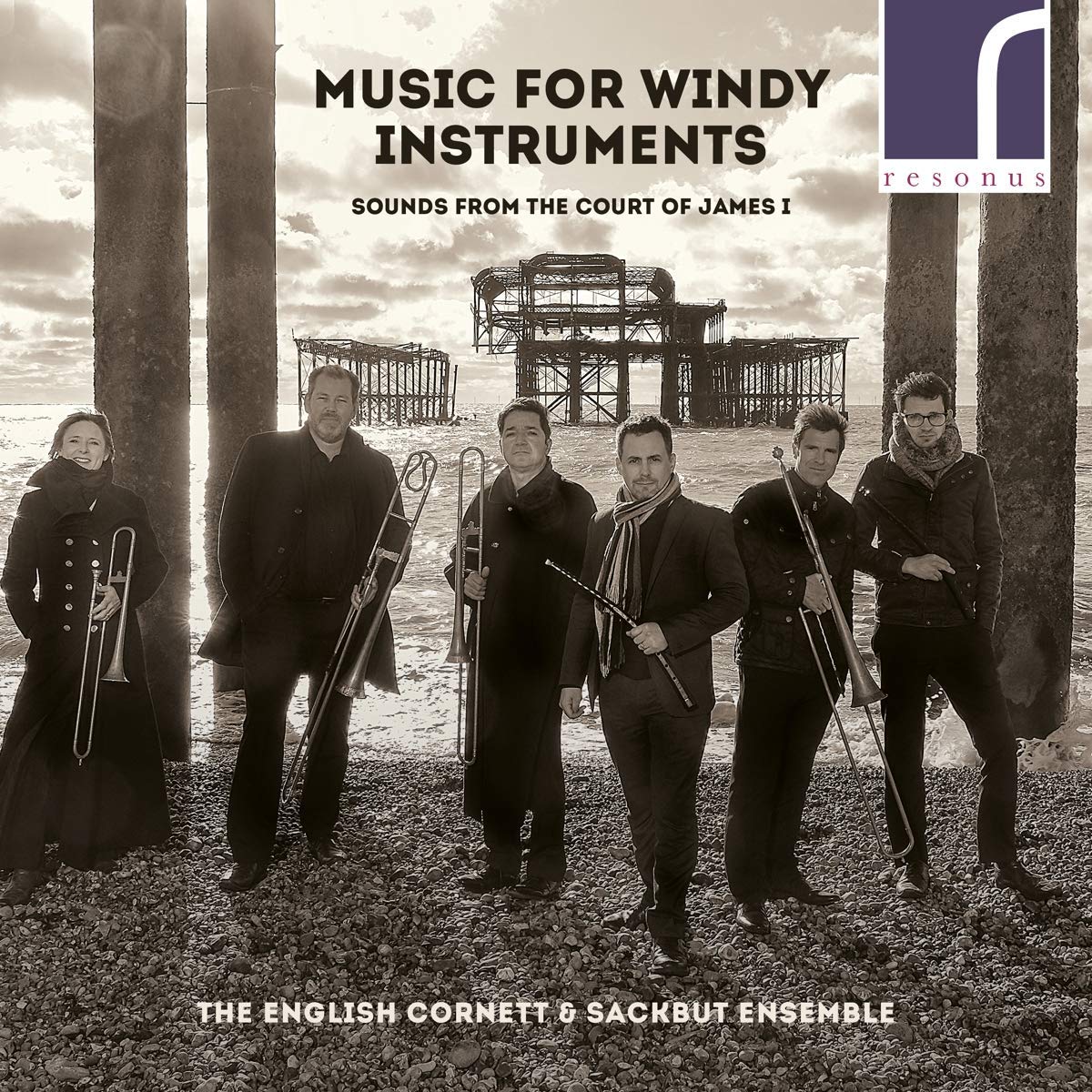 Music for Windy Instruments: Sounds from the Court of James I The English Cornett & Sackbut Ensemble (Resonus)
James I's court was the largest employer of musicians in 16th century England, its assorted players and singers shuffling from palace to palace as required. A distinction existed between haut and bas instruments: the latter, including lutenists and keyboard players, capable of offering the royals intimate musical entertainment, while wind players specialised in alfresco performances. Peter Holman's sleeve note points out that many of the leading musicians were immigrants, with most leading sackbut players coming from Northern Europe. The works played on this enjoyable anthology survive in a manuscript preserved in Cambridge's Fitzwilliam Museum, a mixture of earthy dances and instrumental versions of vocal numbers. The playing of the English Cornett & Sackbut Ensemble is dazzling. We're talking cornetts, not cornets, the four players conjuring convincingly vocal sounds from instruments which resemble overextended black puddings. Set against a trio of mellow, sonorous sackbuts, the effect is sublime.
What's striking is how contemporary some of these 25 miniatures seem; numbers likeThomas Lupo's little "Almain in D" resembling pastiches by Britten or Stravinsky. Irregular phrase lengths and quirky chord changes abound. It's difficult not to smile, the group's sonorous burblings the sonic equivalent of a friendly hug. A smattering of harpsichord pieces completes the sequence. Impeccable sound, too, the church acoustic just resonant enough.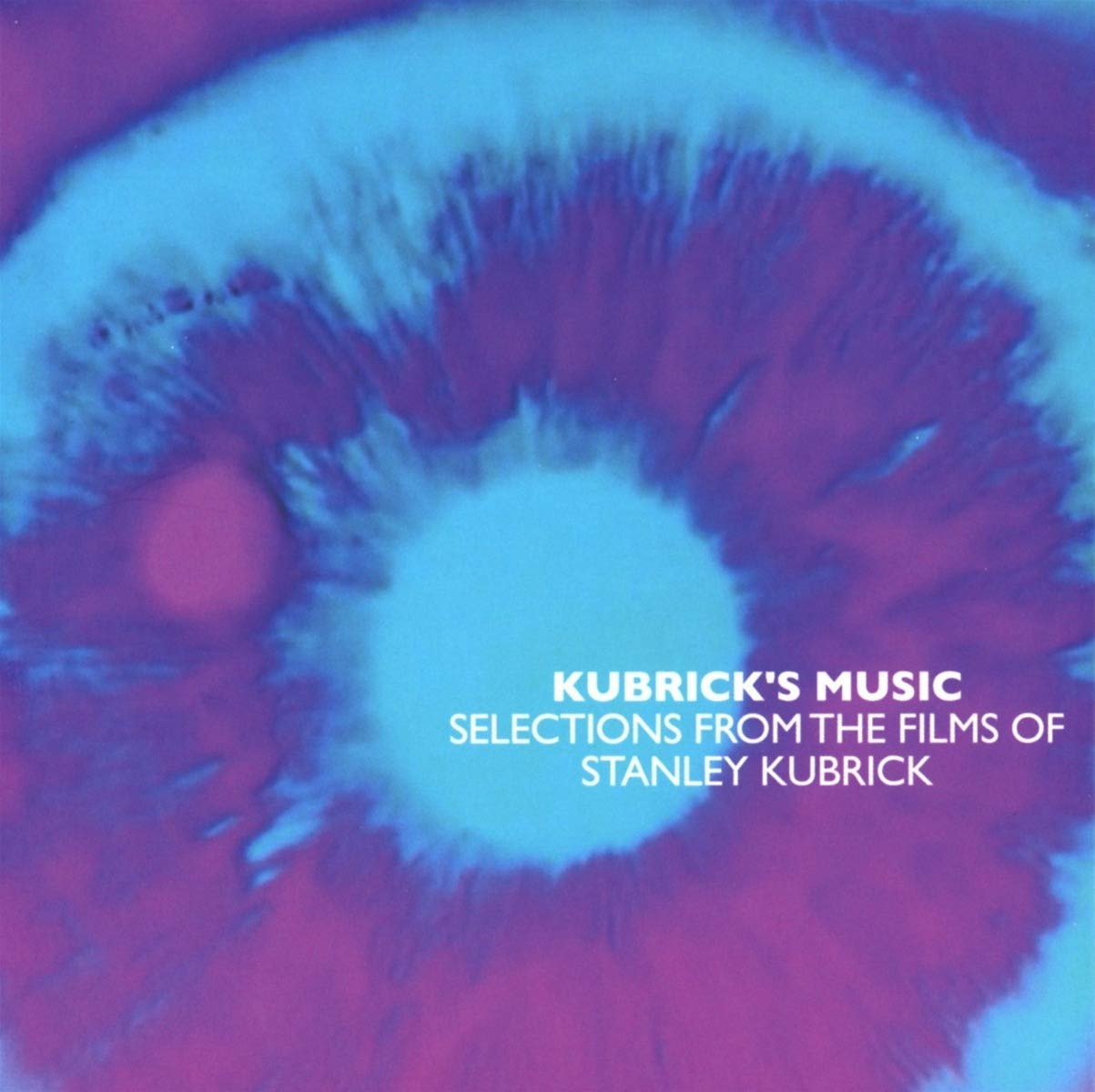 Kubrick's Music: Selections from the films of Stanley Kubrick (él)
This box set, "a combination of diegetic and non-diegetic formal score and preexistent music," (yes, I had to reach for the dictionary too) isn't what you might think it is. This isn't a budget price compilation of original Stanley Kubrick soundtracks but mostly a collection of pieces found in films from Paths of Glory to Eyes Wide Shut, usually in performances other than those actually used. This causes problems when it comes to A Clockwork Orange: standard big band orchestral Beethoven is no match for Wendy Carlo's quirky Moog synthesiser transcriptions, and I missed arranger Leonard Rosenman's fruity full string arrangement of a Handel sarabande in Barry Lyndon (though Andrés Segovia's guitar version is pleasing enough). What this set will do is to peruse YouTube in search of choice clips. Like the candlelit seduction sequence in Barry Lyndon, making extraordinary use of Schubert's D929 Piano Trio (Kubrick used baroque repertoire elsewhere, resorting to Schubert after concluding that "there are no tragic love themes in 18th century music").
MGM pressured Kubrick to use his former collaborator Alex North to compose a score for 2001, North attempting to please the director by writing music which would match the tracks which were used during the production. You can investiagte North's opening fanfare and sunrise online; it's nowhere near as effective as Richard Strauss's Zarathustra. It's a shame that we only get a fragment of a vintage 1959 Karajan recording, but there's an atmospheric slice of Khachaturian's Gayane conducted by the late Gennadi Rozhdestvensky, plus pieces by Mendelssohn and Vaughan Williams which were originally slated to be used. Excerpts from North's percussive Spartacus score sound fresh, and we get Nelson Riddle and Bob Harris's string drenched Lolita soundtrack, a real period piece. An enjoyable, well-documented set, though one which will make most sense to listeners familiar with the films.
these instruments resemble over extended black puddings
Explore topics
Share this article