Classical CDs Weekly: Bartók, Poulenc, Mr McFall's Chamber |

reviews, news & interviews
Classical CDs Weekly: Bartók, Poulenc, Mr McFall's Chamber
Classical CDs Weekly: Bartók, Poulenc, Mr McFall's Chamber
Rarely heard choral music from Hungary, sparky Gallic pianism and some Finnish tangos
Saturday, 17 October 2015
Bela Bartók collecting folksongs in Anatolia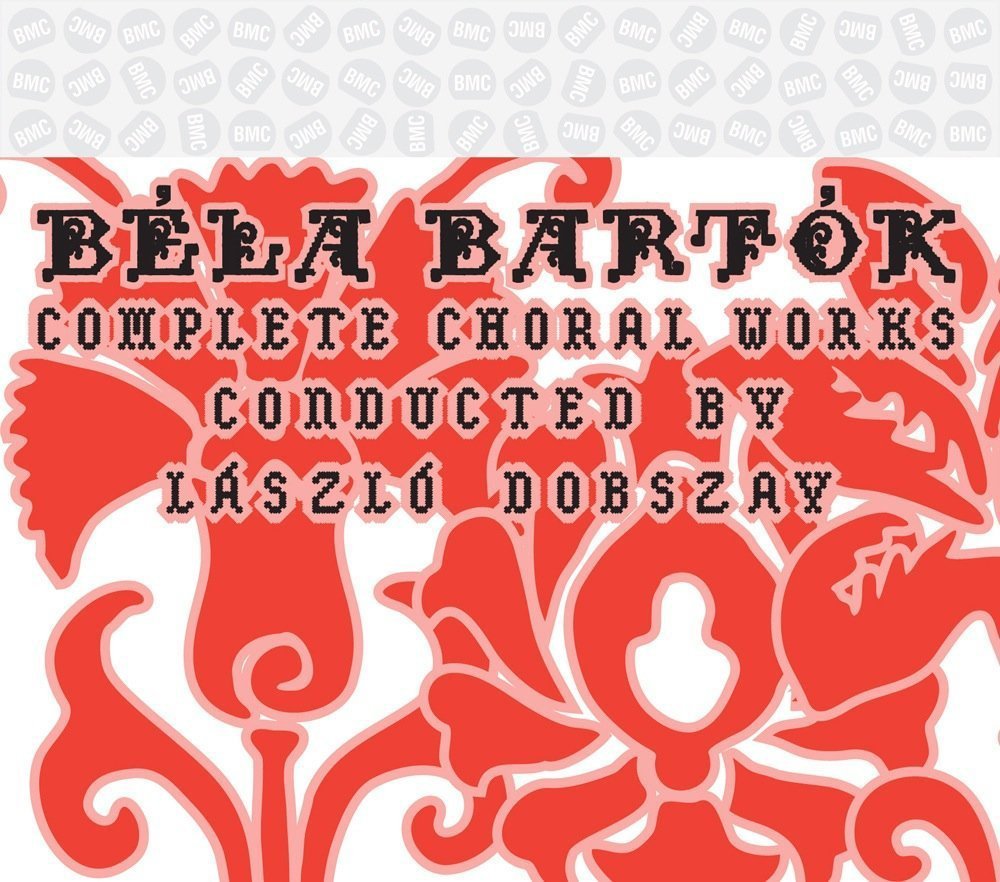 Bartók: Complete Choral Works Choir of selected students of the Liszt Academy and the Eötvös Loránd University/László Dobszay, with Zoltan Kocsis (piano) (BMC Records)
That Bartók's choral music is largely unknown outside Hungary is due to several factors. Most importantly, "The texts are for the most part untranslatable, and, in translation, are unsingable." So writes Andras Wilheim in a fascinating essay in this two-disc set. Unfortunately, the text is almost unreadable, thanks to an eccentric choice of font – the one mis-step in a well designed, immaculately produced release. The music, though, is sensationally good.
The first disc gives us Bartók's 27 Choruses in Two and Three Parts, scored for childrens' and womens' voices and published in the mid-1930s. If you've picked your way through the first books of Bartók's Mikorokosmos, you'll know already how brilliant the two-part writing can be. These tiny pieces are magical, the effects achieved through the simplest of means. Veteran Bartók specialist László Dobszay's vocal forces achieve miracles; in his words "I strived to let everything be audible… it should be clear that Bartók's choruses are beautiful music." He argues that the pieces only come alive when the singers begin to hear the harmonies and "marvel at their beauty".
The male and mixed choruses fill the second disc. Most are folksong arrangements, and they're similarly vibrant. Sample the set of Four Slovak Folksongs for mixed choir and piano (played here by the great Zoltan Kocsis). The mens' voices are terrific, their confidence and accuracy in the a capella numbers defying credibility. Full texts are given, though they're in Hungarian. I managed to find some translations online. No matter. This is a brilliant collection.
Poulenc: Piano Concertos, Aubade Louis Lortie, Hélène Mercier (pianos), BBC Philharmonic/Edward Gardner (Chandos)
Having all of Poulenc's concertante piano music on a single disc has to be a Good Thing. These performances are very decent too. You may have umpteen versions of the D minor concerto already, but now's the time to acquire another one. Louis Lortie and regular duet partner Hélène Mercier give us a refreshingly pungent, sharp-edged take on the work. It's still enormous fun, and we're reminded of Poulenc's brilliance in blending so many disparate elements with such gleeful aplomb. Javanese gamelan, Stravinskian neo-classicism and Mozart all feature, though the uniquely breezy mood is pure Poulenc.
Lortie and Mercier are fearless, their rapid semi-quavers at the concerto's opening immaculate. Tautly accompanied too by Edward Gardner's closely balanced BBC Philharmonic, adding a welcome touch of grit to a concerto which shouldn't be all froth. Even more impressive is Lortie's take on Poulenc's oft-overlooked Piano Concerto, a work which he describes as "almost a guilty pleasure: raw melodic talent unstained by intellectual complications..." Gardner's burnished brass chorales gleam. The "Swanee River" quote in the last movement is neatly handled. Roger Nichols' entertaining booklet essay suggests that Poulenc's opening D minor melody in octaves is a nod to Rachmaninov's Third, and that the work's slow acceptance is unsurprising considering it was written in a postwar France where gritty modernism was more in vogue.
Rarer still is the early Aubade, a "Concerto choréographique" for piano and 18 instruments. The stark opening prefigures the darkness which haunts much of Poulenc's late music, but this eccentric blend of ballet score and piano concerto contains some brilliantly catchy ideas. The bonus items are superb. We get the vibrant, spiky Sonata for Piano Duet along with two late pieces for two pianos. Most affecting is the 1959 Élégie, five sublime minutes which should be played, according to Poulenc, "as though you were improvising, a cigar in your mouth and a glass of cognac on the piano."
Solitudes – Baltic Reflections Mr McFall's Chamber (Delphian)
Solitudes collects music from the Eastern Baltic seaboard, and Ivan Moody's notes suggest that Finland, Estonia, Latvia and Lithuania are united by their experiences as nations oppressed by foreign powers. Delphian's beautiful monochrome cover art suggests that listening to this anthology will be a melancholy experience, best enjoyed alone with a glass of vodka. It isn't, of course; there are some wonderful things on this disc that you'll want to share with all and sundry. Like Unto Mononen's brief Satumaa, "a staple of the Finnish tango repertoire". Who'd have thought that such a sub-genre existed? Robert McFall's chamber arrangement is superb, as it is in Toivo Kärki's delectable Täysikuu, though you wish he'd included an accordion part. Aulis Sallinen's Introduction and Tango Overture is more substantial, the introspective mood refusing to shift even when the tango fireworks have kicked off.
A tiny extract from Sibelius's incidental music to Belshazzar's Feast sounds astonishingly modern in an arrangement for piano quintet, its melody heard over a haunting, static accompaniment. The Big Tune from Finlandia is heard in a transcription for piano quintet, including musical saw. It's played by cellist Su-a Lee. She manages to keep a straight face throughout, despite the instrument's comically eerie wailing. Kalevi Aho's Lamento for two violas is beautifully delivered by McFall and Brian Schiele. There are short pieces by Olli Mustonen, Erkki-Sven Tüür and Zita Bružiate. Best of all is Pëteris Vasks' Little Summer Music, six tiny movements for violin and piano which recall folk music transcriptions by Bartók. All smartly performed, with pianist Maria Martinova deserving special praise. Warmly recorded too.
The texts are for the most part untranslatable, and, in translation, are unsingable
Explore topics
Share this article