Classical CDs Weekly: Bach, James Horner, Baltic Sea Youth Philharmonic |

reviews, news & interviews
Classical CDs Weekly: Bach, James Horner, Baltic Sea Youth Philharmonic
Classical CDs Weekly: Bach, James Horner, Baltic Sea Youth Philharmonic
Baroque electronics, concert music from a film composer and a multinational youth orchestra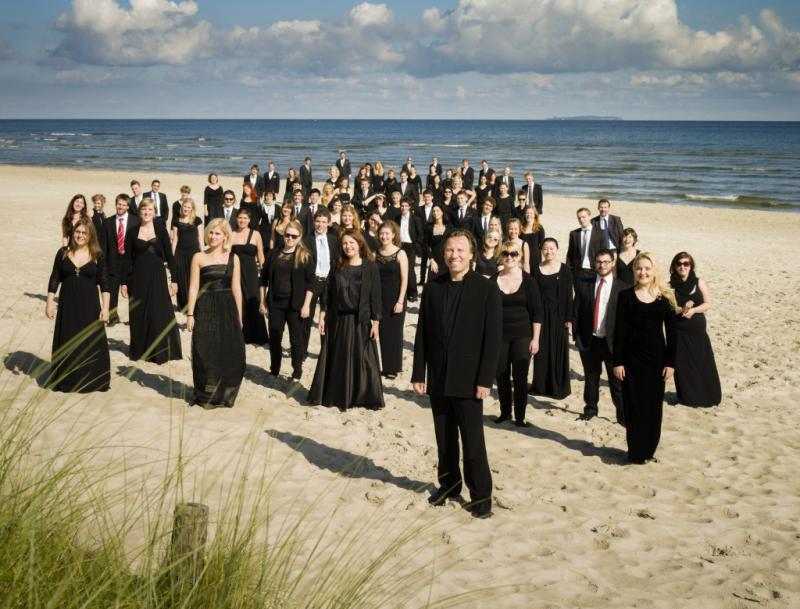 On the beach: Kristjan Järvi and musicians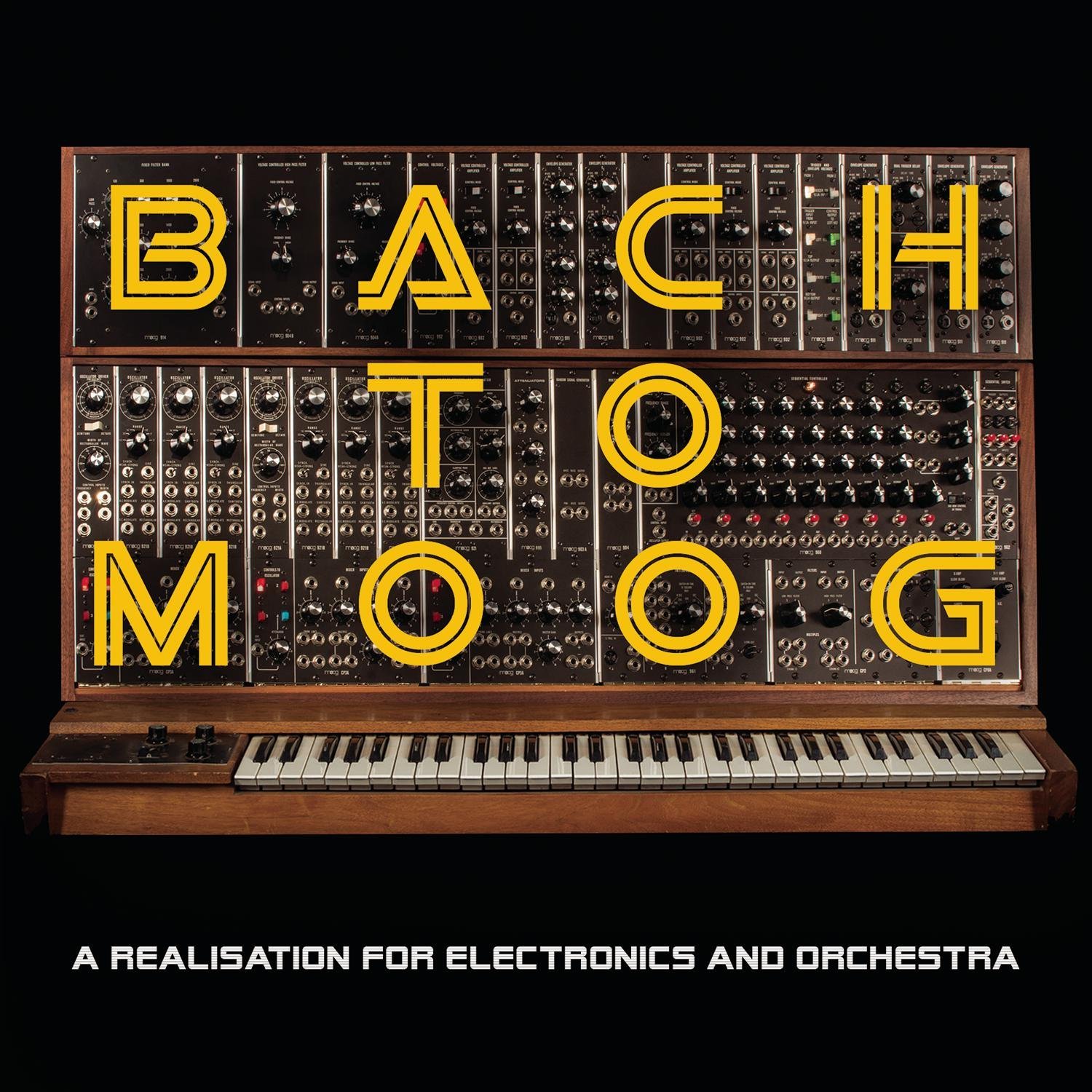 Bach to Moog: A Realisation for Electronics and Orchestra Craig Leon (Moog synthesizers and conductor), Jennifer Pike (violin), Sinfonietta Cracovia (Sony)
Each new year throws up swathes of composer-related anniversaries, but 2015 also marks 50 years since the appearance of Robert Moog's first modular synthesizer. Plus it's the tenth anniversary of Moog's death. 1968 saw the appearance of Moog devotee Wendy Carlos's album Switched-On Bach, so it's fitting that the same record label (or its modern equivalent) sees fit to release this disc. In an age where programs like GarageBand allow any schmuck to churn out anodyne electro-pap in minutes, there's something heroic about Carlos's work, each track painstakingly knitted together, line by line. Switched-On Bach still sounds good – largely because of Carlos's utter respect for the source material. I'm a huge fan of quirky Bach arrangements, and Craig Leon's new disc contains some delightful sounds.
The big difference is that he also employs violinist Jennifer Pike and Penderecki's Sinfonietta Cracovia, along with his "newly created Moog modular 55" which duplicates the sound produced by Moog's 1970s models. How much interaction there was between the various parties isn't revealed, though one suspects that some of the tracks were assembled after performances were recorded in different countries.
Leon's instrument sounds pretty authentic to me; there's a characteristic warmth to the keyboard's spongy bass notes. The synthesized noises at the start of the D minor Toccata and Fugue are gorgeous, and I'd have been perfectly happy if Pike and strings hadn't made an entrance, though their contributions are nicely judged. There's an enjoyable arrangement of Brandenburg 4 with Moog flutes and continuo, and Pike's backing for the ubiquitous Air from the 3rd Orchestral Suite is a thing of beauty. The best is saved until last, when Leon plays, unaccompanied, the Goldbergs' Aria and a sequence of 14 brief canons Bach composed on the theme's ground. Purists will presumably hate it, but the music's spark and invention emerge unscathed.
James Horner: Pas de Deux Mari Samuelsen (violin), Hakon Samuelsen (cello), Royal Liverpool Philharmonic Orchestra/Vasily Petrenko and Clark Rundell (Mercury Classics)
This high-profile release has unintentionally become a poignant tribute to James Horner, who died a few weeks ago in a plane crash. Probably the best known film composer after John Williams, Horner was a versatile musician, and one who took enormous pleasure in writing expansive, carefully structured chunks of music, instead of pithy episodes lasting a few minutes at a time. Titanic and Avatar aren't great films, but Horner's music adds massively to their impact. And, by all accounts, he was a thoroughly nice bloke. Pas de Deux is a three-movement concerto for violin, cello and orchestra. Soloists Mari and Hakon Samuelsen had met Horner in 2011 and asked him to write a concerto for them. He agreed, and the work was premiered at the RLPO's 175th anniversary concert last November.
It sounds exactly as you'd expect it to, in a good way. Horner's long melodic lines unfold with majestic ease. Bits of it sound like post-war Vaughan Williams, and there's a sequence of slow chords that seem to allude to Britten's Billy Budd. You frequently forget that this is a concertante work, though Horner states that his soloists "aren't against the orchestra, as in Brahms, but always blended with it." A much faster third section provides a crowd-pleasing finale.
Funny to think that Pärt's ubiquitous Fratres is almost a popular classic, but here it is, in the version for violin (Mari Samuelsen), strings and percussion. Giovanni Sollima's enjoyable Violoncelles, Vibrez has Hakon Samuelsen is joined by Alicia Weilerstein. And there's a brief piece by Einaudi, the siblings backed by strings and a pair of harps. All beautifully accompanied by the RLPO, under Vasily Petrenko (for the Horner only) and Clark Rundell. Nothing ear-stretching, but a thoroughly likeable disc.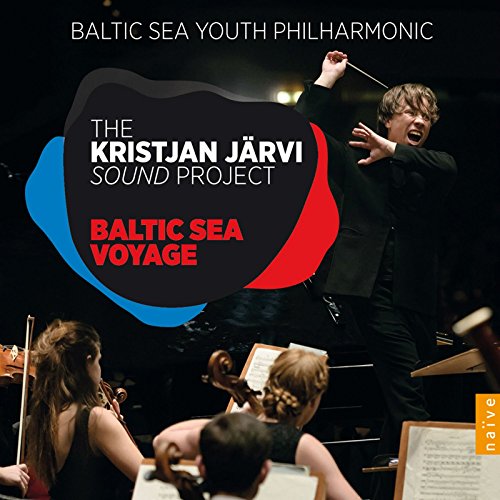 Baltic Sea Voyage Baltic Sea Youth Philharmonic/Kristjan Järvi (Naive)
Yet another youth orchestra, and an extremely good one. The Baltic Sea Youth Philharmonic draws its players from ten Baltic countries. There's some predictably stodgy prose in their debut disc's booklet about "creating a united voice for the region" and an endorsement from Angela Merkel. It's easy to mock. But, if you've ever played in a youth orchestra or band, even at a humble level, you'll understand music's uplifting power to unite, to forge links between disparate individuals. Kristjan Järvi is this orchestra's founding conductor, and this debut disc features ten pieces, a mixture of live and studio recordings made between 2010 and 2014.
Sparks fly from the outset with Nielsen's overture to Maskarade. Järvi's speeds push his players to the limit, and there's a comically loud bass drum a few minutes in, but it hangs together beautifully. The same piece will open the 2015 Proms. Do tune in, as it's a delight; an overture which would be more popular if it wasn't so hard to play well.
Better-known items include the slow movement from Sibelius's Karelia Suite, Pärt's sublime Cantus in memorium Benjamin Britten and the "Sacrificial Dance" from Stravinsky's Rite. We get an incandescent romp through Henk de Flieger's arrangement of Götterdämmerung's final scene, helped by outstanding strings and brass. Polish composer Wojciech Kilar's Orawa was new to me. It begins as if it's a well-behaved folk song arrangement. The ending? I urge you to discover for yourself. There's an unhinged, catchy movement from a symphony by the Latvian Imants Kalniņš. Plus some Grieg and Stenhammer. All beautifully recorded; this is already one of my favourite orchestral discs of 2015, so it's a pity that there's no information in the booklet about the music played.
Järvi's speeds push his players to the limit
Explore topics
Share this article