Classical CDs Weekly: Albert Roussel, Roy Budd, Propellor |

reviews, news & interviews
Classical CDs Weekly: Albert Roussel, Roy Budd, Propellor
Classical CDs Weekly: Albert Roussel, Roy Budd, Propellor
A great French composer gets his due, an iconic film score remastered and an aquatic journey from ocean to sky
Saturday, 07 September 2019
Naval captain, teacher and composer: Albert Roussel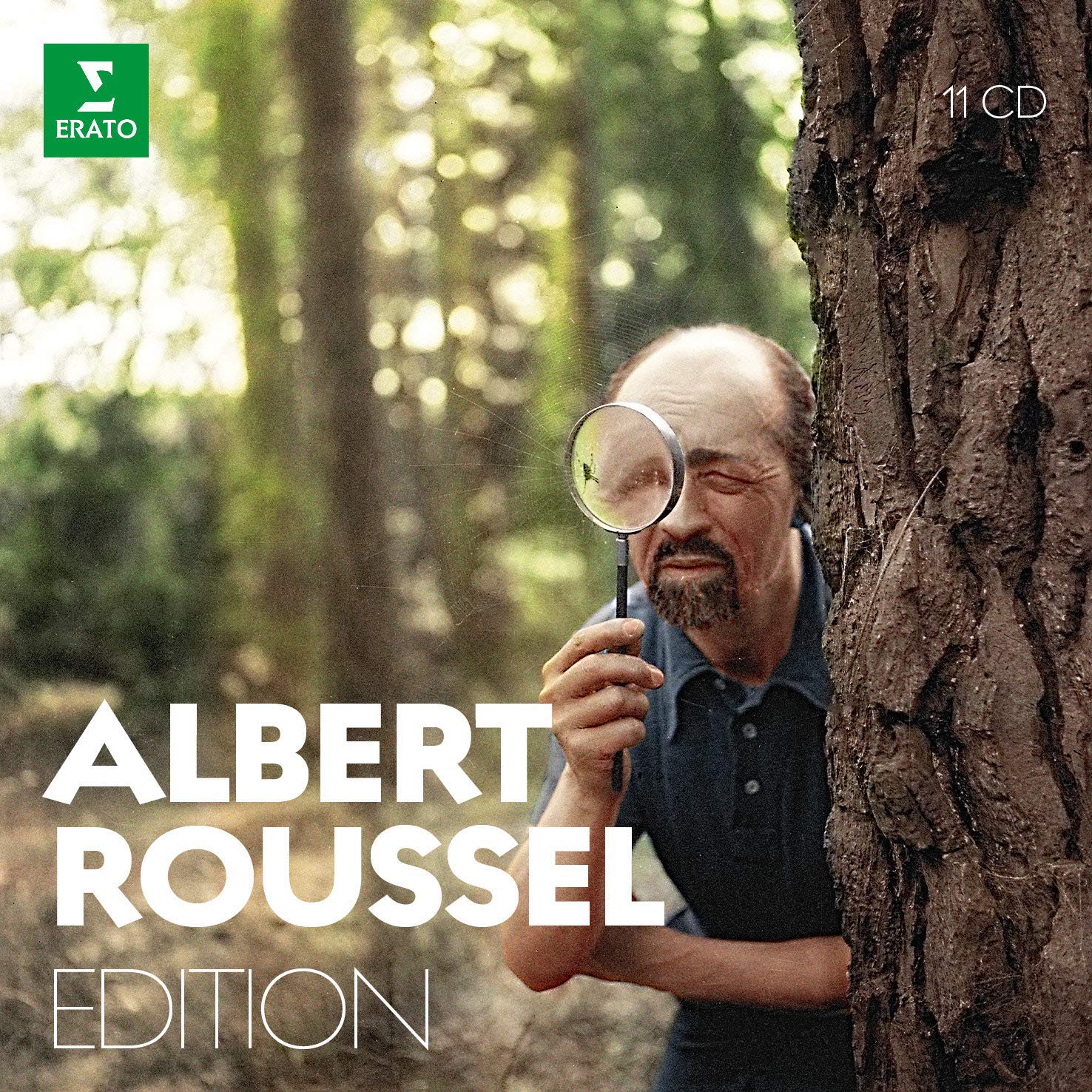 Albert Roussel Edition (Erato)
Be grateful that Albert Roussel became a composer at all. Born in 1869 and orphaned at a young age, he was a talented pianist who joined the French navy as a teenager. Music was an enjoyable distraction during his naval service, Roussel accompanying Sunday services and playing chamber music with fellow officers. He retired in 1894 and promptly moved to Paris to study music, initially studying harmony and counterpoint privately before enrolling at the Schola Cantorum under Vincent d'Indy. Prodigiously talented, Roussel was quickly roped into teaching counterpoint there, his earliest pupils including Varèse and Satie. Martinů was a student in the 1920s. Meanwhile, Roussel's compositional career blossomed. Erato's capacious box set is a must-have for anyone interested in early 20th century music, and an idea way to become acquainted with a supremely likeable figure. Where to start? Probably with the final disc on the box, which includes a 1930 recording of the suite from Roussel's lovely ballet Le Festin de l'araignée conducted by the composer. Hearing a vintage French orchestra is fascinating in itself, and Roussel brings out the score's wit and warmth. We also get a few seconds of him talking, in clear, crisp, French, and accompanying five chansons in 1929 with soprano Claire Croiza. It's spine-tingling.
Then turn to CDs 6 and 7, where you'll find Charles Munch's definitive, pungent performances of Roussel's 3rd and 4th symphonies. The four symphonies neatly plot the composer's stylistic development: No 1 a rhapsodic slice of nature worship replete with bird calls, No 2 harder-edged and darker. They're already fascinating, but No 3, commissioned by Koussevitsky, is the place to start, Roussel's lean neoclassicism utterly compelling; this is such a joyous, memorable piece. I've been exploring this set for several months and the music's positivity is one of its consistent pleasures: you can sense that Roussel took real delight in being a composer. Try the opening movement of his Suite in F, one of the most irrepressibly upbeat things you'll hear.
We get the ballets Bacchus et Ariane, Aeneas and the complete Festin de l'araignée in superb performances from Roussel's pupil Jean Martinon. Orchestral rarities include the Piano Concerto and the late Concertino for Cello – both compelling, and Padmãvati, Roussel's highly-perfumed opéra-ballet. Plus generous swathes of vocal and chamber music. Martinon, Munch, Michel Plasson and Charles Dutoit are among the conductors involved. Remasterings are clear and clean. An unmissable bargain, compiled with rare intelligence and love. Even the cover photo is superb, a colourised Roussel in the field and gazing, entranced, at a spider.
Roy Budd: Get Carter (Cherry Red)
Roy Budd's music to Mike Hodges' Tyneside noir Get Carter is one of the great film scores. Though there's not actually an awful lot of it, and what there is mostly performed by just three musicians. Producer Michael Klinger couldn't afford an orchestral score, settling instead for Budd on harpsichord, piano and electric piano, Chris Karan on percussion and bassist Jeff Clyne. Get Carter's menacing, exhilarating main theme is still an extraordinary thing, Clyne's bass ostinato, Karan's tabla accompanying Budd's earworm of a harpsichord riff. Just two chords have rarely sounded so cool and edgy. Hodges uses variants of the motif very sparingly in the film, and the rest of the soundtrack is comprised of the generic, diegetic numbers which we hear in selected scenes. Several are indecently catchy, as if Budd was incapable of writing an unmemorable tune. "Love is a Four Letter Word", sung by Lesley Dawson, is a corker, as is the instrumental "Girl in the Car". I'm keep returning to "Goodbye Carter", a rerun of the main theme shorn of the train noises which accompany its first outing.
That this is a three-disc set might seem like overkill, but it's worth the investment. We get a selection of alternative takes and mixes, plus four unnecessary remixes. More interesting is a CD of extracts from Budd's later work, much of it rivalling the likes of John Barry and Lalo Schifrin in terms of catchiness. No Doubt and Jazz it up, both from French Connection knock-off The Marseille Contract are great fun; Budd's scores usually more memorable than the films they served. Documentation is superb, the three discs packaged in a hardback book containing essays on source novel, film and score, much of it by Budd's friend and collaborator Paul Fishman. Remasterings are excellent.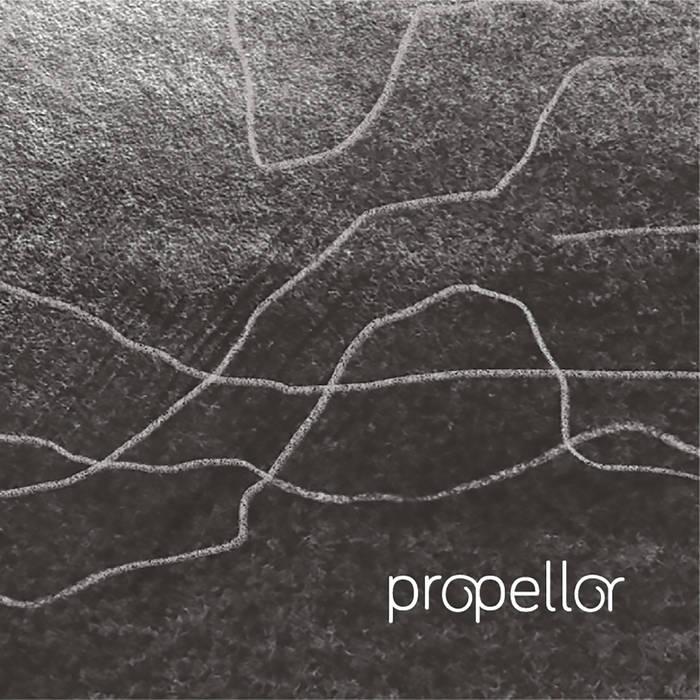 Propellor: Loom (Propellor Ensemble)
Sumptuous art design and minimal documentation mean that you have to approach this beguiling album with open ears. The one hint we get is a definition of the word loom as "the slow and silent movement of water in a deep pool" in Cumbrian dialect, subsequent google searches revealing that Loom is an ambitious work, its 50 minutes charting a water course's backward journey from sea to sky. Live performances by the twelve-piece Propellor earlier this year were immersive events with video projection, live electronics and field recordings. Much of the work was developed at Snape Maltings, and the snatches of speech heard throughout reference the local area. So we begin in what's presumably a becalmed, chilly North Sea. Floods, and the idiocy of planners who build homes on flood plains, are a recurring theme, along with the centrality of water in people's lives. Loom unfolds as a seamless single movement, the transitions between sections imperceptible. Folksy stomping and brass duets give way to patches of ambient electronica, and there's a magical coda. We're left with the sound of soft rainfall.
Without the visuals we're missing a key element, but this beautifully produced performance, taped in Snape Maltings, makes for agreeable listening, Propellor's assorted instrumentalists audibly having fun. Five little Loom Miniatures, cut from the same cloth, are offered as a bonus. Accordion and clarinet jostle for attention in River, and there's a sense of quiet desolation in Floodplain.
Roussel's lean neoclassicism is utterly compelling
Explore topics
Share this article