Classical CDs: Two bass drums, three oranges and seven symphonies |

reviews, news & interviews
Classical CDs: Two bass drums, three oranges and seven symphonies
Classical CDs: Two bass drums, three oranges and seven symphonies
Box sets of Soviet Russian music, plus some engaging post-war and 21st century repertoire
Saturday, 30 October 2021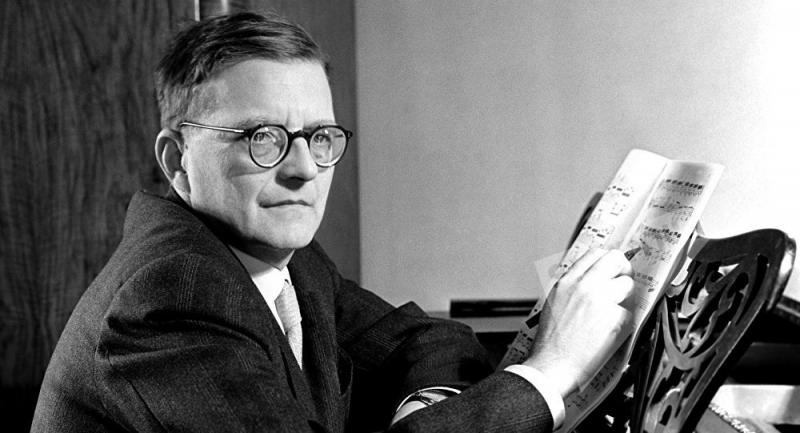 Shostakovich at the piano
Prokofiev: The Symphonies Bergen Philharmonic Orchestra/Andrew Litton (BIS)
The first CD alone (containing almost 87 minutes of music!) in this five-disc set should be enough to convince you to buy the whole thing. Andrew Litton's Bergen Philharmonic deliver one of the sparkiest accounts of Prokofiev's 'Classical' Symphony you'll hear on disc. There's so much to love; the first movement's tempo beautifully judged, and some terrific flute playing in the finale. Symphony No. 2 followed almost a decade later in 1925. Usually lumped in the same bit of the classical Venn diagram that contains Mosolov's Iron Foundry and Honegger's Pacific 231, Litton's performance is revelatory. Prokofiev's thick first movement scoring sounds unusually transparent here, the overriding impression one of lightness, wit and energy. I'd never thought of this as a tuneful work before, but Litton makes it sing, bringing similar care to the concluding sequence of variations. It's fun, in other words, the symphony's final bars wonderfully spooky. Symphony No. 3 is another treat, a widescreen spectacular in Litton's hands. It's noisy where it needs to be, though the softer moments impress, particularly the scherzo's middle section.
What of the rest? The rarest item is probably the 1947 revision of Symphony No.4, the compact 1930 original now 15 minutes longer. I'm not convinced: there are passages where it feels as if Prokofiev is treading water, the most memorable sections those left relatively unaltered from the original. Litton's version is spectacularly played though, the all-important piano writing given due prominence. It's paired with a heart-rending account of Symphony No. 7, a bonus track giving us the finale with the revised coda which Prokofiev tacked on under duress. Unfashionable, I know, but I love both endings, and Litton is excellent in the noisier one. Symphonies 5 and 6 are excellent, the former coupled to an explosive Scythian Suite and No. 6's punchy, bleak payoff incredibly powerful. The suites from Lieutenant Kijé (with baritone soloist) and The Love for Three Oranges are fun, and the final disc contains the three suites drawn from Romeo and Juliet, reordered to match the numbers' appearance in the complete score. "Romeo at Juliet's Tomb" is terrifying, and the pithier dances are a delight. A fabulous set. You should already own Neeme Järvi's exciting Prokofiev cycle on Chandos, but buy this one too. BIS's engineering has thrilling depth and impact.
On DSCH – Shostakovich: 24 Preludes and Fugues, Ronald Stevenson: Passacaglia on DSCH Igor Levit (Sony Classical)
Shostakovich composed his cycle of 24 Preludes and Fugues after a visit to Leipzig in 1950 to commemorate the bicentenary of Bach's death, the East German authorities keen to present Bach as a versatile secular musician rather than "a church composer who had turned his back on the world and was out of touch with life." Coolly received by the Union of Soviet Composers, Shostakovich stressed that this huge work didn't have to be consumed in its entirety, and he himself only recorded parts of the set. I like it both ways: with a new recording of the piece I'll often skip to my favourite bits as a taster, then attempt the whole in a single sitting. Igor Levit's performance is a cracker: numbers like the radiant A major fugue glow, and the pithier, more acerbic preludes are pointed and witty. He's also excellent at illuminating the Bachian parallels; fugal voices clearly delineated, Levit finding beauty amid the thorniest counterpoint. We're not told in what order Levit recorded the set, but there's a thrilling sweep to this performance. The dissonant D flat major fugue is electrifying here, and the epic D minor fugue that closes the work has incredible weight and authority, the semitonal clashes vanquished in the closing bars.
Intriguingly, Levit adds as a hefty bonus the 1960 Passacaglia on DSCH by the Scottish composer Ronald Stevenson. Using Shostakovich's musical monogram as a basis, Stevenson recalled "piling up variations over that ground bass until they grew into hundreds; I've never counted them." It's a dizzying ride, austere and approachable by turns. Bach is referenced in the third part, Stevenson's huge three-part fugue a compositional tour-de-force. You can sense Levit's delight in discovering the work, and hope that his advocacy will bring it to a wider audience. Sony's production values are impressive, with vivid engineering and appealing design.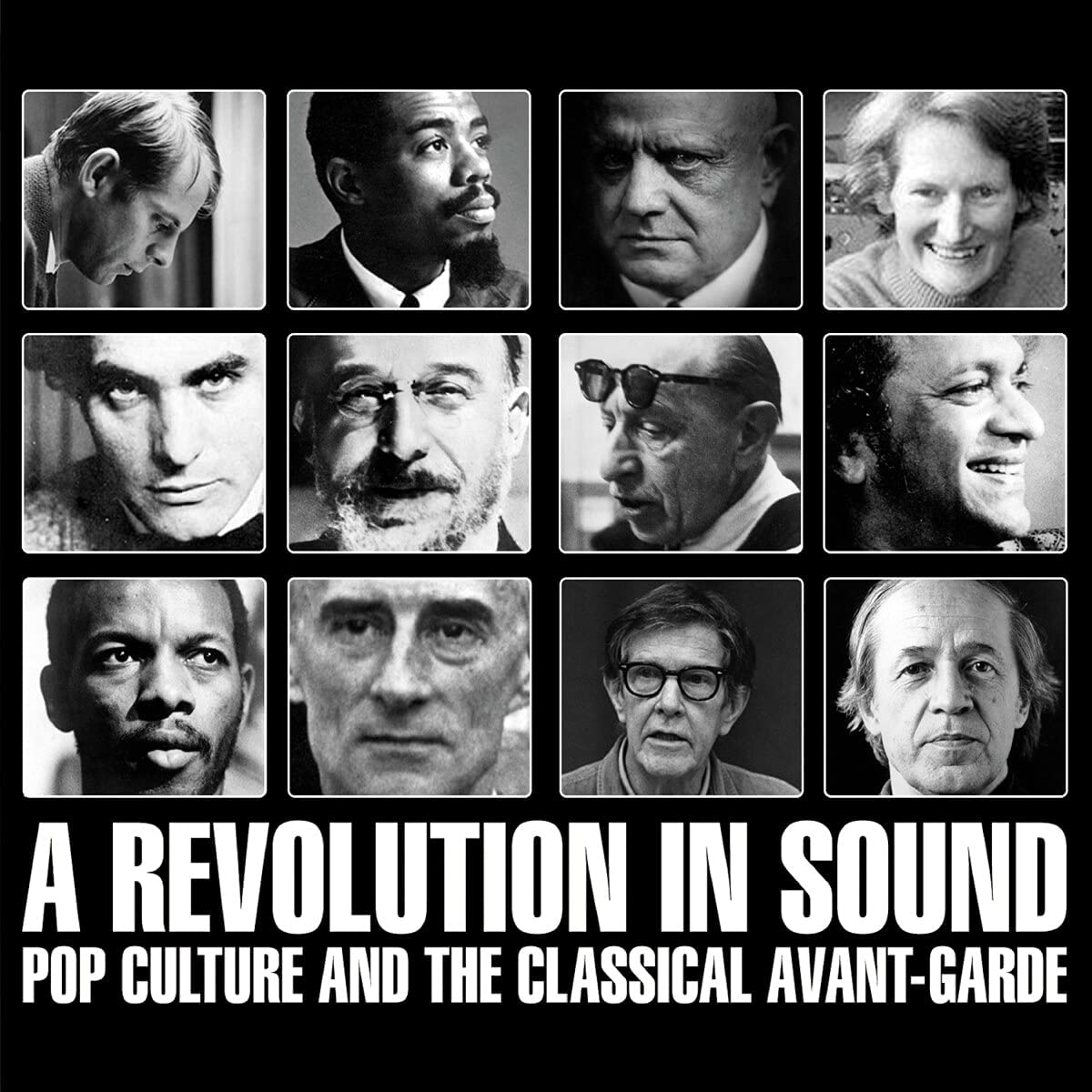 A Revolution in Sound – Pop Culture and the Classical Avant-Garde (él Records)
Nominally an examination of the influence of modern classical music, the avant-garde and free jazz on post-war pop and pop culture, this budget-priced four-disc set is worth having for some of the performances it contains. Varèse's influence on Frank Zappa is well known, as is the Beatles' interest in Stockhausen and musique concrete. A 1959 performance of Varèse's Octandre, conducted by a young Pierre Boulez, sounds deeply strange, Boulez also conducting one of the three orchestras in an incredibly vivid-sounding 1958 recording of Stockhausen's Gruppen, along with Bruno Maderna and the composer. Who wouldn't want to hear that? Or Glenn Gould playing Schoenberg's Op. 11 Three Piano Pieces, and Hans Rosbaud's pioneering 1957 version of Stravinsky's ballet Agon with an incredibly well-drilled radio orchestra.
This is that sort of box; one minute you're enjoying Ernest Ansermet's Ravel, then marvelling at the sound of Messiaen playing his own organ music in 1956. That so much of this music exists at all in 'historical' recordings is remarkable. I'm not sure why Thomas Beecham conducting Sibelius's suites from The Tempest is included (though there's a nice anecdote from George Martin included in the booklet), or Boult conducting Britten's Four Sea Interludes, but they're good to hear, the latter followed by Private Dreams and Private Nightmares, a 1957 BBC Radiophonic Workshop production, much of the music provided by Daphne Oram. It's crazy stuff, with a passage around ten minutes in that will please anyone in search of Halloween-themed heebie jeebies. John Cage's music for prepared piano still sounds fresh and original, and where else will you find John Dowland and Erik Satie sharing disc space? There's also an intriguing selection of post-war jazz, from Bill Evans, John Coltrane, Ornette Coleman and Eric Dolphy. A fascinating box. The vintage recordings sound, mostly, very vivid in these transfers, with decent notes and information on when and where individual items were recorded.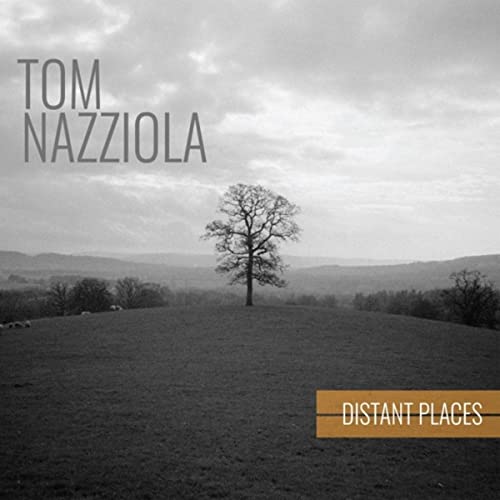 Tom Nazziola: Distant Places (Unfinished Side)
Tom Nazziola shares with Christopher Cerrone (reviewed two weeks ago) an interest in place, writing that his album Distant Places "is as much about the diverse influences that inform my writing as it is about the various places, people, and things I've encountered." Nazziola's eclectic, open-hearted music is instantly appealing: this disc's opener, Cat and Mouse, is an exuberant five minute display piece for vibraphone, marimba and udu, the last-named's wobble-board like rumblings burbling away under the glittering surface. A multi-tracked Nazziola plays all three parts, flawlessly, and appears on most of the remaining 14 tracks. They share clear rhythmic and melodic outlines, Nazziola's gift for busy counterpoint exhilarating rather than wearying. The two bassists in Bass Palmas never play in the same way at any point, the mixture of bowing and pizzicato notes accompanied by Nazziola's hand claps (palmas). Red Sky's forward motion is infectious, and the composer's piano playing on Velvet Carnival is similarly involving.
Nazziola's years studying at the Eastman School of Music are commemorated in the multi-movement Rochester Suite. "Sibley Tower" is the most affecting, a spare, very Gallic-sounding meditation for soprano saxophone and piano. "Fifth Floor Annex" adeptly demonstrates how texturally interesting two pairs of snare and bass drums can sound in the right hands. The album closes with music written for a screening of the iconic silent film The Golem, full of bite, colour and energy. Performances, from a variety of ensembles, venues and settings, are razor-sharp. Support contemporary music and buy this disc.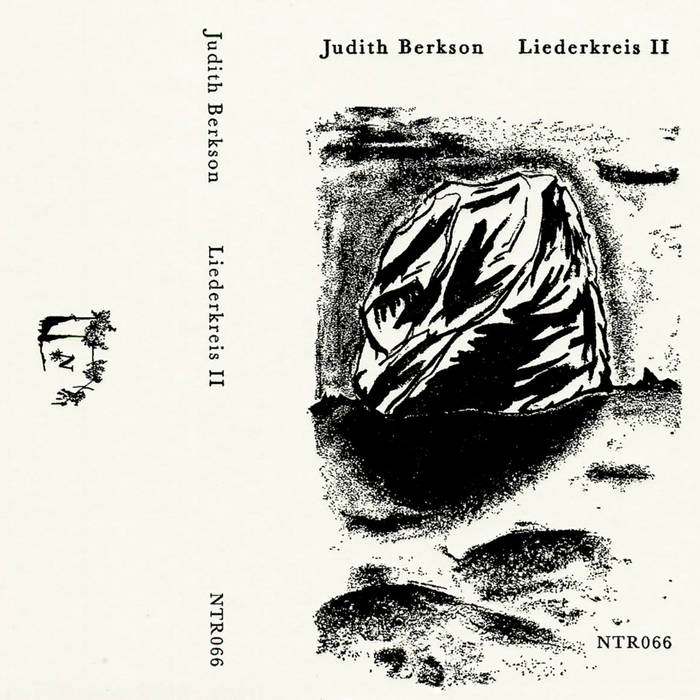 Judith Berkson: Liederkreis II
Kevin Corcoran/Jacob Felix Heule: Erosion (both Notice Recordings)
Two more releases from Notice Recordings have come my way. Both are available as downloads but you really need to acquire them as limited edition cassettes. Exquisitely designed and produced, they're beautiful objects in themselves; that they sound so good is a bonus. Composer and singer Judith Berkson's Liederkreis II takes lieder by Schubert and Schumann as starting points, Berkson typically stripping away the piano accompaniments and performing them a capella, multitracked. The results are both seductive and chilling; Berkson's vocal writing so effective that you'd love to hear them sung live. Especially potent is "Suns", recasting a bittersweet number from Die Winterreise. "Castle", based on a song from Schumann's Liederkreis has stark power. Interspersed are three unsettling pieces for synthesiser. Berkson's singing is exquisite throughout; this is an intriguing, unsettling album.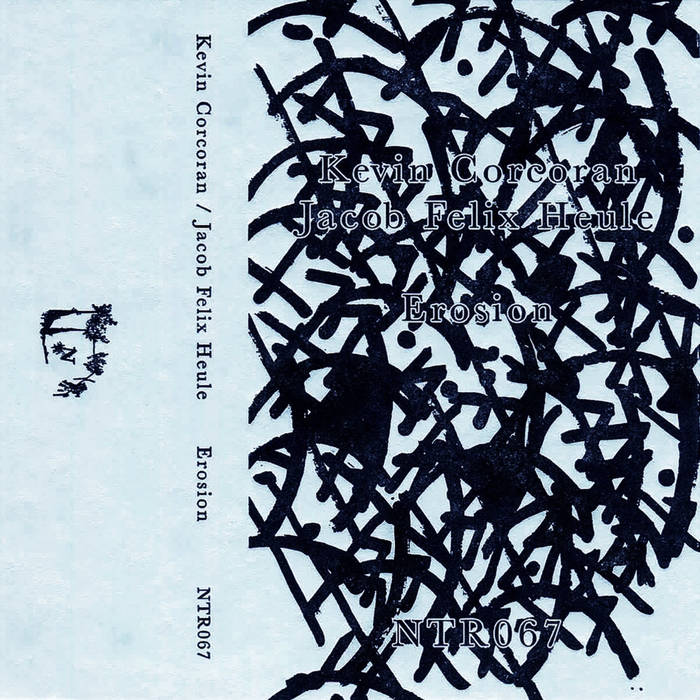 Erosion might seem harder to get one's ears around, Kevin Corcoran and Jacob Felix Heule's 80-minute album containing two extended improvisations for a pair of bass drums. Don't be surprised; Gabriel Prokofiev has written a concerto for the instrument, and much of the fun of Erosion comes in trying to visualise how the instruments are being played. What we don't get are loud thwacks, the sounds conjured up by Corcoran and Heule on "Eskers" and "Intertidal" predominantly soft and subtle. I'm visualising lots of bowing, brushing, tapping and delicate scraping. The sense of intent and purpose makes this release work. I've listened to both sides several times, both pieces making increasing sense as music, this "sprawling yet focused love affair with the bass drum" far more than an offbeat curio. That music so offbeat is still being recorded and released is surely a cause for celebration: all hail Notice Recordings.
a passage around ten minutes in will please anyone in search of Halloween-themed heebie jeebies
Explore topics
Share this article