Classical CDs: Horns, musical autobiography and Australian landscapes |

reviews, news & interviews
Classical CDs: Horns, musical autobiography and Australian landscapes
Classical CDs: Horns, musical autobiography and Australian landscapes
A great instrumentalist's centenary celebrated, a musical friendship remembered and some unorthodox contemporary piano music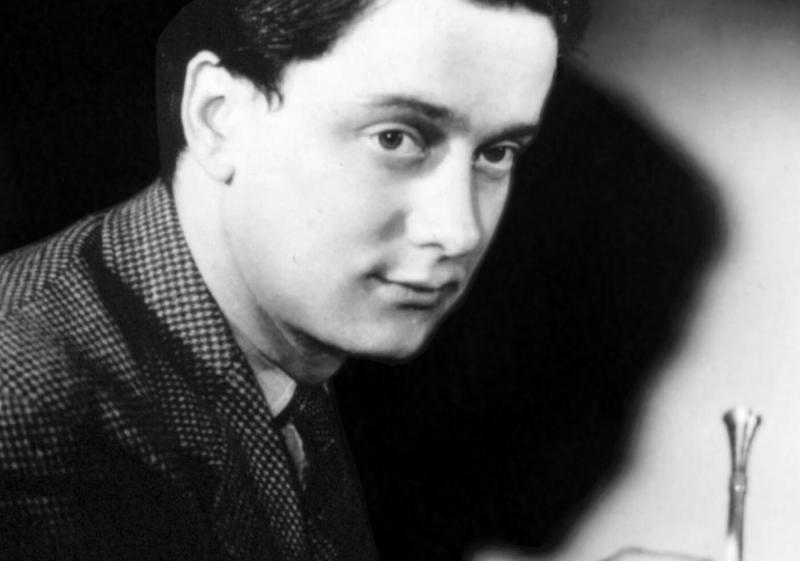 The young Dennis Brain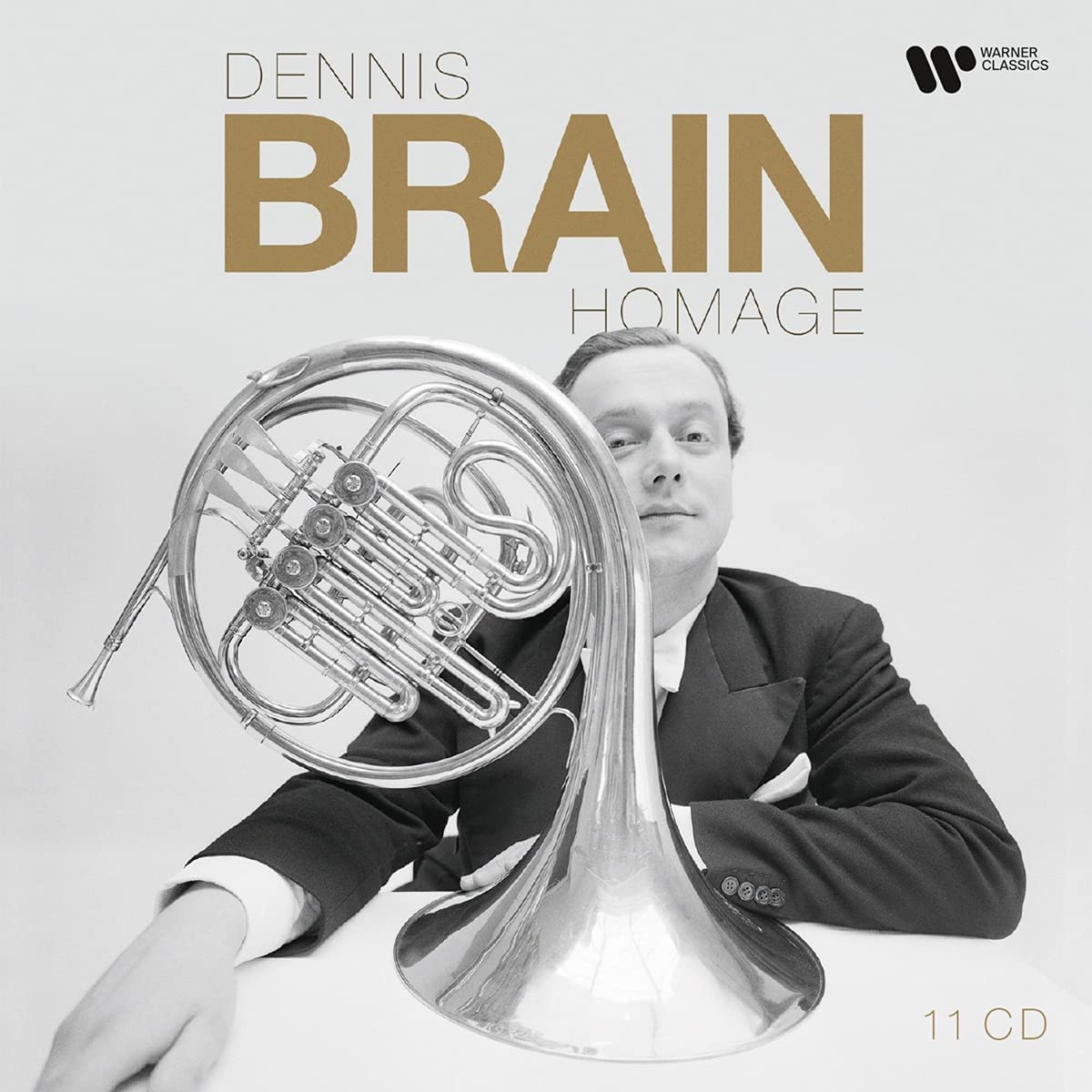 Dennis Brain: Homage (Warner Classics)
Eleven CDs, assembled to mark the centenary of the legendary hornist's birth. Whoop whoop. Start at the beginning, with a 1938 recording of Mozart's K334 Divertimento. The horn writing isn't spectacular but the two players are perfectly blended, phrasing as one. This was the 16-year-old Dennis Brain's recording debut, sat alongside his father Aubrey in Abbey Road Studios. Dennis's clean, pure tone was a constant throughout his short but spectacular career, the move from a narrow-bore piston instrument to a modern Alexander horn managed without any loss of lustre.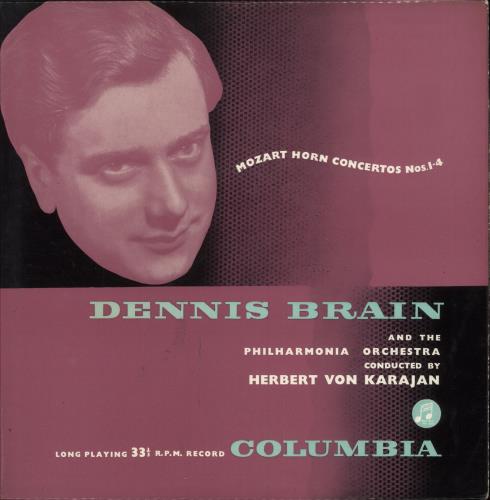 Brain's classic accounts of the Mozart and Strauss concertos are library classics which still sound splendid. You really have to hear his flamboyant 1947 recording of Strauss 1, played on a battered instrument held together with tape, closer to a hosepipe than to a conventional double horn. Versions of two Mozart concertos from the 1940s are equally entertaining, Brain's ebullience matched with musical maturity.
That 1953 Mozart disc, the concertos accompanied by the Philharmonia under Herbert von Karajan, has never been out pf print, deservedly so, and it's good to have it newly coupled on this reissue with Karajan conducting the "Quoniam tu solus sanctus" from Bach's Mass in B minor and a live performance of Strauss's Four Last Songs from June 1956. Elizabeth Schwarzkopf sounds fresher than she does in George Szell's studio recording, and Brain's solo at the end of "September", here placed last, is sublime. Still, I'll stick my neck out and suggest that Brain's version of Hindemith's Horn Concerto, conducted by the composer, is the best solo recording he made. This is such a lovable, poetic piece and the central scherzo is dazzling here, Brain's agility beyond belief.
Much in this box was new to me, including a swathe of material recorded by Karl Haas's London Baroque Ensemble. There's a spry Dvorak Serenade, and rarities from Richard Arnell and one Norman Forber Kay. Oboe and flute sonorities aren't what we're used to today, but one's ears quickly adjust. A 1957 account of Strauss's Op. 4 Suite sounds incredibly vivid in decent stereo, Brain letting rip in the closing fugue. Equally good are a pair of Mozart Serenades, and Haas's transcription of a Handel Trio Overture. Brain's own ensemble is persuasive in a Sextet by the underrated Gordon Jacob, and, in two recordings of Mozart's K452 Quintet, Brain's friend and regular accompanist Colin Horsley isn't outshone by Walter Gieseking in the later account. It's good to hear Lennox Berkeley's Horn Trio again, a work commissioned by Horsley as a companion piece to the Brahms Trio.
In an article written shortly before his death in 1957, Brain predicted that "horn playing of the future will, I suppose, fellow the trend and get bigger and better, louder and higher." Dip into the Philharmonia's 1950s discography and you'll find plenty of superb examples of his orchestral playing, and it's notable how refined, how delicate the solos are. Brain played the horn as if it was a woodwind instrument, deploying bigness and loudness with discretion. His influence is still felt: scores of modern horn players cite his recordings as inspirational, and works like the Britten Serenade are now standard repertoire. He was a great musician, not just a superb horn player. Norman Parkinson's portrait photo of Brain adorns the cover, and the booklet contains Philharmonia founder Walter Legge's 1957 tribute along with an upbeat note from the Berlin Philharmoniker's Sarah Willis, highlighting the "special joyfulness" of Brain's playing. A life-enhancing bargain, and a box set for everyone, not just horn players.
Ben Goldscheider: Legacy – A Tribute to Dennis Brain with Huw Watkins (piano) and James Gilchrist (tenor) (Three Worlds Records)
Horn player Ben Goldscheider suggests in his booklet intro that "to be a young British horn player since Dennis Brain's death is to be part of an exceptional tradition", and he's right in suggesting that British horn playing is still in rude health. Goldscheider, a 2016 BBC Young Musician finalist, differs from his idol in playing with just the subtlest hint of vibrato, but the lyricism, the boldness of his playing is very much in the Brain tradition. You hear this in one of two new commissions on the disc: Huw Watkins' Lament is a worthy companion piece to Poulenc's haunting Elegie. Goldscheider is marvellous in the latter's slow conclusion, the long lines flawlessly sustained. Unusually dissonant for Poulenc and paying lip service to Schoenbergian dodecaphony, it nonetheless sounds unlike anyone else. Lightish relief comes in the shape of Malcolm Arnold's 1966 Fantasy for Horn, an entertaining five-minute compendium of Arnoldian peaks and troughs.
Britten's Still Falls The Rain was premiered by Brain, Britten and Peter Pears in 1954. You can't help admiring the craft and skill behind the music, but it's a hard work to love. James Gilchrist sings beautifully – listen out for the coda, horn and voice uniting over a sustained B flat. Roxanna Panufnik's Sonnets Without Words is a set of three euphonious Shakespeare settings, newly recast for horn and piano. They sound well here; Watkins excels in Panufnik's tricksy piano writing, Goldscheider's vocalise soaring above. Sir Peter Maxwell Davies' Fanfare Salute to Dennis Brain is pithy and pungent, the final unresolved note hinting at a life cruelly cut short.
Cecil Coles & Gustav Holst: Piano Music James Willshire (Delphian)
Scottish composer Cecil Coles was killed in 1918, shot by a sniper on the Western Front while trying to rescue wounded comrades. Coles had met Gustav Holst in London in 1907 and the two became close friends; Holst treasured a mud- and blood-stained score of Coles' orchestral suite Behind the Lines, posted to him while Coles was on duty. James Willshire's collection confirms that Coles was a genuine talent. The nostalgic Variations on an Original Theme feels like a skilled student work, while his Five Sketches, written just a few years later, sound much more confident and distinctive. I've been listening to Triste et Gai repeatedly, four minutes of bittersweet delight.
Willshire makes a superb case for Coles, though Holst's stronger musical personality is immediately apparent. Folk song arrangements like "The Shoemaker" and "Chrissemas Day in the Morning" have a striking economy, and a moody "Nocturne" suddenly takes flight midway, as if we're looking through a window at a lively domestic scene. The most substantial item here is Ian Farrington's superb transcription of Holst's late orchestral work Egdon Heath, its stark mystery undimmed. Willshire's playing is superb throughout, and Delphian's engineering is resonant, warm and clear.
Strauss: Ein Heldenleben, Burleske Orchestra dell'Accademia Nazionale di Santa Cecilia/Antonio Pappano, with Bertrand Chamayou (piano) (Warner Classics)
I'm more than happy with a performance of Ein Heldenleben which doesn't start like a rocket. Antonio Pappano's Orchestra dell'Accademia Nazionale di Santa Cecilia get the opening tempo just right here, Strauss's autobiographical hero relaxed, with just a hint of arrogance. Horns and lower strings are rich and sonorous, testament to what a good ensemble this is, Pappano shrewdly striding forward when woodwind portray Strauss's acid-tongued critics. Leader Roberto González-Monjas is outstanding in the third section, the prelude to a battle scene which is just weighty enough, the moment where the music collapses five and a half minutes in unusually dissonant and sour, Strauss's adversaries not giving up easily. Pappano doesn't let the parade of self-quotations sound indulgent, and the long, tender fade is beautifully handled, violin and solo horn wonderfully matched before a fleeting Zarathrustra quote closes the work. A beautifully judged live performance, conducted and played with real warmth.
Strauss's early Burleske would have worked better as a disc opener, but as an early example of Straussian sardonic humour it makes an apt coupling. This studio recording was made last October with pianist Bertrand Chamayou. He's a commanding, witty protagonist, though not even he and Pappano can convince me that the joke isn't stretched out just a little too far. There's an excellent contribution from the orchestra's timpanist though, the drum beats audible as melodies rather than muffled thwacks. An enjoyable disc.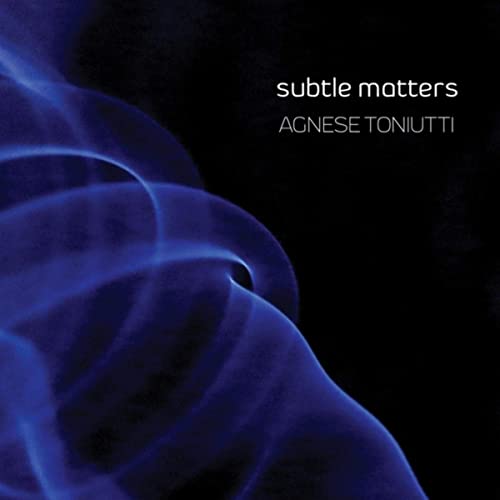 Agnes Toniutti: Subtle Matters (Neuma Records)
Several discs from Minnesota's Neuma Records have recently shown up on my radar, the label specialising in "provocative sonic imaginings", individual releases invariably stylishly designed and beautifully recorded. Agnese Toniutti's anthology Subtle Matters is performed on piano, toy piano and timbre piano, the latter deployed in Lucia Dlugoszewski's Exacerbated Subtlety Concert. Dlugoszewsk (1925-2000) was known for devising new instruments, though details of what constituted her "timbre piano" weren't clearly defined. Basing her performance on a single recording left by the composer, Tonutti modifies a standard grand with hairclips, mallets and glass jars, the strings occasionally plucked or bowed. The effect is discombobulating, the four sections of the work a sequence of scurryings, shrieks and spectral scrapings. Spooky and entertaining by turn, one's left curious to see exactly how the work is notated, and Toniutti's intensity and concentration keep us listening. Tan Dun's C-A-G-E is subtitled a "fingering for piano", passages where the piano's strings are strummed hinting at pentatonic folk music. Repeated listenings highlight the work's ingenuity and beauty, and there's naturally a focus on the four notes which spell the name of John Cage, a friend and mentor to Tan. Philip Corner's Toy Piano is ear-tickling, and his A really lovely piece made for & by Agnese showcases her ability to make the unlikeliest musical material sing.
The title of Erik Griswold's Four Places in Queensland is a nod to Charles Ives, each section inspired by a particular pianist as well as the Australian landscape. Mt Nebo, played by Anna Grinberg, evokes chattering birds and changing seasons, Grinberg strumming the piano's strings in the third section. Stephen Emmerson takes over for Cunningham's Gap, its four sections including a shimmering depiction of falling rain. The village of Condamine is brought to life by Griswold, Liam Viney taking over for Girraween, inspired by a boulder-filled national park. Ives alluded to traditional hymns and popular song in his Three Places in New England. Griswold doesn't include quotes, thematic links between the four sections giving the work its cohesion. Beautifully played and warmly recorded; given that travel to the four locations is unlikely to be possible anytime soon, you can look at images online and judge for yourself how accurate Griswold's musical landscapes are.
Brain played the horn as if it was a woodwind instrument
Explore topics
Share this article