Classical CDs: Christmas discs 2022 |

reviews, news & interviews
Classical CDs: Christmas discs 2022
Classical CDs: Christmas discs 2022
A seasonal smorgasbord: tubas, candles and a deep, deep bass
Saturday, 03 December 2022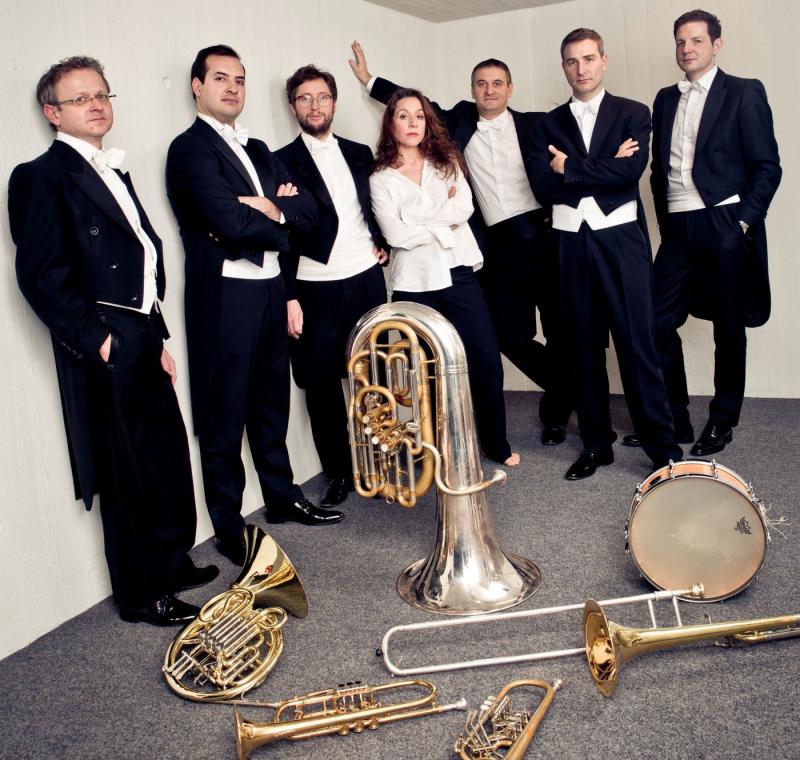 Proudly Bavarian: Anna Veit and GoldMund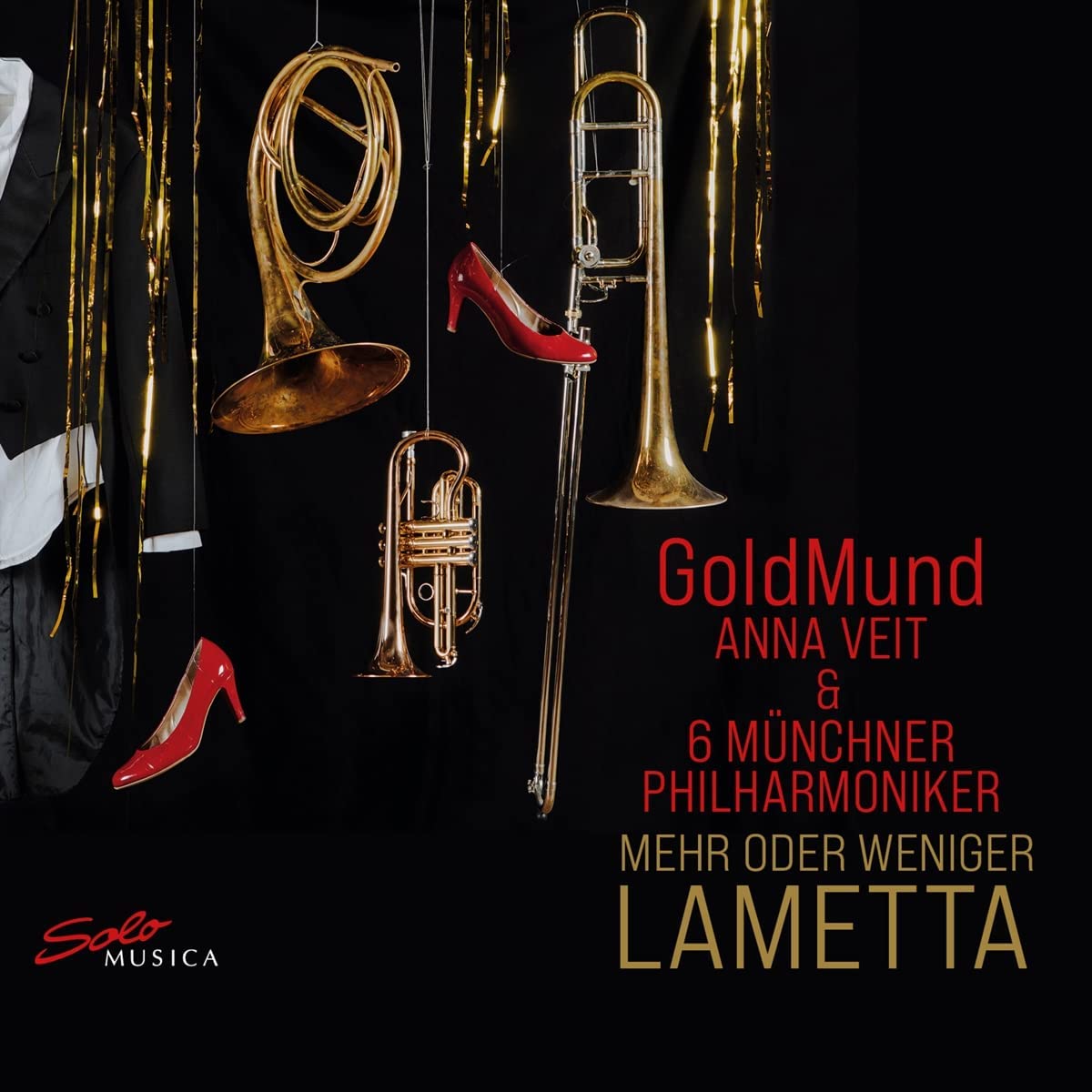 GoldMund, Anna Veit: Mehr Oder Weniger Lametta – arrangements of Tchaikovsky, Bach, Humperdinck, Martin Luther, John Rutter (Solo Musica)
What works best here are the classy, and occasionally witty and wacky brass arrangements, plus some very fine brass and percussion playing indeed from a group of top players from the Munich Philharmonic, above all their fabulous Portuguese-born principal tuba, Ricardo Carvalhoso. Some of this album needs to be filed under "you probably have to be Bavarian", and with no translations in the brochure, a lot does go missing. "Lametta" in the album title is German word for tinsel, but definitely the retro kind that nobody buys any more.
So, the concept here is to ironise the kitschier tropes of Christmas – but to do them anyway. Anna Veit is a chanson specialist, described as "a singer at home in any genre". Musically totally secure, she doesn't (yet) have either the take-no-prisoners presence of an Ute Lemper or the theatrical guile of a Birgit Minichmayer. Her Humperdinck Hansel and Gretel extract is encased by a strange, wordy, spoken monologue in German. On the other hand, I really liked the way Munich singer/pianist Andrea Hermenau as arranger has thrown away the rule book: in the Bavarian carol "Es wird scho glei dumpa", her writing suddenly goes off into pure Lester Bowie Brass Fantasy. And in "Das schönste Geschenk" she starts off with the pure kitsch of a sixties "Schlager" but then come the surprises: some brief Kagel chaos, then a bit of marching with Hanns Eisler, before going back to business as usual. I found the three Tchaikovsky Nutcracker arrangements by Franz Gerstbrein all a bit stop-start, but Ulrich Haider's wonderfully busy arrangement of Bach's "Wachet Auf" is a definite highlight: with the solo voice recessed in the background, what we hear is pure brass joy, like looking inside a transparent skeleton watch and seeing all those fast-moving parts moving in perfect synchronisation. – Sebastian Scotney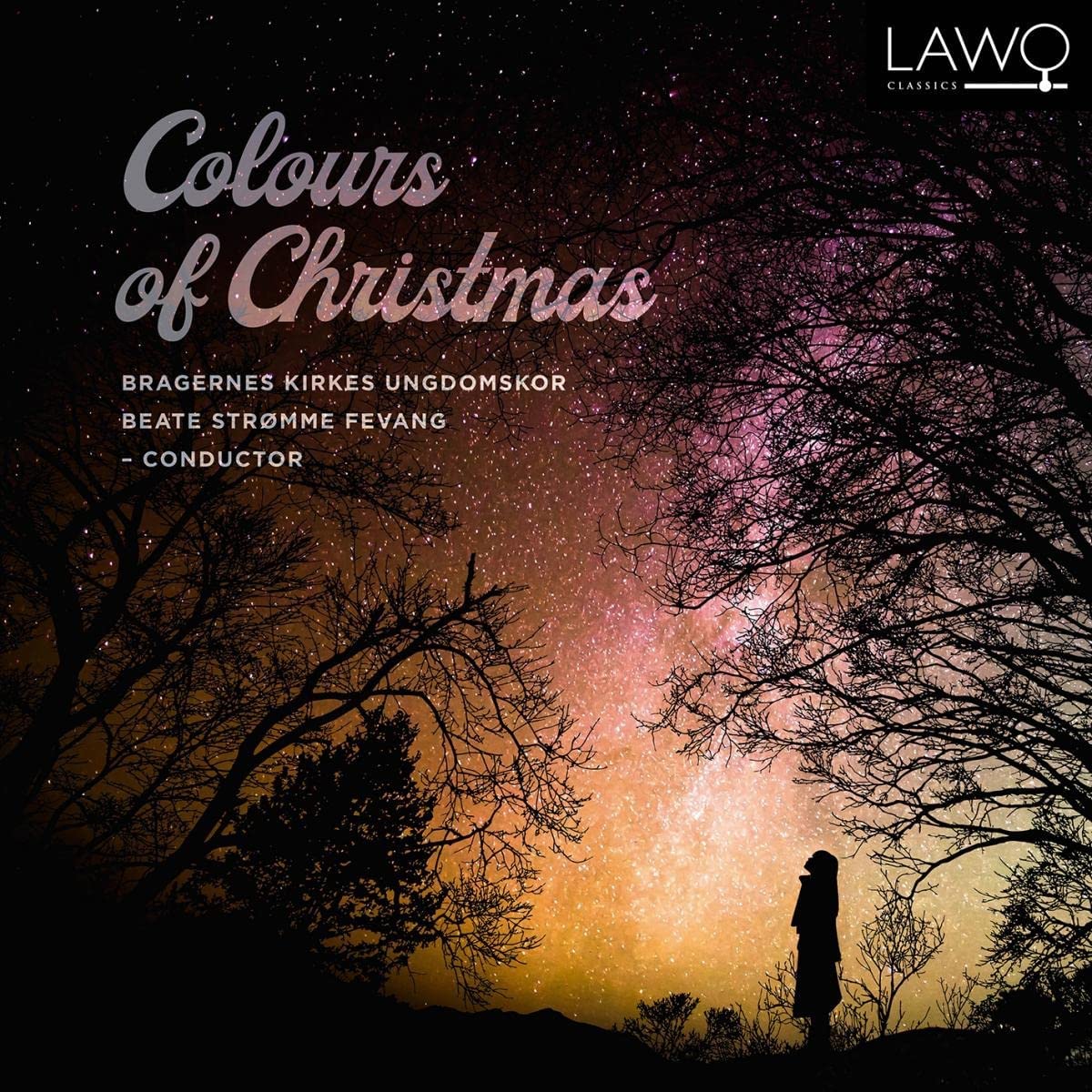 Colours of Christmas Bragernes Kirkes Ungdomskor/Beate Strømme Fevang (Classics)
I had to look up Bragernes on a map, this church located in the south-eastern Norwegian city of Dramm. The all-female Kirkes Ungdomskor has been directed by Beate Strømme Fevang since its founding in 2001, the singers aged between 14 and 22. 15 carols are included here, the majority sung, very idiomatically, in English, though it's smattering of the Norwegian items which caught my ear. Like "Var inte rädd för mörkre" by Karin Rehnqvist, a beautiful and spare unaccompanied carol urging us to find solace in darkness. And "Den minste stjerna" by Tove Knutsen, a blink-and-you'll miss-it a capella hymn to a star which shines brightest when winter is upon us. The opening carol, Kim André Arnesen's melodic and catchy "Julenatt", could become a popular classic, similar in style to the pair of John Rutter numbers which are included. Arnesen's arrangement of "Ding Dong! Merrily on High!" is fun, and brilliantly sung. Good to see the choir's singing teacher (soprano Ingeborg Soot) given a shout-out in the booklet, and we also learn that recording sessions began in spring 2019, the sessions interrupted by Covid and only completed two years later, hence the personnel changes listed in different carols. Not that you'd notice; standards are consistently high and LAWO's engineering has plenty of presence.
Wishes & Candles: American Christmas Music The Ebor Singers/Paul Gameson (Resonus)
The Ebor Singers are based in York but have looked to the US for the repertoire for Wishes & Candles. They offer 20 pieces – including six arrangements – from starry names like Morton Lauridsen and Eric Whitacre to some I didn't know, like Dan Forrest and Timothy Takach. The Lauridsen widely-recorded "O magnum mysterium" is the piece that trademarked his rich harmonic style. The Ebor's performance is restrained and not at all soupy, and I liked it all the better for that. Whitacre, also, is represented by a well-known piece: his "Lux Aurumque" is even fruitier in its harmony, but again the Ebor Singers are unindulgent and allow air into the chords.
Elsewhere there is a fair degree of sentimentality and sugariness – and why not? This is a Christmas album after all, and Americans are not known for their seasonal restraint. Paul Gameson always keeps the choir on the right side of tastefulness, even if there is a bit of a shortage of variety. The welcome rhythmic spring in the step of Abbie Betinis's "Carol of the Stranger" makes it stand out, and I would have welcomed a bit more in that vein. – Bernard Hughes
Bojan Cicic, The Illyria Consort: La Notte: Concertos and Pastorales for Christmas Night (Delphian)
Here's a rather lovely and mostly gentle disc of baroque violin concertos. I just wonder if anyone will really be able (or indeed be bothered) to try to persuade their nearest and dearest that it's actually a Christmas album. The fascinating six-page booklet essay by musicologist Professor Martin Rowson puts the case, for example, that "pastorella tropes" and the imitation of rustic instruments were typical of the Christmas season in the late seventeenth century. Then there's an idea (I'm still trying to get my head round this one) that chromatic rising notes within a major fourth have some sort of connection with the Virgin Mary. Or could the clinching argument be the set of anonymous virtuoso variations on Philipp Nicolai's 1590's hymn "Wie schön leuchtet der Morgenstern"? I doubt it: the tune has been completely buried under countermelody and ornamentation, and made itself more or less untraceable. Don't cause family rifts, just enjoy a beautifully played and thoughtfully paced album with some gorgeous half-lights in slower movements and a natural unforced joy about the whole venture. – Sebastian Scotney
The Dawn of Grace Somerville College Choir/Will Dawes (Resonus)
The Dawn of Grace is a gorgeous collection of Christmas music by women composers, a fitting project for the choir of Somerville College, Oxford, one of the original all-women colleges in the university. Will Dawes, the Director of Chapel Music, has put together a collection of twenty contemporary choral pieces and organ solos, of which 11 are world premiere recordings. It's a splendidly conceived programme – moving from Advent, through to Christmas first as private devotion and then as festive jubilation.
The composers are a representative collection of the best British women composers around, across the generations. They cover the undeniable leaders in the field like Judith Weir and Cecilia McDowall (whose O Oriens is a stunning opener), through the well-established Cheryl Frances-Hoad and Yshani Perinpanayagam (whose "In Bethelehem Above" grows delightfully from humble beginnings), to composers born in the 1990s such as Shruthi Rajasekar, whose "Star of Rohini" has a self-possessed simplicity that is a model to composers of Christmas music. Of the less well-known composers, Tamsin Jones's crisp, jaunty medievalisms really speak to me, and Pamela Decker's organ fantasia on "Veni, veni Emmanuel" is sensitively played by Luca Morgante. The choir are in fine voice and this is a highly recommended disc. – Bernard Hughes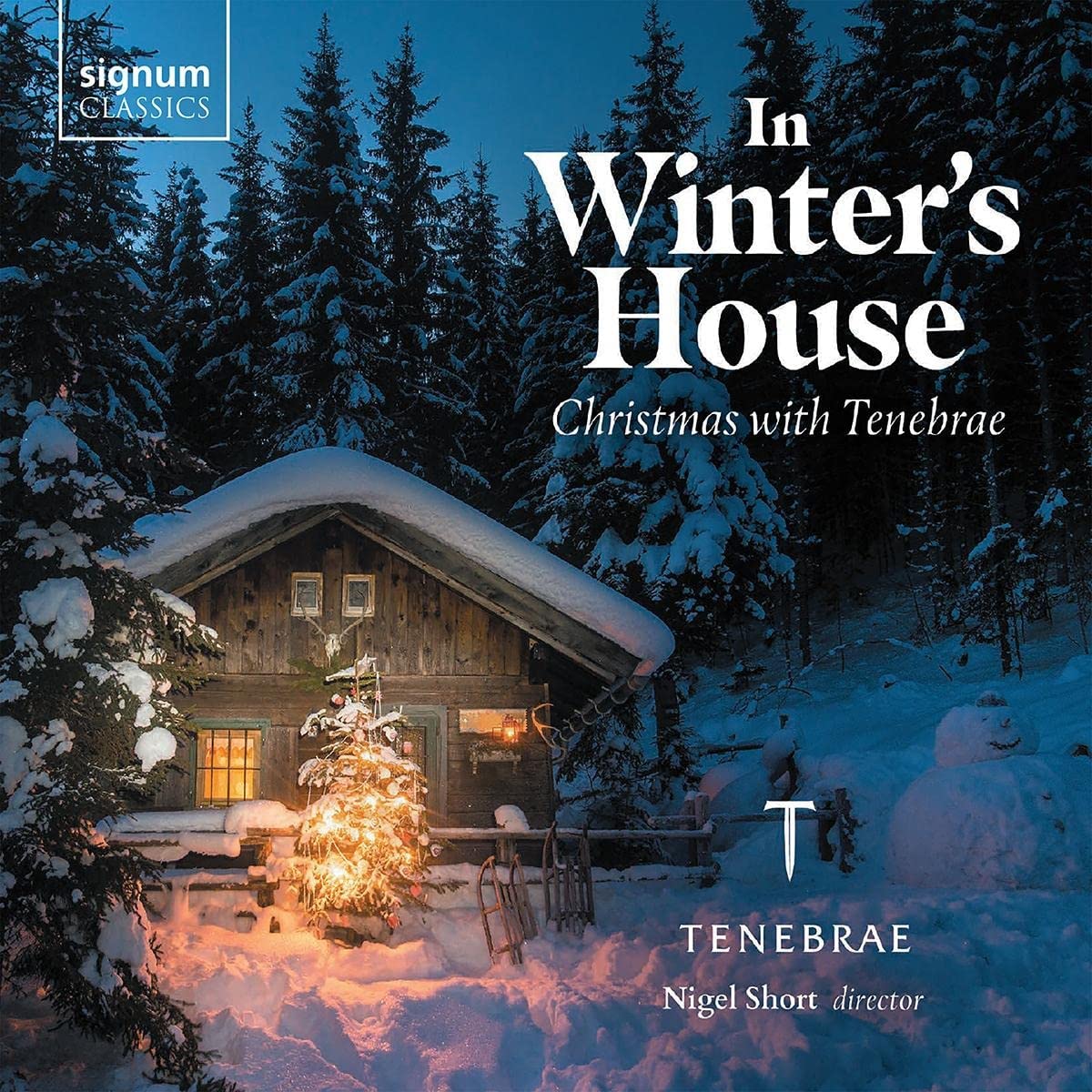 In Winter's House: Christmas with Tenebrae Tenebrae/Nigel Short (Signum Classics)
Some recordings hook you in with the smallest detail, something that you might easily miss if you weren't concentrating. Here, it's then unassuming but wonderfully sonorous pedal C dispatched by one of Tenebrae's basses in the second number here, Joanna Marsh's "In Winter's House". Tenebrae's fourth Christmas album is up to the standards of previous instalments, the choral singing incredibly refined and captured in a glowing church acoustic. The warm fuzziness engendered by Marsh's carol is blown away by the track which follows, the medieval "Angelus ad virginem" all brightness and brilliance. There's a pleasing selection of old and new here, numbers by Howells and Vaughan Williams sharing space with the likes of Sally Beamish, Bob Chilcott and Joseph Phibbs, whose "Sleep My Pretty One, Sleep" provides a sublime close. The big work here is Britten's A Ceremony of Carols", the women's voices joined by harpist Camilla Pay and treble Joshua Davidson, sweetly affecting in "That yongë child". Soprano Victoria Meteyard is glorious in "Balulalow", making this my new favourite recording of the work. Full texts are provided and there's some suitably wintery sleeve art.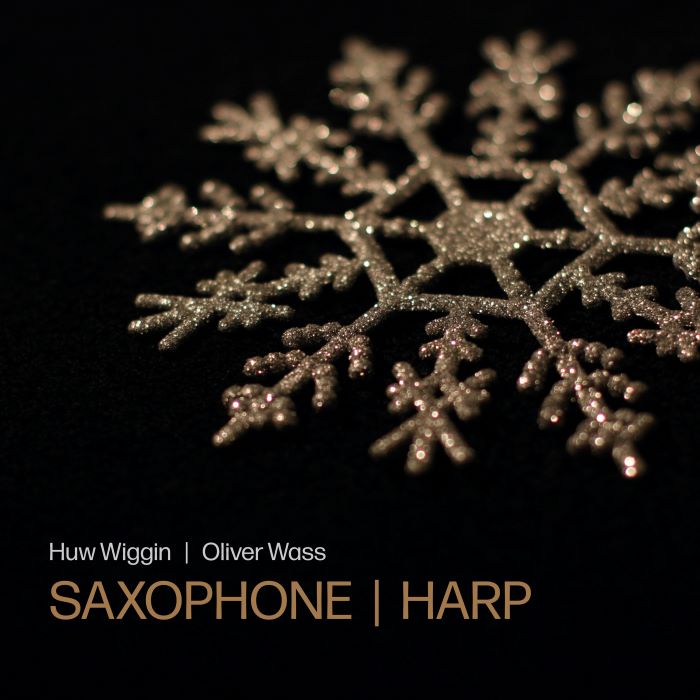 Saxophone|Harp Huw Wiggin, Oliver Wass (Orchid Classics)
This six-track EP is a low-key delight and delivers exactly what the cover suggests, namely six Christmassy tunes arranged for saxophone and harp. You might not think of the slow movement of Bach's G minor Violin Concerto as a seasonal number, but Wiggin's transcriptions sound well in this context, the interplay between saxophone and harp compelling. The pair are equally effective in a pair of excerpts from Bach violin sonatas. Pianist and composer John Lenehan's three carol arrangements are tasteful but irresistible, particularly his unfussy version of Gruber's "Silent Night" and an enjoyable account of the old French carol "La Ballade de Jesus Christ" which showcases Wiggin's distinctive, vocal tone.
Tamsin Jones's crisp, jaunty medievalisms really speak to me
Explore topics
Share this article