Classical CDs: Christmas 2021, Part 2 |

reviews, news & interviews
Classical CDs: Christmas 2021, Part 2
Classical CDs: Christmas 2021, Part 2
Five more succulent yuletide treats
Enjoy a 1590s Christmas with Fretwork
Charpentier: Un Oratorio De Noël Les Arts Florissants/William Christie (Harmonia Mundi)
Just four minutes should be enough to convince anyone of Marc-Antoine Charpentier's genius. Try the central movement, "La Nuit" from Un Oratorio De Noël, composed in the 1690s, an exquisite, veiled nocturne, a brilliant curtain raiser for the joyous "Reveil des Bergers" than concludes the work. I've no idea whether the distant tolling bell heard in William Christie's pioneering 1982 recording is authentic, but it's a magical effect. Charpentier's Pastorale sur la Naissance de Notre Seigneur Jesus Christ, composed in 1684, is equally appealing, a wonderful blend of sacred and secular influences. Christie gives the dance rhythms plenty of bounce, and I love the way his recorders cut through the orchestral textures. There's also the Antiennes "O" de l'Avent, interspersed with four folksy instrumental numbers. Performances, from Christie's Les Arts Florissants, are excellent. Take a sabbatical from Messiah or the Christmas Oratorio and try this mid-price reissue instead. Enchanting music, wonderfully served.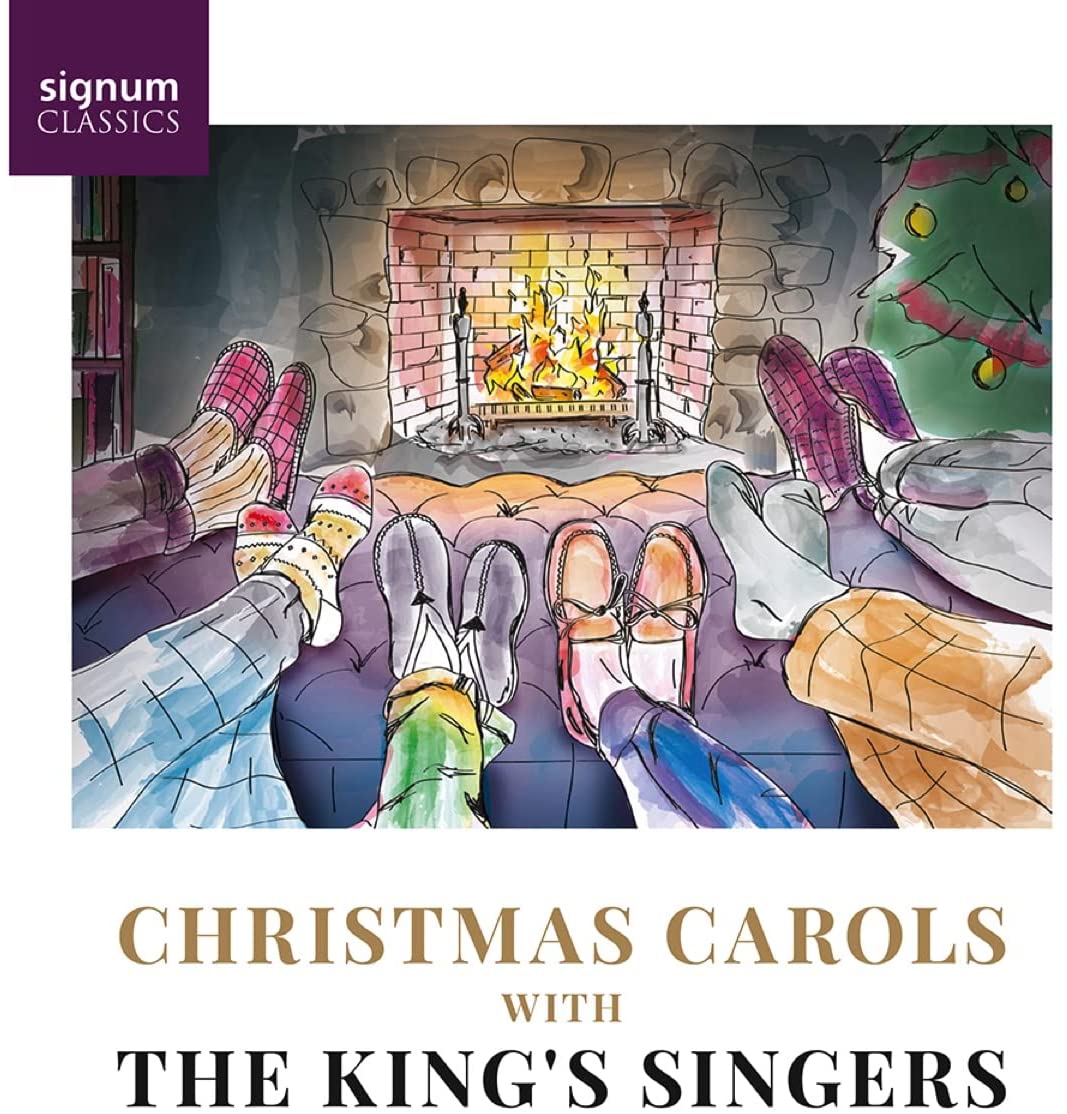 Christmas Carols with the King's Singers (Signum Classics)
This disc's sleeve art, the cosy watercolour painting showing six pairs of slippered feet in front of a log fire, is misleading. There's never any sense that the current incarnation of the King's Singers are going through the motions here, one contributing factor being that this Christmas disc was recorded in December rather than mid-June, the group's 2020-21 schedule "dramatically reshaped" due to the pandemic. Familiar carols share space with enticing rarities, and hearing just six voices gives the music a winning immediacy. Highlights include a rhythmically snappy version of "Gaudete!", brilliantly arranged by founder member Brian Kay, and a joyous transcription of the Catalan carol "La filadora", replete with bell effects. The virtuosity always serves the music, the plainer, unfussy numbers dispatched with the same attention to detail, as with Vaughan Williams's take on "O little town of Bethlehem." Gloriously recorded too, the acoustic never over-resonant.
An Elizabethan Christmas Fretwork, with Helen Charlston (mezzo-soprano) (Signum Classics)
The Christmas period was shorter and more intense in the late 1500s, Advent signified by a period of fasting and the actual Christmas season lasting just twelve days. Richard Boothby's booklet essay neatly conjures up what an Elizabethan Christmas must have been like, the festivities never outshining the spiritual aspects. There's a good mixture of vocal and instrumental numbers on this disc from Fretwork, with a selection of short pieces by Anthony Holborne immediately appealing. I've had Holborne's "The Cradle" on repeat, along with his bouncy, irresistibly titled "Heigh Ho Holiday", published in 1599. Court composer William Byrd provides most of the vocal works here, mezzo-soprano Helen Charlston's warm, expressive voice the perfect match for a quintet of viols. The moments where she's joined by additional singers are sublime; sample the album's closer, Byrd's "O God that Guides the Cheerful Sun", one of the most uplifting things I've heard all year.
Licht der Welt – A Christmas Promenade Christiane Karg (soprano), Gerold Huber (piano), with the Chor des Bayerischen Rundfunks/Howard Arman (Harmonia Mundi)
Christiane Karg had originally intended to record an album of carols by the 19th century German composer Peter Cornelius, adding to it numbers by Humperdinck and a raft of unfamiliar songs from other European traditions. A cancelled Met opera production gave Karg spare time to plan the disc properly, the sessions taking place last spring. The Cornelius and Humperdinck songs are sweetly done; the former's "Christbaum" one of this anthology's highlights. Karg's affectionate, sweet-toned delivery is appealing, along with Gerold Huber's piano accompaniment. So much on this disc was new to me, including an uncharacteristic early song from Sibelius. Plus fabulous rarities from Eduard Toldrà and Joaquín Nin. And why haven't I heard Ravel's "Noël des jouets" before? Karg's voice soars as she describes a herd of mechanical cattle, bleating "like little hailstones." Grieg, Schumann, Rossini , Gounod and Strauss all appear, with five items featuring the Chor des Bayerischen Rundfunks. All delectable, with texts and translations thrown in.
Catriona O'Leary: Strange Wonders – The Wexford Carols Vol. II (Heresy Records)
Bishop Luke Waddinge published his A Smale Garland of Pious & Godly Songs in 1684, his texts intended to provide spiritual succour to downtrodden Wexfordians and set to popular melodies familiar to the target audience. Many of the tunes have since been lost, and this belated follow-up to Catriona O'Leary's 2014 disc gives us 11 more carols, their music restored after much "passion-driven searching." The mixture of chilliness and warmth is intoxicating, O'Leary's crystalline diction making every syllable tell. The arrangements are effective and feature starry support; Alison Balsom, Seth Lakeman and Stile Antico all playing significant roles. The austere carols are the most idiomatic sounding, as with "A Carol for St. John's Day", but it's hard not to grin during the final number, "The Enniscorthy Christmas Carol" as the congregation swells before our ears and the arrangement becomes increasingly elaborate.


mechanical cattle bleat like hailstones
Explore topics
Share this article