Classical CDs: Big boxes, Russian ballets, wind concertos and baroque sonatas |

reviews, news & interviews
Classical CDs: Big boxes, Russian ballets, wind concertos and baroque sonatas
Classical CDs: Big boxes, Russian ballets, wind concertos and baroque sonatas
Box sets celebrating Italian conductors, plus a pair of contrasting piano discs and 20th century wind music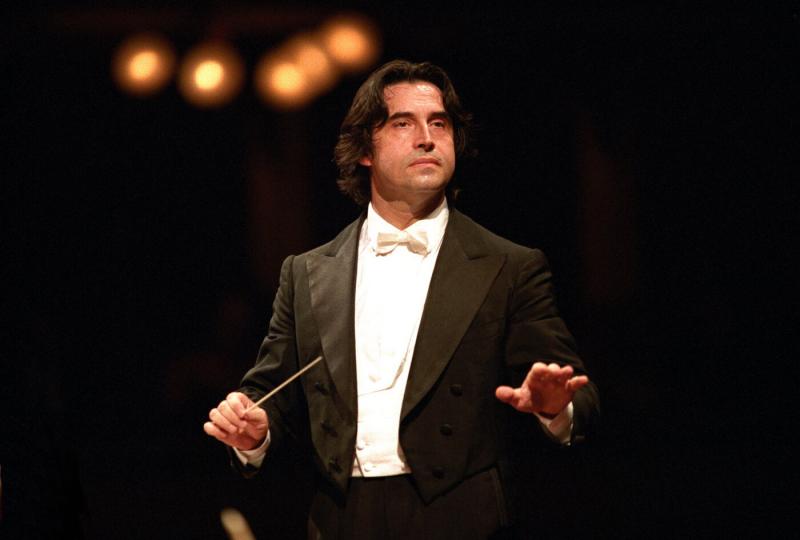 Punch and precision from Riccardo Muti
Riccardo Muti – The Complete Warner Symphonic Recordings (Warner Classics)

As with Warner Classics's recent André Previn box set, begin at the end. Jon Tolansky's audio documentary is on the last disc in this 91-CD box, chronicling Riccardo Muti's galvanising effect on a moribund New Philharmonia Orchestra in the early 1970s. Muti, aged 31, made his UK debut in December 1972 in Croydon's Fairfield Hall; Tolansky recalls the rehearsals, and the fact that "within minutes it was vividly evident what he wanted and what he very quickly obtained: colour, nuance, contrast, character – and knife-edged incisiveness." Listen to the earliest recorded examples of Muti's partnership with the orchestra and you're amazed by the sharpness and accuracy of the playing; members of the orchestra describing how judicious reallocation of seating places revitalised the string section, and how Muti's positivity and charisma drew the players in.
Muti's first recording with the New Philharmonia was Cherubini's D minor Requiem, taped in 1973. It still sounds decent, though skip forward two years to the first instalment of a Tchaikovsky symphony cycle to hear just how good this partnership could sound. Symphony No. 1's opening is stunning: strings shimmer and winds chirrup, the performance so alert and affectionate, sounding resplendent in the Kingsway Hall acoustic. EMI's analogue engineering has incredible depth and warmth. Symphony No. 2 is as memorable, with sonorous brass in the finale, and we don't often hear the neglected 3rd Symphony played with such affection. Muti's Manfred Symphony is a ripe romp, the adrenalin levels high enough to overcome any doubts you might have about the piece itself.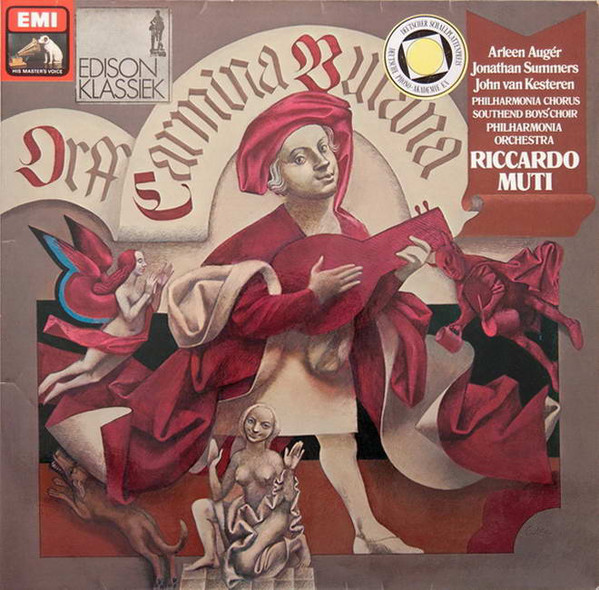 Other Philharmonia treats (the orchestra regained its original name in 1977) include an exciting Schumann cycle, plus discs of Mendelssohn, Rossini and Mozart. An oratorio drawn from Prokofiev's score for Eisenstein's Ivan the Terrible is a sonic spectacular, but I'm more drawn to the coupling, Prokofiev's delightful miniature Sinfonietta, dispatched with pin-sharp accuracy and an infectious sense of fun. Even if you're immune to the pleasures of Orff's Carmina Burana, do sample Muti's 1979 version. Everything works: Arleen Augér is a superb soprano soloist, and the all-important percussion writing is ideally clear. Those timpani in "O Fortuna" have incredible presence. One to play when the neighbours have gone out.
Muti remained with the Philharmonia until 1982, having been appointed Music Director of the Philadelphia Orchestra three years earlier. His Philadelphia recordings are noticeably different from those made by his long-serving predecessor Eugene Ormandy; with Muti, winds and brass are far more prominent, though the orchestra's fabled string tone remained largely intact. Muti's Rite of Spring is stunning, as is a disc of suites from Prokofiev's Romeo and Juliet. I'd forgotten how enjoyable Muti's Mahler 1 is, and there's a persuasive, passionate take on Franck's Symphony in D minor. It's coupled with a riotous account of Franck's Le Chasseur maudit, the Philadelphia horns really letting rip. And there's one of the truly great performances of Respighi's Roman Trilogy. The sound on EMI's original vinyl release was compromised by their squeezing Fountains and Pines onto a single side. Here, everything scrubs up beautifully: the trumpet solo in Pines is exquisite, the final march sequence paced to perfection. Roman Festivals is the highlight, Muti's performance witty, savage and sultry. Listen out for the mandolin solo. The Philadelphia Beethoven cycle is unspectacular; more enduring is a famous cycle of Scriabin symphonies. I'm also a fan of this team's Berlioz Symphonie Fantastique, capped by one of the most exciting finales on disc.
Concerto soloists include Andrei Gavrilov, Alexis Weissenberg and trumpeter Maurice André. You're struck by how consistently impressive these recordings are, irrespective of venue and ensemble. Muti's Vienna Philharmonic Schubert cycle is excellent, the less well-known early symphonies never undersold. Hearing the Berlin Philharmonic blasting through Handel's Water Music is a guilty pleasure, and we get two recordings of Verdi's Requiem, the earlier Philharmonia version better than a starrily cast live remake. There's masses to explore here. Remasterings are good, and it's nice to see the original LP sleeve art reproduced for each CD. Production values are impressive too, the discs housed within a surprisingly compact box which doesn't take up too much shelf space. Muti turned 80 a few days ago. Celebrate his birthday by buying this set.
Scarlatti: 20 Sonatas Margherita Torretta (piano) (Academy)
Squeezing 20 keyboard sonatas into barely 100 minutes isn't such a tall order if they're by Domenico Scarlatti. These jewel-like single movement works possess a punch and power that completely outstrips their modest size. It's tempting to splurge on this whole album in one go, but the individual sonatas are worth savouring, as if you're sipping an expensive liqueur with posh nibbles on the side. If you already love this music on piano, you'll probably already own Mikhail Pletnev's trailblazing anthology on Virgin. Lucas Debargue and Alexandre Tharaud have also produced superb selections. This one, by the young Italian pianist Margherita Torretta, is as good as any of the aforementioned, and that her disc has arrived out of nowhere, with minimal hype, makes you love it even more. Torretta plays a Steinway ("our instrument allows us to indulge in a deeper sound worthy of the genius of Scarlatti"), wisely pointing out that you can play this repertoire on any instrument if you're musical enough. And, technically, this is a marvellous recording, with abundant warmth and depth.
Rhythmic flexibility and flawless dynamic control make these performances work, Torretta continually emphasising Scarlatti's boldness. There are moments where you can't quite believe what you're hearing; passages in the K135 E major sonata could pass for Poulenc or Stravinsky. Those trills, and Torretta's irresistible way with a descending bassline – this is irresistible playing. There's so much colour. K119's opening sounds like a bold brass fanfare, its rigidity in complete contrast to a skittish second subject. And the little pauses and gaps between sections feel so natural, as if Torretta's taking stock and wondering where to go next. Sample the spare, two-part writing at the start of K27, and how the piano writing suddenly seems to jump forward a century. An enchanting set. Torretta's backstory is fascinating – have a look at her website. There are 555 Scarlatti keyboard sonatas. Can we have another volume, please?
Joséphine Olech (flute) – Music by Nielsen, Verhey, Françaix Odense Symphony Orchestra/Anna Skryleva (Orchid)
Blaz Sparovec (clarinet) – Music by Debussy, Nielsen, Lutoslawski, Copland Odense Symphony Orchestra/Anna Skryleva (Orchid)
Joséphine Olech and Blaz Sparovec were flute and clarinet award winners in the 2019 Carl Nielsen Competition; recording these discs was part of the prize-winning package. Nielsen's two wind concertos are late masterpieces, each one composed for a member of the Copenhagen Wind Quintet (they had premiered his Wind Quintet in 1922). French flautist Joséphine Olech relishes the quirkiness of Nielsen's Flute Concerto, a work pitting a pastoral soloist against a plain-speaking bass trombone. This is frequently a very funny piece, but an emotionally rich one too, the two instruments finding common ground in the closing bars. Olech soars in the second movement's slow section, and she's beautifully accompanied by Anna Skryleva's Odense Symphony Orchestra and a superb, uncredited trombonist. A wonderful work – if you don't know it, start here. Interesting couplings, too. Theodoor Verhey's Flute Concerto No. 1 is charming if a little too polite; more fun and more idiomatic is Jean Françaix's fizzy 1966 concerto. Three quarters of the work is fast, frenetic fun, Françaix making the soloist jump through acrobatic hoops even in his slow movement. Olech is excellent, never treating the work as a vacuous showpiece.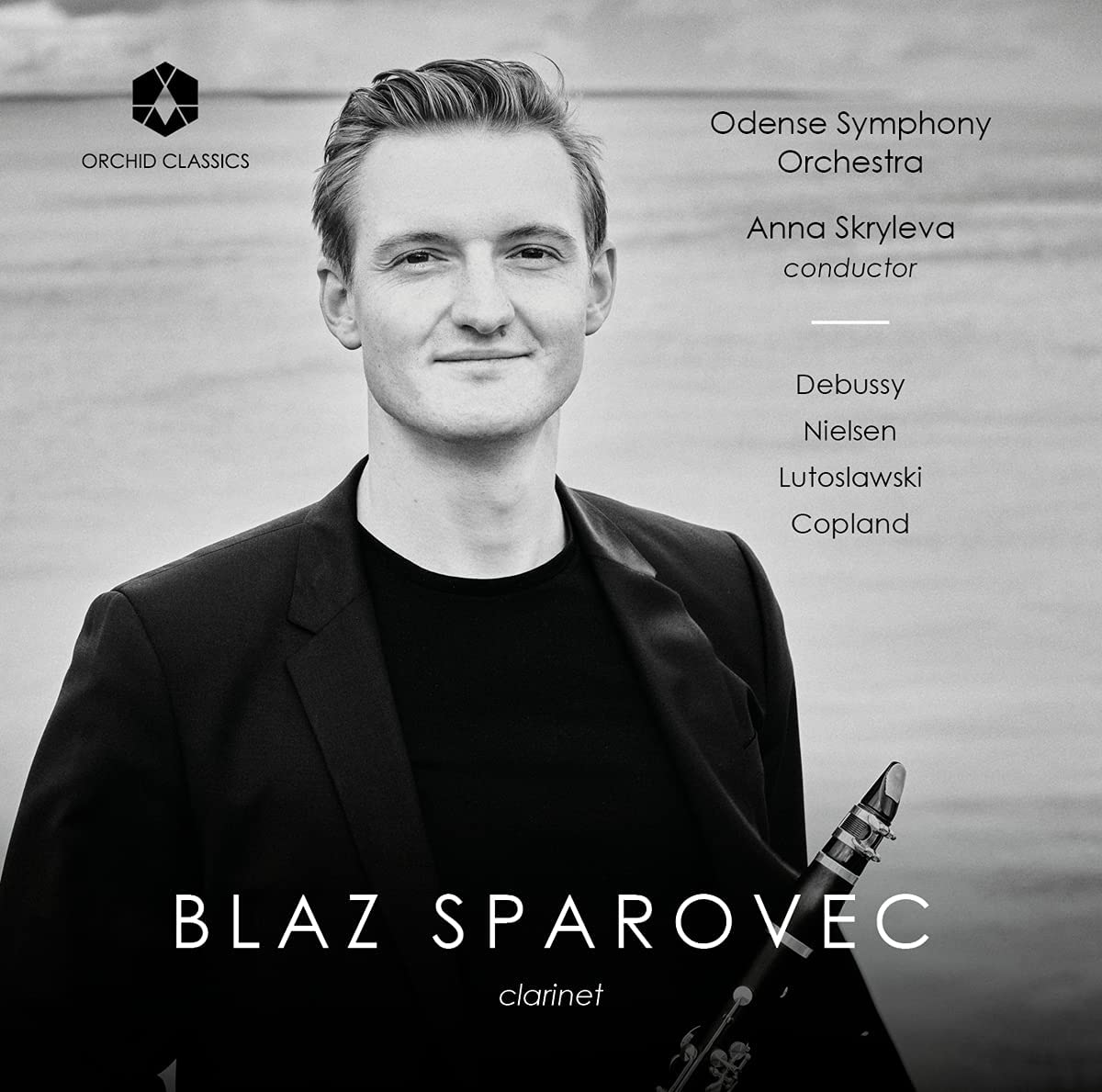 Nielsen's Clarinet Concerto is a darker work, the composer's son-in-law describing it as "music from another planet" after its 1928 premiere. Slovenian clarinettist Blaz Sparovec's performance is as uncompromising as they come, Nielsen's unhinged scurryings brilliantly done. There's emotional depth to Sparovec's playing too; passages like the first movement's bluesy second theme (2'28" into track 2) sweetly done, matched by Skryleva's tender tutti strings. It's all superb, and comes with excellent couplings in the form of Debussy's Première rhapsodie, Copland's Concerto and Lutosławski's Dance Preludes. The Copland is marvellous, Sparovec's sustained, lyrical playing in the opening movement especially impressive. Both discs are beautifully recorded.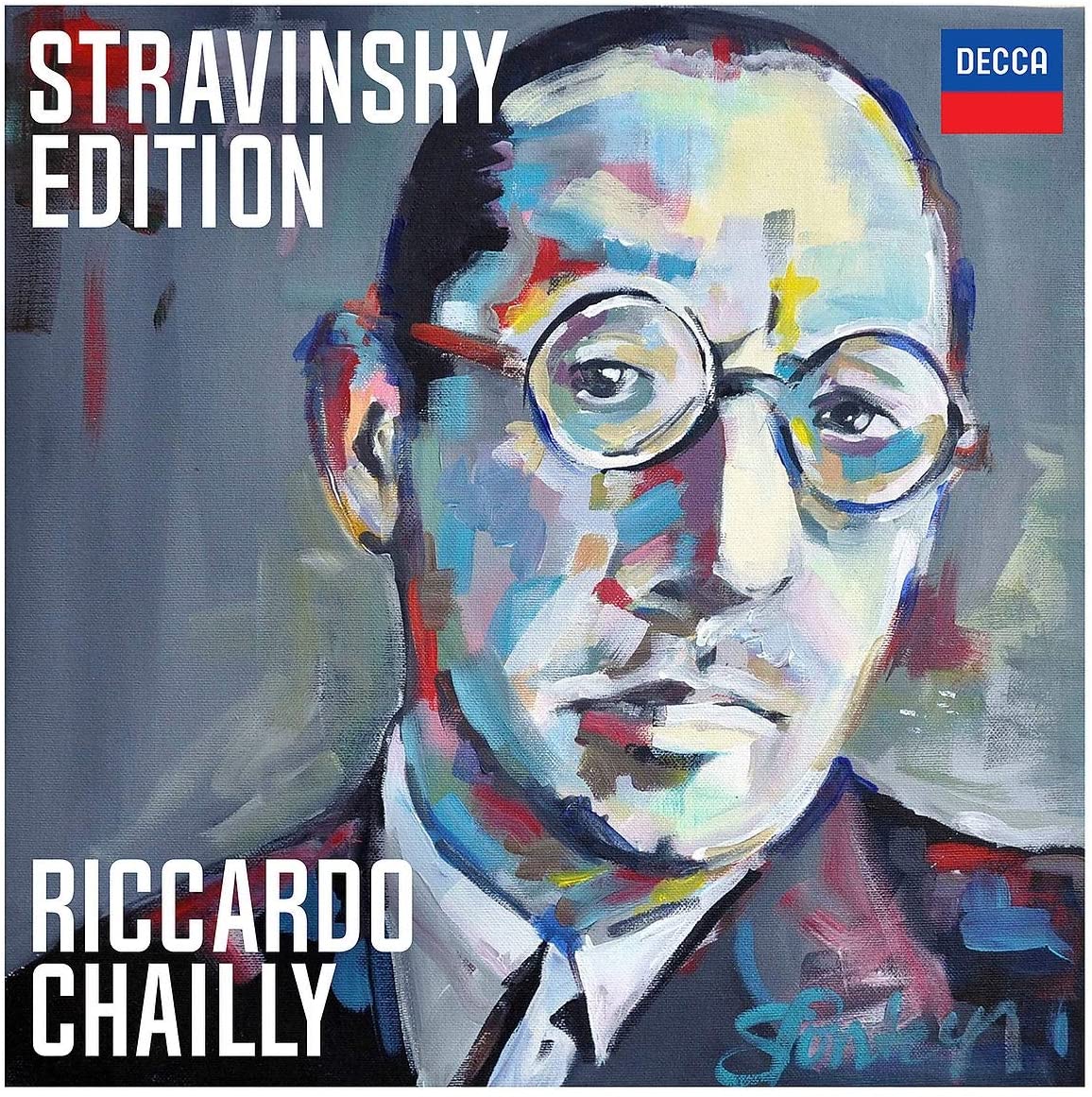 Riccardo Chailly – Stravinsky Edition (Decca)
Stravinsky's music has remained a constant during Riccardo Chailly's conducting career, and Chailly gives useful advice to would-be Stravinsky interpreters in this set's booklet interview. Namely, follow the metronome markings and don't ignore the composer's own recordings ("listen to that CBS box... he tells you exactly the tempo he wants.") Those CBS (now Sony) recordings are occasionally problematic, with questions raised over their authenticity and technical failings, but they're as close to authentic as we're likely to get. The earliest performances in this 11 CD set were taped in the late 1970s with the London Sinfonietta; the dry, immediate sound and incisive attack recalling those old CBS LPs. Is there a snappier, wittier account of Dumbarton Oaks out there, or an Octet with such zingy rhythms? These are marvellous recordings, Chailly's ear for detail never derailing the music's momentum. The Divertimento from The Fairy's Kiss is another delight, with pin-sharp wind and brass solos. I'd happily pay full price for these two discs alone.
Other classics include Chailly's ferocious 1985 Rite of Spring, the Cleveland Orchestra on superb form, and sharp, colourful accounts of Pulcinella and Petrushka with the Royal Concertgebouw Orchestra. Instead of a complete Firebird, we get the extended 1945 Suite with its clipped brass notes in the closing hymn. Chailly's Jeu de Cartes is fun, and I'd forgotten all about Stravinsky's Four Norwegian Moods, delightful offcuts from an unused wartime film score. A 1987 performance of Apollo with the Royal Concertgebouw features luminous string playing, and the set features several live recordings first issued on the orchestra's own label. Chailly's ear-tickling Agon is a treat, played with deft assurance, and there's a superb 2000 performance of the underrated Violin Concerto with the orchestra's then leader Alexander Kerr as soloist. Only Oedipus Rex falls a little flat, with a narration in Dutch and a variable line up of singers.
Decca have included Chailly's recent Lucerne Festival Orchestra disc, including the recently discovered Chant funebre and a Rite which, though very decent, isn't as punchy as its Cleveland predecessor. Decca throw in Chailly's famous 1983 London Sinfonietta performance of The Rake's Progress, starring Philip Langridge, Cathryn Pope and a terrifying Samuel Ramey. It still sounds terrific; one of the late 20th century's great opera recordings. We get a full libretto, and Stephen Walsh's concise booklet essay is as succinct a survey of Stravinsky's career as you'll ever read. A terrific, limited edition box set – snap it up before it disappears.
Riopy: Bliss (Warner Classics)
Self-taught French pianist Riopy's third solo disc doesn't deviate from the template set by his earlier releases; this agreeable 11-track anthology is a collection of melodious minimalism. Emotionally, these pieces are at the cool, calm end of the spectrum, but that's no bad thing. Repeated listenings reveal the craft behind these miniatures, Riopy invariably knowing just how many times an idea can be repeated before it grows stale, or where a key change can be placed for maximum effect. The descending motif that opens "Noah" is heard eight times, before there's an imperceptible slip into 3/4 and back again.
Distilled down to its essence, "Joy" is little more than an endlessly repeated E flat; the next track, "Sky opus fire", does something very similar. Concise, unpretentious and warmly recorded, this is a grower of an album. I listened to it on CD and then on vinyl: the latter has added warmth, oomph and depth.
That this Scarlatti disc has arrived out of nowhere, with minimal hype, makes you love it even more
Explore topics
Share this article