Cargill, LSO, Pappano, Barbican review - high anxiety and visionary gleams |

reviews, news & interviews
Cargill, LSO, Pappano, Barbican review - high anxiety and visionary gleams
Cargill, LSO, Pappano, Barbican review - high anxiety and visionary gleams
Vaughan Williams' Fourth Symphony tautly ferocious in a fascinating programme
Antonio Pappano: stupendous control
What a jolting coincidence that one of the 20th century's angriest symphonic beasts should have a rare unleashing on a night of high national anxiety. Whether Vaughan Williams spewed forth his Fourth Symphony in response to darkening European clouds in 1934 or as a sublimation of sexual frustration, given his unhappy domestic life at the time, it hit us all hard last night. There was even some release of tension in the sheer energy of embattled themes and grinding dissonances, thanks to Antonio Pappano's stupendous control of a London Symphony Orchestra on fire.
Most surprising, perhaps, was the symphony's connection to the other works on the programme, all-British on the obvious level, but international to the core: to the muscular lines of the outer movements and the pain in the Adagio cantabile of Tippett's Concerto for Double String Orchestra, a curious hybrid of 1938-9, and, in Vaughan Williams' richly-harmonised retreats, to the melancholy introspective swathes of Elgar's Sea Pictures.
On what presumably can't have been a huge amount of rehearsal compared to the luxury enjoyed by some continental orchestras, Pappano had finessed every detail: hugely assisted by leader Roman Simovic and principal cellist Charles-Antoine Duflot – note the names, please, on this sorry day – in the strange adventures of Tippett's slow-movement solos, and flecking away, for instance, the last bar of Elgar's "In Haven" among myriad exquisite revelations of a refined orchestral palette: Elgar more as Debussy's impressionist equal - La Mer was around the corner in 1899 - apart from blusterous climaxes nobly coasted here.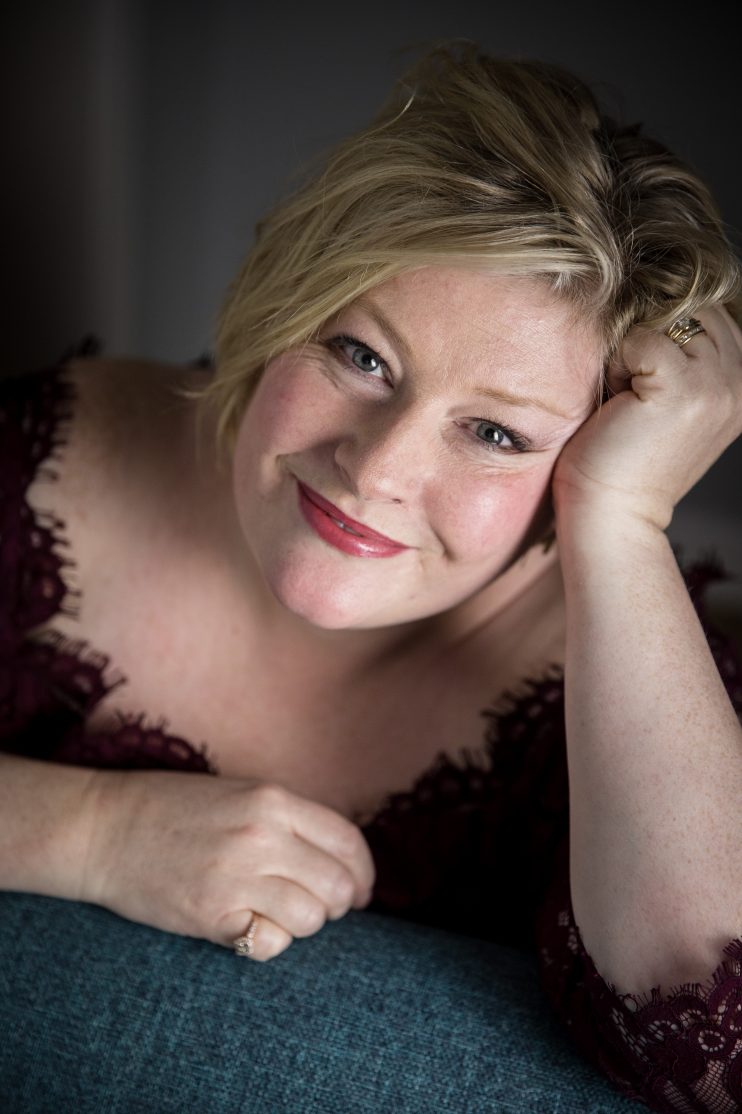 Since our great Remain heroine Sarah Connolly is still in recovery from cancer treatment, her riveting role here was taken by Karen Cargill (pictured right by Nadine Boyd Photography), another of the top communicators and great British voices – one should immediately qualify that with "Scottish," as the rrrs made apparent. She has a contralto chest voice to set her alongside the redoutable singer at the first performance, Clara Butt (Ms Butt dressed as a mermaid; Cargill chose Marian blue). But she also hones the most exquisite tone colours, the perfect match for the LSO's hyper-refinement under Pappano, and the heft for the big optimism.
While Tippett's exuberance and melancholy still keep us at arm's length - that might have had something to do with the large but adaptable body of strings on this occasion, double basses superbly resonant – Vaughan Williams punches, mocks and even seduces us. With the superb, malleable thematic material kept taut and clear, and no fake or obvious rhetoric, this performance of the Fourth convinced us that he was in earnest, and not just playing at the Satanic. Pappano's conducting technique, as in the Tippett, was mesmerising to watch in its precision, though he also sweeps a line when necessary; the violins sang their hearts out a little way into the first movement, a big romantic tune but with bare support – the loneliness of resistance.
The distant gleams in the coda, the desolate wanderings of the Andante moderato crystallised to the lone voice of flautist Gareth Davies among a top woodwind team, were atmospheric and all incorporated into the longer vision. Then you had to fasten your seatbelts for the grimly funny antics of Scherzo and Finale, capped by the tricky fugal epilogue. Sometimes it can seem too much, but Pappano both made sure it was the crowning Pandemonium and held the dance-focus. Wild applause and cheering at the end, though not quite of the kind I've ever heard before. Heartbeats must have rocketed. And then home to the ultimate deflation. I'd hoped that the right music for this morning would be the mostly serene Fifth Symphony, but it must be the even more embattled Sixth – one thing to look forward to is Pappano's performance of that in March. Meanwhile, if you're still feeling angry, you can catch this colossal performance on BBC Radio 3 right now.
Subscribe to theartsdesk.com
Thank you for continuing to read our work on theartsdesk.com. For unlimited access to every article in its entirety, including our archive of more than 10,000 pieces, we're asking for £3.95 per month or £30 per year. We feel it's a very good deal, and hope you do too.
To take an annual subscription now simply click here.
And if you're looking for that extra gift for a friend or family member, why not treat them to a theartsdesk.com gift subscription?