Best of 2014: Classical CDs |

reviews, news & interviews
Best of 2014: Classical CDs
Best of 2014: Classical CDs
Ten of the year's most scintillating classical releases
Manfred Honeck
Search for shops which still sell classical CDs and it's likely that you'll be disappointed, in the UK at least. Peruse the surviving major labels' lists of new releases and the reissues often outnumber the new recordings. But we live in an age when it's never been cheaper, or easier, to discover good music in great performances. You just need to know where to look.
Scanning an online retailer's catalogue will never be as enjoyable as browsing through the racks in a well-run shop, but it means that virtually anything can be obtained within a few days at the click of a mouse. Legions of smaller, independent labels continue to punch above their weight. It's not all doom and gloom, in other words. And these are the recordings I've returned to again and again during the last 12 months:
My favourite CD of the year, and one of the best recordings you'll ever hear, is Manfred Honeck's Pittsburgh Symphony performance of Dvořák's 8th Symphony. Where to start? This symphony may be standard repertoire, but it's rarely been dispatched with this much polish, or directed with such a winning combination of smartness and fun. Honeck takes liberties but justifies each one, and he's rewarded with stunning playing. There's an intelligent coupling in the form of an orchestral suite drawn from Janáček's opera Jenůfa, and the recorded sound glows. If this disc doesn't make you dance around the room, you've no soul.
Sony's much-hyped young pianist Igor Levit will hopefully be given the breathing space to develop at his own pace. His two-disc set of Bach's Six Partitas is a joyous experience, Levit alert to Bach's braininess as well as his populism. As an introduction to Bach's keyboard music played on a modern piano, this can't be bettered. Slow movements unwind with mesmeric fluency, and the dance movements sparkle. Sony's close, fulsome sound suits this performer's generous approach well.
Michael Tilson Thomas's new live recording of Bernstein's complete West Side Story fills a useful gap – beautifully presented, snappily played and streets ahead of the composer's own, misguided, DG account. Tilson Thomas's dynamic young cast have plenty of stage experience, with Cheyenne Jackson and Alexandra Siber wholly convincing as Tony and Maria. A stripped down San Francisco Symphony make light work of a deceptively fiendish score. Extensive notes explain the work's genesis, and there's a full libretto. One of the last century's greatest stage works, in any genre.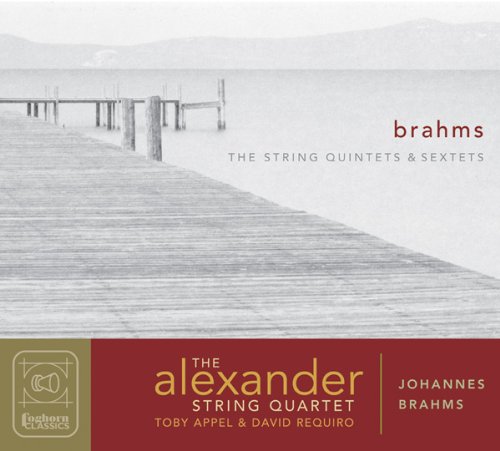 Also hailing from San Francisco are the Alexander String Quartet, whose recent Bartok and Shostakovich cycles on the Foghorn Classics label wouldn't disappoint anyone. They're joined by violist Toby Appel and cellist David Requiro on a new set of Brahms's String Quintets and Sextets. There's no dryness, no heaviness, in readings which exude common sense, warmth and sanity. Impeccably judged tempi, immaculate dynamic control - these are performances to live with, and remind one that Brahms's music needn't sound grumpy.
The ongoing Weinberg revival received another boost in the form of Linus Roth's gripping traversal of the 1959 Violin Concerto, a dramatic, large scale work dripping with personality and good tunes. Weinberg's prolific output means that he could be a frustratingly inconsistent composer, but this piece is terrific. And it's coupled with Roth's probing, sensitive account of Britten's early Violin Concerto. Wonderful, full-blooded backing too, from Mihkel Kűtson's Deutsche-Symphonie-Orchester Berlin.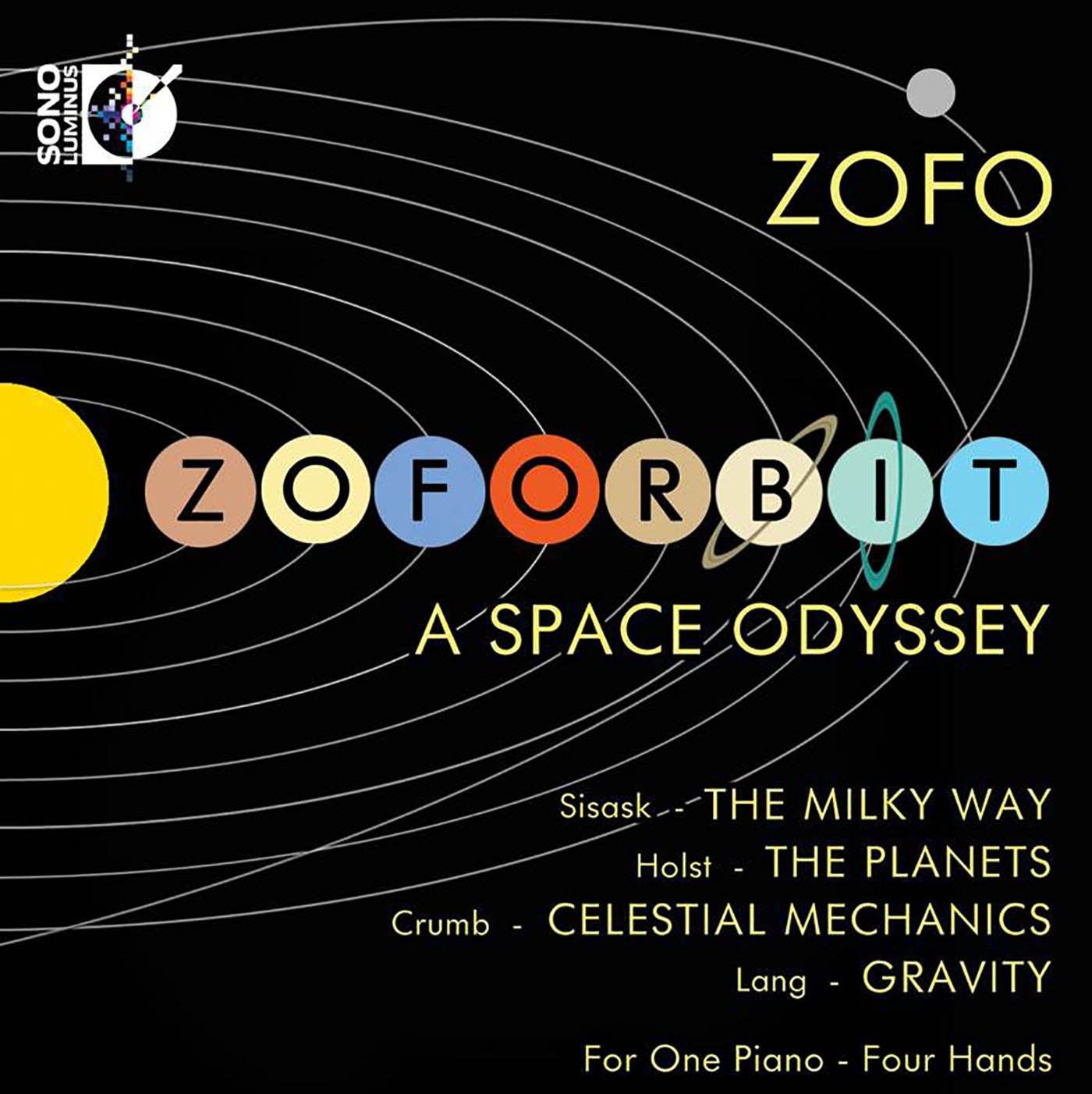 Discovering the ZOFO Piano Duet's back catalogue on the Sono Luminus label has been an enjoyable experience – Eva-Marie Zimmermann and Keisuke Nakagoshi's account of Stravinsky's Rite is mind-blowing. As is their latest anthology Zoforbit, containing a scintillating, physically thrilling transcription of Holst's The Planets. You never once feel that you're listening to a diluted orchestral score, and the couplings are interesting, especially George Crumb's Celestial Mechanics. Cool sleeve art too, for those of us old-fashioned enough to prefer the physical product to downloads.
Charles Ives's Symphony no 2 forms the centrepiece of one of the Seattle Symphony's new own-label releases. I've long been smitten with this big-hearted symphony, a transitional work immaculately blending Ives's European and native influences. Stephen Foster meets Brahms, and the last movement's brassy, beery coda is sensational. Everyone should own a copy of Bernstein's late recording of the piece, but Ludovic Morlot does the work proud. He couples it with a spry account of Gershwin's An American In Paris and one of the centenarian Elliott Carter's final works, Instances.
Pianist and academic Peter Hill's 1980s Messiaen discs remain definitive. His ongoing research into the composer's life and work recently uncovered an unpublished gem, the birdsong-drenched La Fauvette Passerinette, dating from the early 1960s. Hill's premiere recording is the centrepiece of an outstanding, smartly-annotated recital, coupled with music composed by Messiaen's teachers, contemporaries and pupils. Ravel, Dukas, Stockhausen, Dutilleux - all make an appearance, and you couldn't hope for a more persuasive, thoughtful interpreter.
Neeme Järvi's Bergen Philharmonic series of Tchaikovsky ballets concluded with one of the fastest, most exhilarating recordings of The Nutcracker committed to desk. Not that it ever sounds rushed; this conductor has always shone in Russian music and the Bergen players aren't fazed by the score's technical demands. We all know the famous bits, there's so much more to this work than the familiar suite. The close of Act 1 is sublime in Järvi's hands, and he manages to make Act 2's extended sequence of dance movements brilliantly coherent. Wonderful solo playing too, especially from trumpet and harp.
Gennady Rozhdestvensky's cycle of Vaughan Williams symphonies is an unexpected delight, once you've got past some decidedly iffy English pronunciation in A Sea Symphony. These live performances were recorded during concerts in Leningrad in the late 1980s, and they're a delight - ripe, full-bodied and played with dynamism and conviction. Occasionally raw brass sonorities add to the fun; never has Vaughan Williams sounded less parochial, with the later symphonies sounding especially bold and uncompromising. Interestingly translated sleeve notes too, and packaging which looks like a Soviet-era cigar box.
Honeck takes liberties with the score but justifies each one, and he's rewarded with stunning playing
Explore topics
Share this article